Published November 26, 2015
•
Updated June 09, 2022
Jeu D'Aluettes - Boéchat Frères c.1950
Jeu D'Aluettes manufactured by Boéchat Frères, Bordeaux, c.1950 with archaic Spanish features mixed with the standard Catalan pattern
Aluette pack manufactured by Boéchat Frères, Bordeaux, c.1950. Aluette cards tend to have features found on archaic Spanish cards, and these cards are a sort of hybrid between standard 19th/20th century Aluette and the relatively modern Spanish Catalan pattern. The characteristic, slightly mischievous additions, or embellishments, to the lower numeral cards and mounted cavalières (female, no.11) are in the style of French Aluette cards, but the sotas (male jacks, no.10), kings (no.12), the Spanish suit symbol designs and anchor-caducceus motif on the four of coins are in the style of the standard Spanish Catalan pattern. The box describes the cards as: "Jeu D'Aluettes Vernies Nº 46".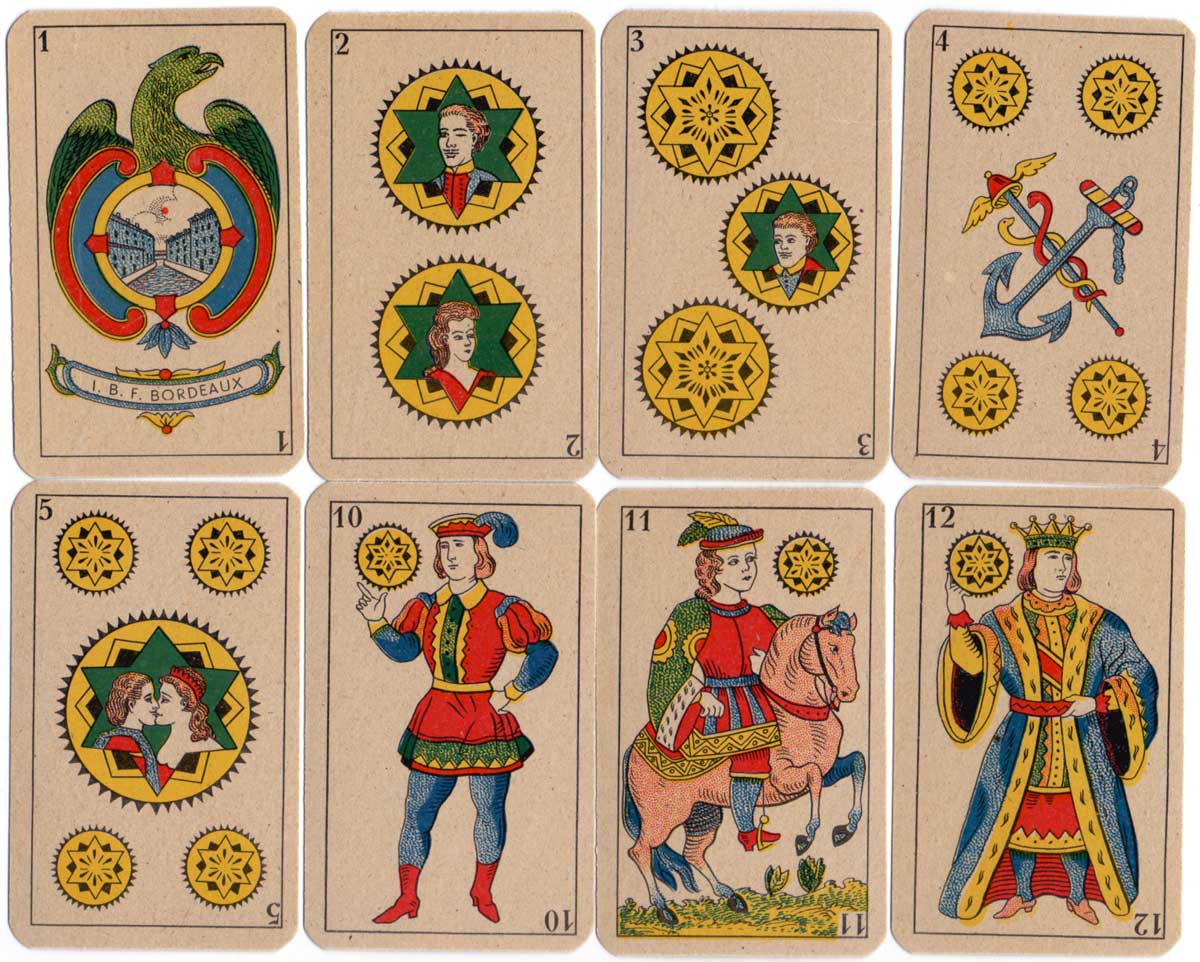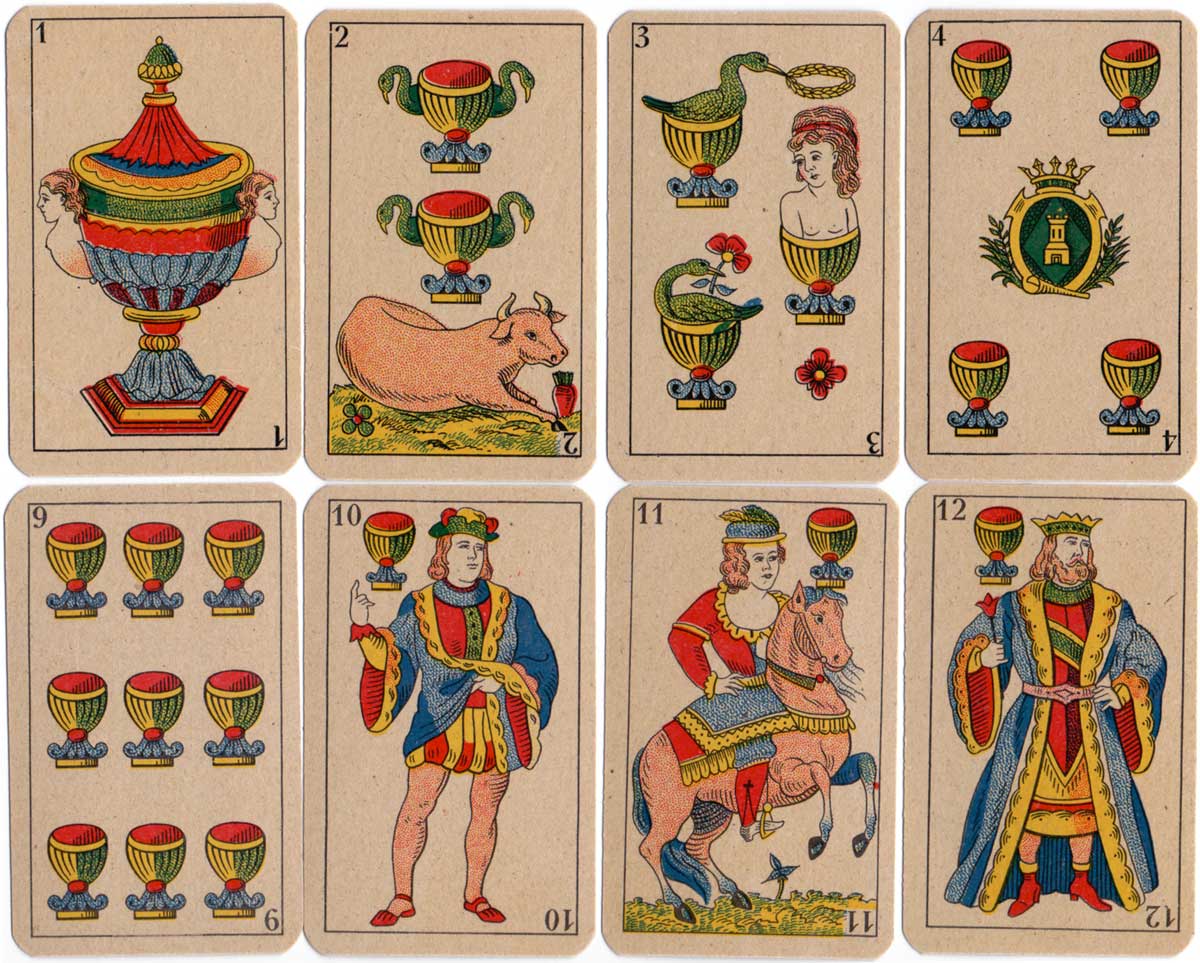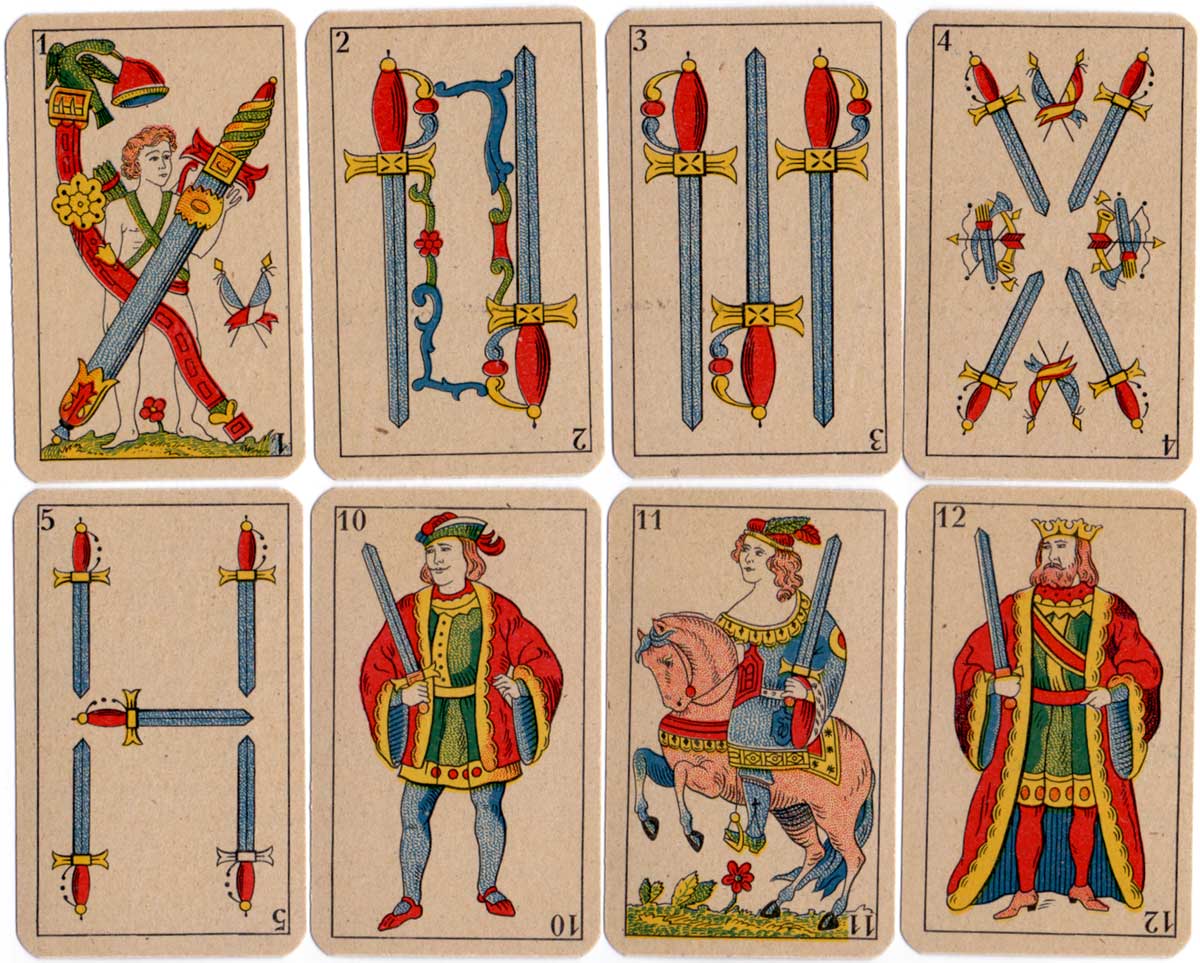 Member since February 01, 1996
Founder and editor of the World of Playing Cards since 1996. He is a former committee member of the IPCS and was graphics editor of The Playing-Card journal for many years. He has lived at various times in Chile, England and Wales and is currently living in Extremadura, Spain. Simon's first limited edition pack of playing cards was a replica of a seventeenth century traditional English pack, which he produced from woodblocks and stencils.