Lequart, Paris - Aluette
Fifteenth century games such as "luettes" and "vaches" may have been the ancestors of the French card game of Aluette. Spanish-suited cards were used and earlier examples had few embellishments: the King of Coins wielded an axe and the 5 of Coins shows a kissing couple (presumably Ferdinand and Isabella). These gradually evolved into the idiosyncratic designs shown here including female 'cavalières', storks on the 2 and 3 of Cups, the lying cow, the little boy swinging on the 2 of Batons, the Indian on the Ace of Batons and so on. This is now known as the Modern Aluette pattern. See also → Dieudonné Aluette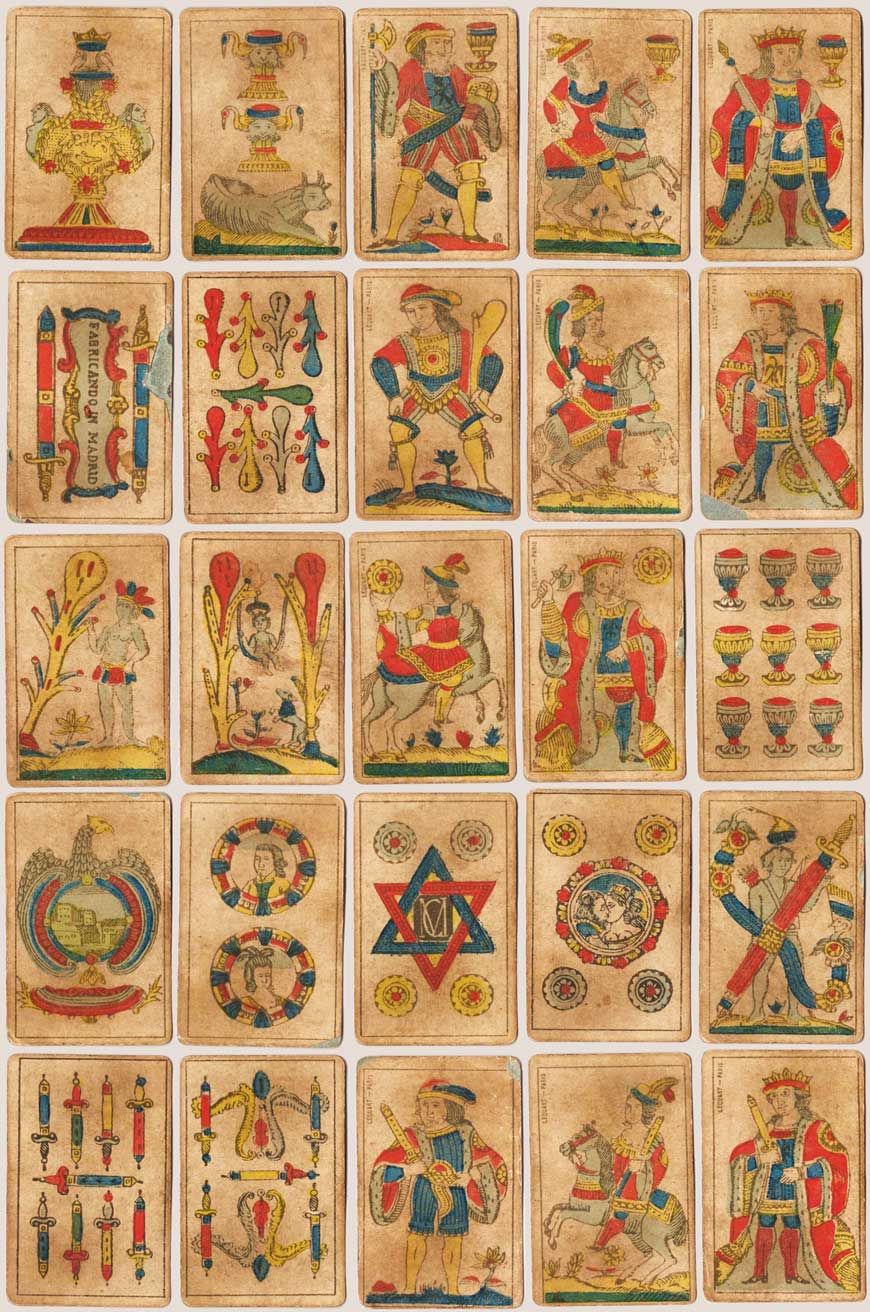 Member since February 01, 1996
View Articles
Curator and editor of the World of Playing Cards since 1996.
Recommended
Jeu D'Aluettes manufactured by Boéchat Frères, Bordeaux, c.1950 with archaic Spanish features mixed with the standard Catalan pattern
Spanish-suited Aluette pack with 'FABRICANDO IN MADRID' printed on the Two of Swords and the legend Lequart - Paris printed in the top left corners of the court cards.
Aluette playing cards manufactured by Dieudonné & Cie, Angers (France), early 20th century.