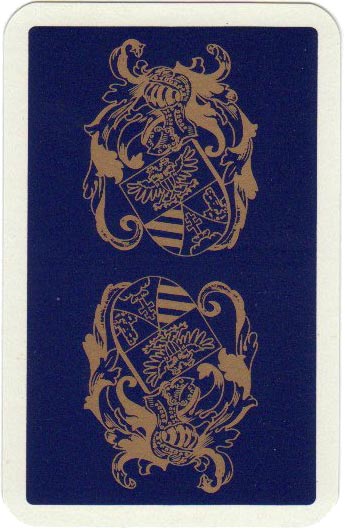 This special deck was issued to celebrate the Jany Group of Private Investors acquiring a controlling majority of Vereinigte Altenburger und Stralsunder Spielkarten Fabriken in 1983. The four suits feature court cards from 4 different times in the company's history, which includes numerous takeovers of older firms. The three jokers contain further details►
---
Turn of the century
The spades courts are taken from Dondorf's popular "Baronesse" Whist No.160 which first appeared sometime in the early 1900s. After the Second World War the deck continued to be produced both by the VEB Altenburger Spielkartenfabrik as "Rokoko" and by ASS-Spielkartenfabrik, Leinfelden-Echterdingen as "Baronesse".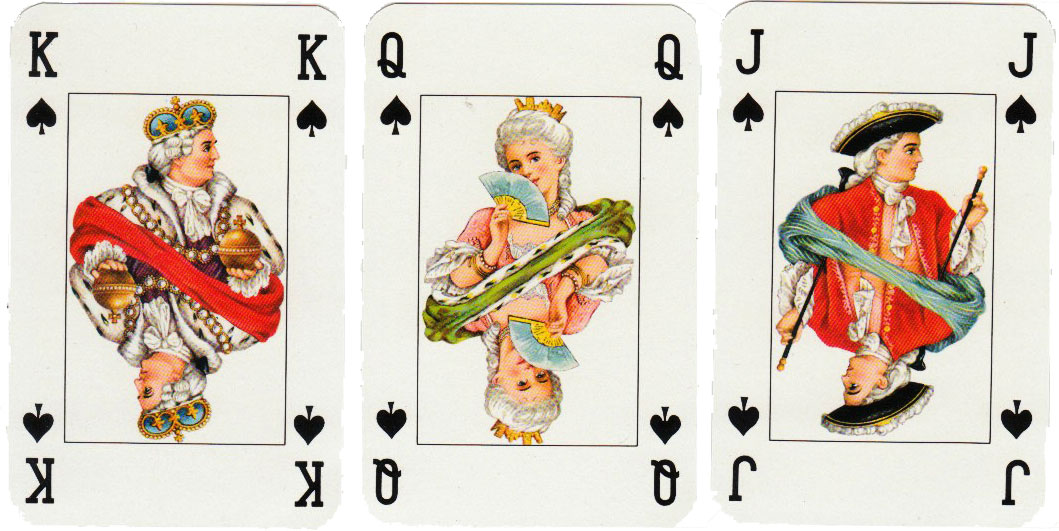 Late 19th century
The hearts courts are from Dondorf's "Empire No.170" first published towards the end of the 19th century. In 1933 Dondorf's business was renamed "Vereinigte Altenburger und Stralsunder Spielkartenfabriken AG" and production was gradually transferred to Altenburg.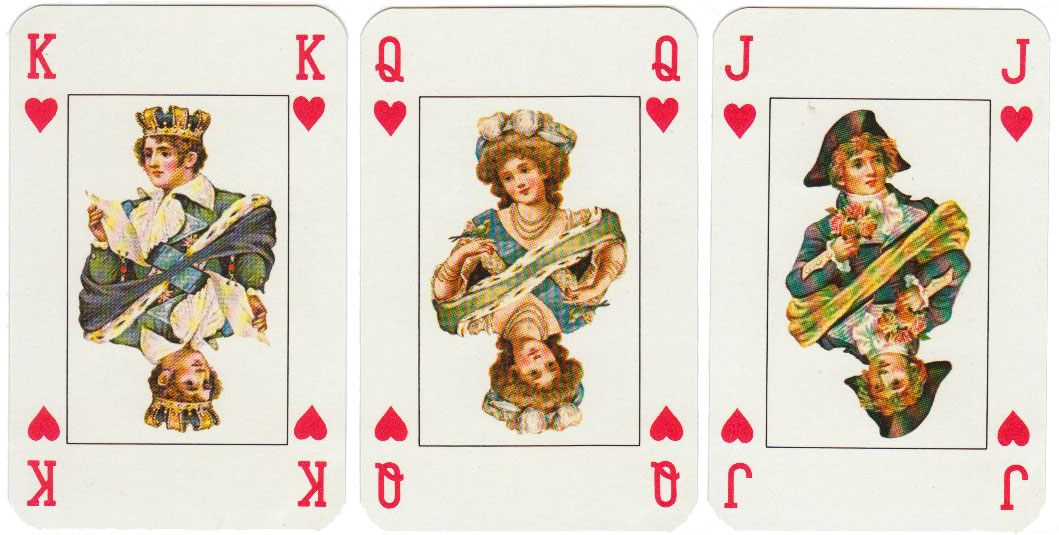 Turn of the century
The club suit courts are a 1930s pattern reproduced in 1970 as Salon Bridge Canasta No.66 by AS►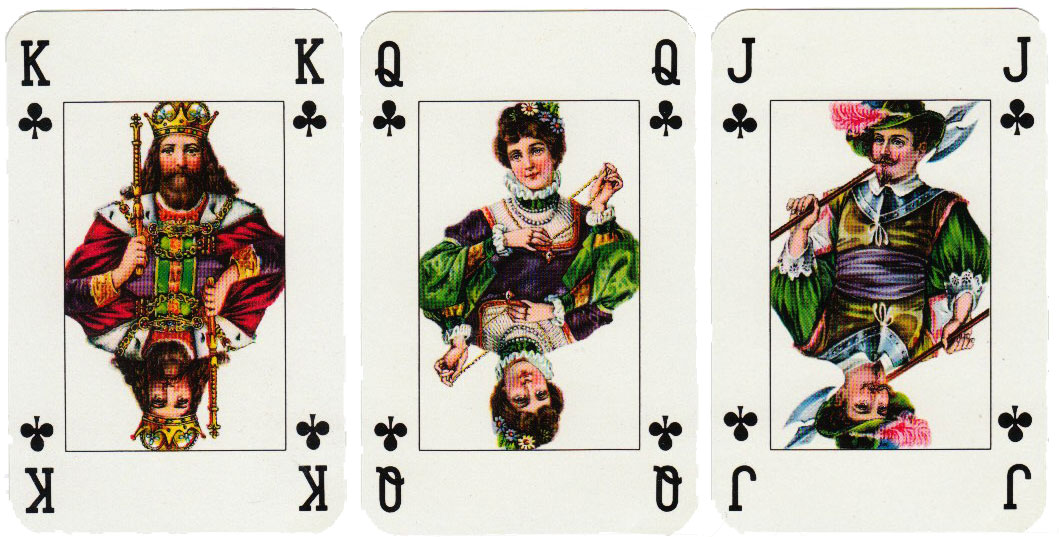 Early 1950s
The diamonds courts appear to be from Comtesse by Bielefelder Spielkarten Fabrik GmbH, which had been acquired by Vereinigte Altenburger und Stralsunder Spielkarten Fabriken in 1972.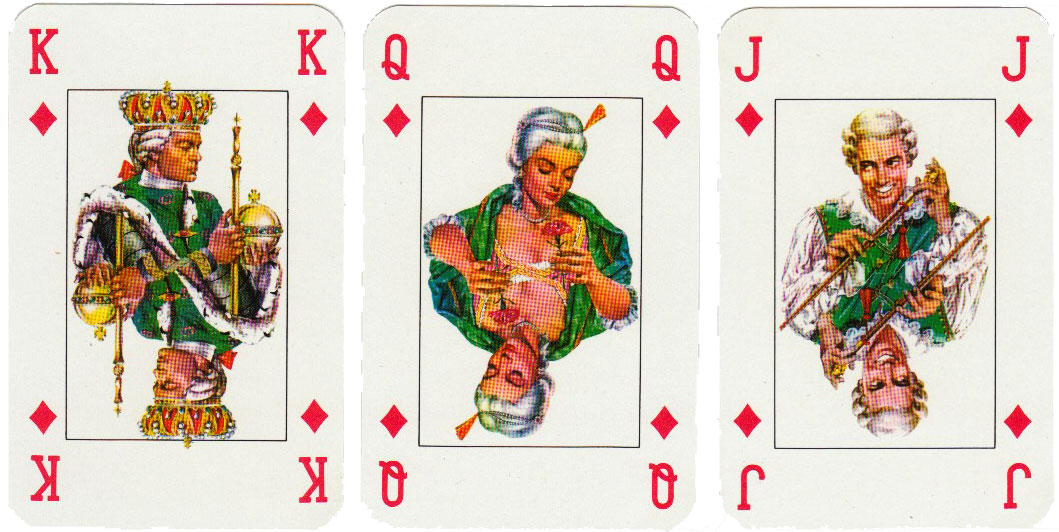 ---
The chronological table shown below is from a 1957 book listing the takeovers in the company's story. It was a special issue book supplied to customers celebrating 125 years of being around since 1832.