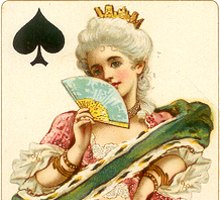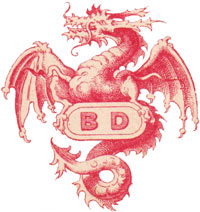 Dondorf: "Baronesse" Whist No.160
All the court figures in this very popular design wear white powdered wigs and velvet clothing; the ladies wear pearl necklaces and low-cut dresses, revealing their décolletages. The deck first appeared sometime in the early 1900s. After the Second World War, the deck continued to be produced both by the VEB Altenburger Spielkartenfabrik as "Rokoko" and by ASS-Spielkartenfabrik, Leinfelden-Echterdingen as "Baronesse". The same designs were used in "Patience Cards for Women N 130" by Faustino Solesio of Genoa, c. 1944/1945.
This pack had many editions including some in patience format and was exported in large numbers and different formats, with indices tailored for their destination country. In some cases the suit signs are transposed to different figures (click image to see example). The early editions are fine examples of Dondorf's marvellous chromolithography. The example shown here has no indices; corner indices started to appear around 1906, when the company name changed to Dondorf GmbH.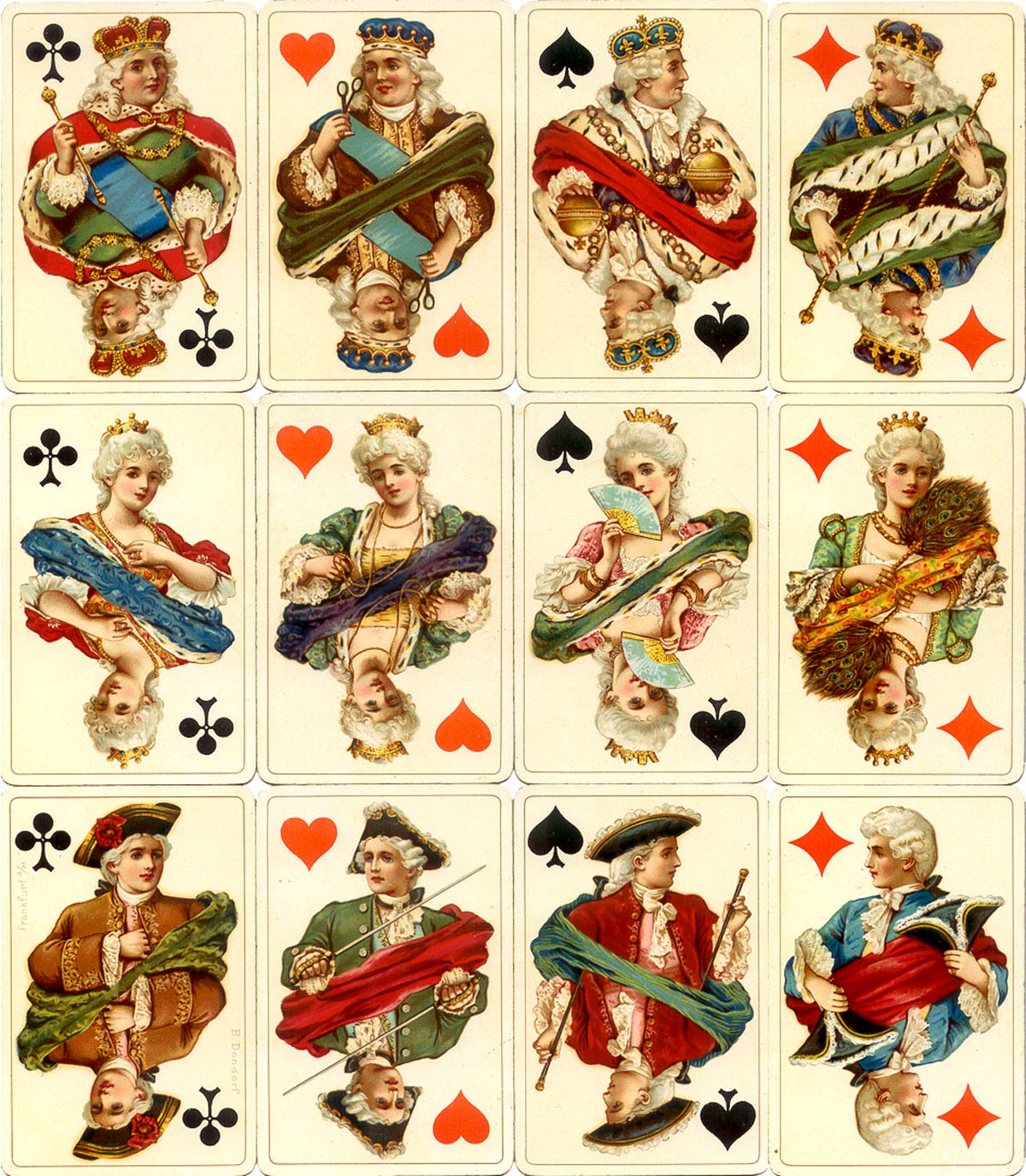 See also: Piatnik Rococco Mini-Patience→