Published July 08, 2014
Updated April 16, 2021
Iceland's Waterfalls
"Iceland" playing cards with scenic aces designed by Guðmundur Thorsteinsson were first published in 1923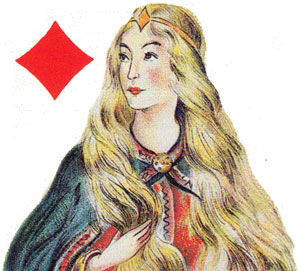 Iceland's Waterfalls
Icelandic playing cards with scenic aces designed by Guðmundur Pétursson Thorsteinsson (Muggur, 1891-1924) were first published in 1923 by Bjarni P. Magnusson, Reykjavik, as "Islensk l'Hombre spil No.1". Guðmundur Thorsteinsson was an Icelandic artist and film actor who had studied at the Royal Painting Academy in Copenhagen. In his pack of cards the four Jacks are dressed as workmen, fishermen or farmers, and the Queens and Kings are dressed in traditional Icelandic costume while the Kings also hold royal insignia. All social strata are represented. The Aces show picturesque scenes from different parts of Iceland (click the aces to see up-side-down).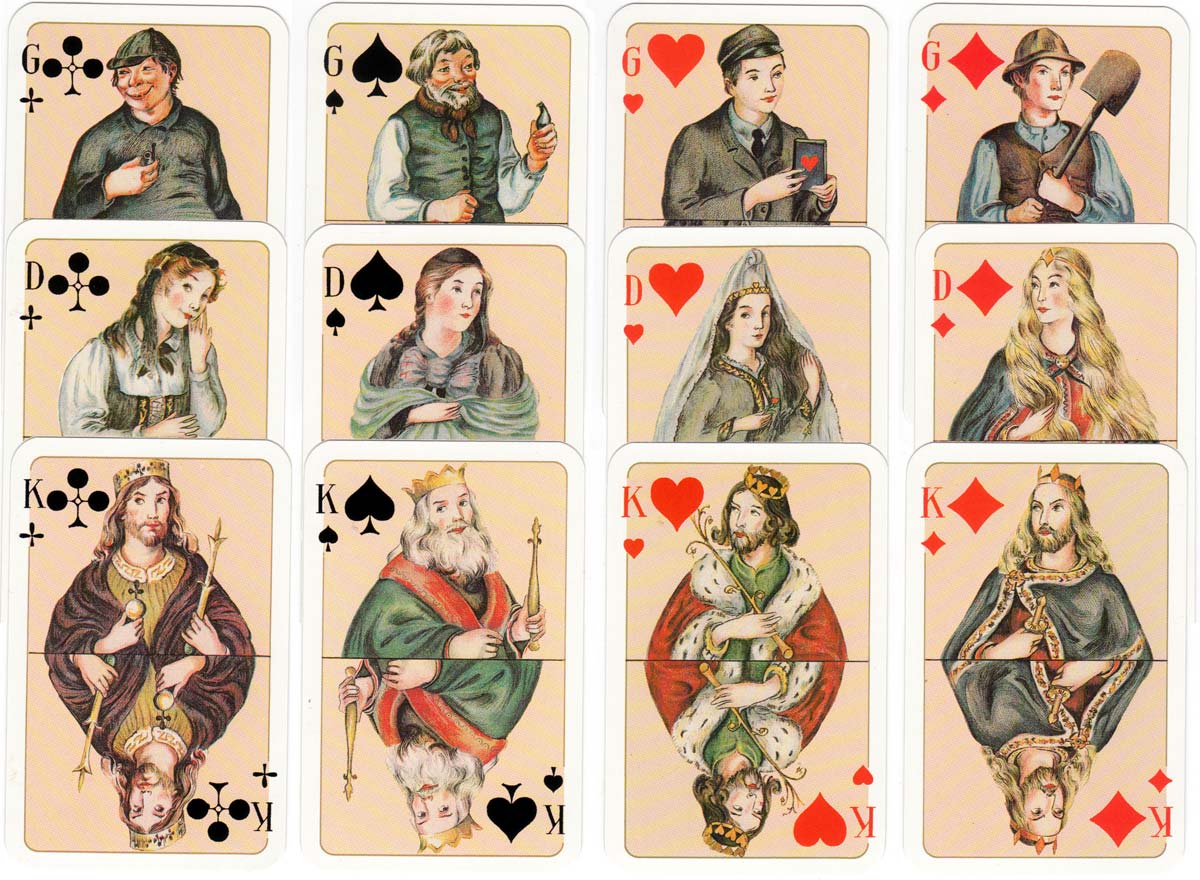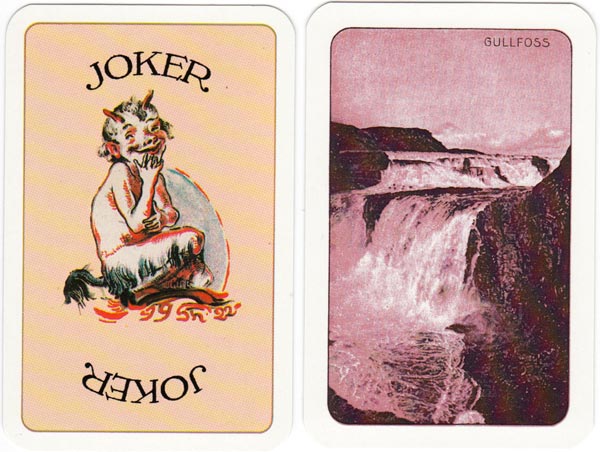 Member since January 30, 2009
View Articles
Rex's main interest was in card games, because, he said, they were cheap and easy to get hold of in his early days of collecting. He is well known for his extensive knowledge of Pepys games and his book is on the bookshelves of many.
His other interest was non-standard playing cards. He also had collections of sheet music, music CDs, models of London buses, London Transport timetables and maps and other objects that intrigued him.
Rex had a chequered career at school. He was expelled twice, on one occasion for smoking! Despite this he trained as a radio engineer and worked for the BBC in the World Service.
Later he moved into sales and worked for a firm that made all kinds of packaging, a job he enjoyed until his retirement. He became an expert on boxes and would always investigate those that held his cards. He could always recognize a box made for Pepys, which were the same as those of Alf Cooke's Universal Playing Card Company, who printed the card games. This interest changed into an ability to make and mend boxes, which he did with great dexterity. He loved this kind of handicraft work.
His dexterity of hand and eye soon led to his making card games of his own design. He spent hours and hours carefully cutting them out and colouring them by hand.
Recommended
Myriorama of Italian scenery, 1824.
Genoese pattern with Pictorial Aces for Brazil by Brepols, Turnhout, c.1920.
Romania Unique Places souvenir playing cards by Age Art.
Lakeland playing cards by Stuart Lawrence depicting famous characters & views of England's Lake District, c.1988.
Maldives Scenery By Bamboo Souvenirs.
A masterpiece in the genre of tourist souvenir decks, "La Suisse Historique" Swiss Cantons souvenir designed by Melchior Annen in c.1920.
Attractive deck by the Portuguese maker Maillard, c.1885 with scenic aces and German-style courts
"Legendary Land's End" deck by John Hinde showing photographic views of Land's End, Cornwall (UK)
Niagara Falls Souvenir Playing Cards copyrighted 1901 by the Niagara Playing Card Co. Buffalo NY PO Box 795.
"Iceland" playing cards with scenic aces designed by Guðmundur Thorsteinsson were first published in 1923
This historical Icelandic deck was first published in c.1930 and shows the native Icelandic Vikings of some thousand years ago rendered in a romantic naturalistic style.
C. L. Wüst Scenic Aces for Brazil.
Souvenir pack with Scenic Aces made by Müller (Diessenhofen), c.1850.
Souvenir pack with Scenic Aces made by J. Müller (Diessenhofen), c.1860. The courts are conventional figures based on French designs.