Published September 01, 2015
Updated March 18, 2022
Malaysia Airlines
Malaysian-made deck of cards produced for Malaysian Airline Systems (MAS).
Malaysia Airlines
Malaysian-made decks of cards produced for Malaysian Airline Systems (MAS). The custom Ace of Spades incorporates the MAS logo, as do some of the jokers. Several alternative versions exist with small differences in the designs or typography.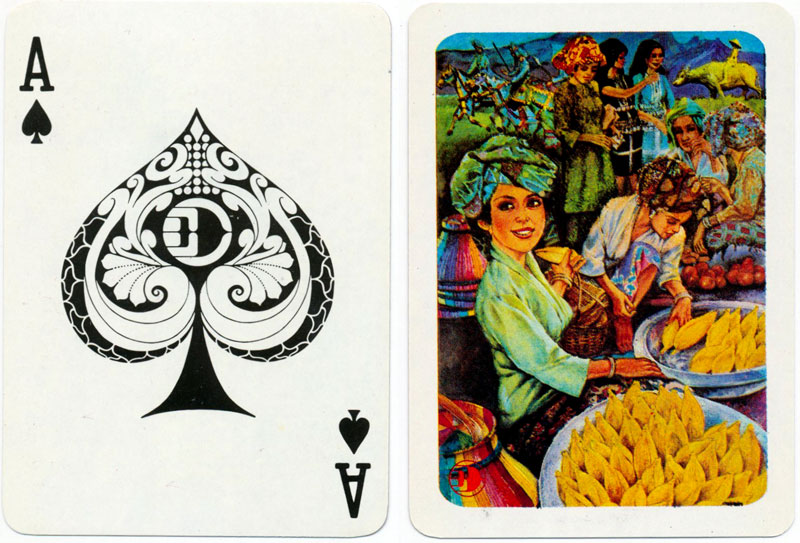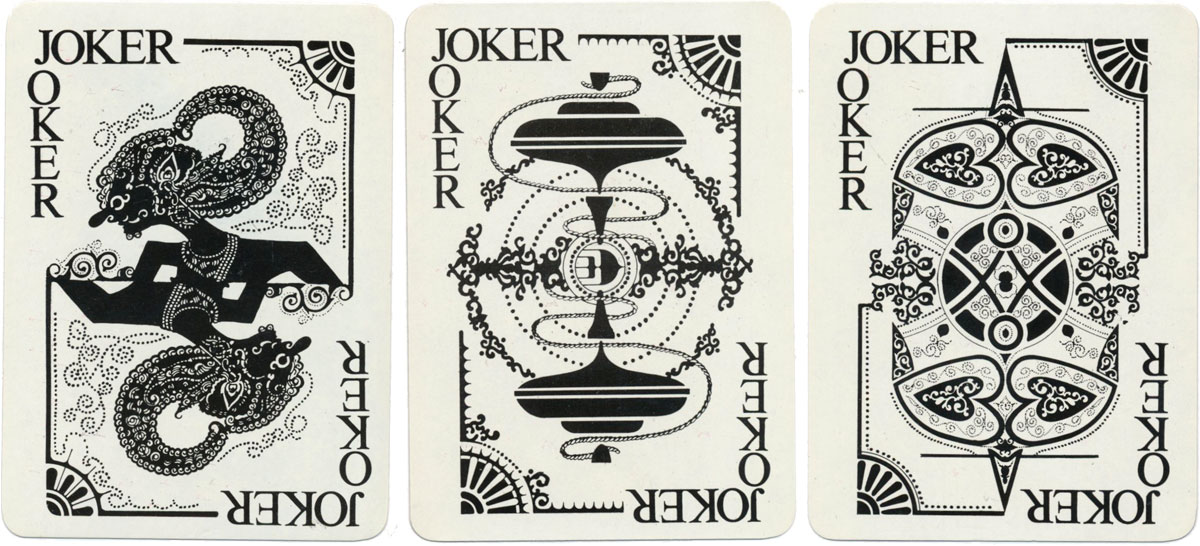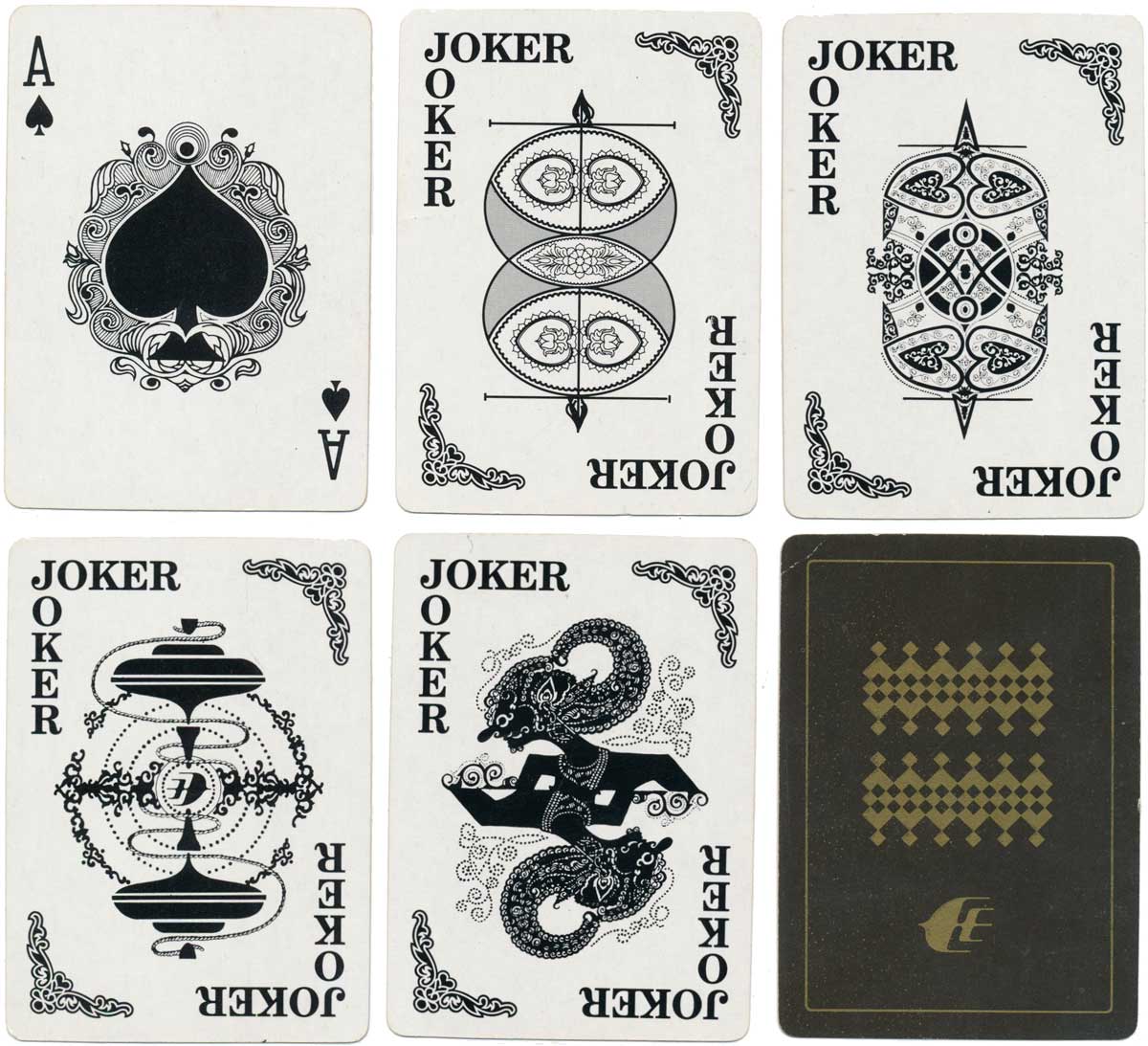 ---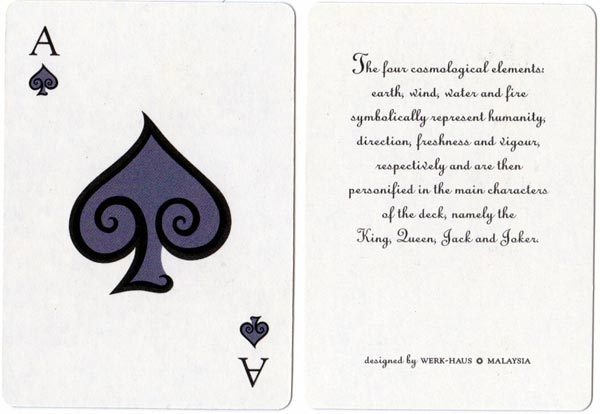 Malaysia Airlines Four Elements
Each of the individual court cards has the same picture on it. One extra card has all the courts and aces in miniature and the reverse has a description of the cards. Designed by Werk-Haus which sounds like a design house to me rather than an artist's name.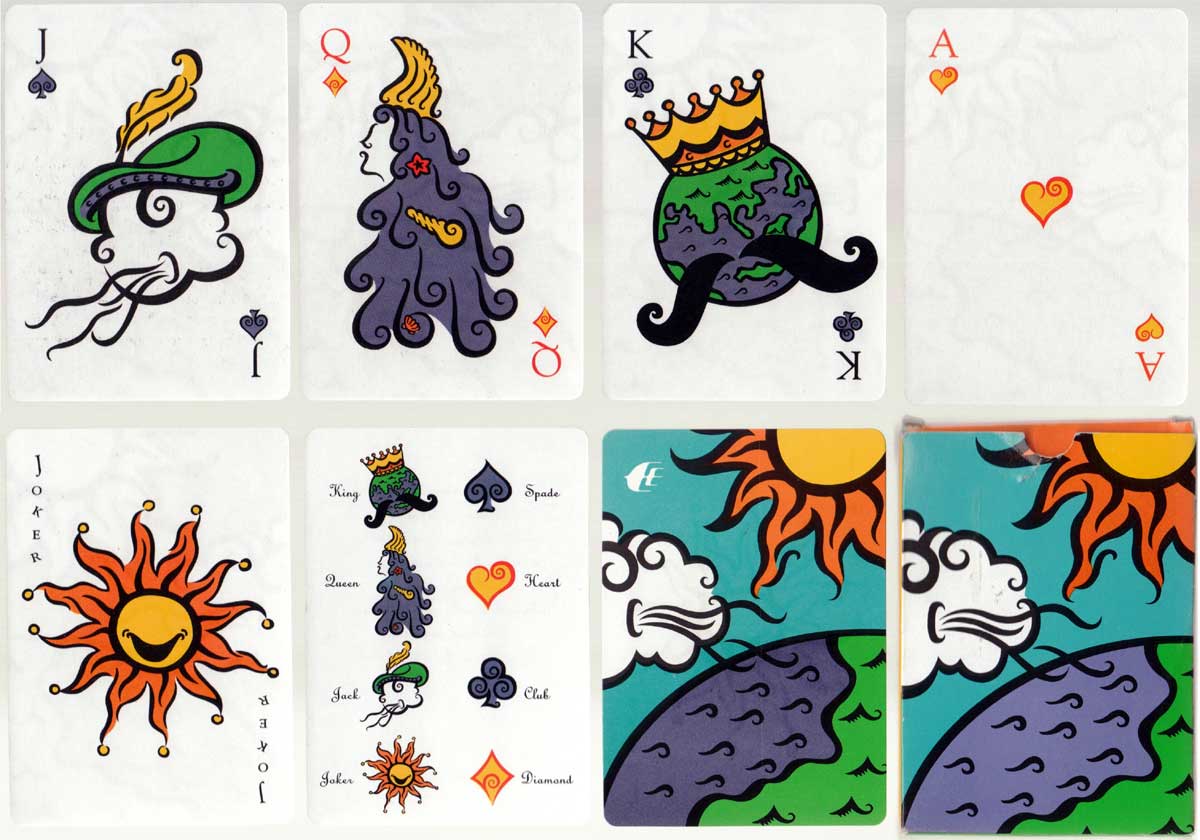 Member since March 02, 2012
View Articles
I have adored playing cards since before I was seven years old, and was brought up on packs of Waddington's No 1. As a child I was fascinated by the pictures of the court cards.
Over the next fifty years I was seduced by the artwork in Piatnik's packs and became a collector of playing cards.
Seeking more information about various unidentified packs I discovered the World of Playing Cards website and became an enthusiastic contributor researching and documenting different packs of cards.
I describe my self as a playing card archaeologist, using detective work to identify and date obscure packs of cards discovered in old houses, flea markets and car boot sales.