Malaysia Airlines
Malaysian-made decks of cards produced for Malaysian Airline Systems (MAS). The custom Ace of Spades incorporates the MAS logo, as do some of the jokers. Several alternative versions exist with small differences in the designs or typography.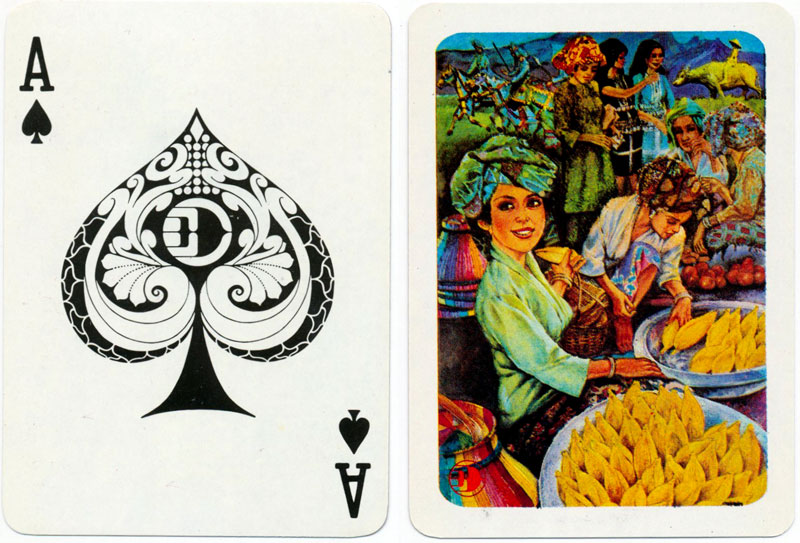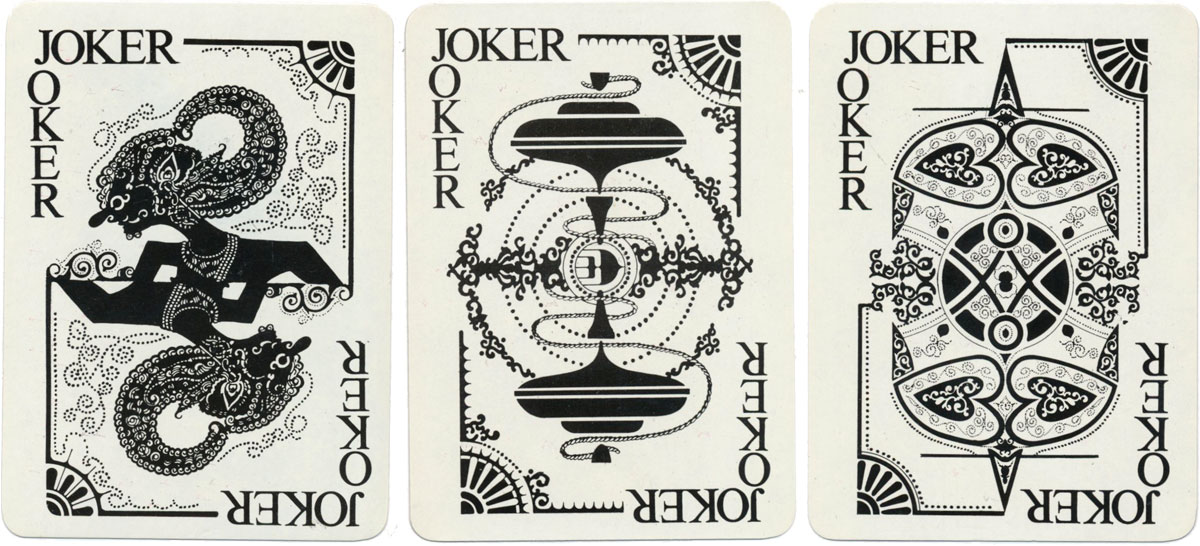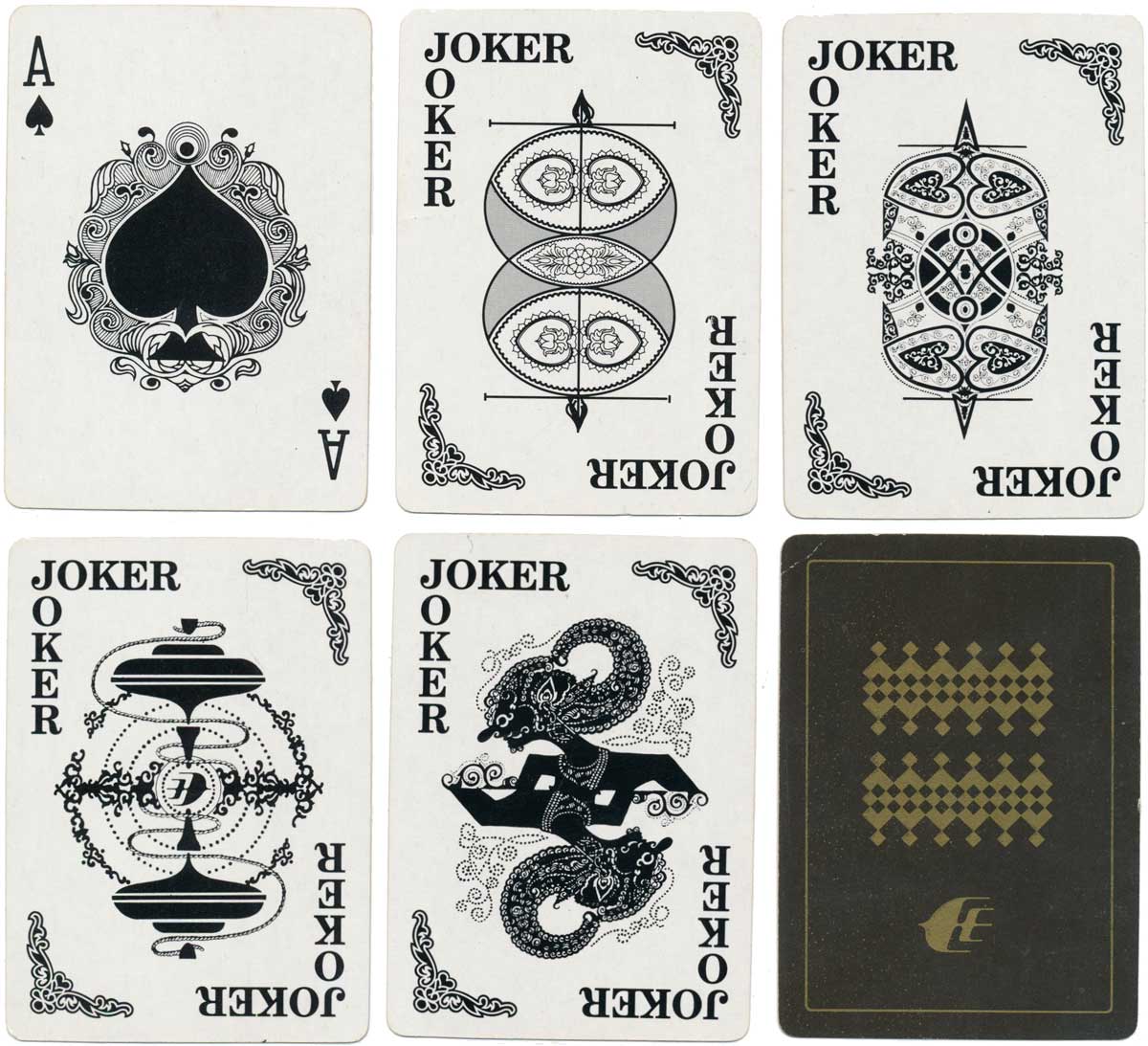 ---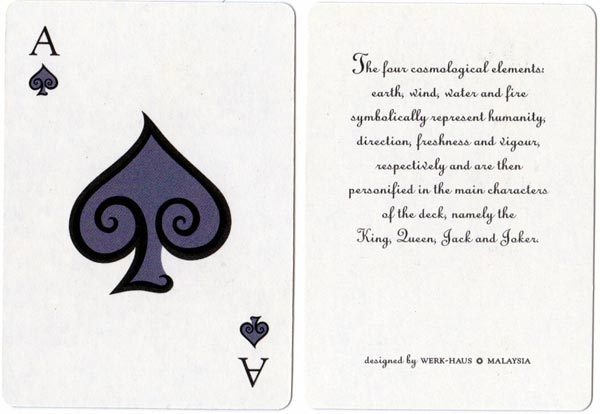 Malaysia Airlines Four Elements
Each of the individual court cards has the same picture on it. One extra card has all the courts and aces in miniature and the reverse has a description of the cards. Designed by Werk-Haus which sounds like a design house to me rather than an artist's name.