Published July 10, 2012
•
Updated March 17, 2022
9: Standard English Cards From Latin America: Mexico, Peru, Uruguay and Venezuela
A continuation of the survey of designs used in Central and South America.
For a full list of my South American and Mexican cards, click here►
Mexico
The two main makers in Mexico are La Cubana and Clemente Jacques. They have their own designs.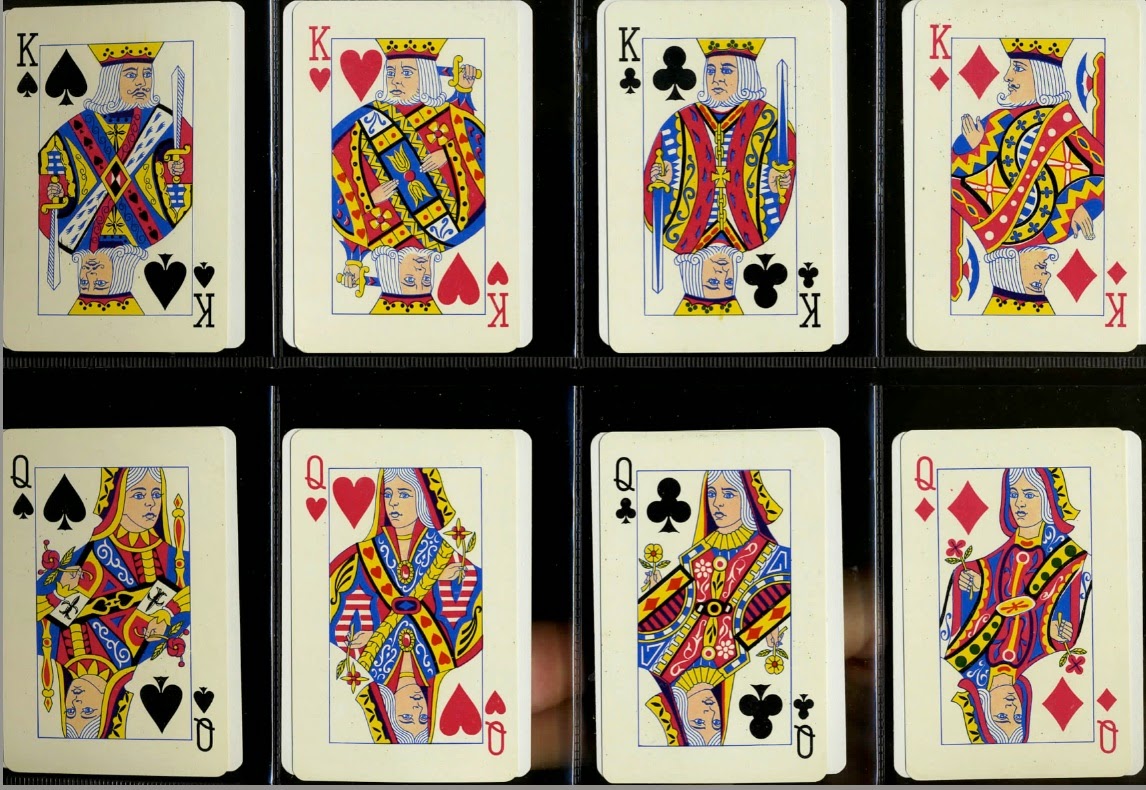 La Cubana, c.1960, also found in three colours
Note that in the above set the JC is unturned with a lowered arrow to make room for the left-hand suit-sign.
A completely different design was used in their wide-size packs and redrawn in bridge packs.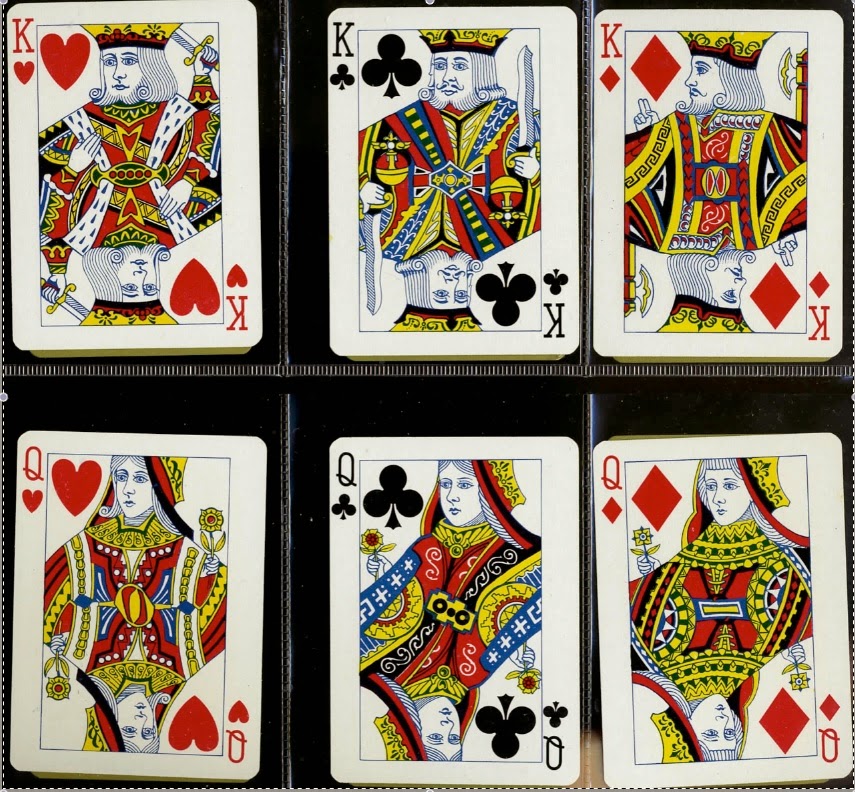 La Cubana Poker, c.1967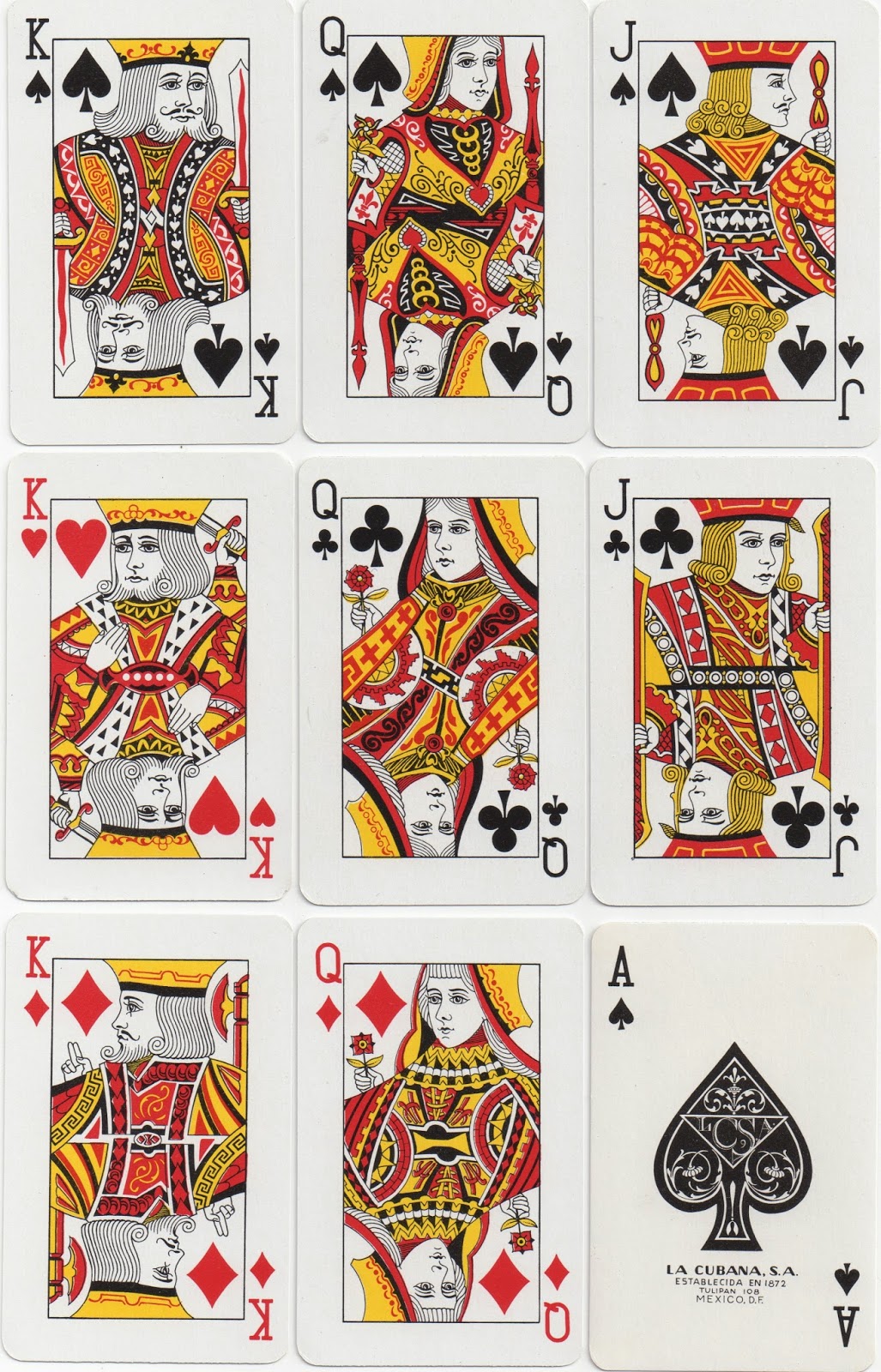 La Cubana Bridge, three colours, c.1985
Clemente Jacques had his own designs, too, again two different ones.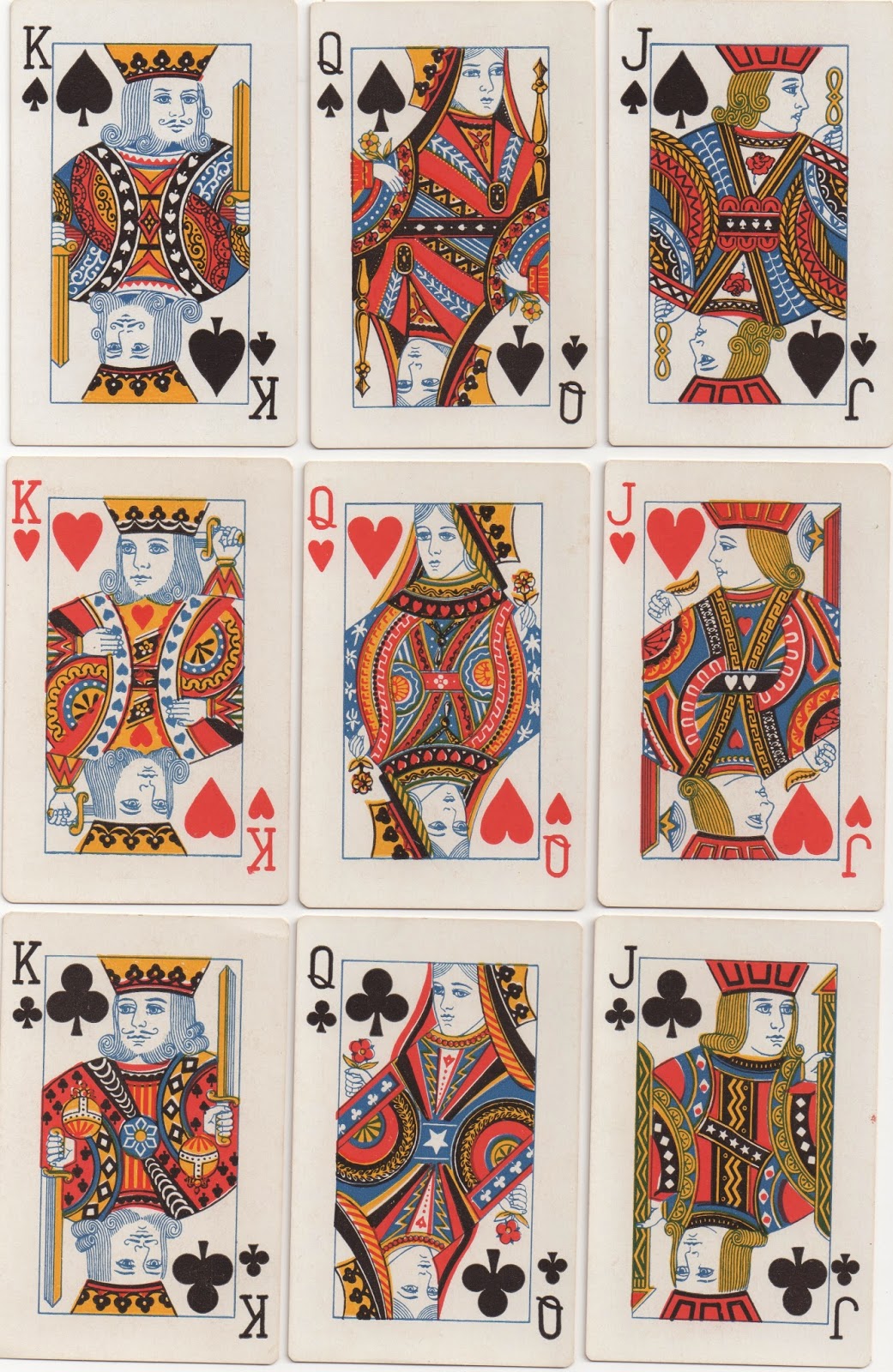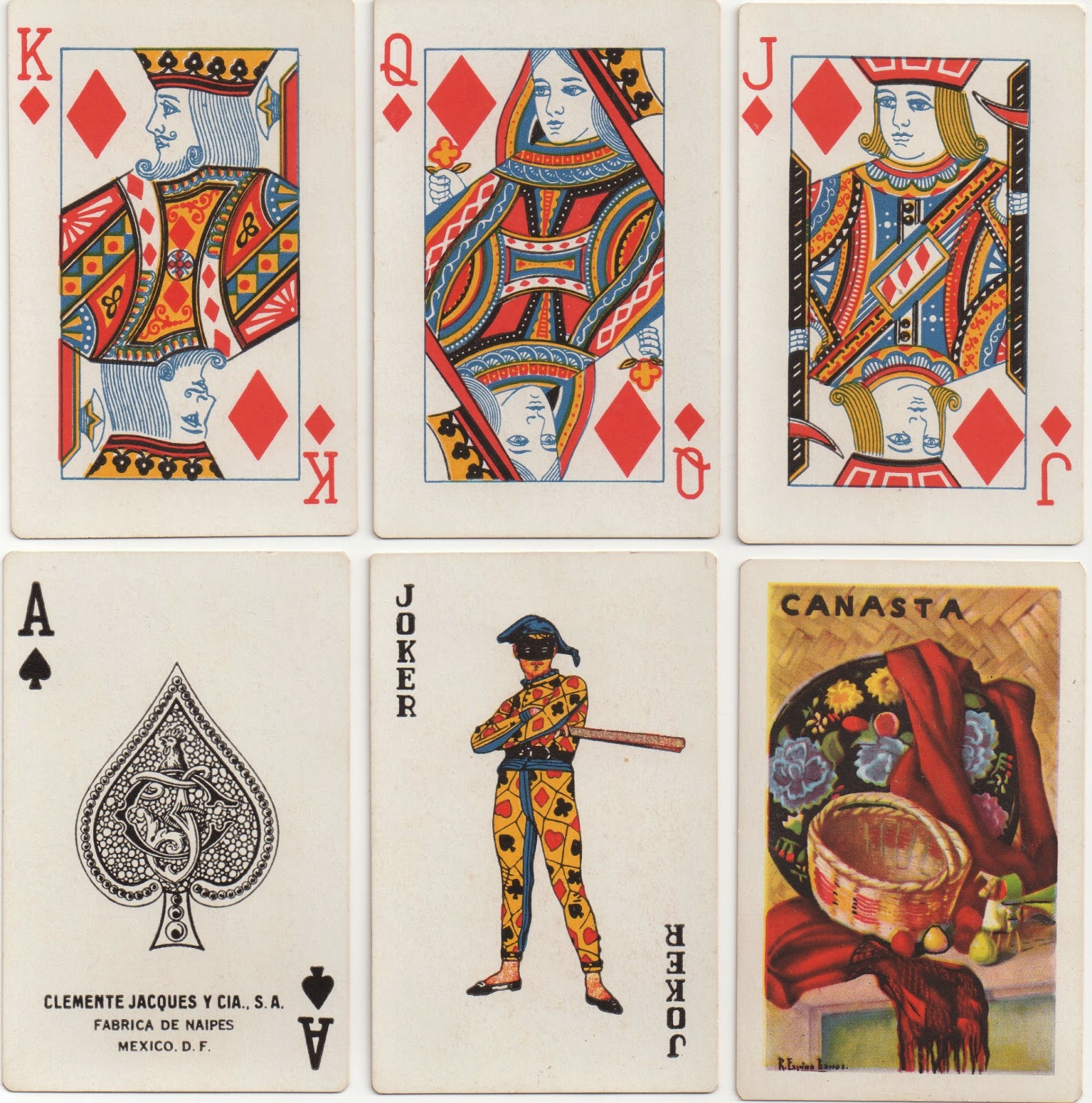 Jacques Canasta, c.1955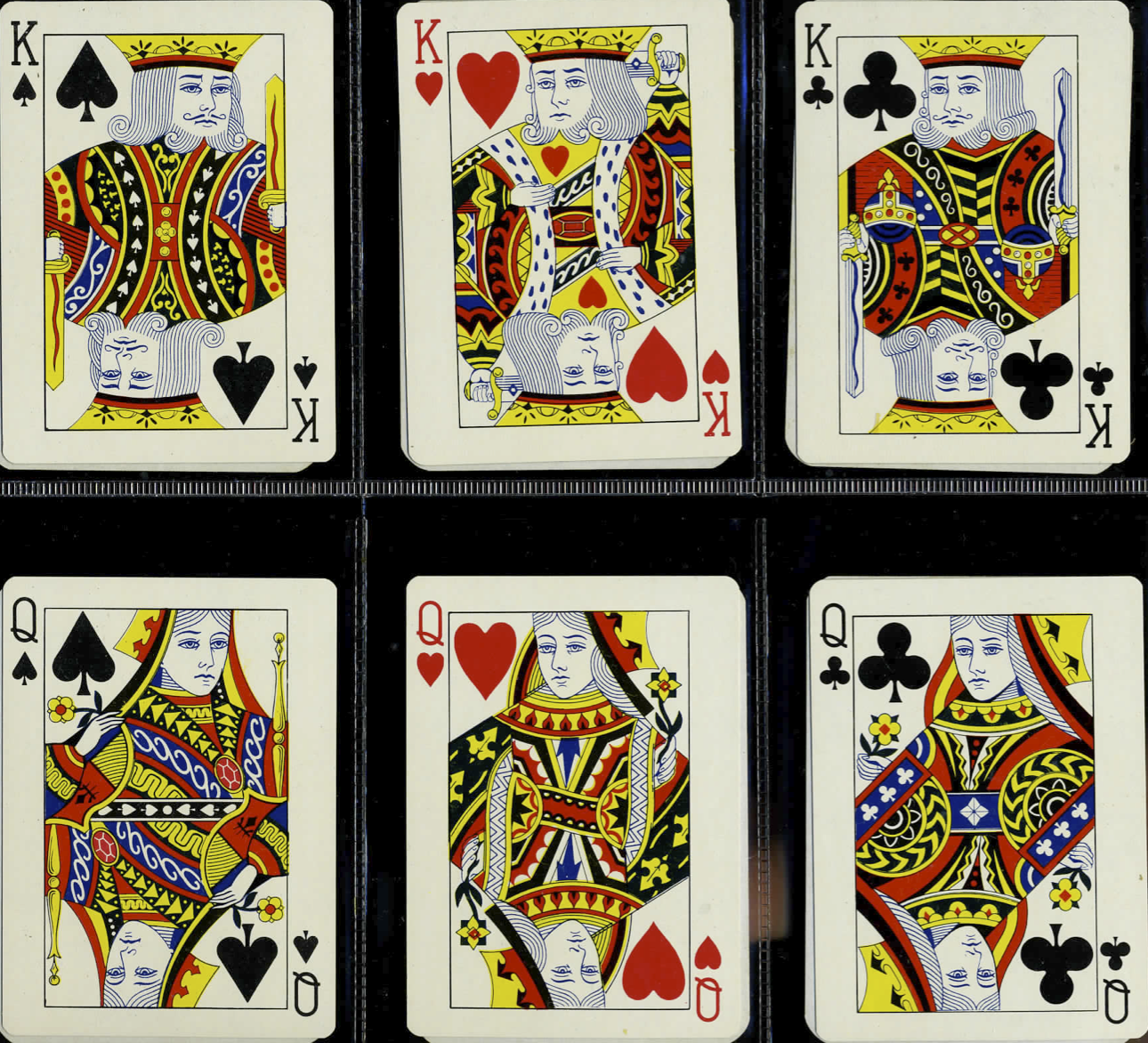 Jacques wide-size, c.1960
A smaller outfit, Productos Leo, makes cards today and has its own design.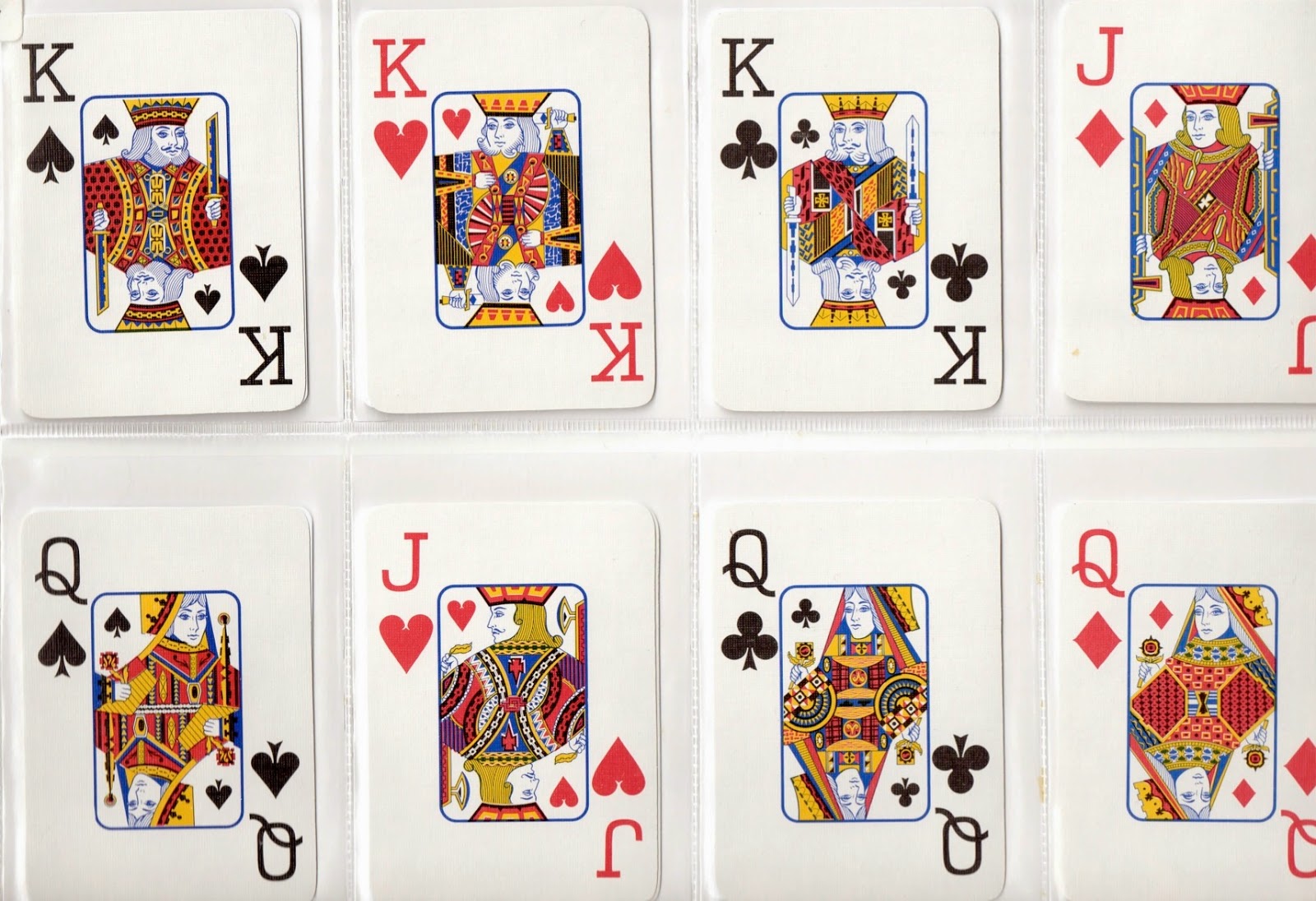 Productos Leo Faisán large index, c.2005
Peru
I know few examples of Peruvian cards. Litografica del Peru produced advertising packs, but they were probably printed in China. The two packs below have the same courts, copies of USPCC's US4, in different colour schemes. Both have ASs with the outer frame of the Chinese copy of the Columbia AS used by USPCC and US4 is a favourite of China's many copies, especially in the 1970s.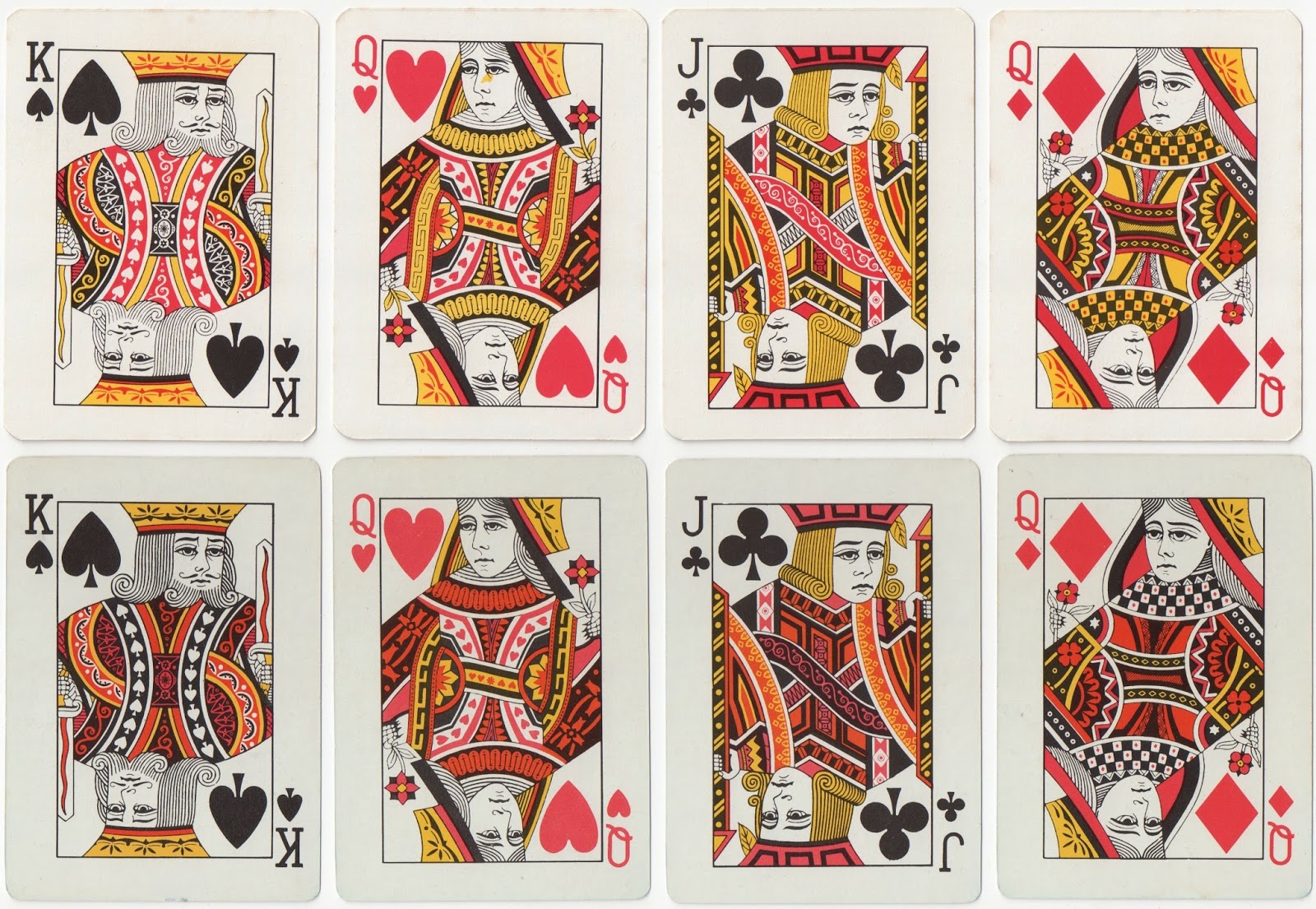 Litografica del Peru, c.1970-75
The child's pack, Casino Infantil, Jorgito, may have been made in Peru. The red suits are all red and the black suits all blue. It could have been printed in China, as it has a USPCC AS copy.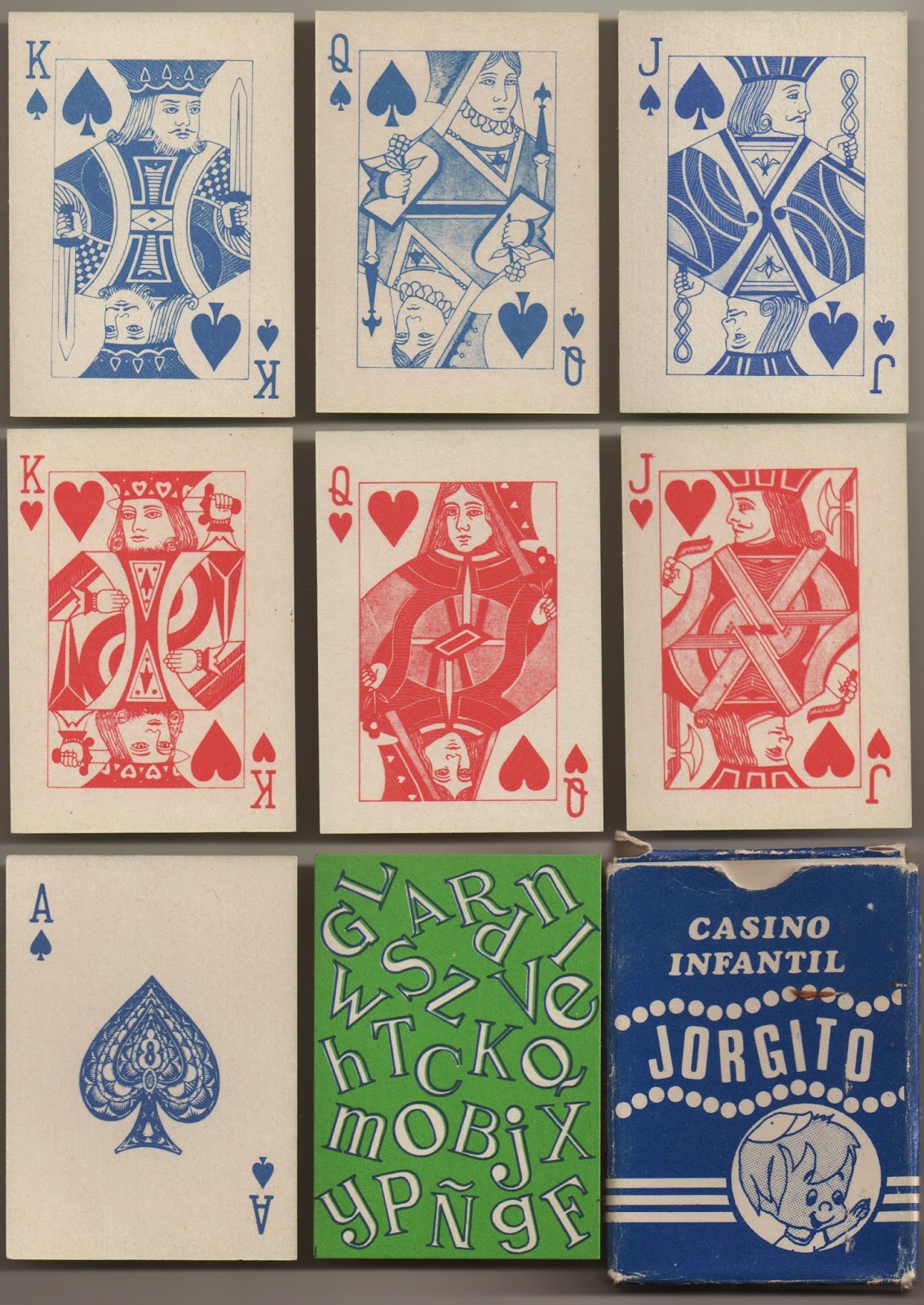 Jorgito, c.1960
Uruguay
The main maker in Uruguay is Casabó. They made two very interesting wide-size packs with their own courts. In the first one some of the courts are turned from their traditional posture, e.g. the KD, QC, JH, QS, while others are unturned, JC, QD, JD.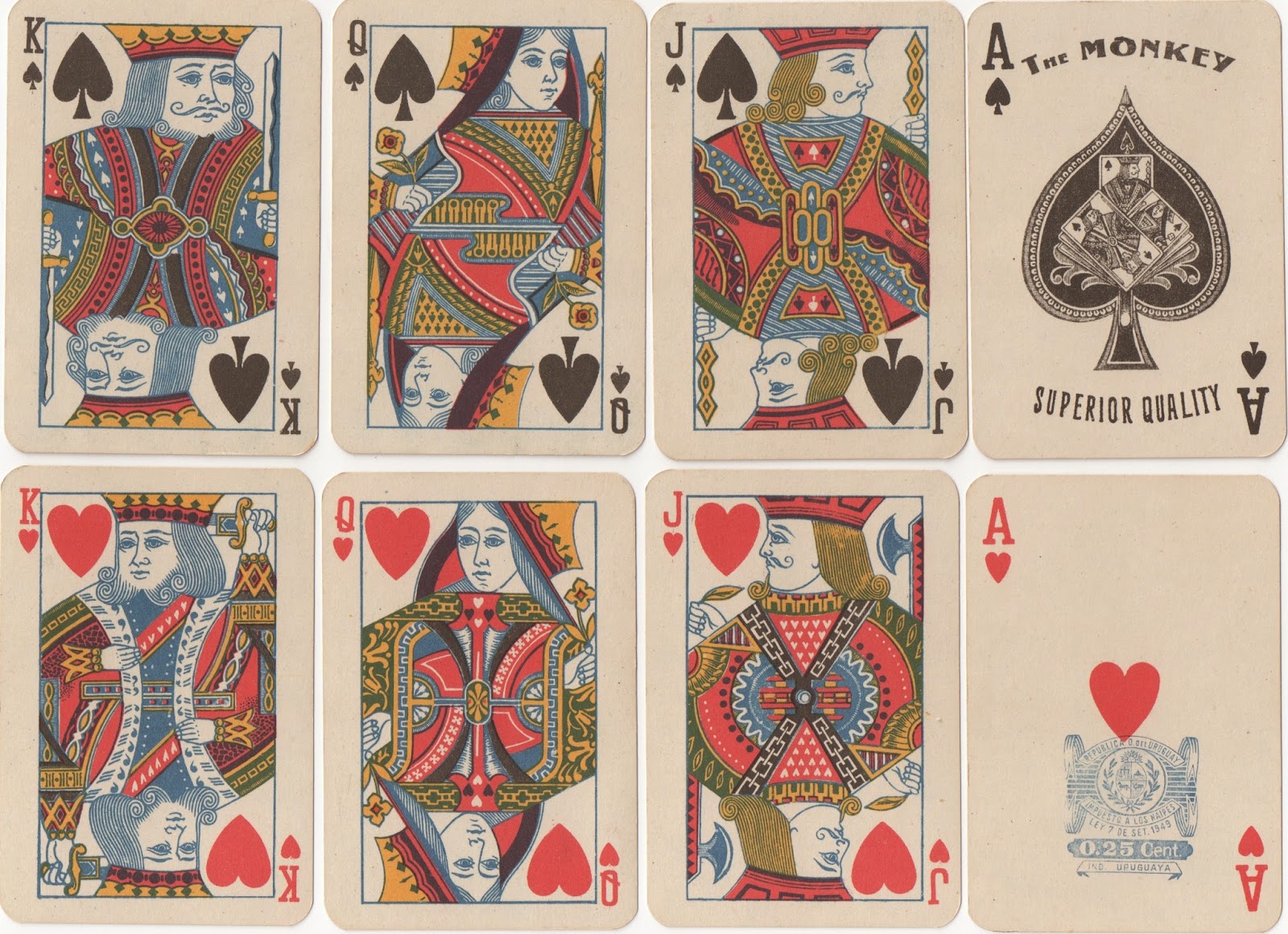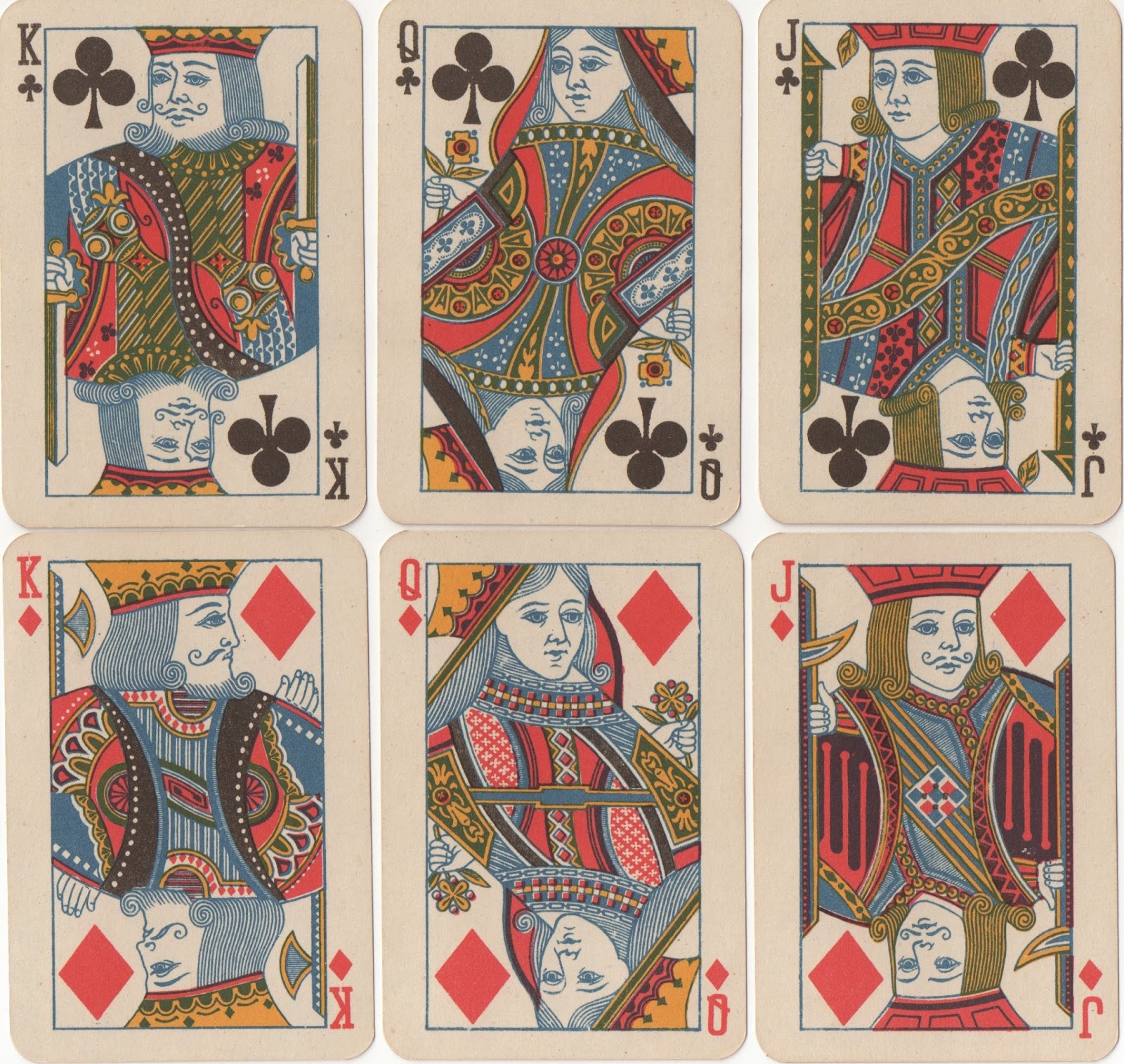 Casabó The Monkey, c.1950
In the other pack all the courts of the first one are turned!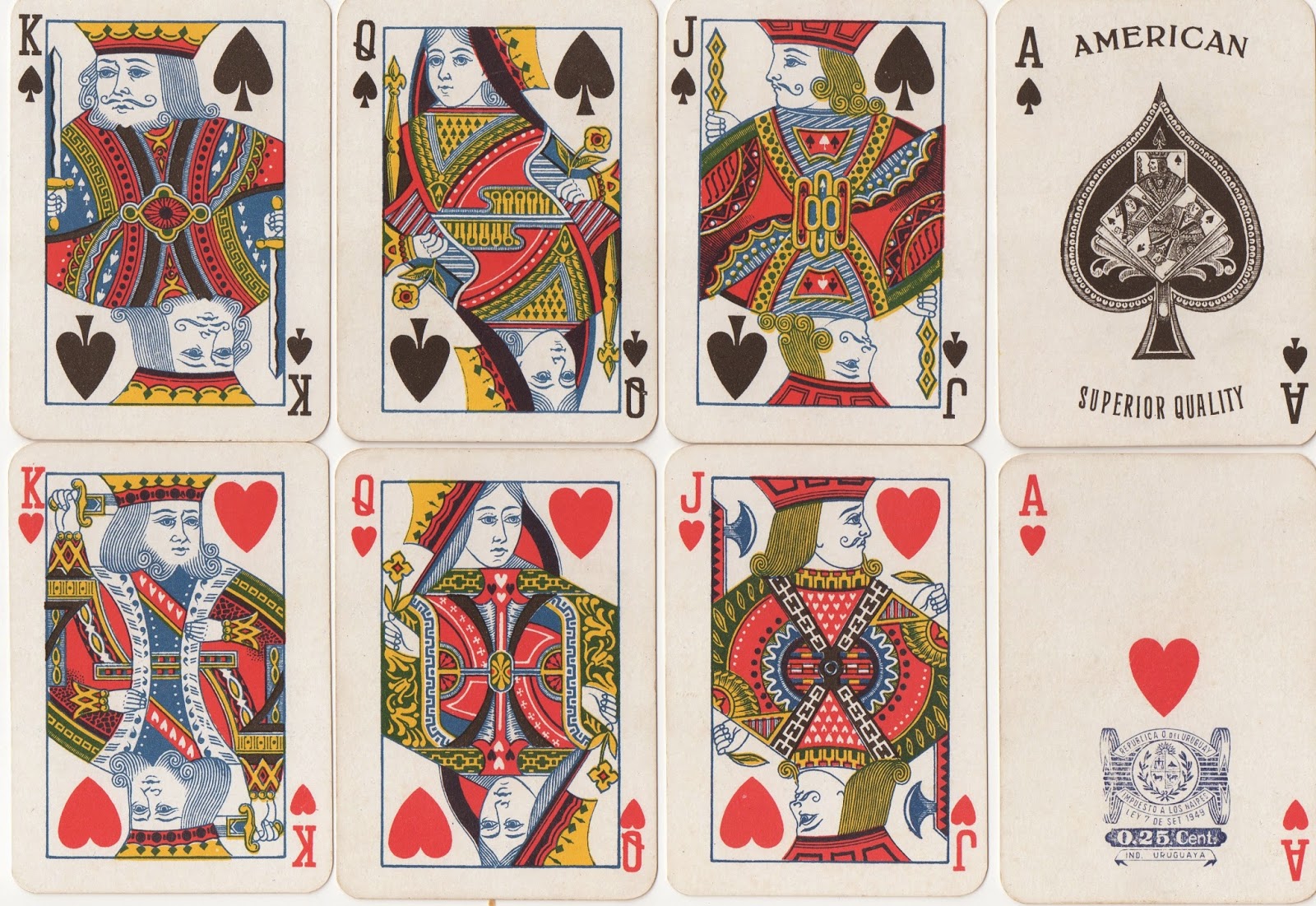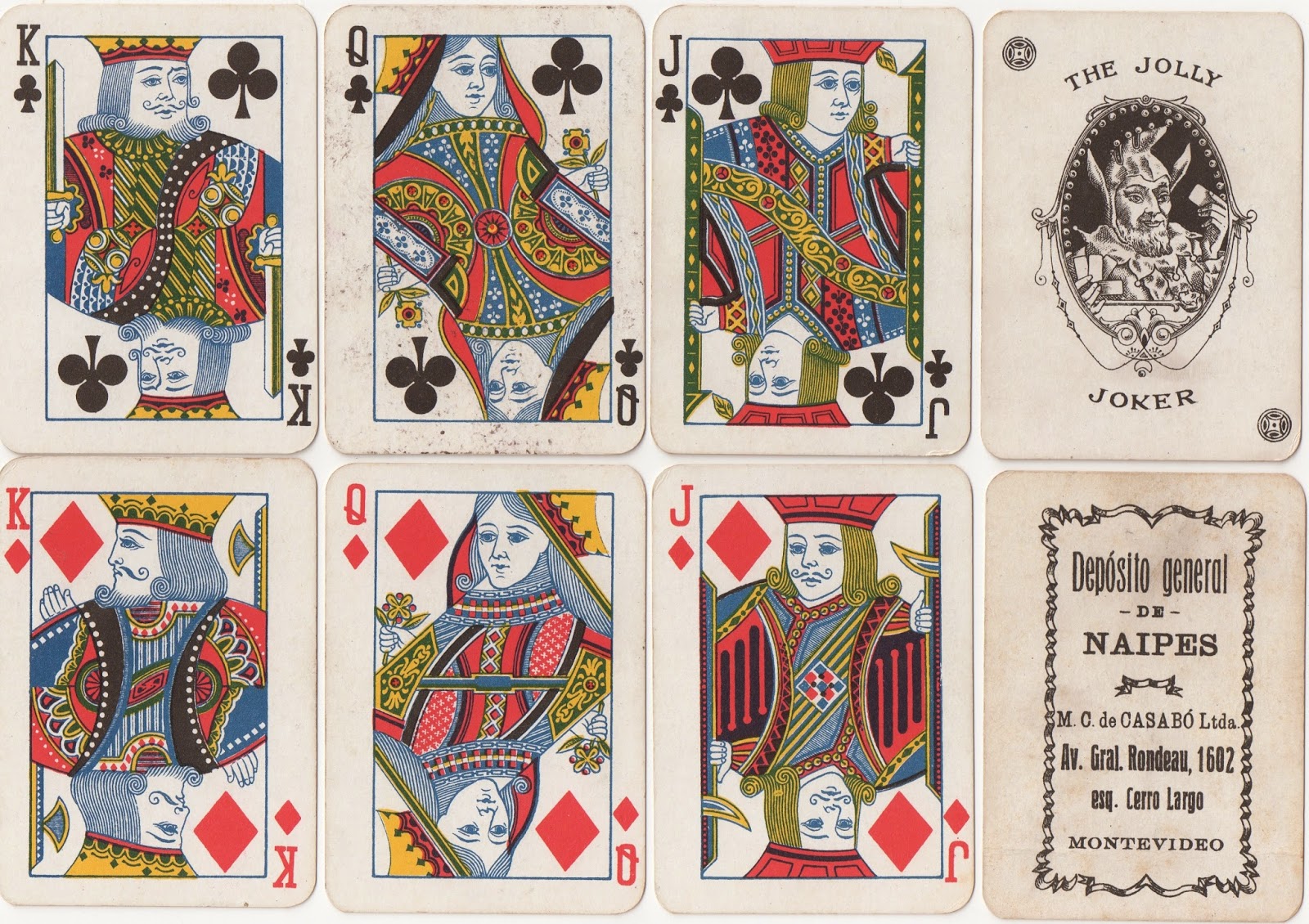 Casabó American, c.1950
Venezuela
An example of an imported pack is furnished by Venezuela. In the 1930s Biermans exported cards to South America and had a special AS for Venezuela: Belgo-Venezolane. Notice that the KH is a redrawn KD.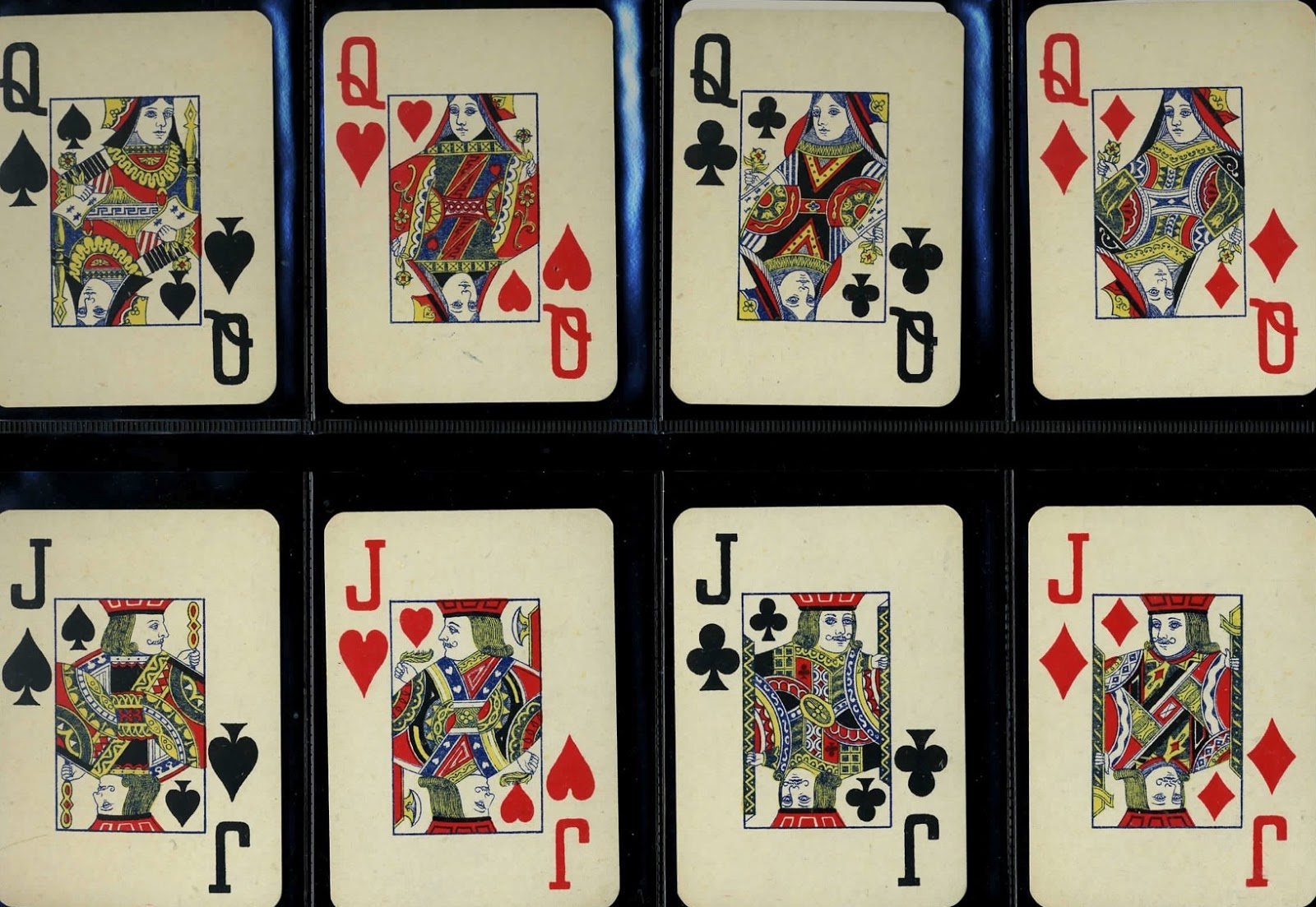 Biermans for Venezuela, c.1935
Member since May 14, 2012
​I'm Ken Lodge and have been collecting playing cards since I was about eighteen months old (1945). I am also a trained academic, so I can observe and analyze reasonably well. I've applied these analytical techniques over a long period of time to the study of playing cards and have managed to assemble a large amount of information about them, especially those of the standard English pattern. About Ken Lodge →