Published March 09, 2015
Updated June 21, 2022
Baraja Hispanoamericana
"Baraja Hispanoamericana" published by Asescoin, with artwork by Ortuño, illustrates memorable people from the discovery, colonisation and subsequent liberation of Hispanic America
"Baraja Hispanoamericana" was published by Asescoin (Madrid), printed in Mexico by Productos Leo S.A. in a limited edition of 1000 numbered copies. The court cards, aces, jokers and number 4s depict caricatures of conquistadors and other persons associated with the discovery, colonisation and subsequent liberation of Hispanic America. The artwork is by Ortuño.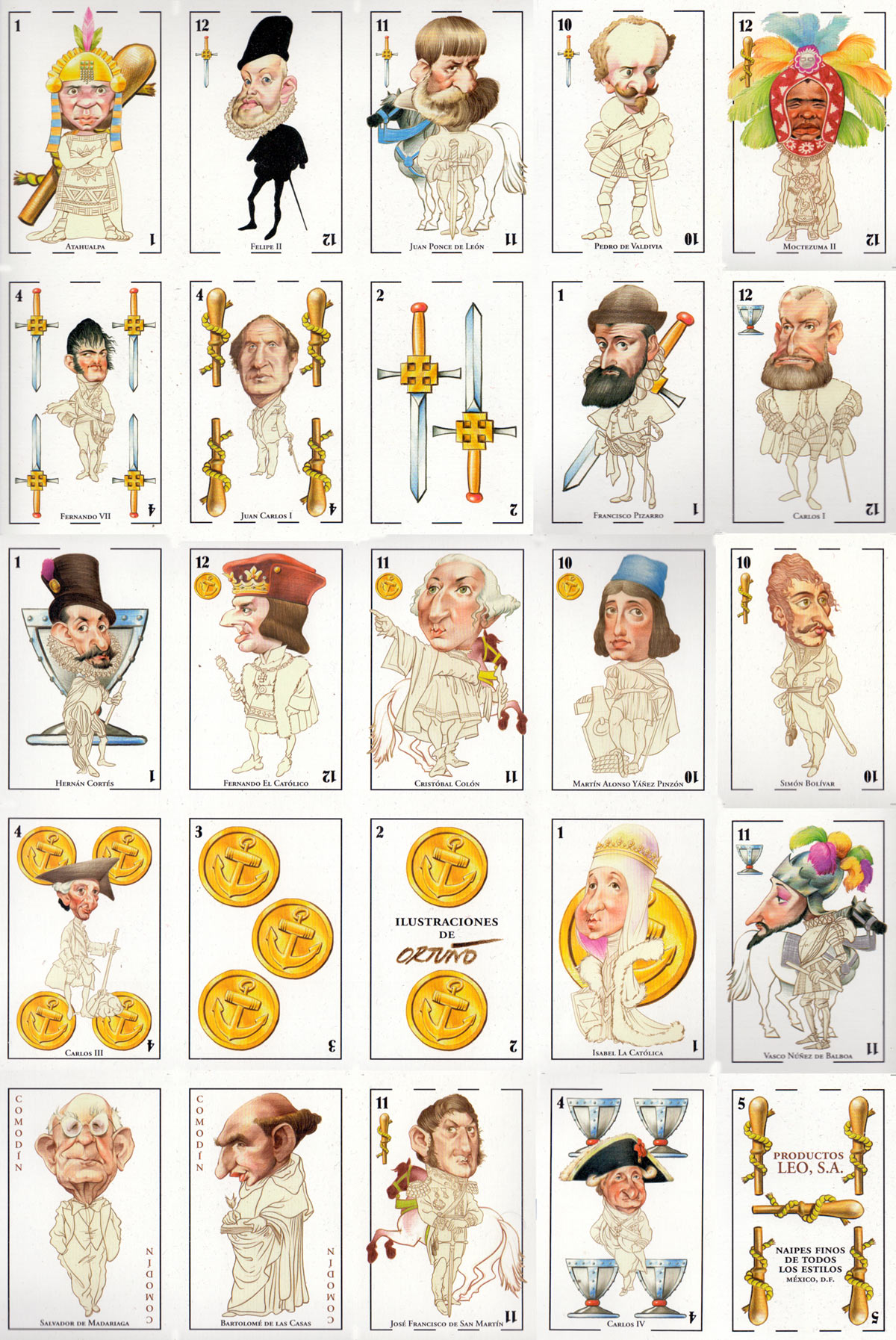 Member since February 01, 1996
View Articles
Curator and editor of the World of Playing Cards since 1996. He is a former committee member of the IPCS and was graphics editor of The Playing-Card journal for many years. He has lived at various times in Chile, England and Wales and is currently living in Extremadura, Spain. Simon's first limited edition pack of playing cards was a replica of a seventeenth century traditional English pack, which he produced from woodblocks and stencils.