Published November 06, 2014
Updated June 20, 2022
Descubridores y Colonizadores de America
"Baraja Histórica" (Descubridores y Colonizadores de America) manufactured by Heraclio Fournier S.A., 1952 designed by Ricardo Summers "Serny"
A beautifully illustrated pack of playing cards dedicated to the history of the discovery and colonisation of America, commemorating the 5th centenary of the Catholic Sovereigns' birthdays; Don Fernando (1452), Doña Isabel (1451) and Cristóbal Colón (1451). The four suits each depict monarchs and explorers from contributing courties (Spain, England, Portugal and France). Illustrations by Ricardo Summers "Serny".
The cards are printed onto a cream background which extends to the edges. Later editions have a white border around each card.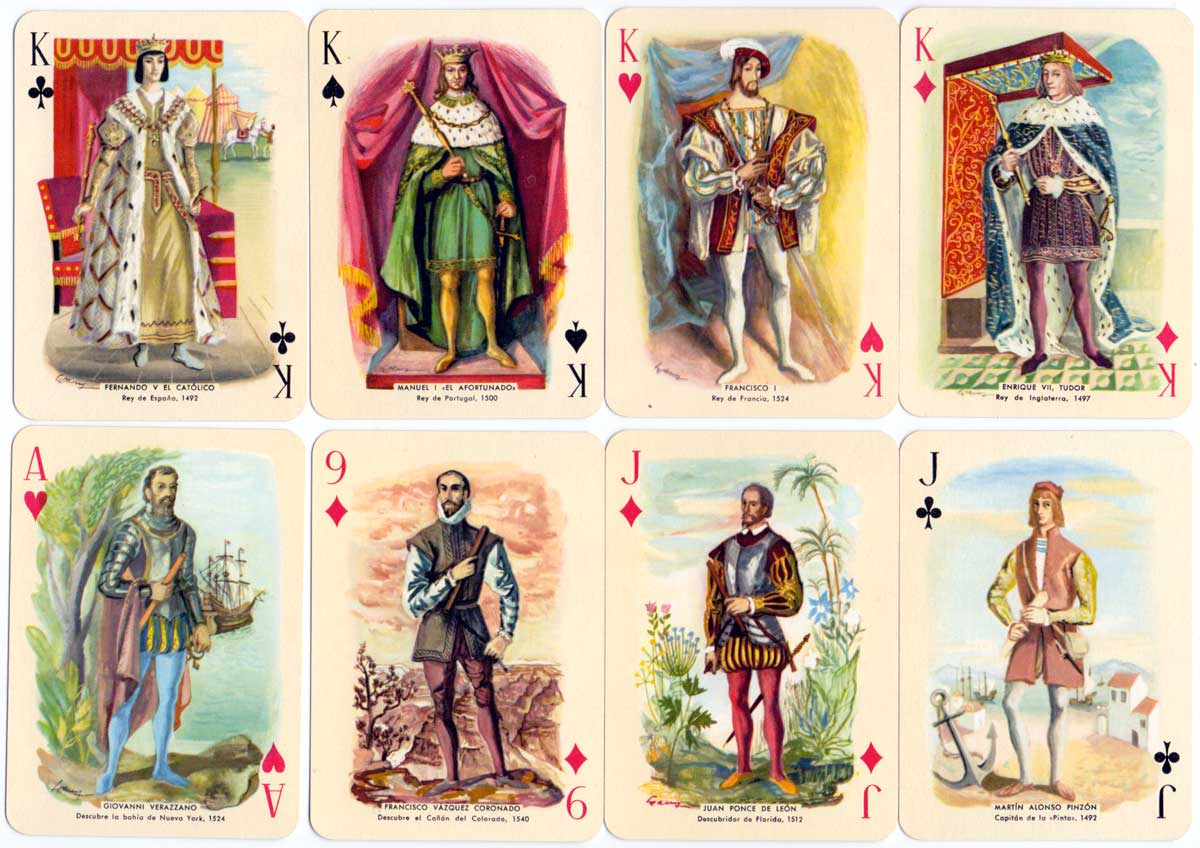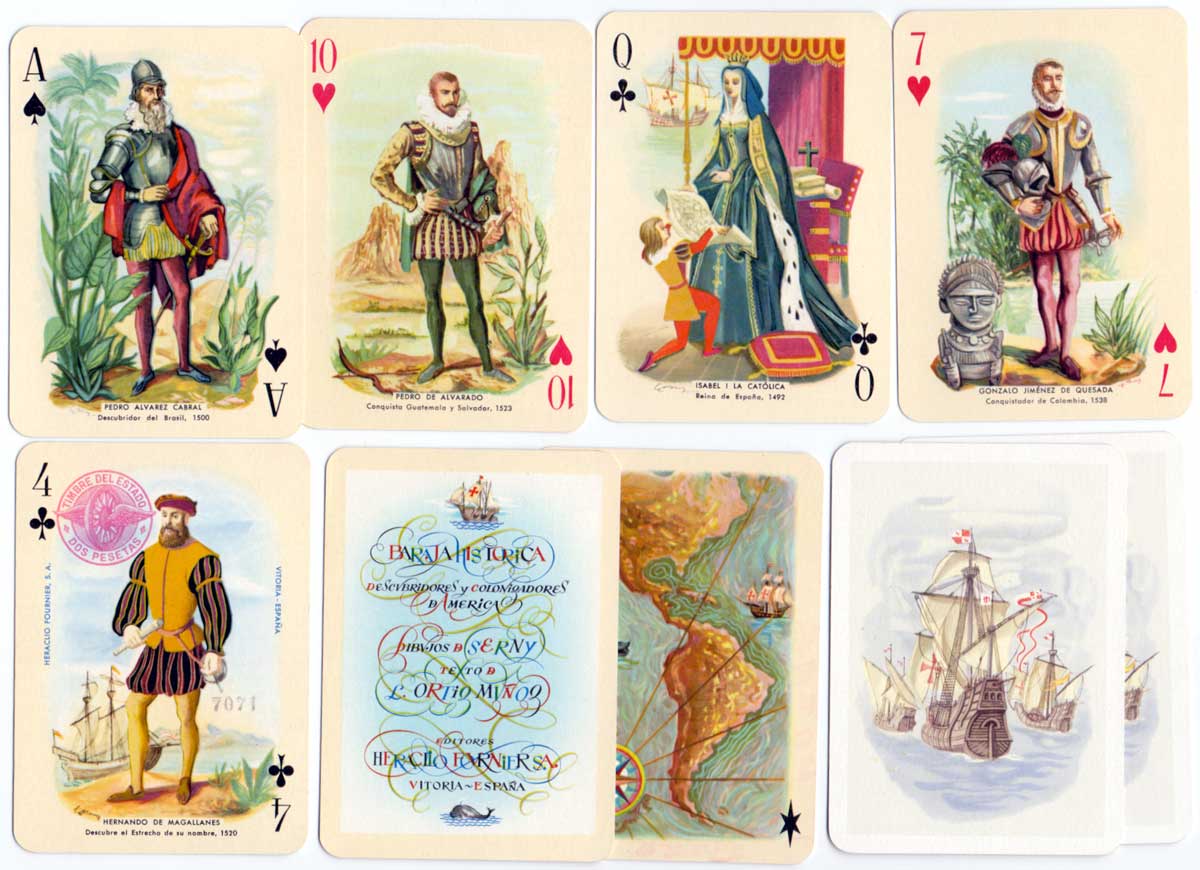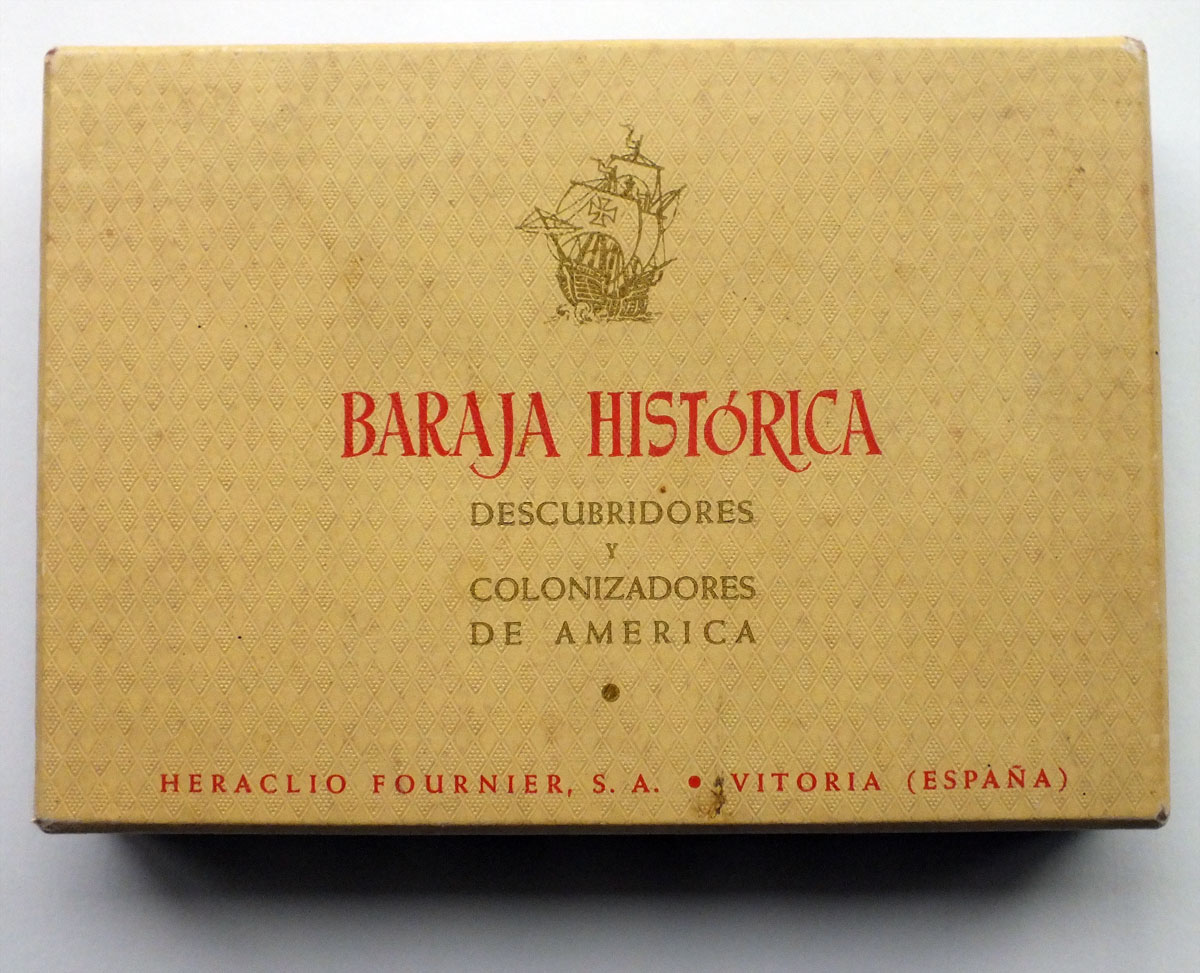 Member since February 01, 1996
View Articles
Curator and editor of the World of Playing Cards since 1996. He is a former committee member of the IPCS and was graphics editor of The Playing-Card journal for many years. He has lived at various times in Chile, England and Wales and is currently living in Extremadura, Spain. Simon's first limited edition pack of playing cards was a replica of a seventeenth century traditional English pack, which he produced from woodblocks and stencils.