Published September 25, 2013
Updated June 13, 2022
El Cid 9th centenary
Playing cards commemorating the IX centenary of the death of 'El Cid' designed by Vicente S. Algora.
El Cid Campeador
El Cid playing cards, commemorating the 9th centenary of the death of popular Spanish hero 'El Cid Campeador', were manufactured by Heraclio Fournier in 1999 for the Caja de Burgos. Playing cards have enjoyed great popularity in Spain for centuries, and the superb medieval artwork in this pack, by Vicente S. Algora, portrays historical persons on the court cards, with El Cid himself (Rodrigo Díaz de Vivar) dignified as the King of Coins. Alfonso VI is portrayed as the King of Cups, who rose to the throne after the death of his brother, Sancho II, who appears on the King of Swords. Pedro I of Aragon, a friend and ally of El Cid, appears on the King of Clubs. The four Cavaliers are nobles from the epic poem, and the 'Sotas' (Jacks or Infantry) are Christian and Muslim soldiers, with a minstrel on the Sota of Cups. The coin suit symbols also feature silhouette portraits of El Cid and his faithful wife Doña Jimena.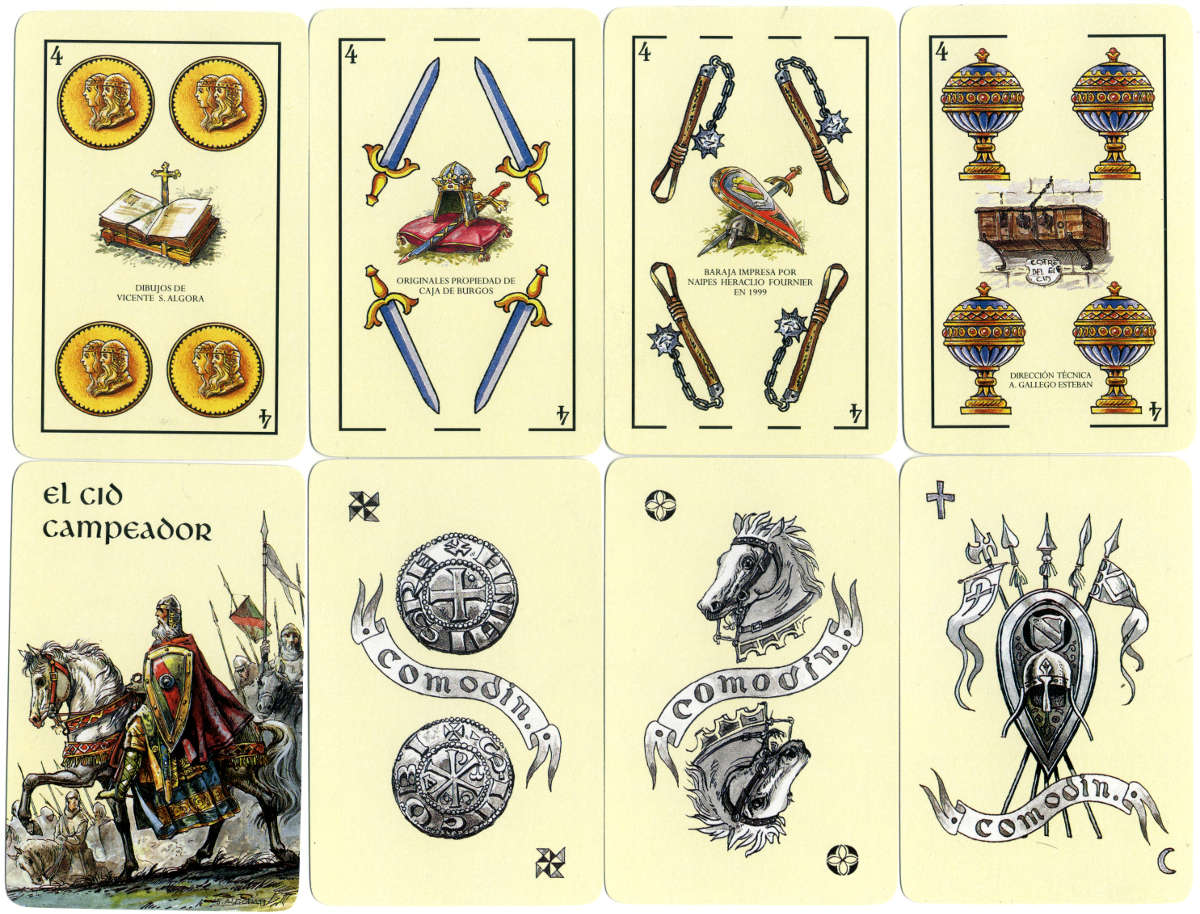 ---
---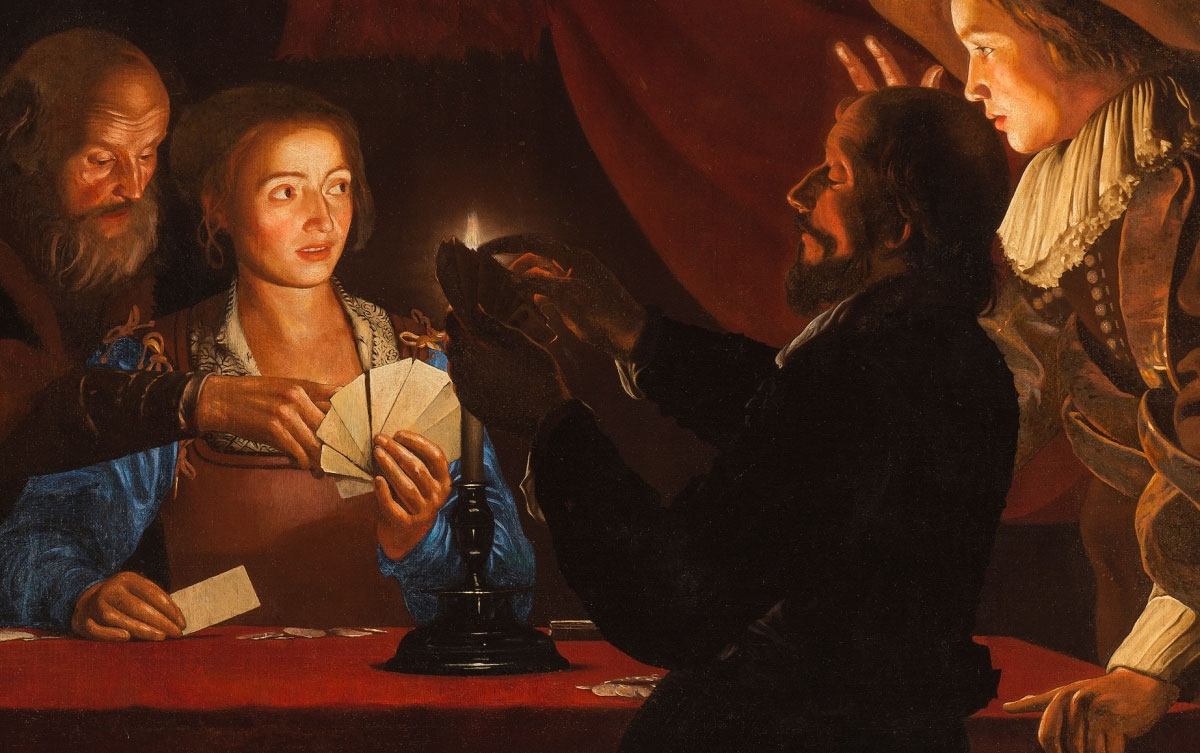 Member since February 01, 1996
View Articles
Curator and editor of the World of Playing Cards since 1996. He is a former committee member of the IPCS and was graphics editor of The Playing-Card journal for many years. He has lived at various times in Chile, England and Wales and is currently living in Extremadura, Spain. Simon's first limited edition pack of playing cards was a replica of a seventeenth century traditional English pack, which he produced from woodblocks and stencils.