Published April 18, 2010
Updated March 31, 2022
Vic Joc de Cartes
Vic Joc de Cartes, happy families quartet game, 1990.
Vic Joc de Cartes, c.1990, a Souvenir Quartet game
Vic Joc de Cartes is a happy families quartet game, printed and published in Vic, (Osona, North East Spain), c.1990. This game cleverly combines two purposes, 1. to promote the cultural attractions of the city of Vic, and 2. to serve as an entertaining card game for a wide age group. The publishers have expressed their wishes, on the extra card which accompanies the pack, to provide visitors to the city with an engaging souvenir which also teaches about Vic's wealth of historical, artistic and traditional heritage whilst providing an entertaining and educational game of cards.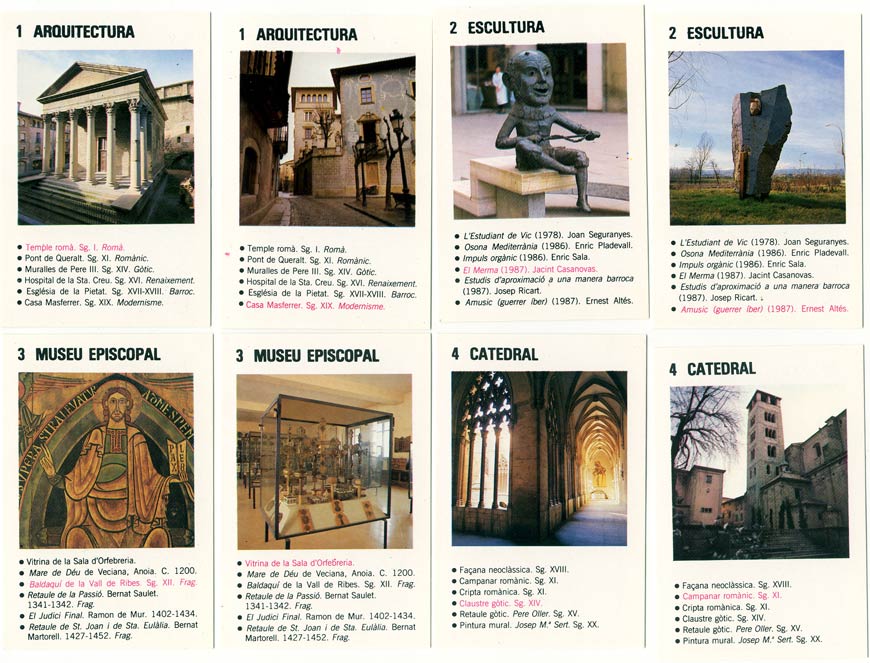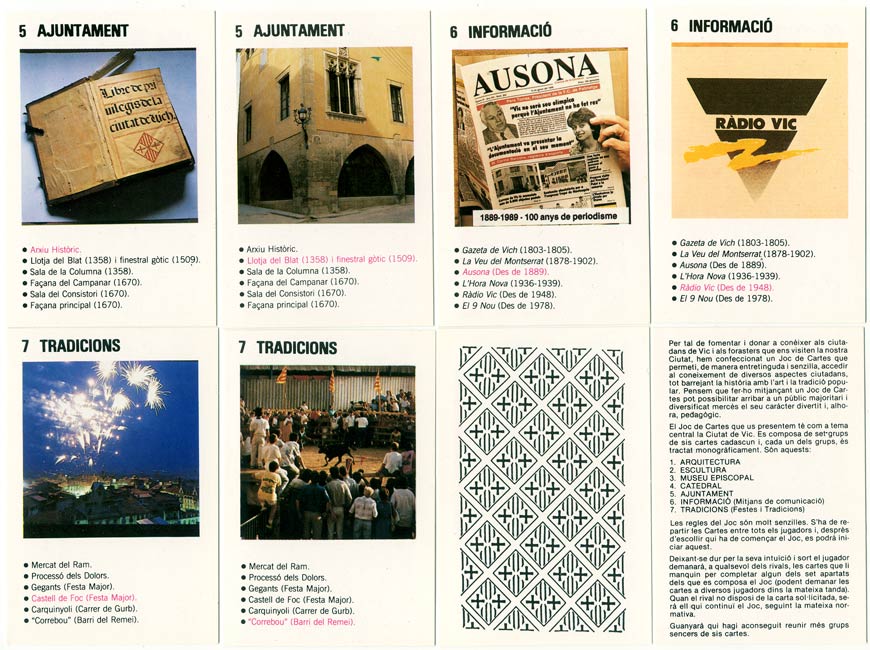 Member since February 01, 1996
View Articles
Curator and editor of the World of Playing Cards since 1996.