Published August 23, 2015
Updated April 24, 2022
Tarot of Musterberg
Designed by Cesare Asaro to simulate decks from the 1700s or earlier, the Tarot of Musterberg is based on the traditional Tarot de Marseille but with an imaginary historical background.
Created by Curio & Co., purveyors of products based on fictional history
Rather than based on ancient mysteries, elite occultism or New Age spirituality, Cesare Asaro created the Tarot of Musterberg in an alternate, imaginary setting simulating decks from the 1700s or earlier and evoking the power of nostalgia. These are the tarot cards which our grandmother might have used, recalling an imaginary past, discovered hidden in the attic. Inspired by the traditional Tarot de Marseille, together with wear and tear on the back of each card, this entertaining 79 card deck has extra nuances in the iconography including a 23rd trump card: the Siren. The deck is printed on acid free paper (to give the closest feeling of holding original cards from the period) in a small production run and comes complete with an instruction booklet and light-hearted cartomancy guide.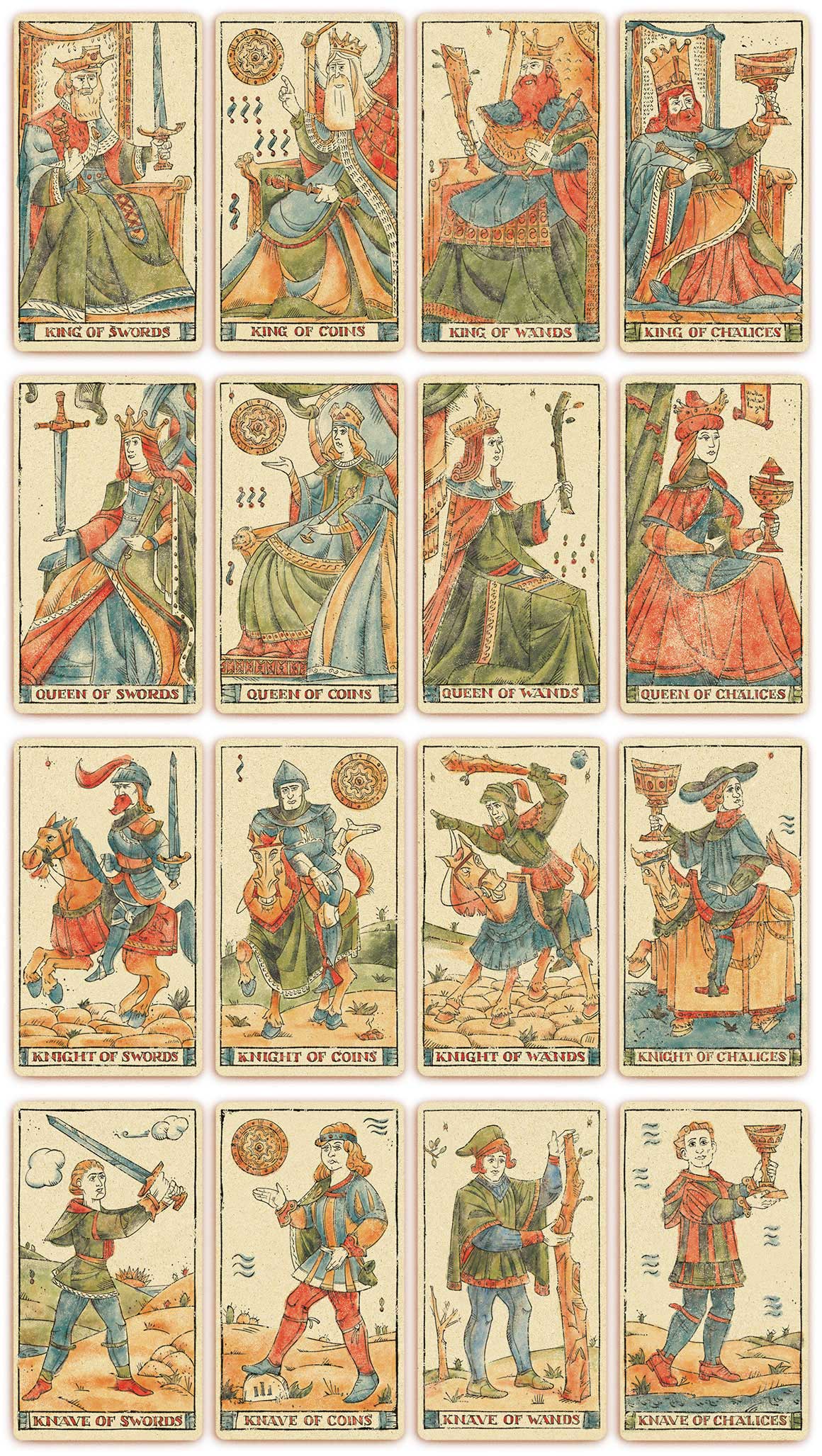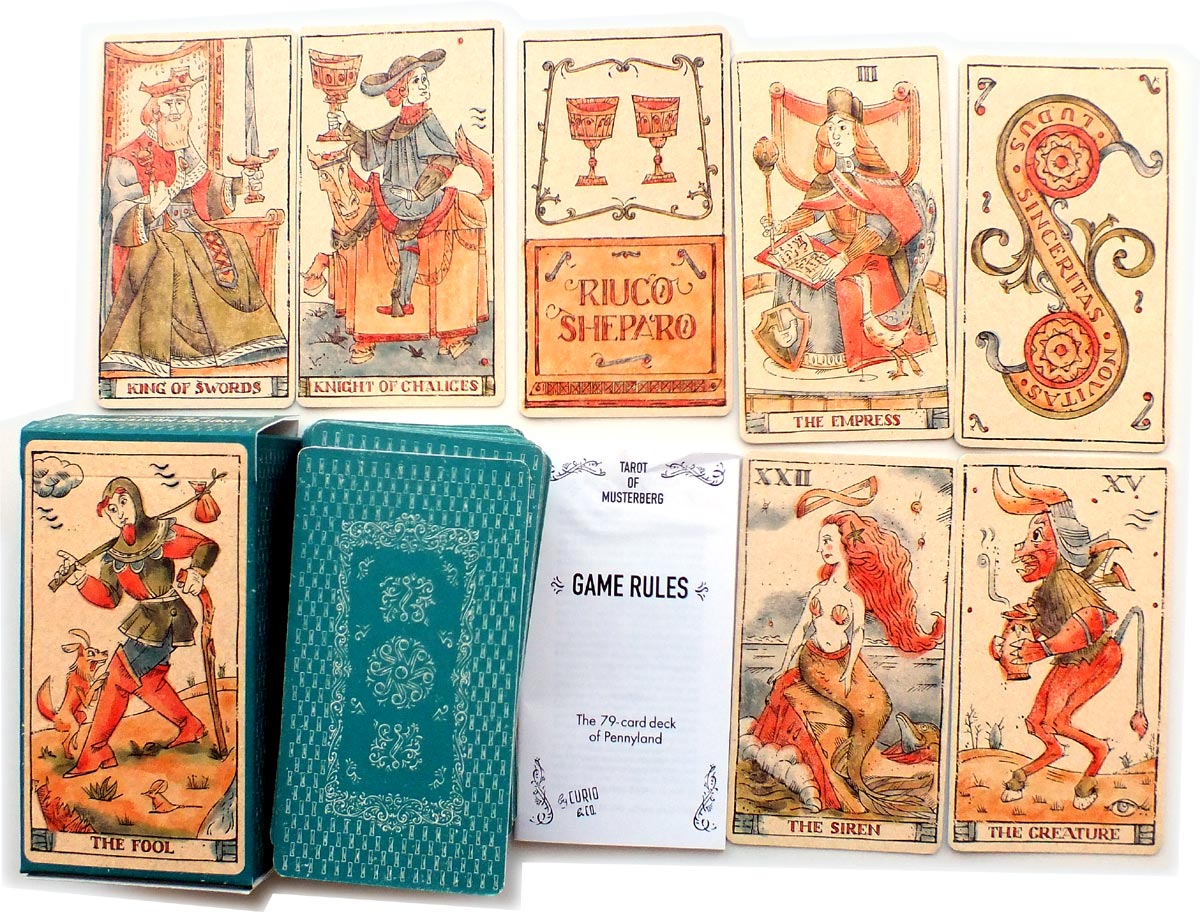 Member since February 01, 1996
View Articles
Curator and editor of the World of Playing Cards since 1996.