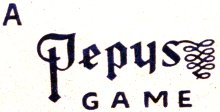 British Towns Card Game, published by Pepys Games (Castell Brothers Limited), 14-17 St Cross Street, London E.C.1., involves collecting sets of cards into complete 'Regions'. Each Region contains several Towns which are illustrated with paintings. Like many 50s & 60s games, the appeal today is in the designs which are nostalgically reminiscent of a bygone era. In their day, before playstations, they were intended as family entertainment - maybe even a substitute for a real holiday!
Each of the towns is illustrated with a trade or landmark most notably associated with it. The region cards are a pleasing assemblage of abstract shapes, which again are typical of this era. The set has 44 cards and comes complete with rule booklet.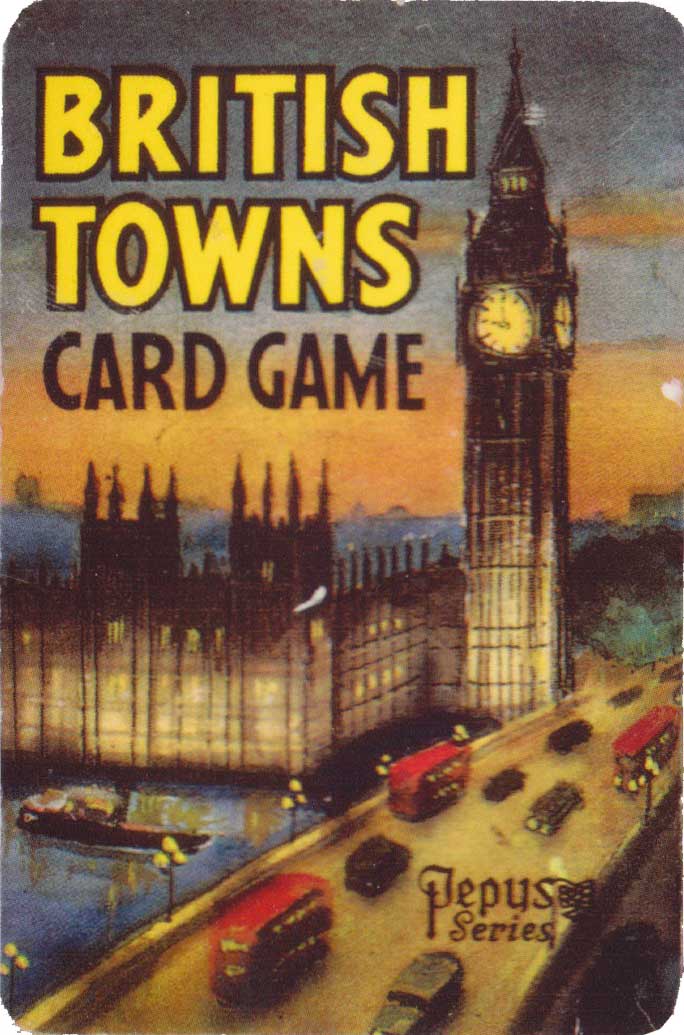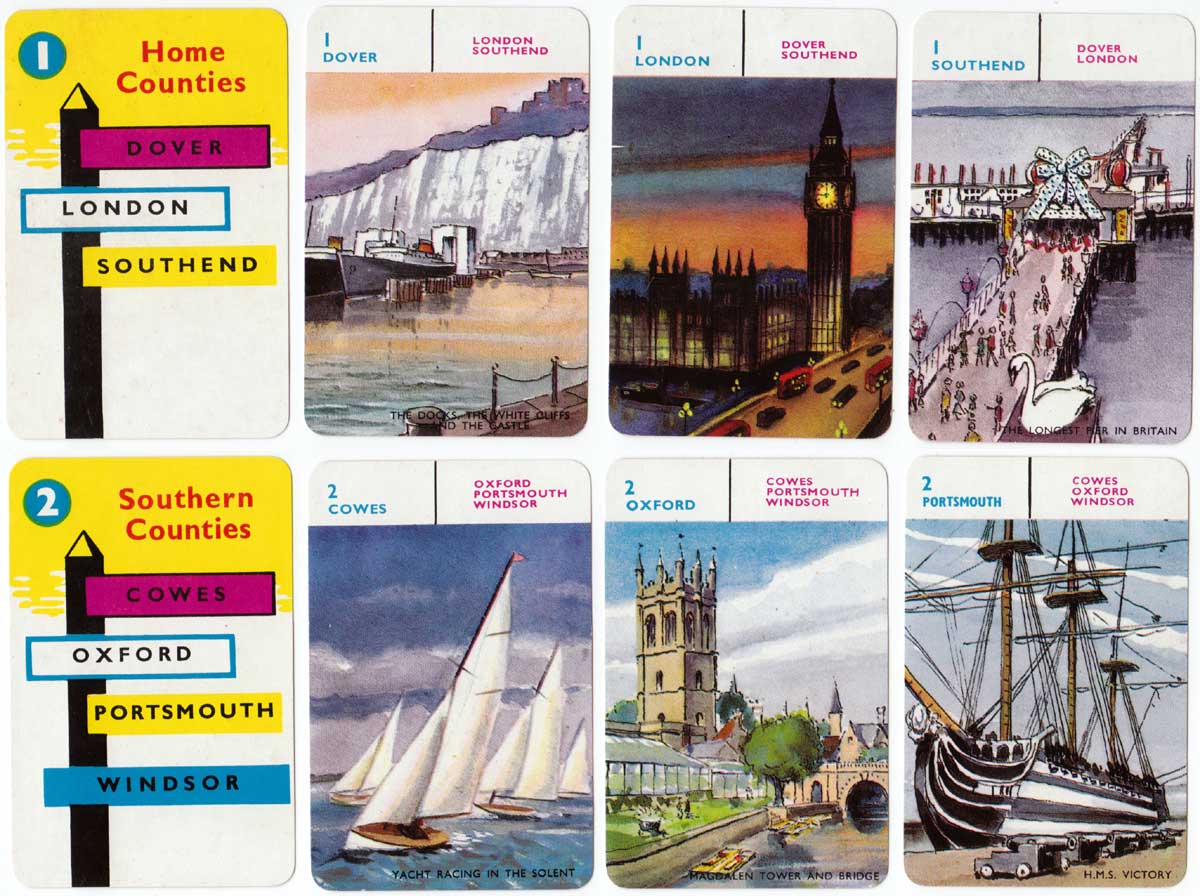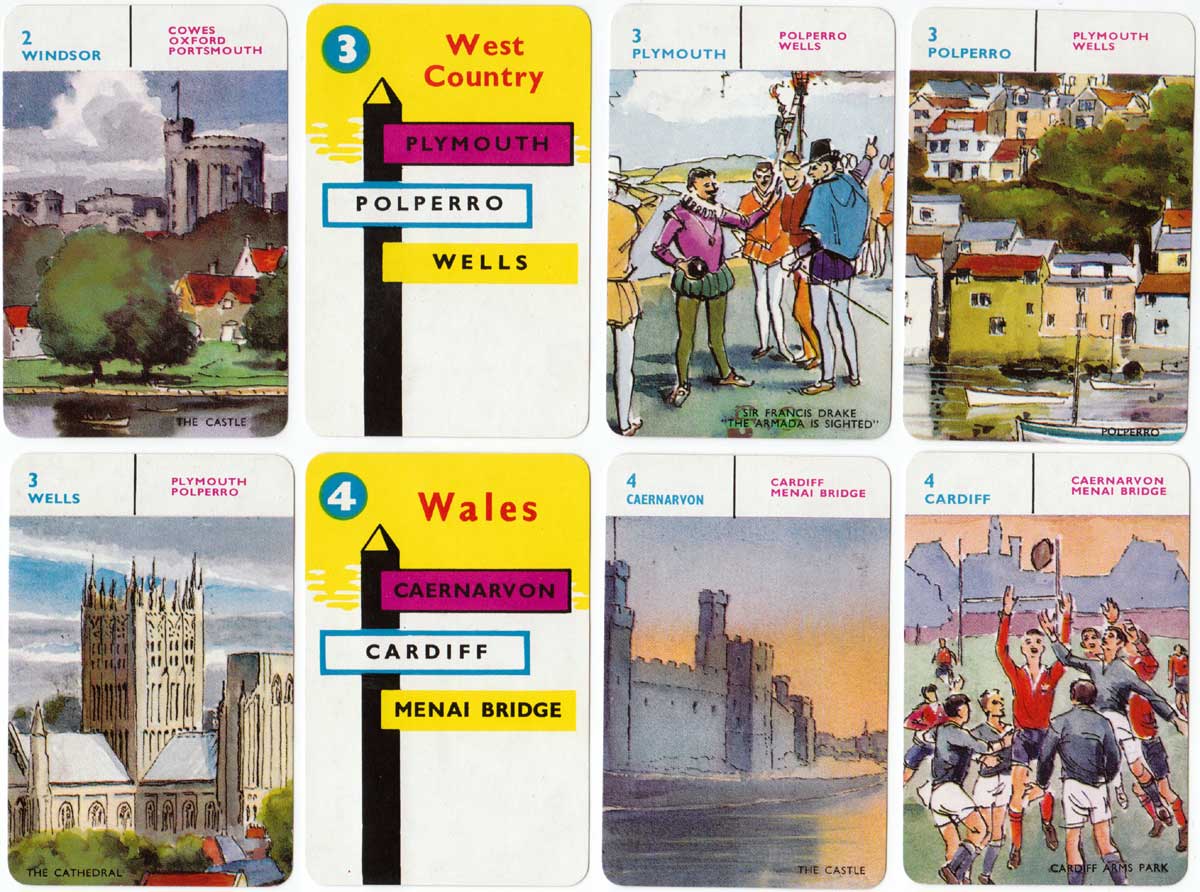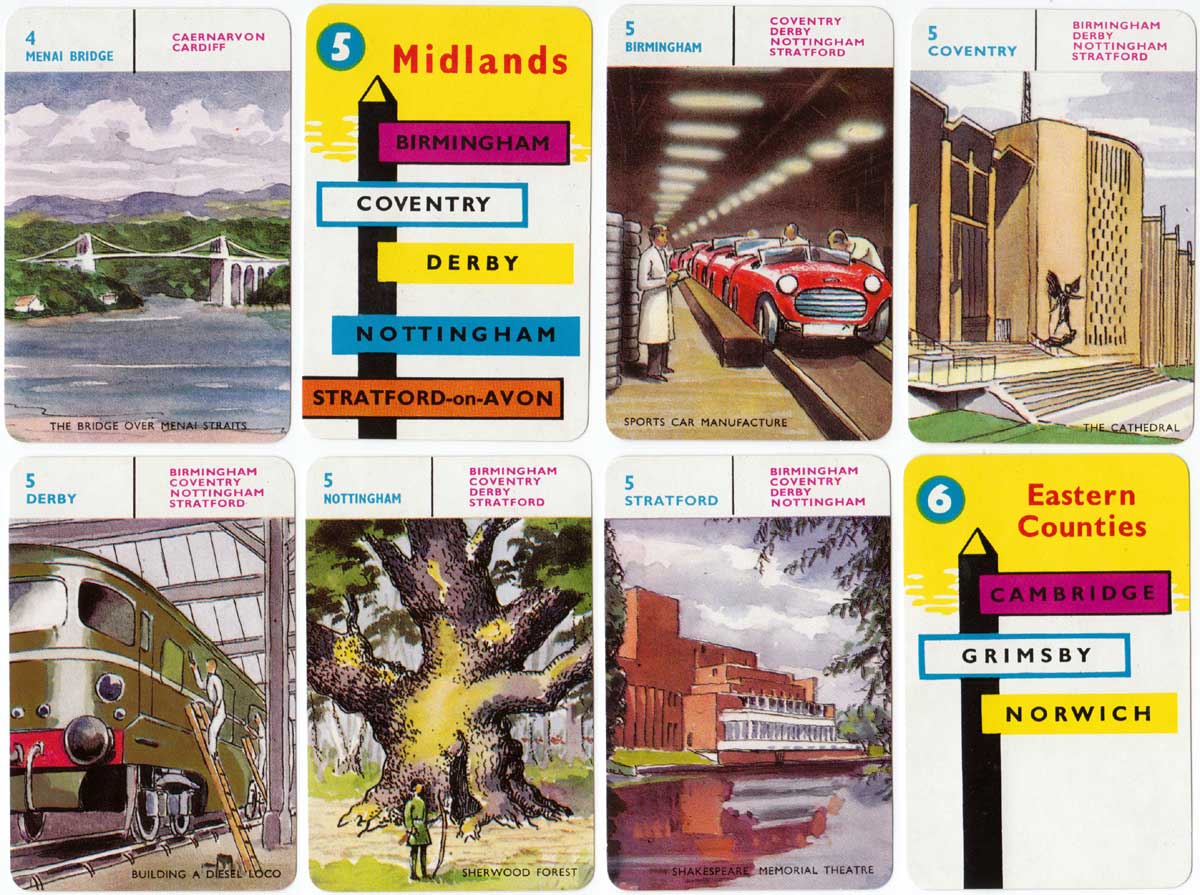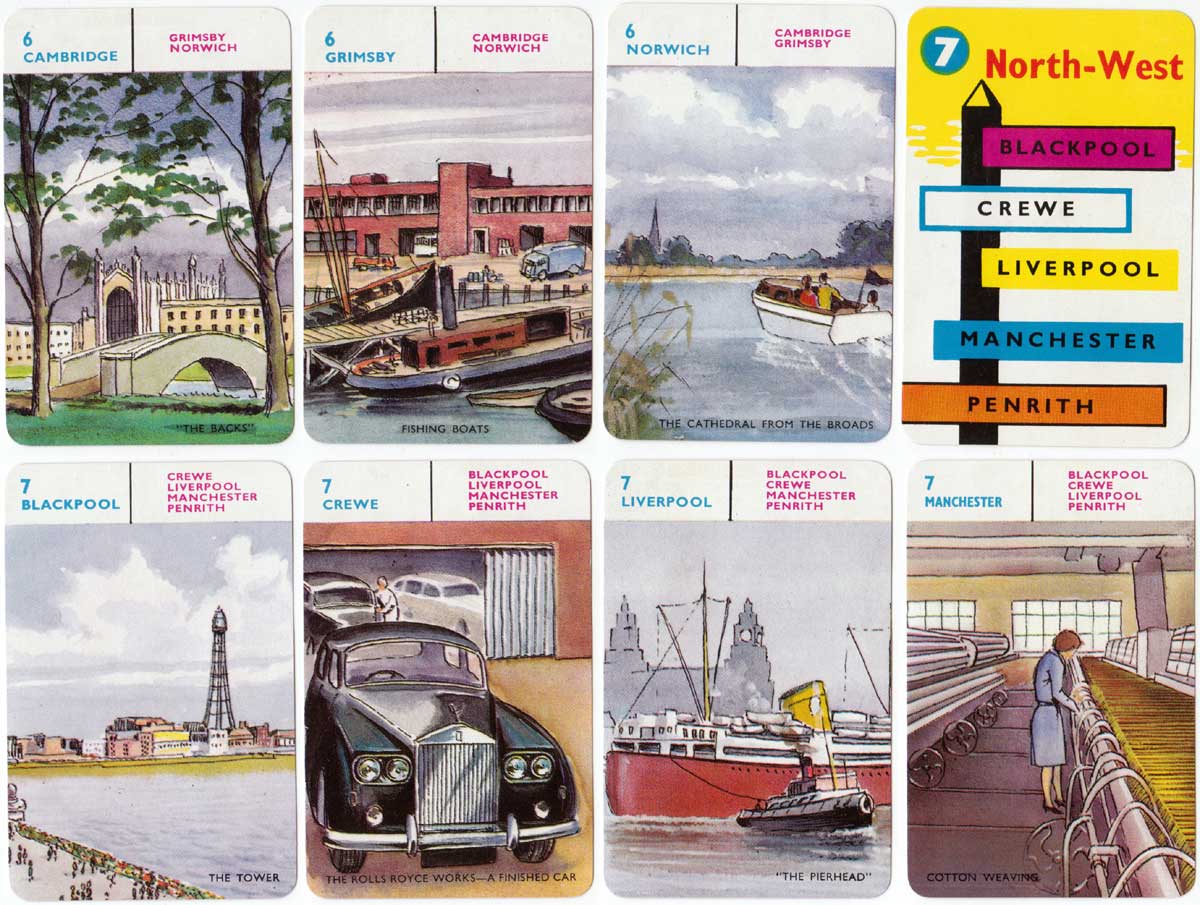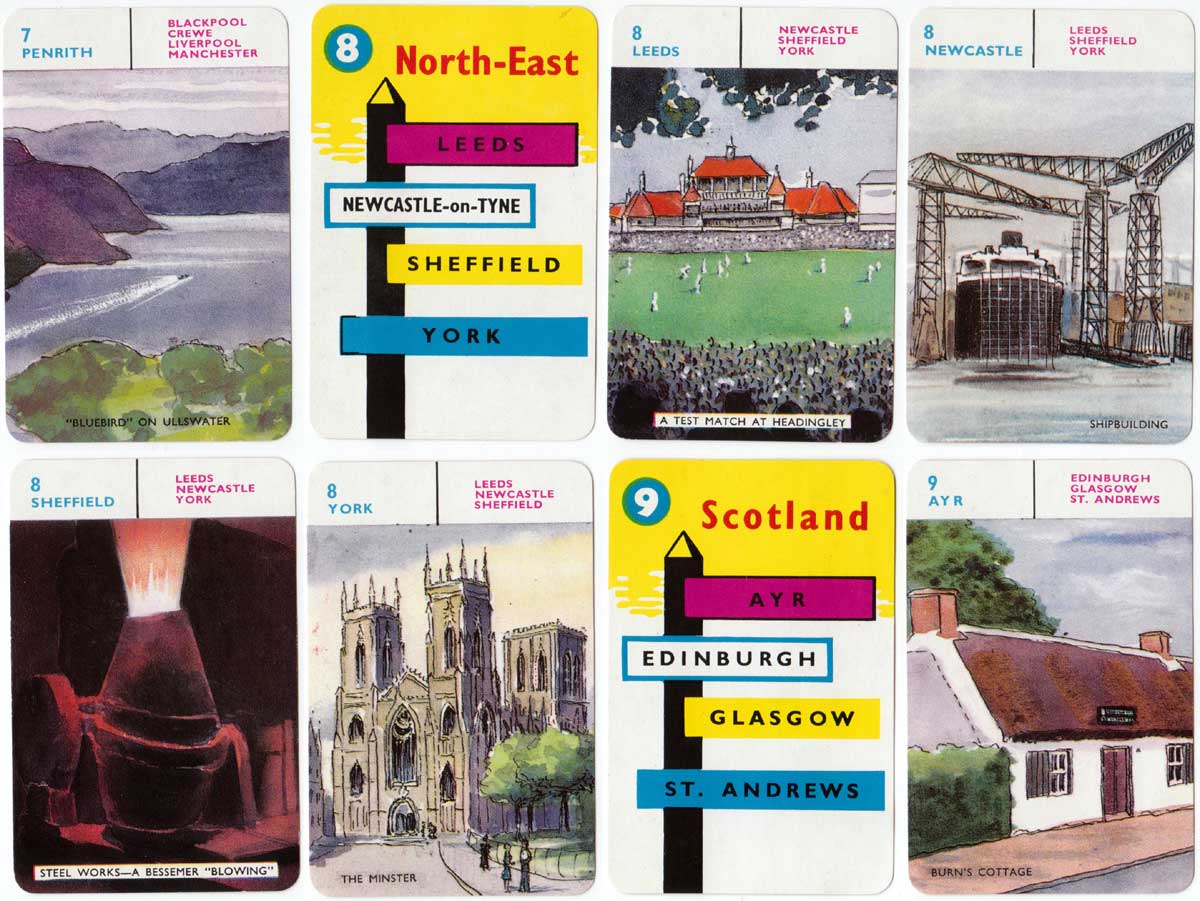 Pepys produced games from c.1938 until 1978. The more popular games continue to be published by Gibson Games.