Spell word game by Pepys Games, first edition published in 1958.
Each card bears two letters which are played in pairs to form words, which change when new cards are laid on top...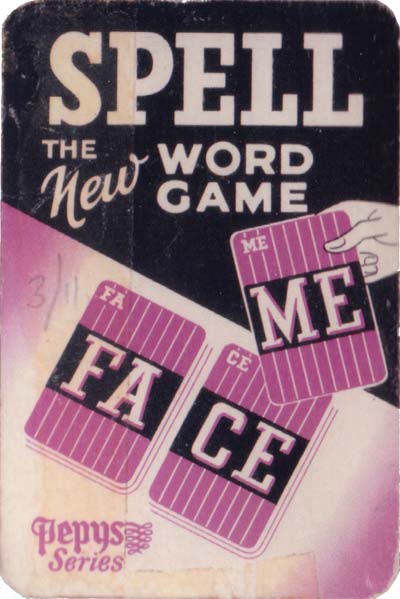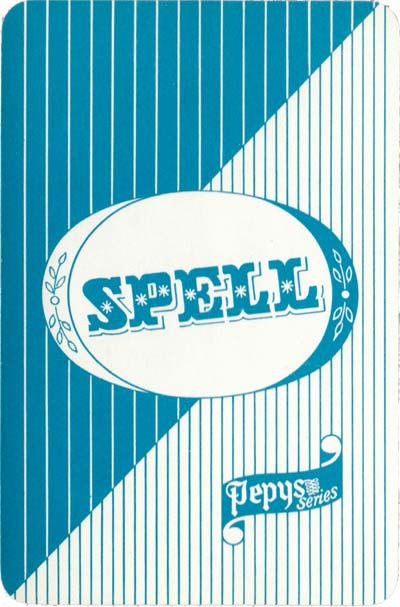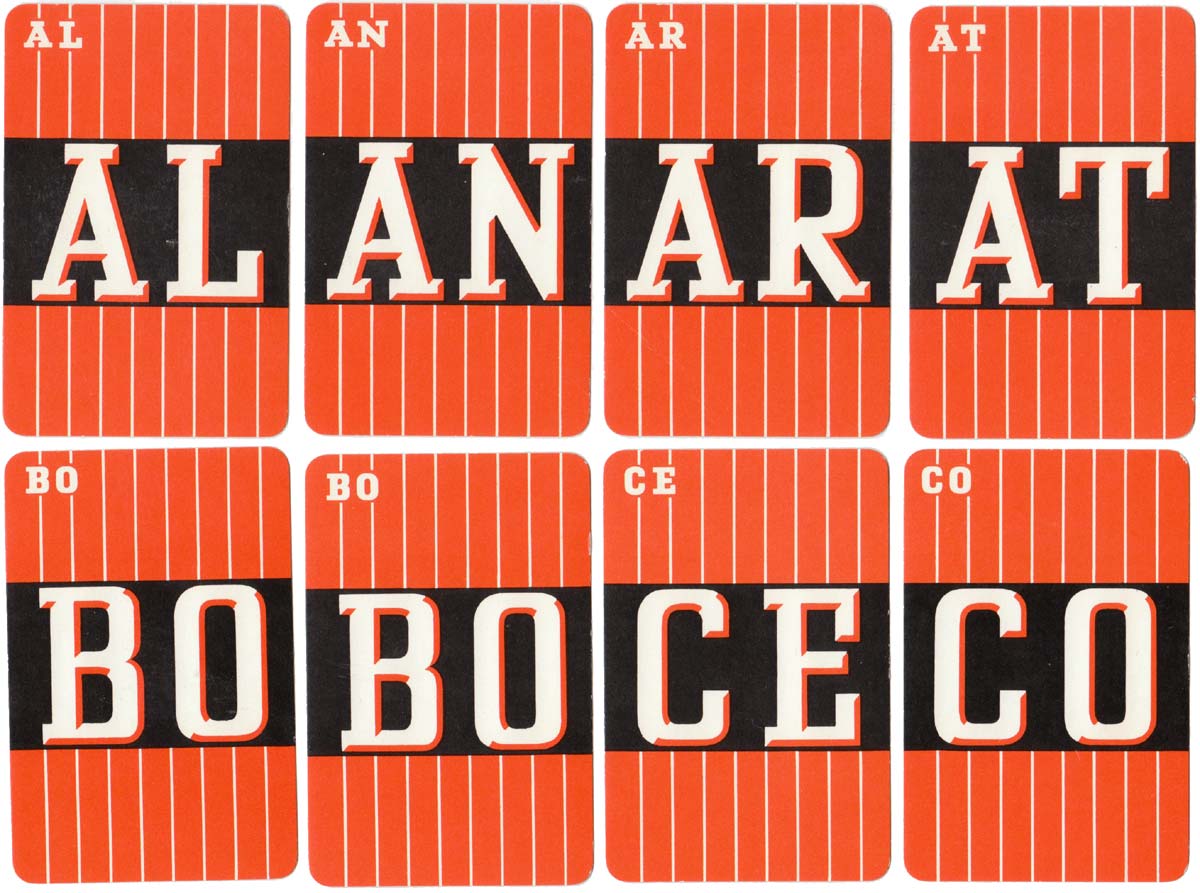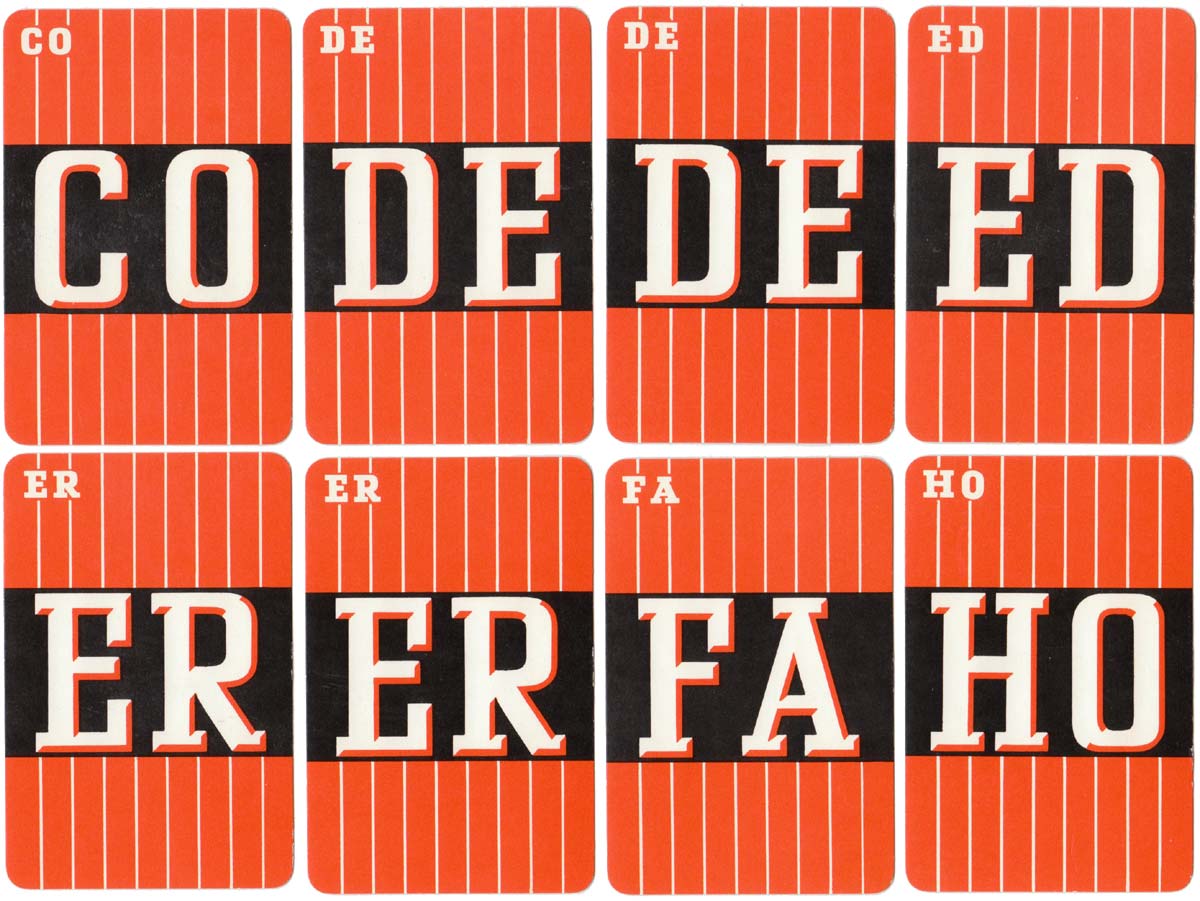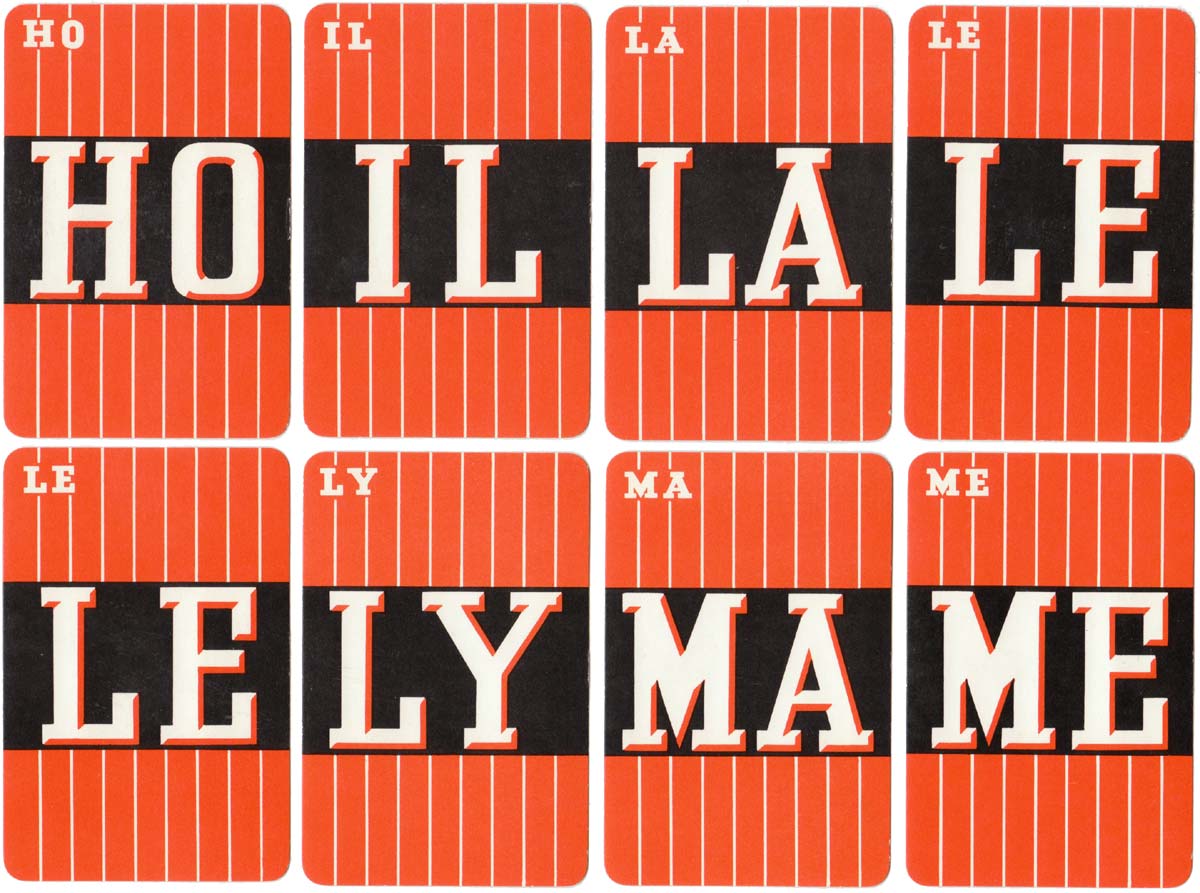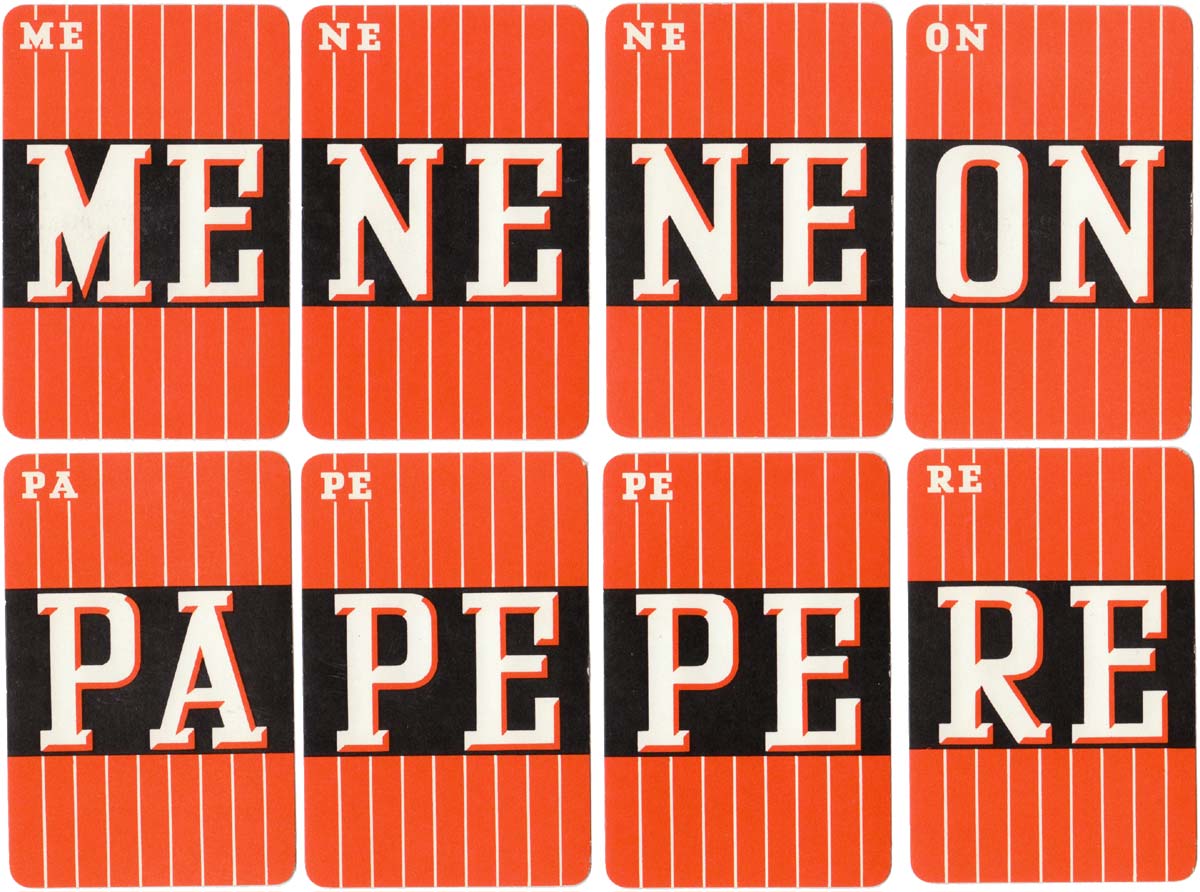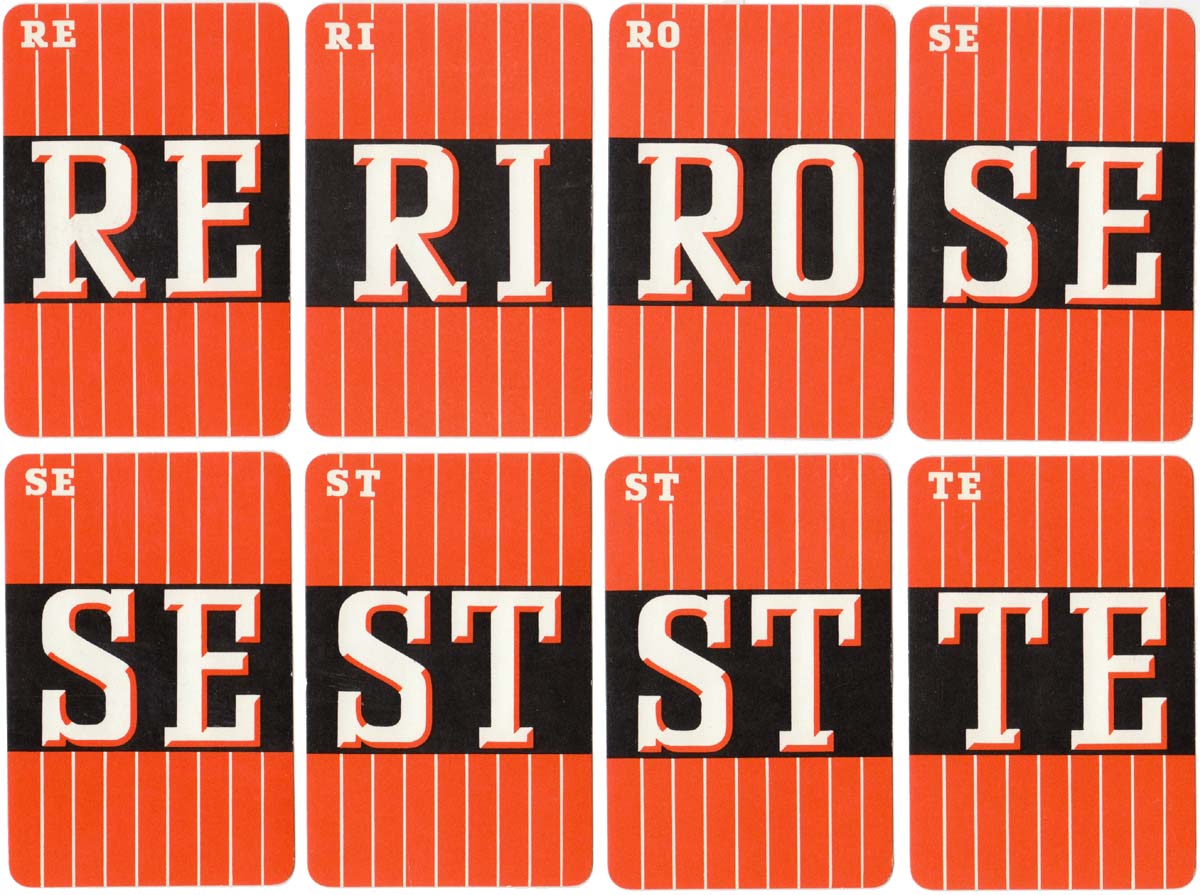 Third Edition
In 45 years of collecting Pepys I have never seen a second edition of Spell but the worst thing is I have no idea why I haven't. For a conclusion I say to myself maybe there was no second edition published!!