Promotional playing cards from Uruguay
A humorous and imaginative pack of playing cards designed by Hogue on behalf of Carrau & Cia's Sara mate infusion. Mate is a traditional tea served in the Rio de la Plata and it is also a national drink of Argentina, Uruguay and Paraguay. It is drank from special gourds and using special drinking straws which can be seen illustrated in the cards as suit symbols, etc.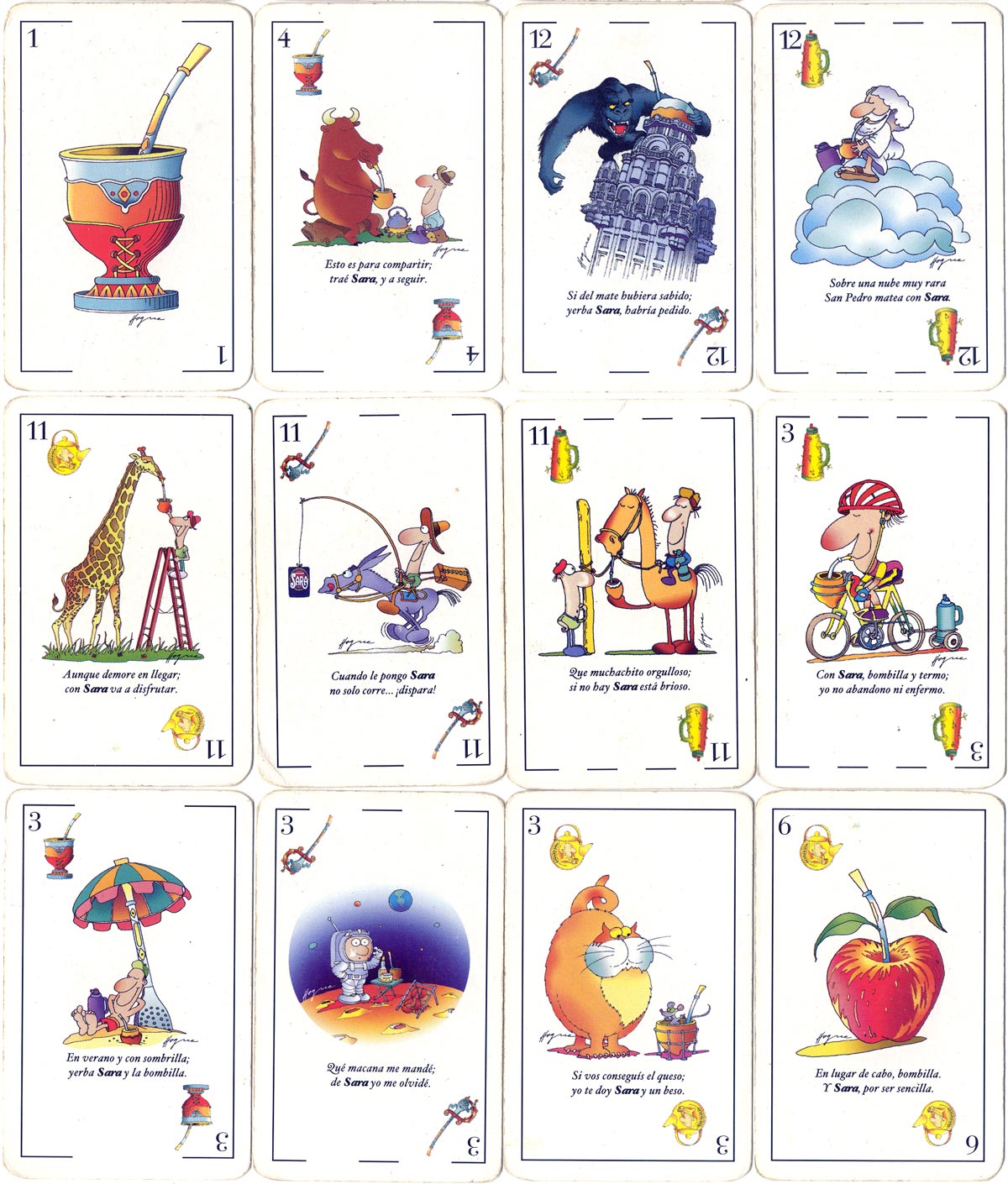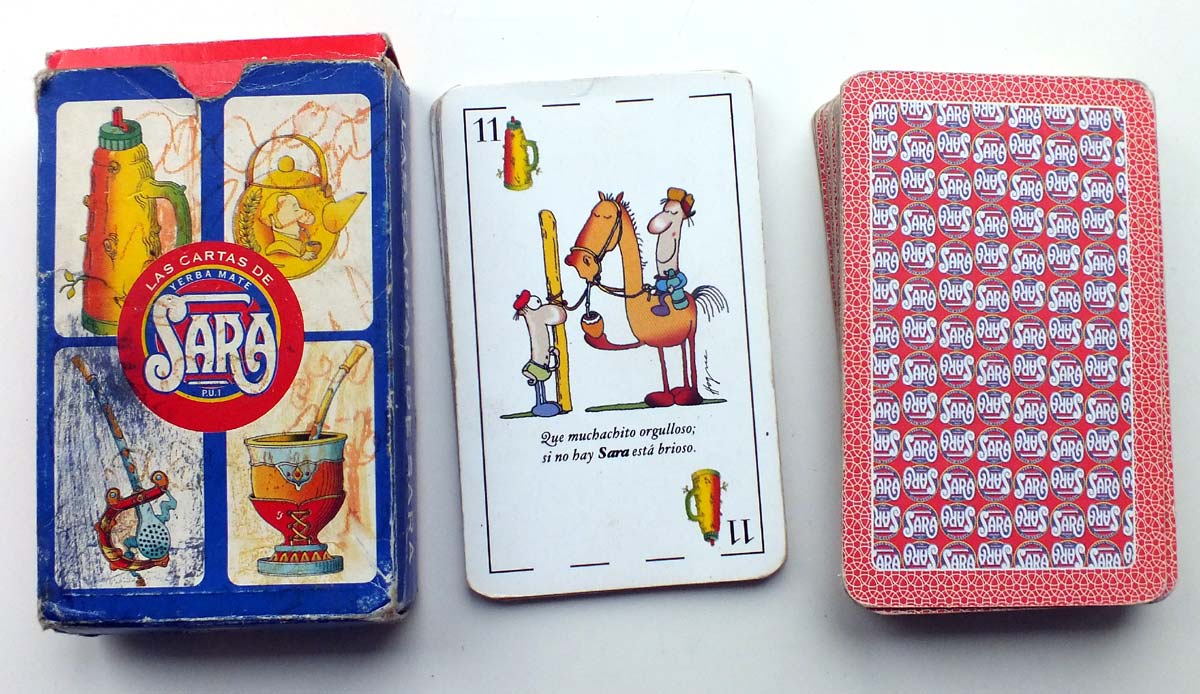 Member since February 01, 1996
View Articles
Curator and editor of the World of Playing Cards since 1996. He is a former committee member of the IPCS and was graphics editor of The Playing-Card journal for many years. He has lived at various times in Chile, England and Wales and is currently living in Extremadura, Spain. Simon's first limited edition pack of playing cards was a replica of a seventeenth century traditional English pack, which he produced from woodblocks and stencils.