Published February 29, 2016
Updated April 10, 2022
Ottakar's Happy Families
Ottakar's Happy Families designed by Chris Burke, 2000.
Ottakar's Happy Families cards were designed by illustrator and cartoonist Chris Burke in conjunction with a series of murals created for the bookshop in 2000. The cards formed part of an in-store promotion designed to boost sales of books as Christmas presents. Each card has a letter printed on the front which, when re-arranged, spell a seasonal book title. A prize of £5,000 was offered to the first correct entry in a competition►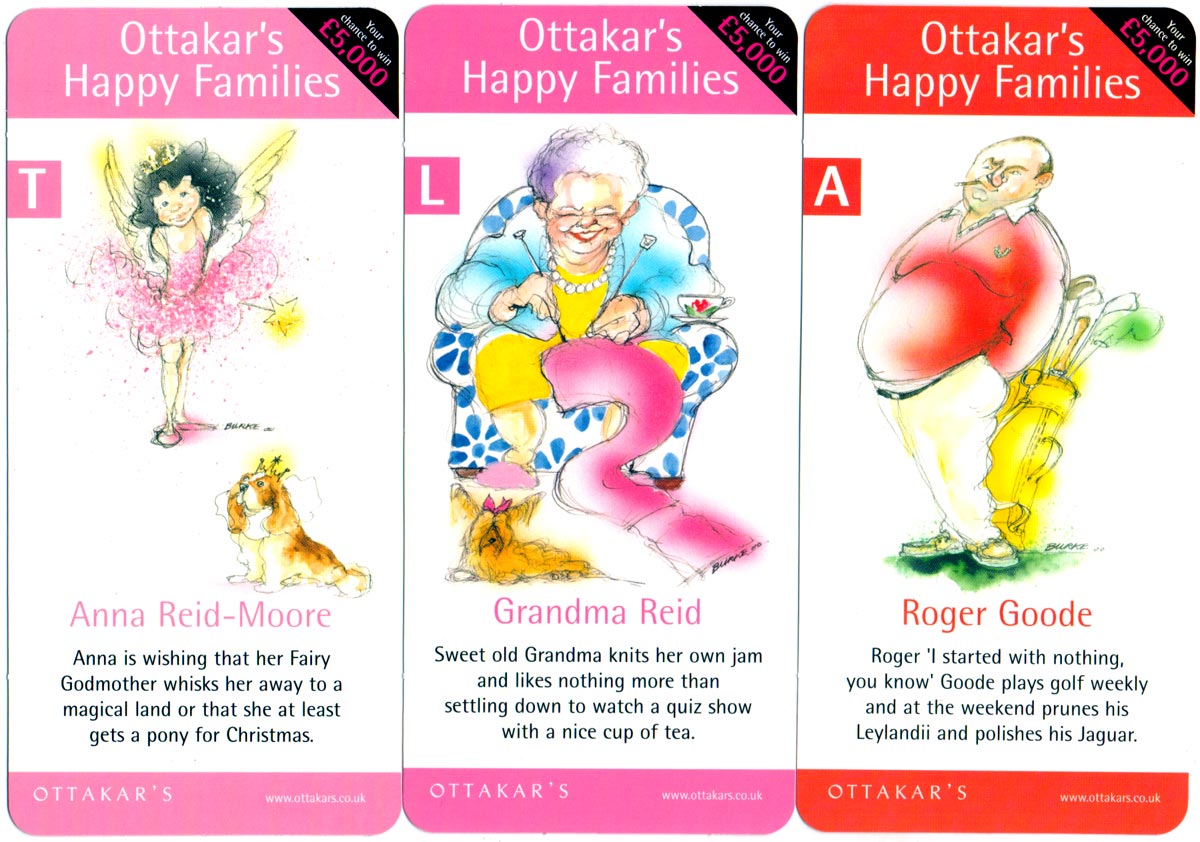 Member since February 01, 1996
View Articles
Curator and editor of the World of Playing Cards since 1996. He is a former committee member of the IPCS and was graphics editor of The Playing-Card journal for many years. He has lived at various times in Chile, England and Wales and is currently living in Extremadura, Spain. Simon's first limited edition pack of playing cards was a replica of a seventeenth century traditional English pack, which he produced from woodblocks and stencils.