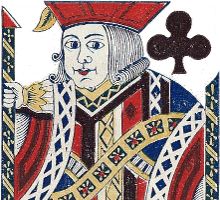 Lawrence & Cohen were successors to Lawrence, Cohen & Co.. During the relatively short period that Lawrence & Cohen decks were produced with the William Street address (c.1860-1873) both single and double-ended courts were manufactured. The court card designs closely resemble those of some British manufacturers, especially De la Rue, and a certain amount of copying went on between Belgian, English and American manufacturers. The company was merged into The New York Consolidated Card Company in 1871.
The Lawrence & Cohen illuminated deck was issued in 1863. It was a beautiful deck and a fine example of craftsmanship but it stood in stark contrast to the horror of the Battle of Gettysburg that was fought that year with the loss of American lives from both the North and the South totalling in the tens of thousands in just one day.


In the double-ended versions, although more convenient, many charming features of the designs are lost.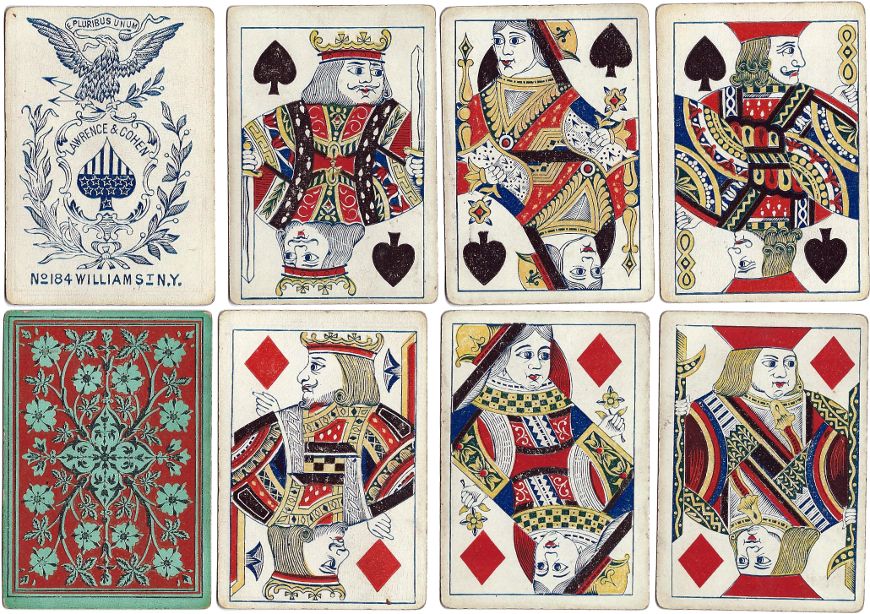 Lawrence & Cohen decided to hire Owen Jones, the English playing card designer who produced back designs for De La Rue (London), to design new backs. The De La Rue Ace of Spades was also adapted for use by Lawrence & Cohen, but the crown was soon to be replaced by an eagle.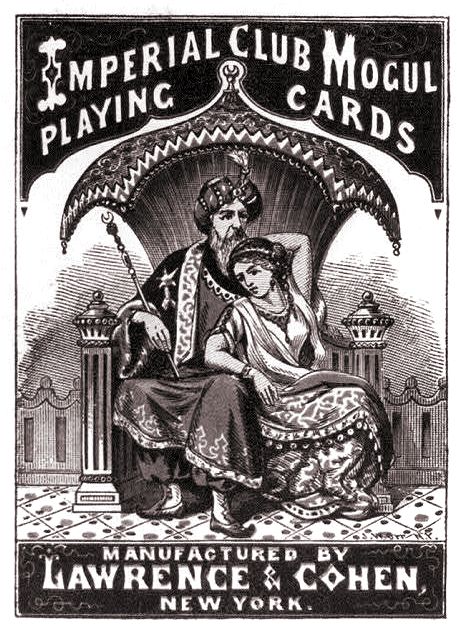 Lawrence & Cohen merged into The New York Consolidated Card Company in 1871.
---