Published January 03, 2016
•
Updated March 11, 2022
Stancraft "Split Deck"
Stancraft "Split Deck", 1979.
Stancraft Products "Split Deck", 1979. Each card is divided diagonally with different values at each end of 48 of the cards and the same value on the four twos. The idea is that many new games can be played when players can choose which zone (colour end) to play with. Earlier versions of the deck were published in 1935 and then again in 1950 by Brown & Bigelow / Stancraft called "Double Action" cards.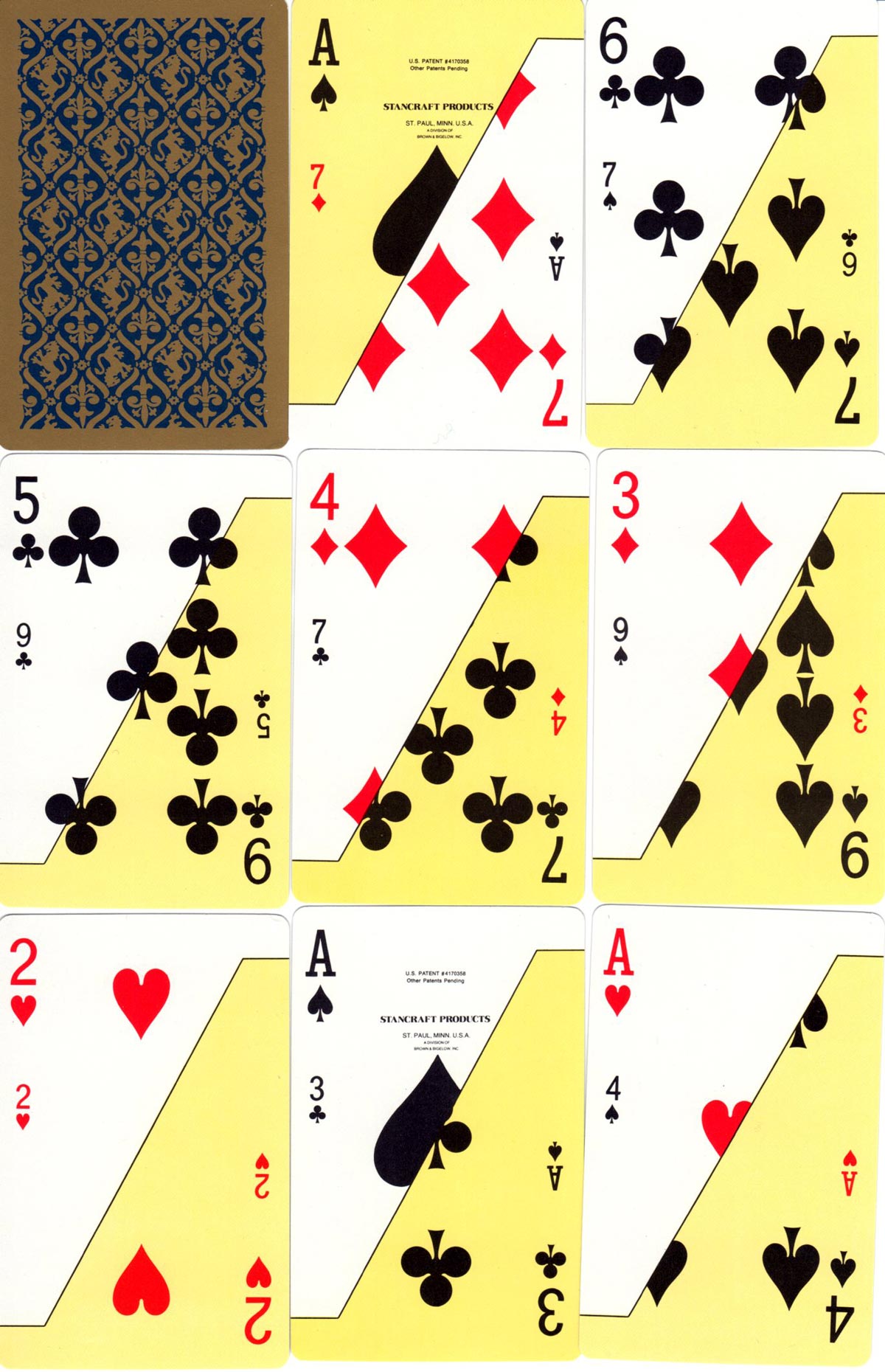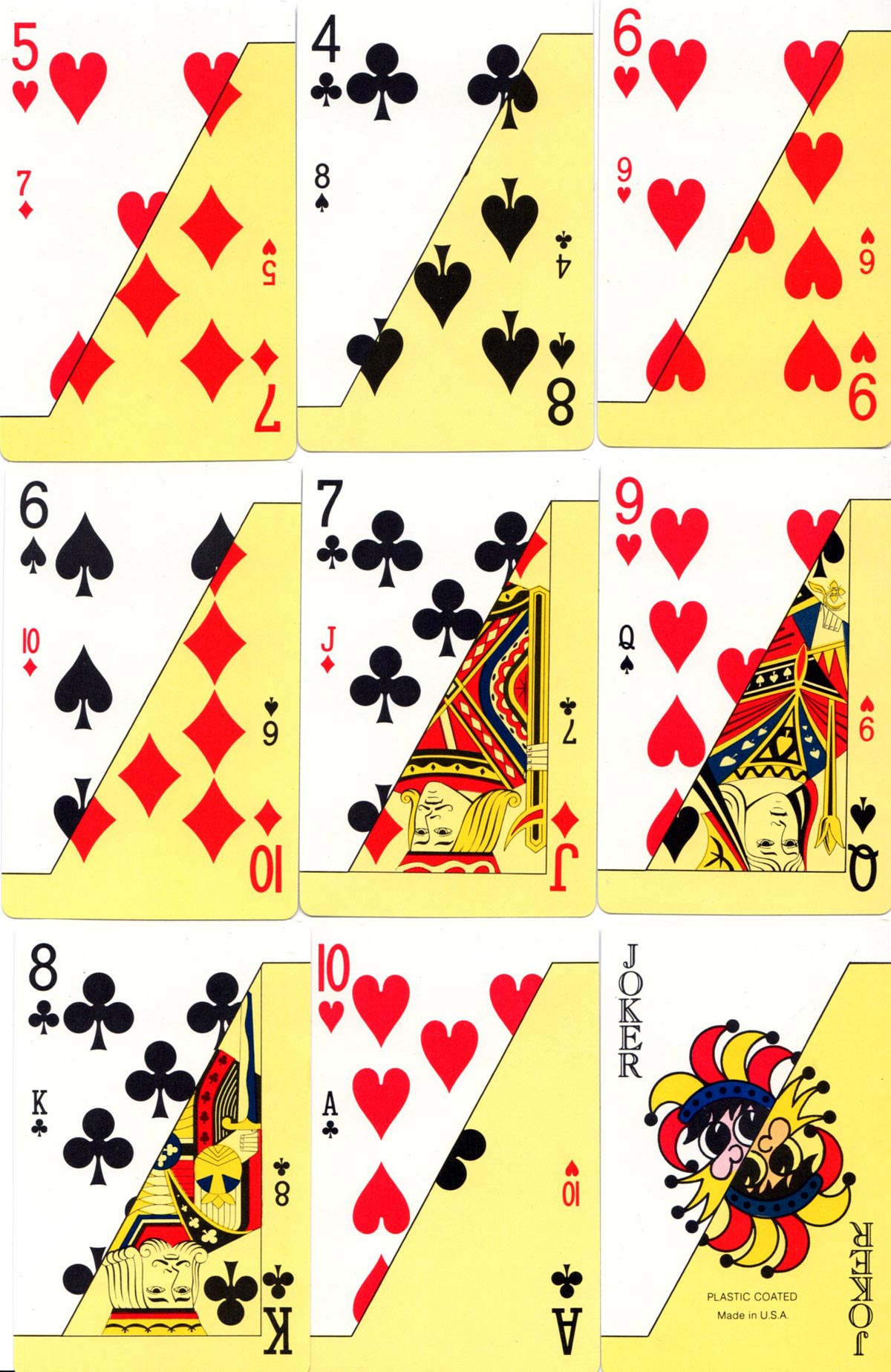 Member since February 01, 1996
Founder and editor of the World of Playing Cards since 1996. He is a former committee member of the IPCS and was graphics editor of The Playing-Card journal for many years. He has lived at various times in Chile, England and Wales and is currently living in Extremadura, Spain. Simon's first limited edition pack of playing cards was a replica of a seventeenth century traditional English pack, which he produced from woodblocks and stencils.