Published November 21, 2016
Updated June 01, 2022
Vistas de Lima
Souvenir of Peru playing cards made by Standard Playing Card Co., Chicago, c.1910
'Vistas de Lima' souvenir of Peru playing cards
Naipe 'Recuerdo del Centenario - Vistas de Lima' Souvenir of Peru playing cards made by Standard Playing Card Co., Chicago, c.1910, imported by Luis Sablich. Señor Sablich owned a little store in Callao where he used to sell imported chocolates, cigars, playing cards and other small European items; as well as fine Peruvian souvenirs of course. The deck contains 52 gold-edged cards + joker in slide box. The cards are of a high quality, with tinted photographs in oval frames on each card and legends in Spanish. The cards depict Lima as a city full of colonial government buildings, statues of heroes, cathedrals, theatres, bullfighting rings and dockyards. Interestingly, the five of hearts (second row) shows the Caja de Depositos y Consignaciones, Lima, which is the building where the Estanco de Naipes administered the tax on Peruvian playing cards.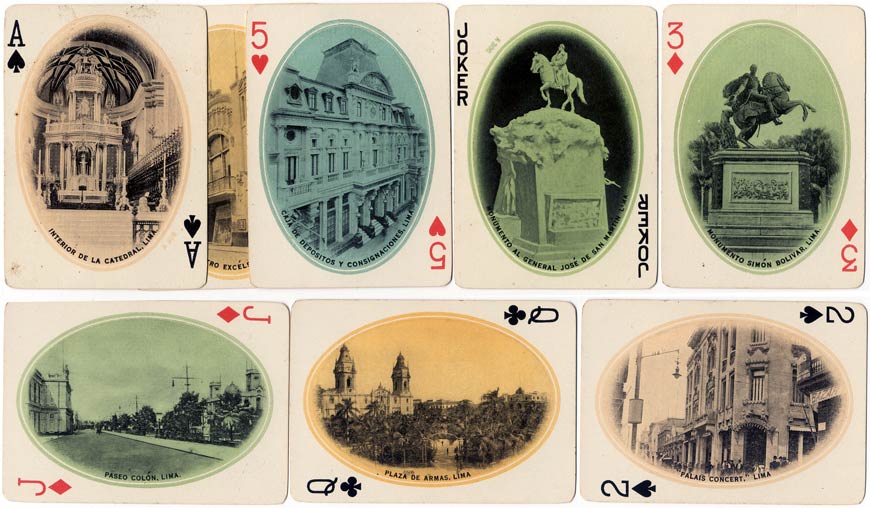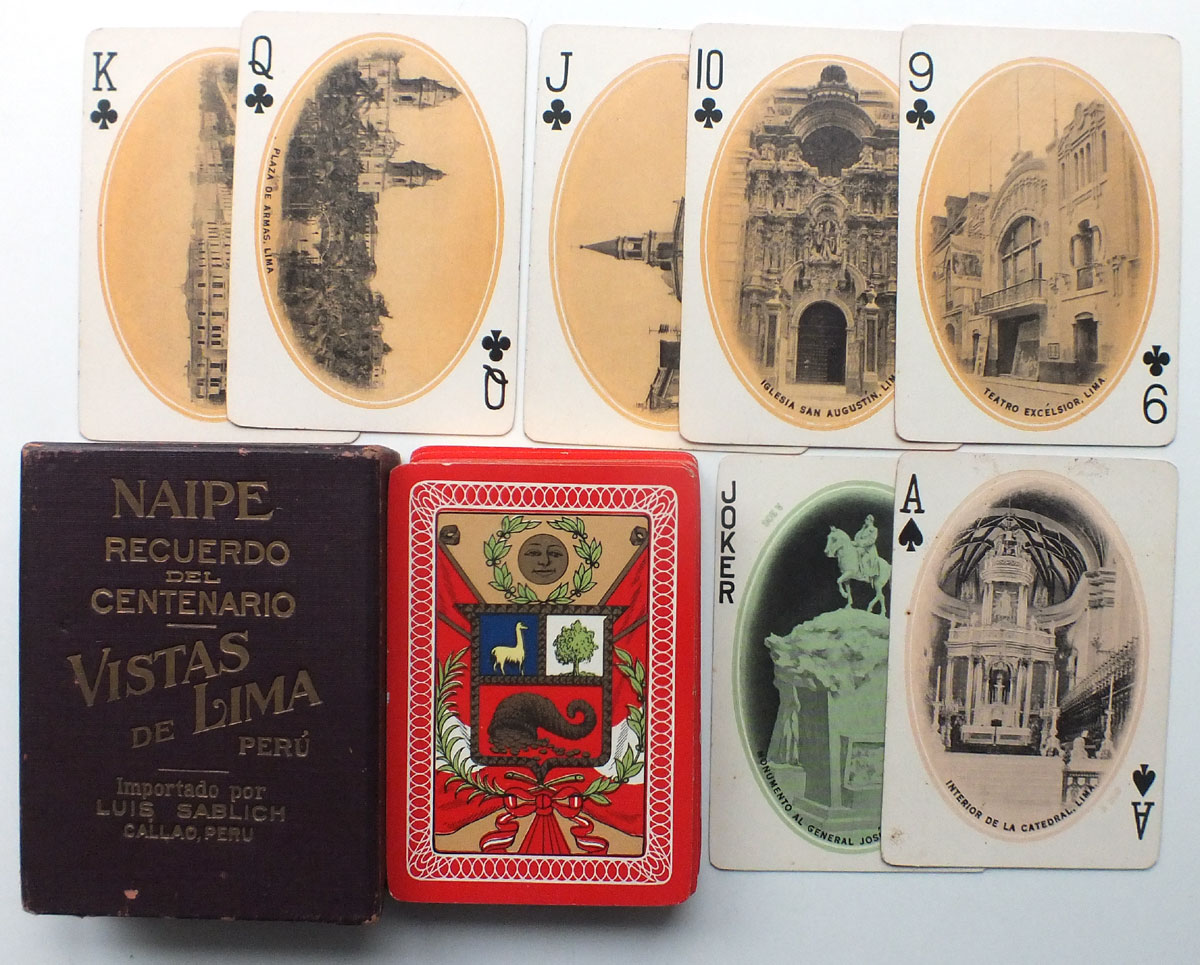 See also: Vistas del Perú, c.1920s.
Member since February 01, 1996
View Articles
Curator and editor of the World of Playing Cards since 1996. He is a former committee member of the IPCS and was graphics editor of The Playing-Card journal for many years. He has lived at various times in Chile, England and Wales and is currently living in Extremadura, Spain. Simon's first limited edition pack of playing cards was a replica of a seventeenth century traditional English pack, which he produced from woodblocks and stencils.