Published November 12, 2010
Updated May 02, 2022
Copa de Oro 1980
Naipes "Copa de Oro 1980" manufactured by Compañía General de Fósforos Montevideana, 1980.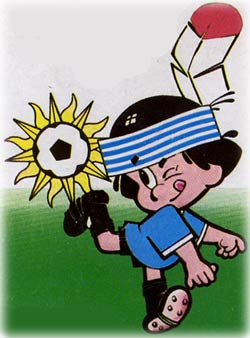 Naipes Opacos "Copa de Oro 1980"

The 1980 Mundialito ("little World Cup"), or Copa de Oro de Campeones Mundiales ("World Champions' Gold Cup"), was an international football tournament held in Montevideo from December 30, 1980 to January 10, 1981, in commemoration of the 50th anniversary of the first World Cup tournament, which had been celebrated in 1930 at the same venue. [Source: Wikipedia]
The mascot (right), which appears on the box and the backs of the cards, depicts a Charrúa indian, an indigenous people of Southern South America who became extinct following European conquest and colonisation. Uruguayans refer to themselves as "charrúas" when in the context of a competition or battle against a foreign contingent. See also: Las Cartas de Tacuabé►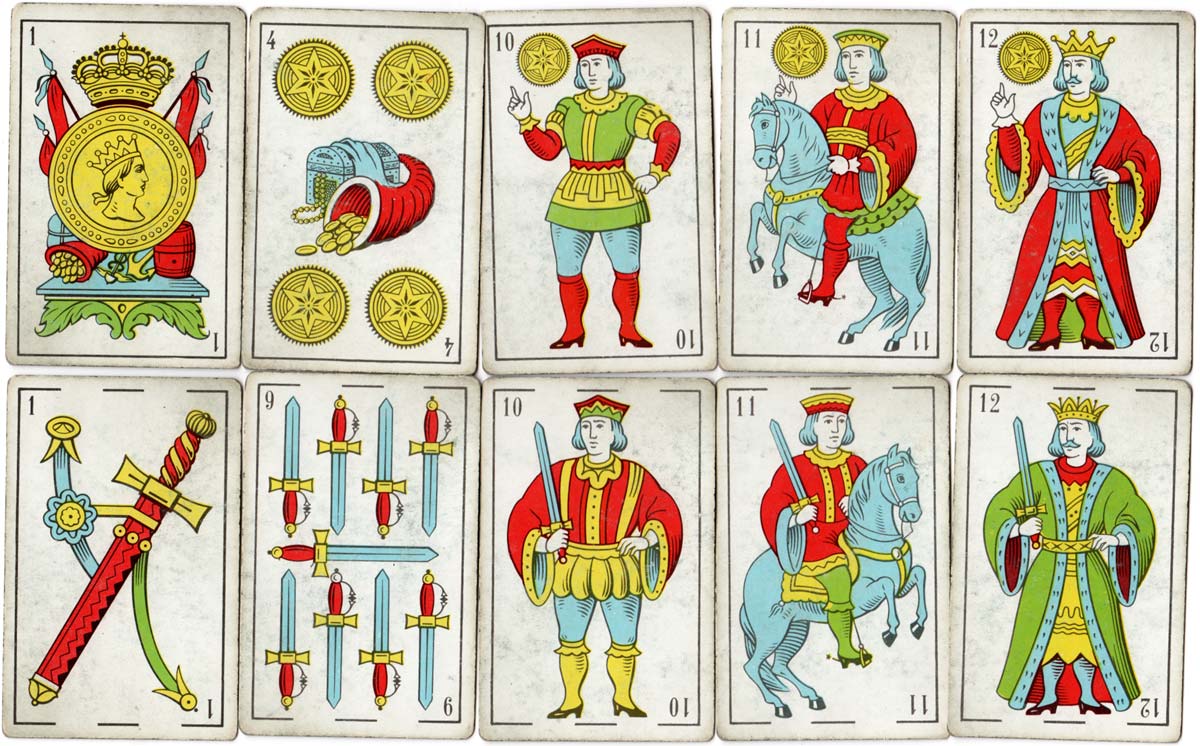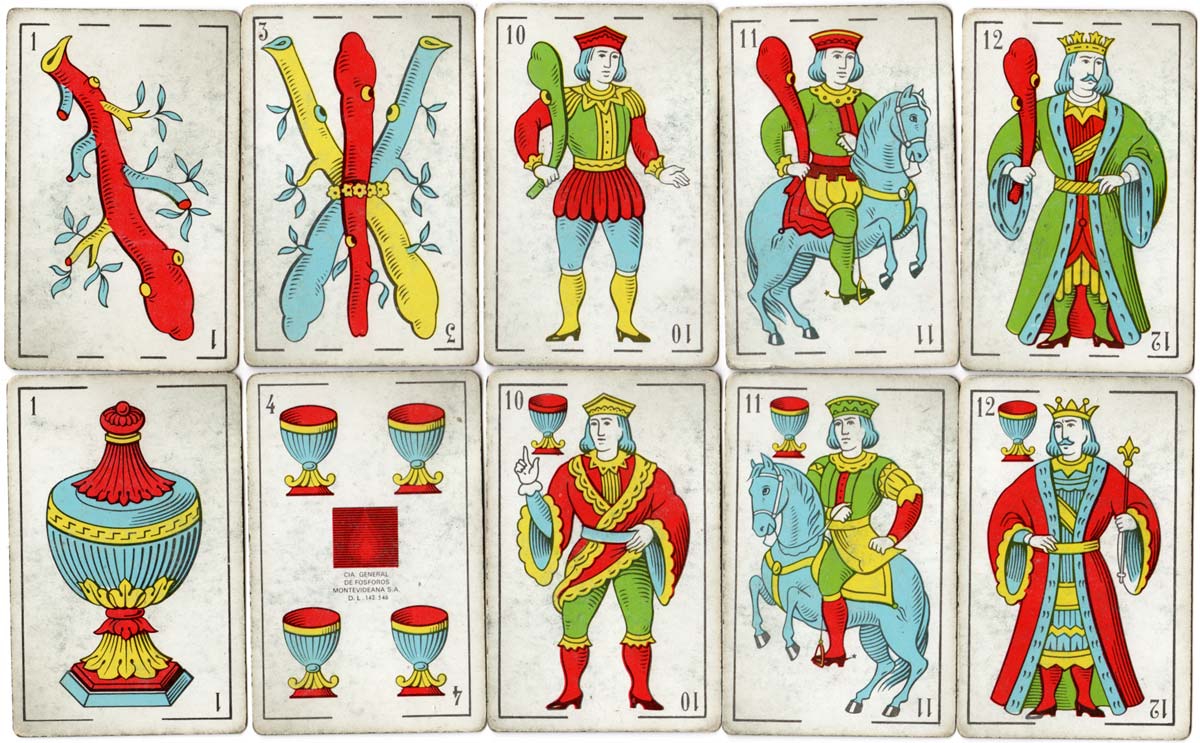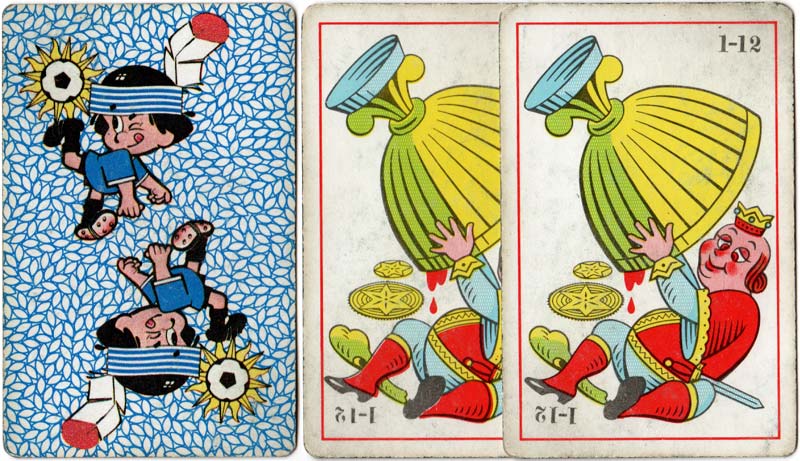 Member since February 01, 1996
View Articles
Curator and editor of the World of Playing Cards since 1996. He is a former committee member of the IPCS and was graphics editor of The Playing-Card journal for many years. He has lived at various times in Chile, England and Wales and is currently living in Extremadura, Spain. Simon's first limited edition pack of playing cards was a replica of a seventeenth century traditional English pack, which he produced from woodblocks and stencils.