Published November 29, 2015
Updated April 01, 2022
Nationaal Speelkaart Nº 165
Wüst: Nationaal Speelkaart Nº 165 issued for the Dutch market
This special deck was first issued by C. L. Wüst for the Dutch market in 1890 to celebrate Queen Wilhelmina's ascension to the throne (only 10 years old). It was published again in 1898 when she was crowned queen of the Netherlands. The first has a box showing a picture of the child Wilhelmina and the second a picture of her as a young woman (click here to view image). Both these editions have a queen of spades showing a Javan woman, and a queen of hearts representing the Netherlands (the Dutch Virgin). The 3rd edition, shown here, is from c.1905 and contains different queens of spades and hearts, both in regional costume. The Aces display views of Dutch cities (or colonies). The Kings depict Dutch rulers, the Jacks are soldiers and the Queens show traditional costumes.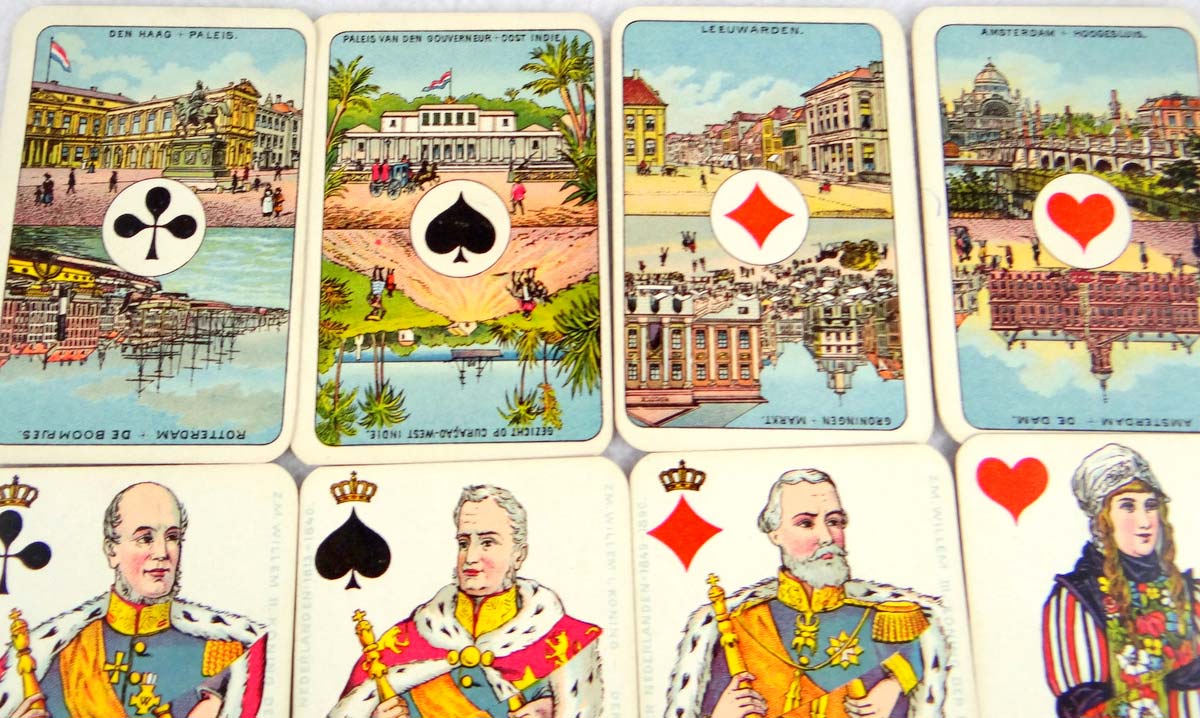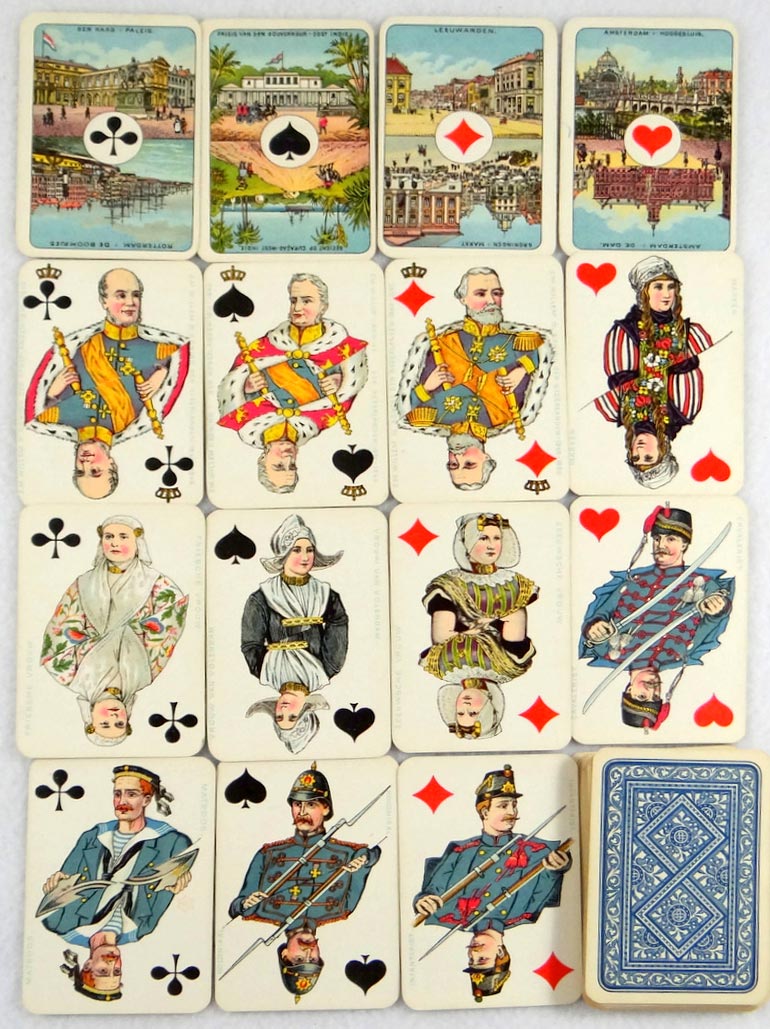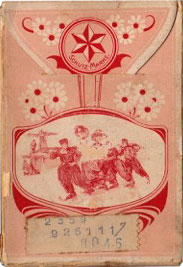 Member since February 01, 1996
View Articles
Curator and editor of the World of Playing Cards since 1996. He is a former committee member of the IPCS and was graphics editor of The Playing-Card journal for many years. He has lived at various times in Chile, England and Wales and is currently living in Extremadura, Spain. Simon's first limited edition pack of playing cards was a replica of a seventeenth century traditional English pack, which he produced from woodblocks and stencils.