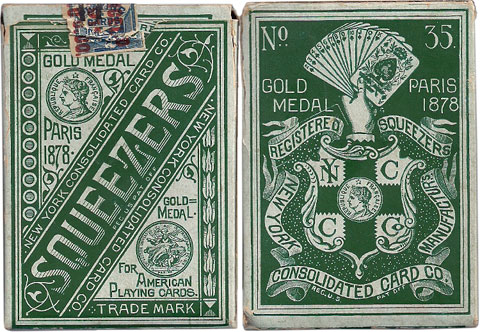 New York Consolidated Card Co: "Squeezers No.35"
By 1877 the New York Consolidated Card Co's "Squeezers" were a great success on account of little indices in the corners which enabled the cards to be held in a fan, or 'squeezed'. The only competition came from the Andrew Dougherty Co., who were making their own patented 'Triplicates' with miniature cards in the corners instead of numbers, and then 'Indicators' with index numbers, which could also be 'squeezed.' A tacit understanding between the two about sales territory was established, so that the one company would not have to compete with the other. In this way by the late 1870s indices came into common use on English and American cards.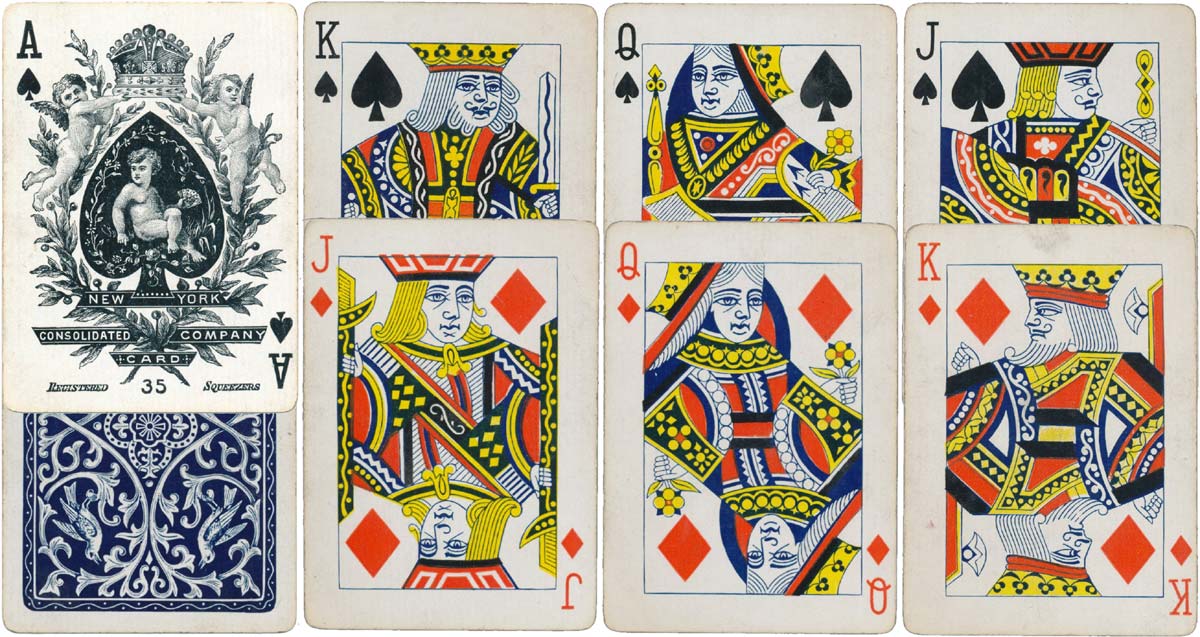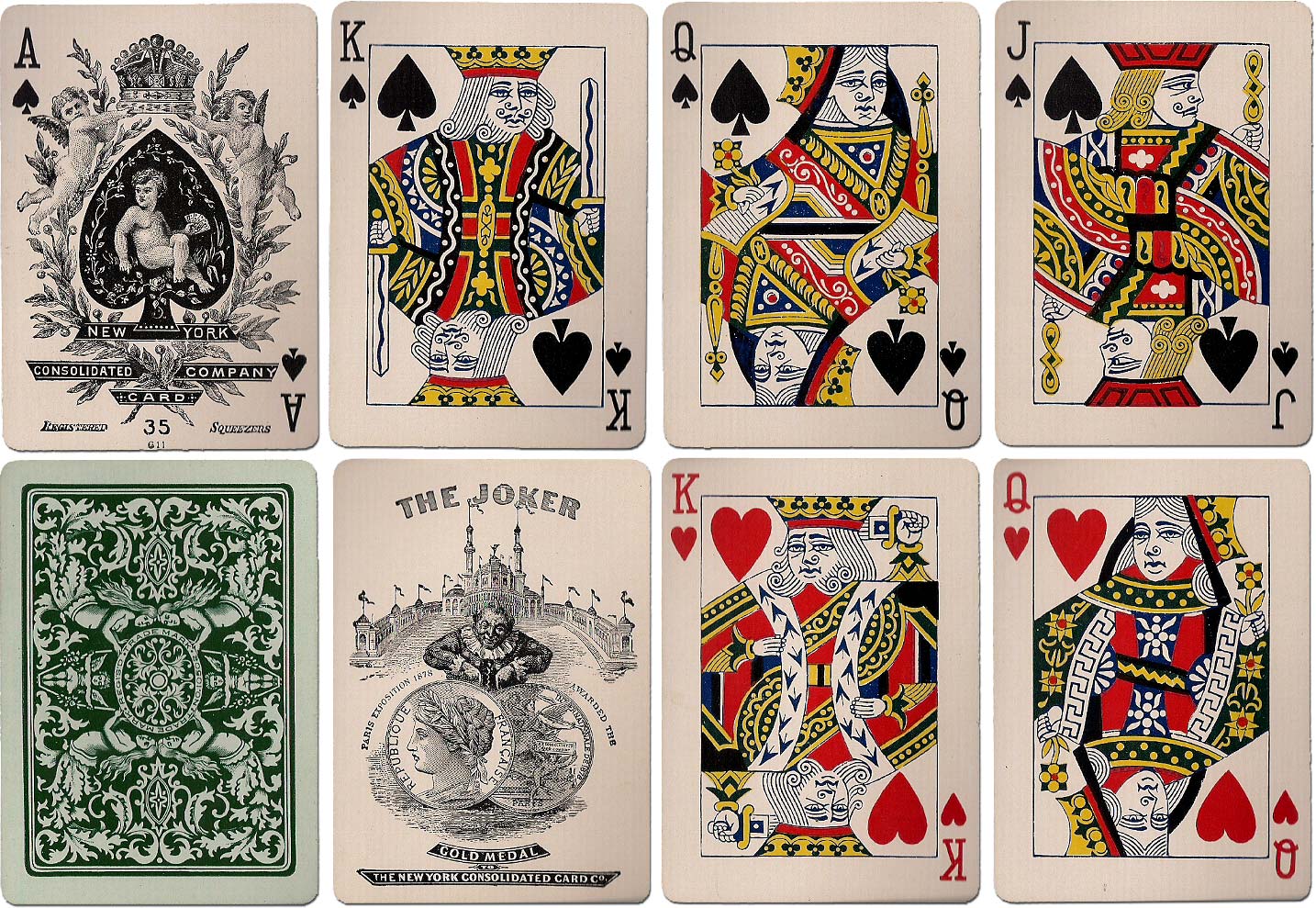 In an historic pact the two manufacturers (Dougherty & NYCCC) divided the country between themselves as a means of eliminating outside competition. To honour this agreement, NYCCC issued a 'Squeezer' deck with a back design showing two dogs, Squeezer and Trip, chained to their respective kennels with a caption "There is a tie that binds us to our Homes". Note the differences in the Ace of Spades and Joker and the re-drawn courts.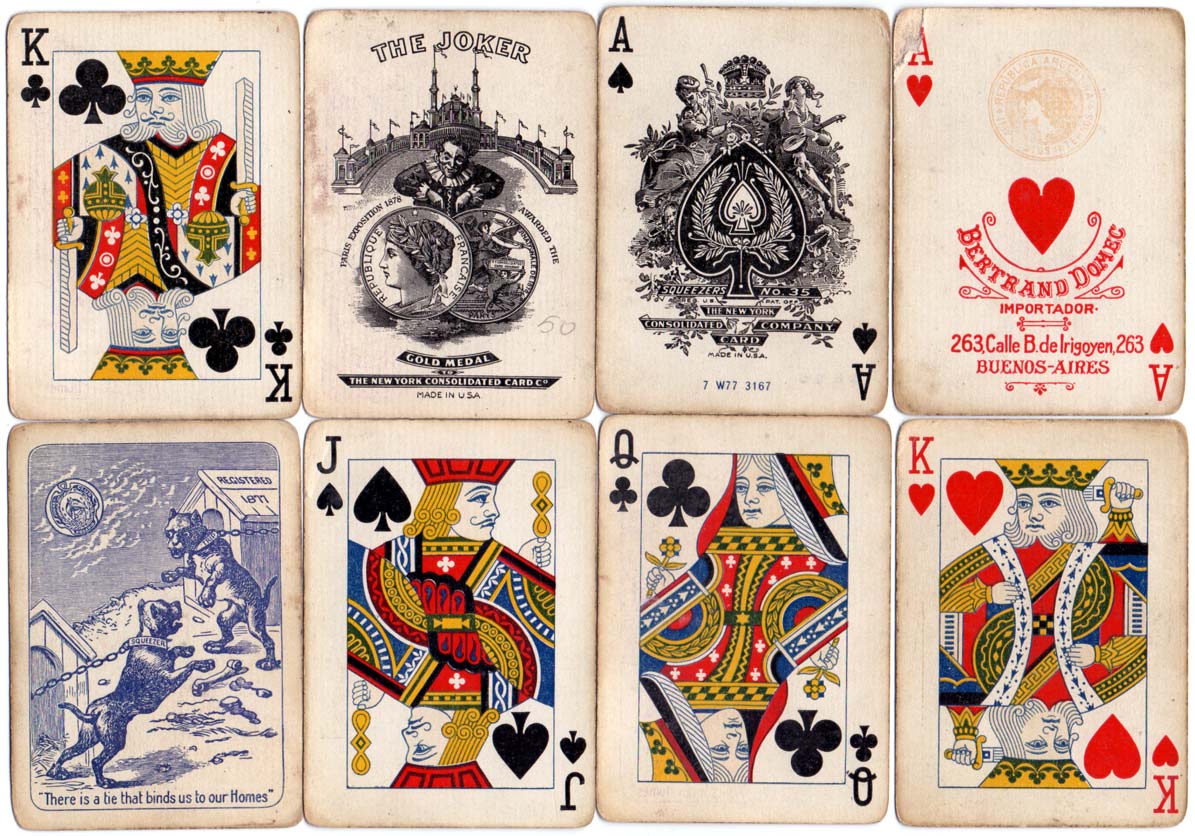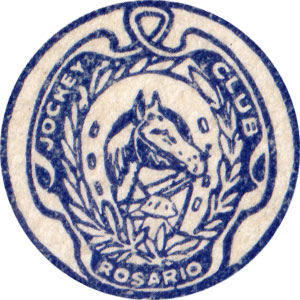 ---
In 1930 the New York Consolidated Card Co. and the Andrew Dougherty Co. merged into Consolidated-Dougherty Card Co. Inc., with headquarters in New York. This company was dissolved in 1962 and was absorbed as a division of the United States Playing Card Co. of Cincinnati. The original Squeezer and Trip back design continued to be issued from time to time until at least 1977 (100th anniversary) with various Aces of Spades and Joker designs.
Tally-Ho Jokers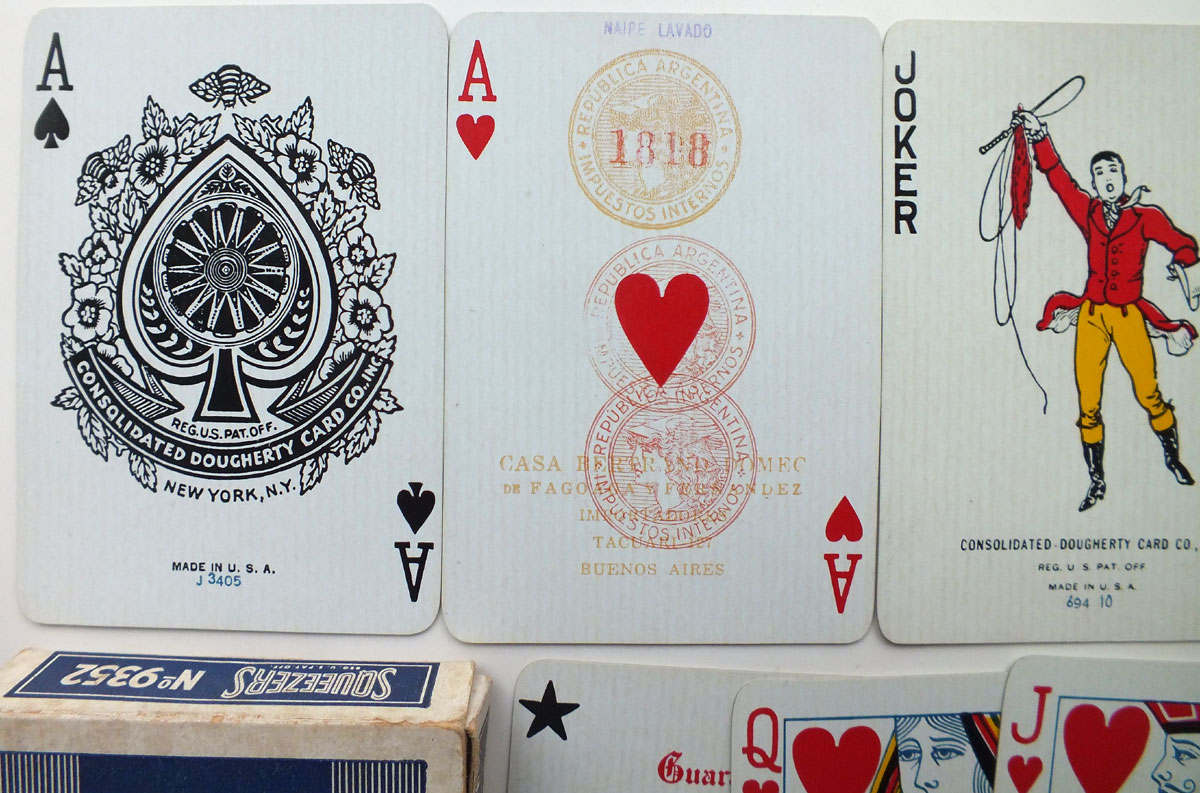 Member since February 01, 1996
View Articles
Curator and editor of the World of Playing Cards since 1996. He is a former committee member of the IPCS and was graphics editor of The Playing-Card journal for many years. He has lived at various times in Chile, England and Wales and is currently living in Extremadura, Spain. Simon's first limited edition pack of playing cards was a replica of a seventeenth century traditional English pack, which he produced from woodblocks and stencils.