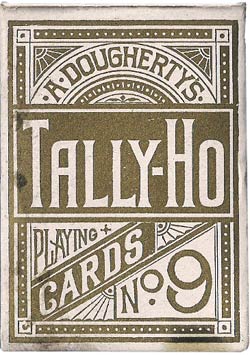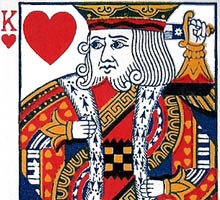 "Tally-Ho No.9"
This famous brand was introduced in 1885 and is still available today. The earliest Ace of Spades had the Centre Street address and the Jolly Joker was used until the "Tally-Ho" Joker was introduced in the early 1900s. The brand has seen only minor variations over the years.
The phrase "tally-ho" is a largely British phrase, used in foxhunting, shouted when a rider or follower sees the fox. Indeed, later editions of this brand contain a fox hunting Joker.
The box is gold toned. That is because the cards are gold edged, very rare for this brand.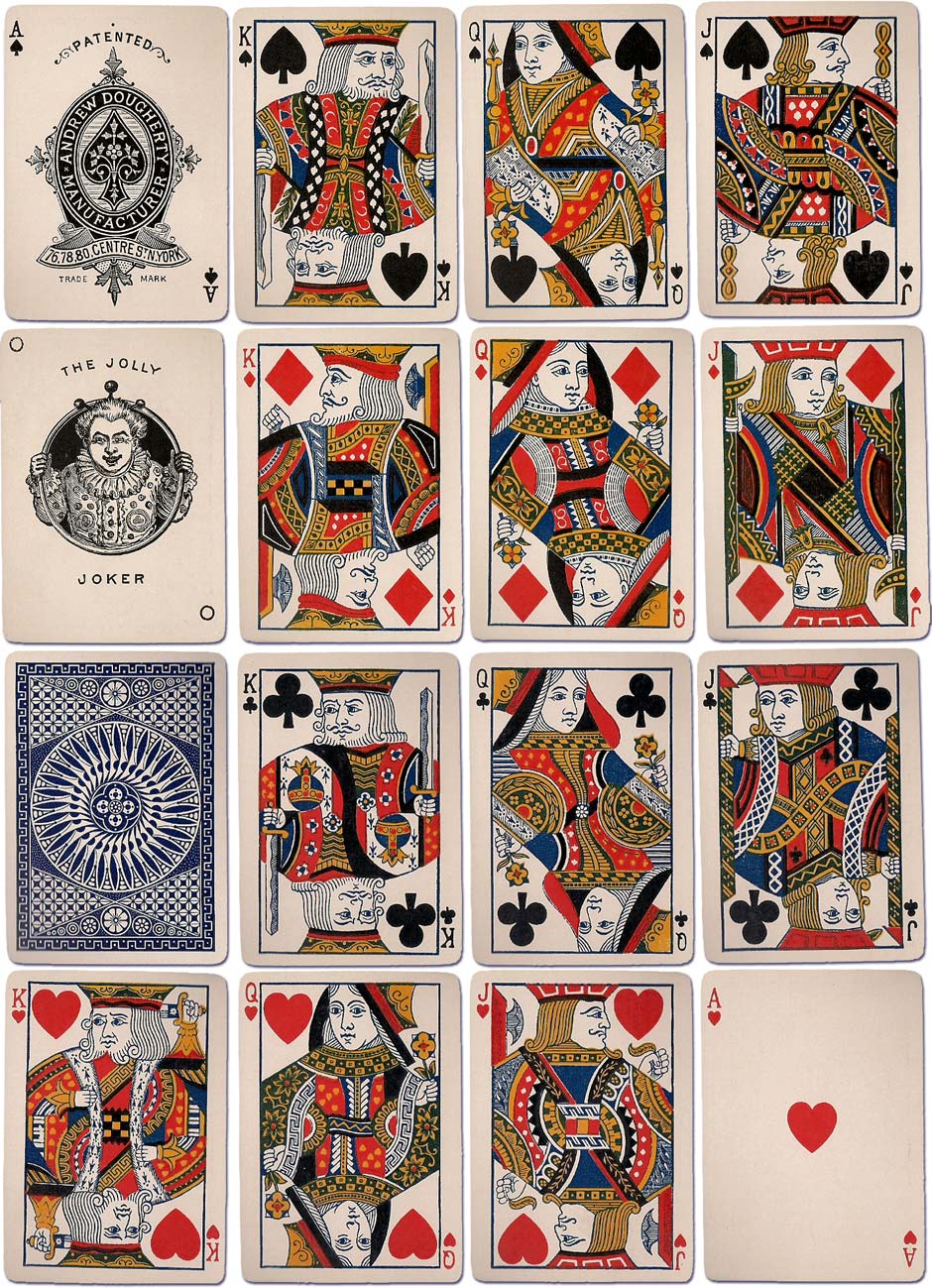 ---