Published March 19, 2014
Updated March 19, 2014
Cartomancia Astrología Quirologia Tests
A set of rather unusual and non-standard cartomancy cards from Argentina with religious connotations and imaginative artwork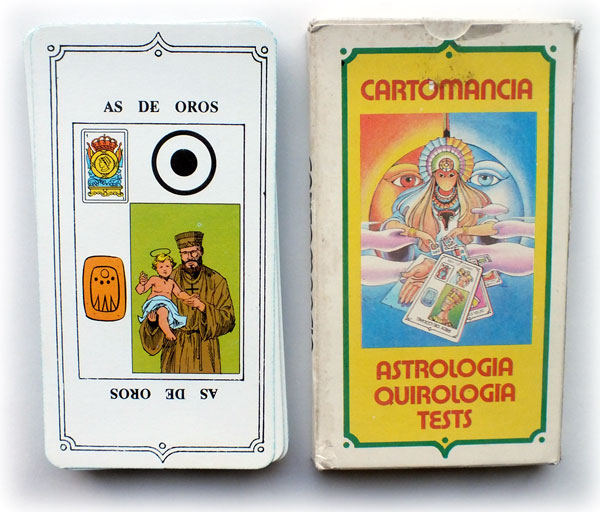 'Cartomancia • Astrología • Quirologia • Tests' Fortune-Telling Cards
A curious set of rather unusual and non-standard cartomancy cards from Argentina with religious connotations and imaginative artwork including miniature playing cards, astrological and other occult symbols. Some of the imagery is a bit basic. Cards need to have the right feel and these may be suitable for some, although no interpretations are given. The title of the deck and printing on the box (see below) suggest that as well as reading the cards, they can be used to draw up a detailed astrological birth chart and read the lines on the hands to see the character and destiny, see into the soul of the enquirer and the seven capital sins...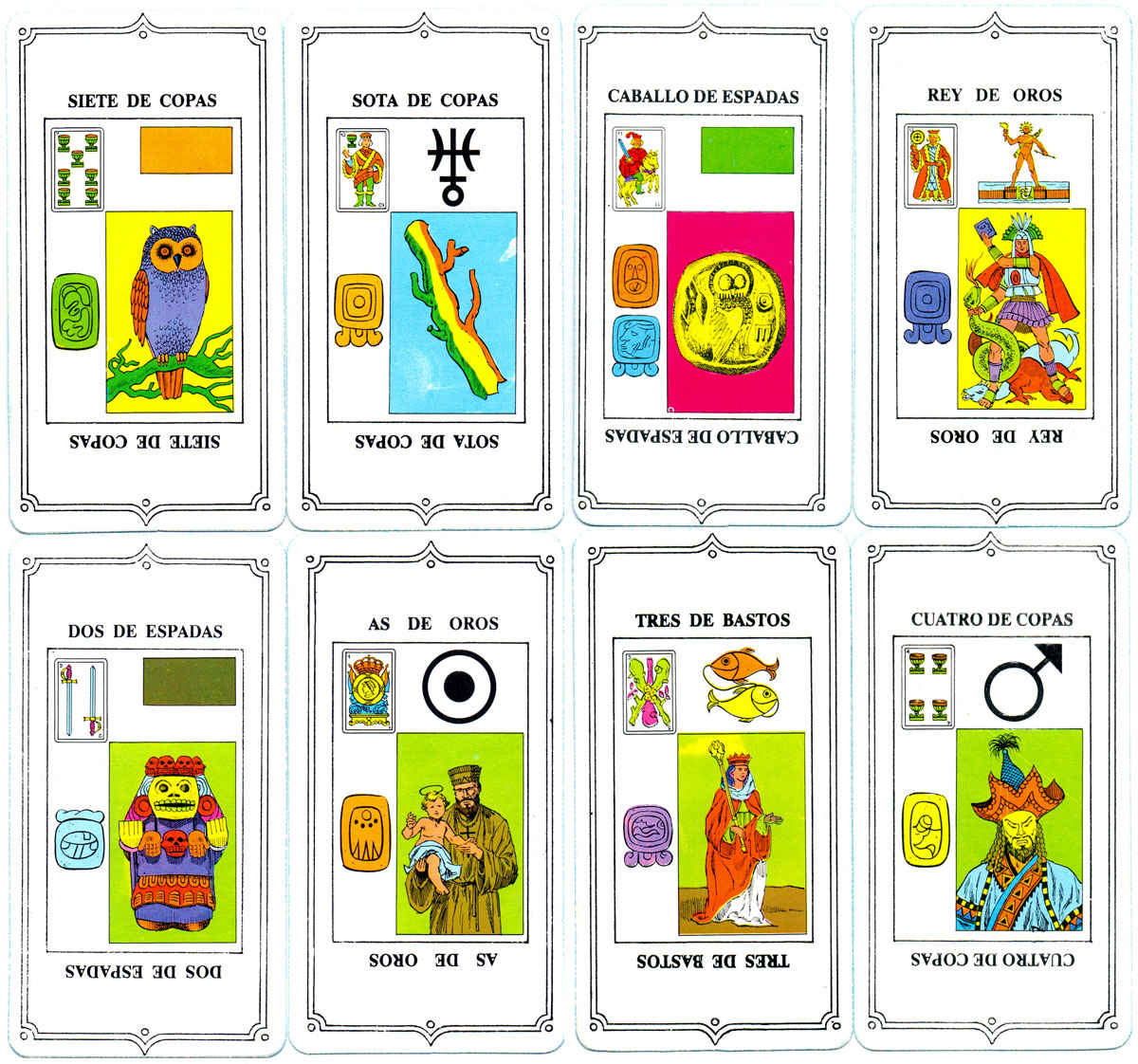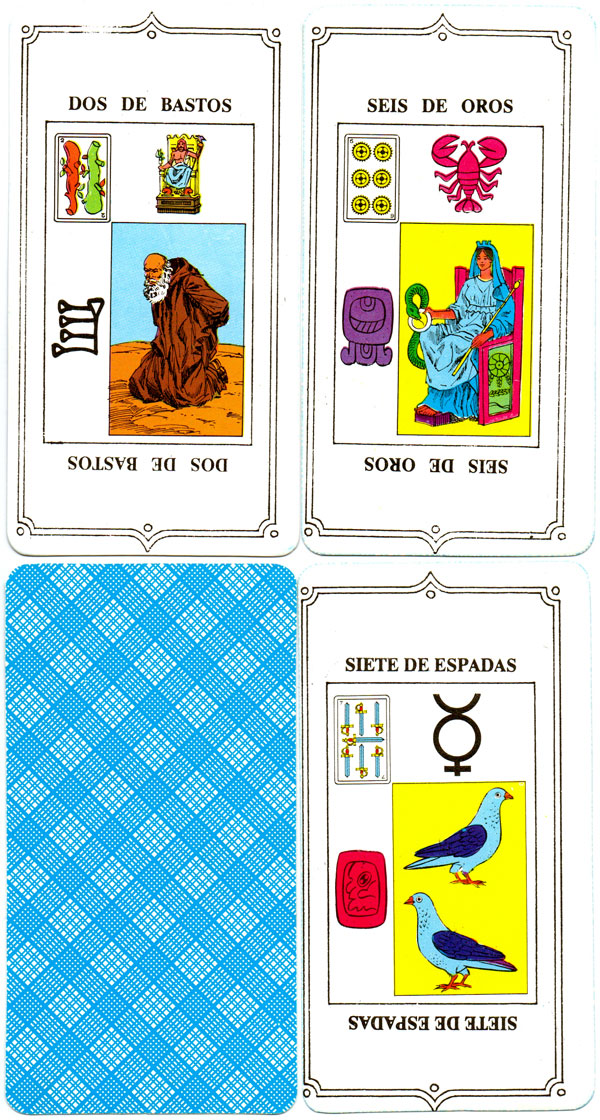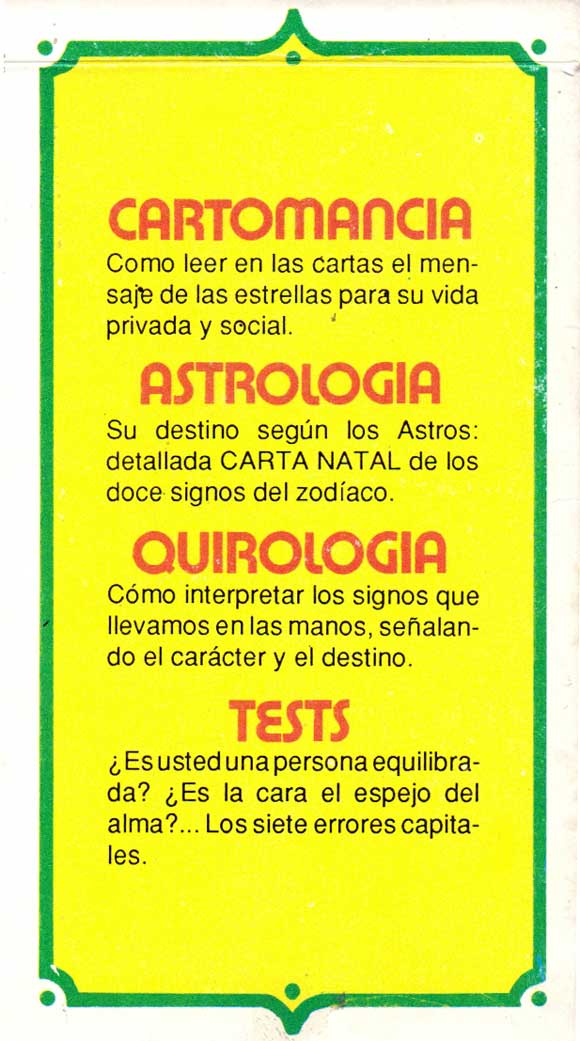 Member since February 01, 1996
View Articles
Curator and editor of the World of Playing Cards since 1996.