Published August 21, 2003
Updated June 14, 2022
Naipes Cristianos
"Naipes Cristianos" catechetical playing cards with quotations from the four gospels, 2002.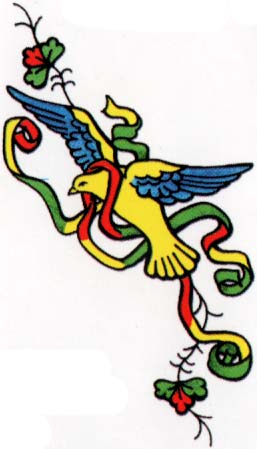 "Naipes Cristianos" Catholic playing cards from an idea by Juan Carlos Pisano, containing illustrated quotations from the four gospels. The deck is Spanish-suited and suitable to play traditional as well as catechetical card games. The suit symbols are often re-arranged and the cards are illustrated as biblical teachings. Each card carries a quotation of the Word of God, sorted into the four suits with numerical correspondences to the quotations. The 2 jokers represent the Holy Spirit. See the Box►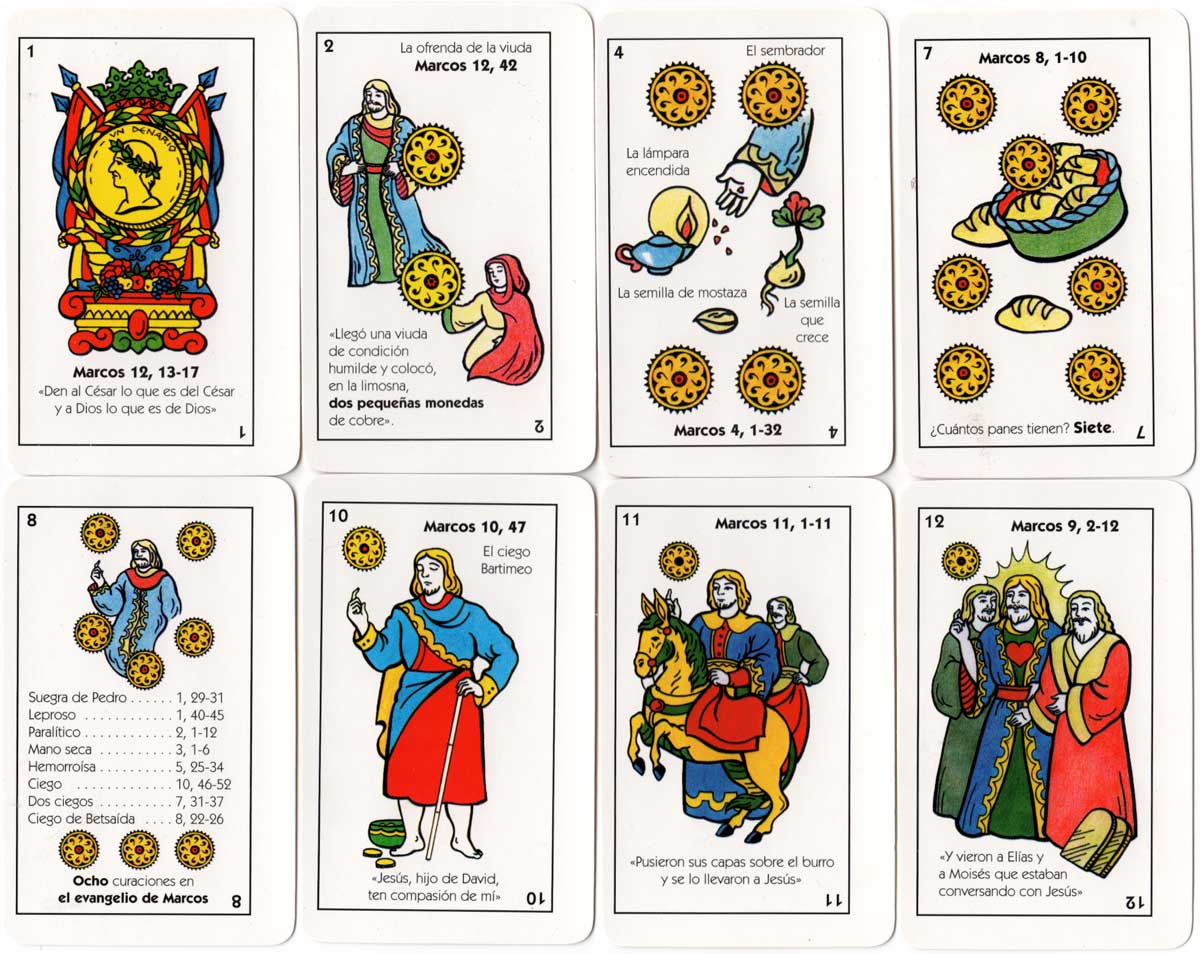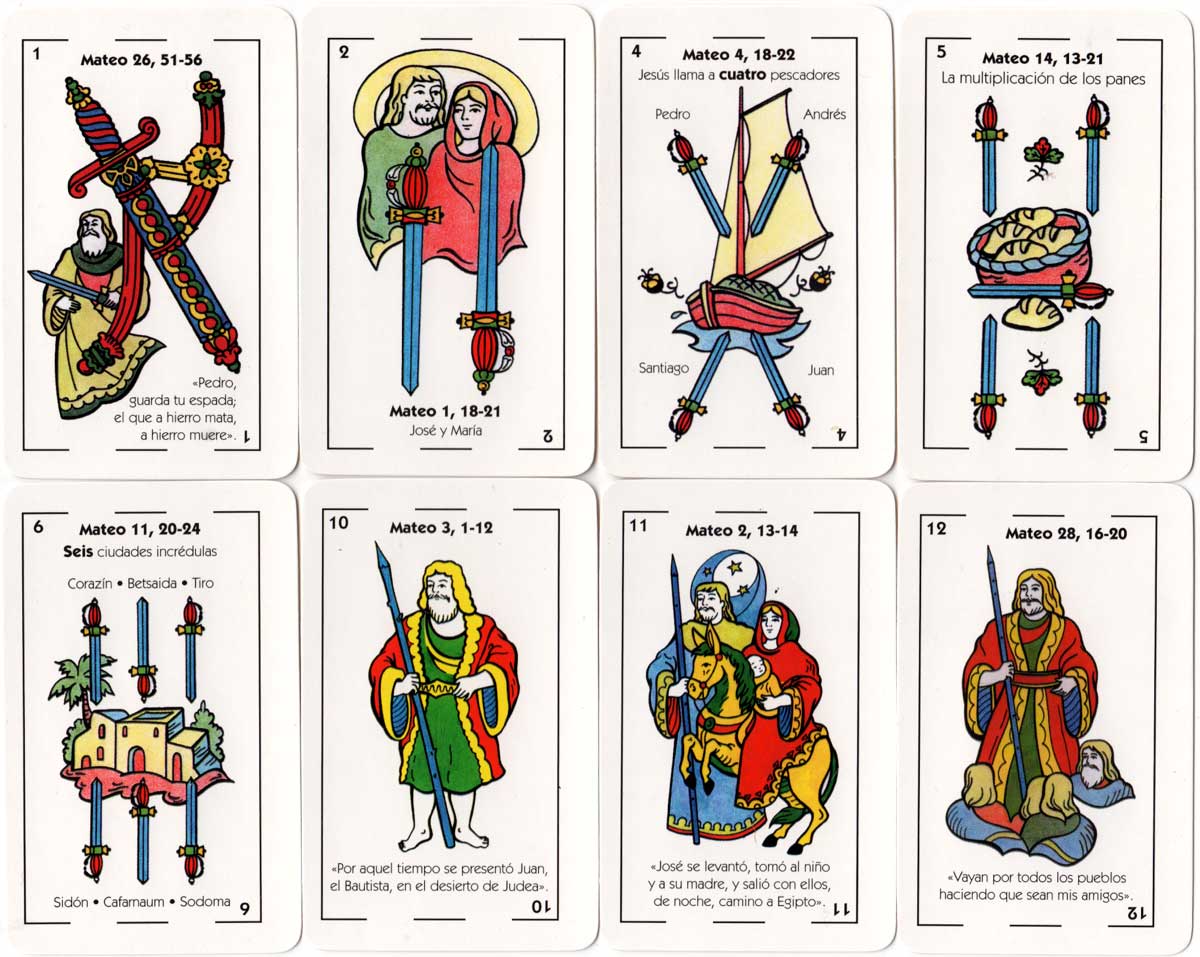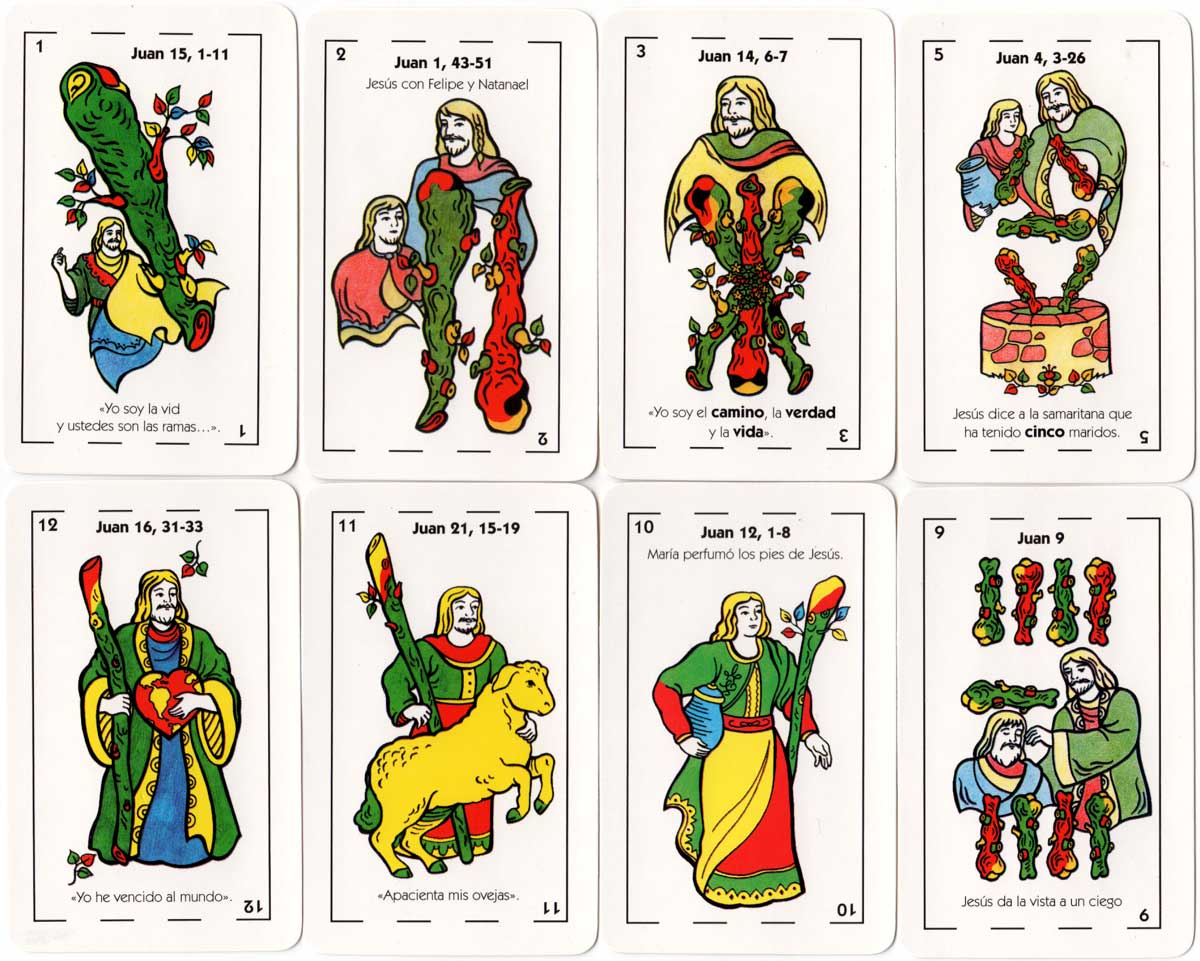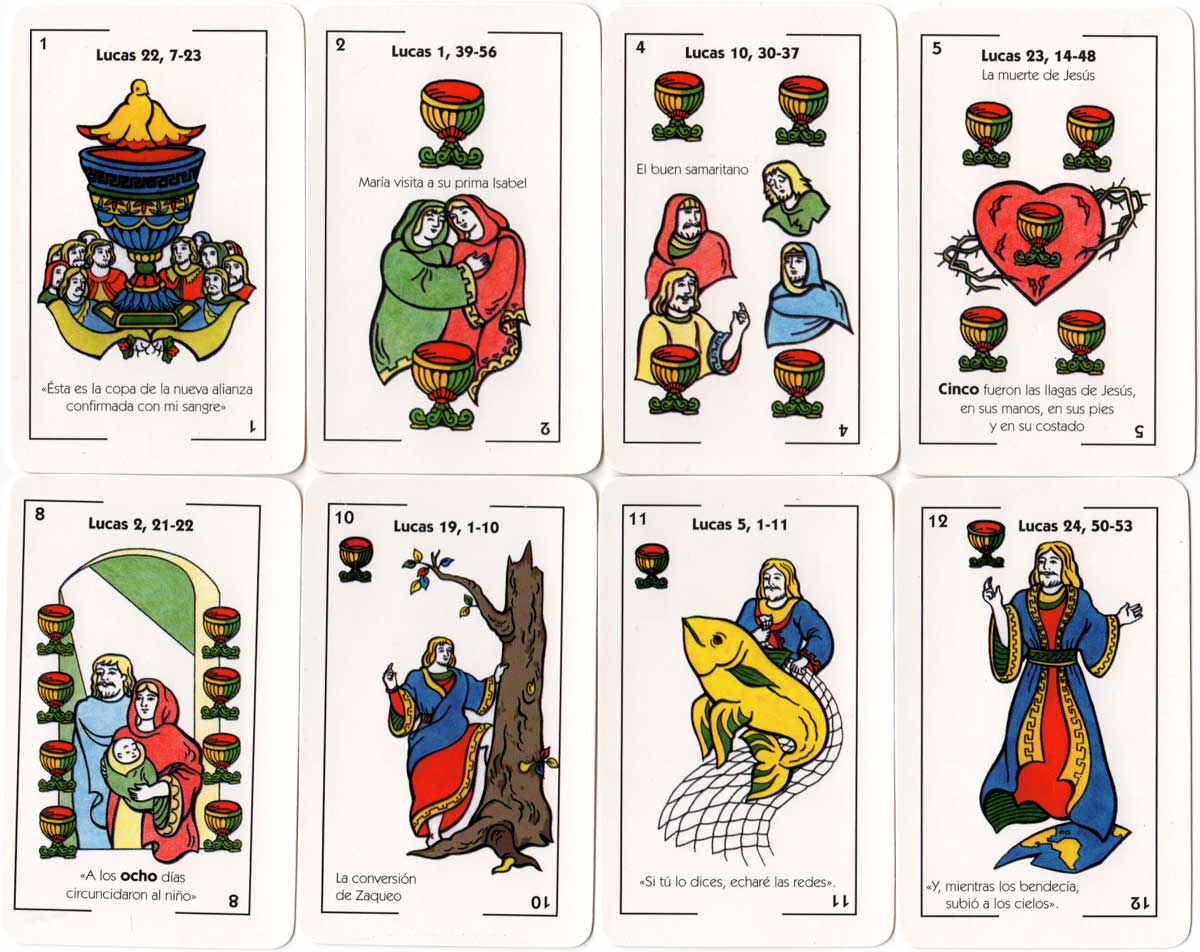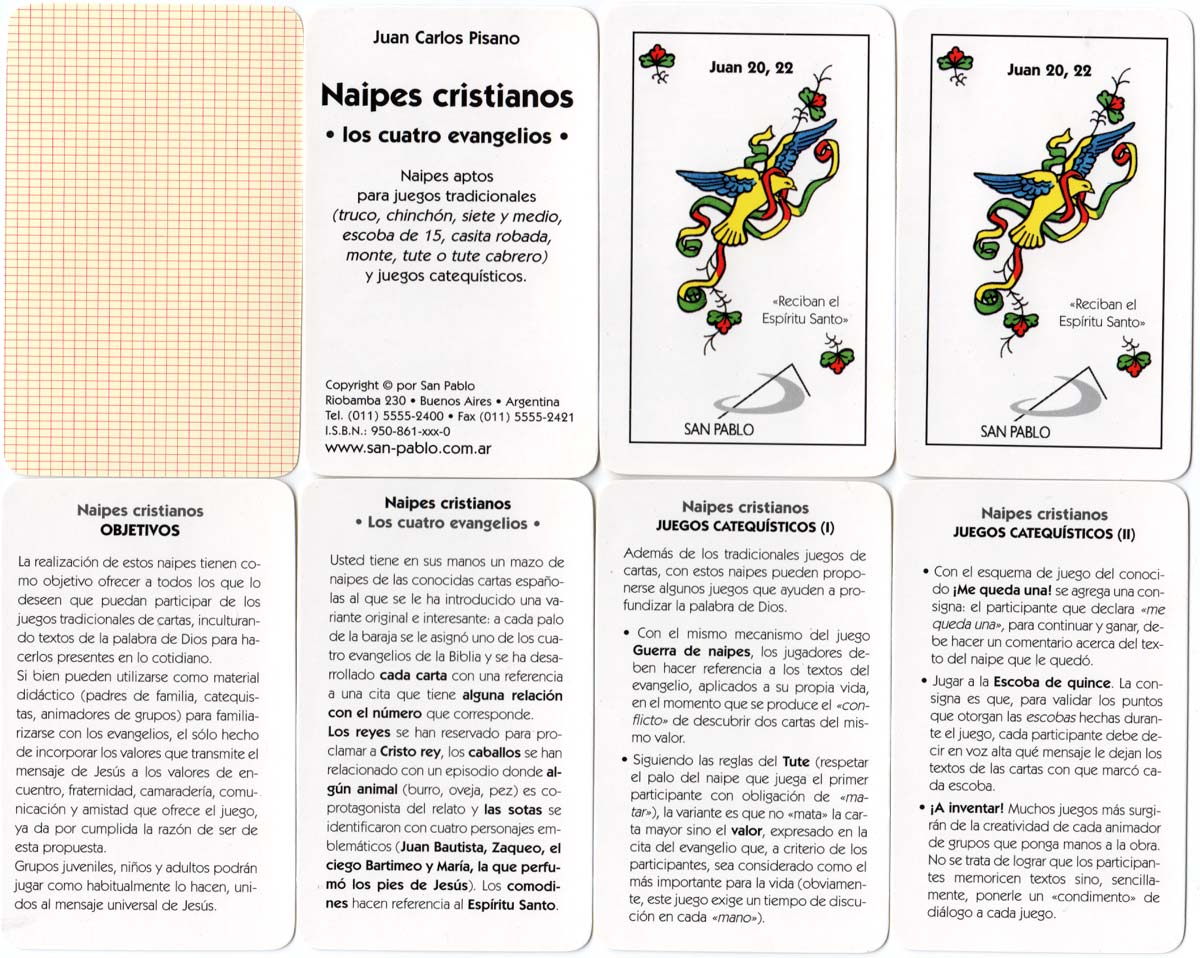 Member since February 01, 1996
View Articles
Curator and editor of the World of Playing Cards since 1996. He is a former committee member of the IPCS and was graphics editor of The Playing-Card journal for many years. He has lived at various times in Chile, England and Wales and is currently living in Extremadura, Spain. Simon's first limited edition pack of playing cards was a replica of a seventeenth century traditional English pack, which he produced from woodblocks and stencils.