Published January 19, 2012
Updated May 06, 2022
Aparcero
Naipes Argentinos 'La Partida' y 'Aparcero' published by Obsequios Empresarios Argentinos, Santa Fe.
Naipes Aparcero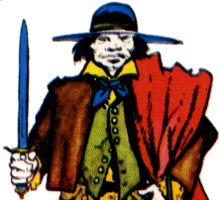 Obsequios Empresarios Argentinos
Naipes Argentinos 'La Partida' y 'Aparcero' are exclusive, registered designs published by Obsequios Empresarios Argentinos as an attractive promotional gift for companies. Packs are therefore mostly found with advertising on the reverse, and are accompanied by a leaflet explaining the source of the designs by Juan Arancio. The court cards depict indigenous South American tribes which are integral to Argentinian national identity. Currently packs are printed by Gráfica 2001 but in the past other printers have been involved.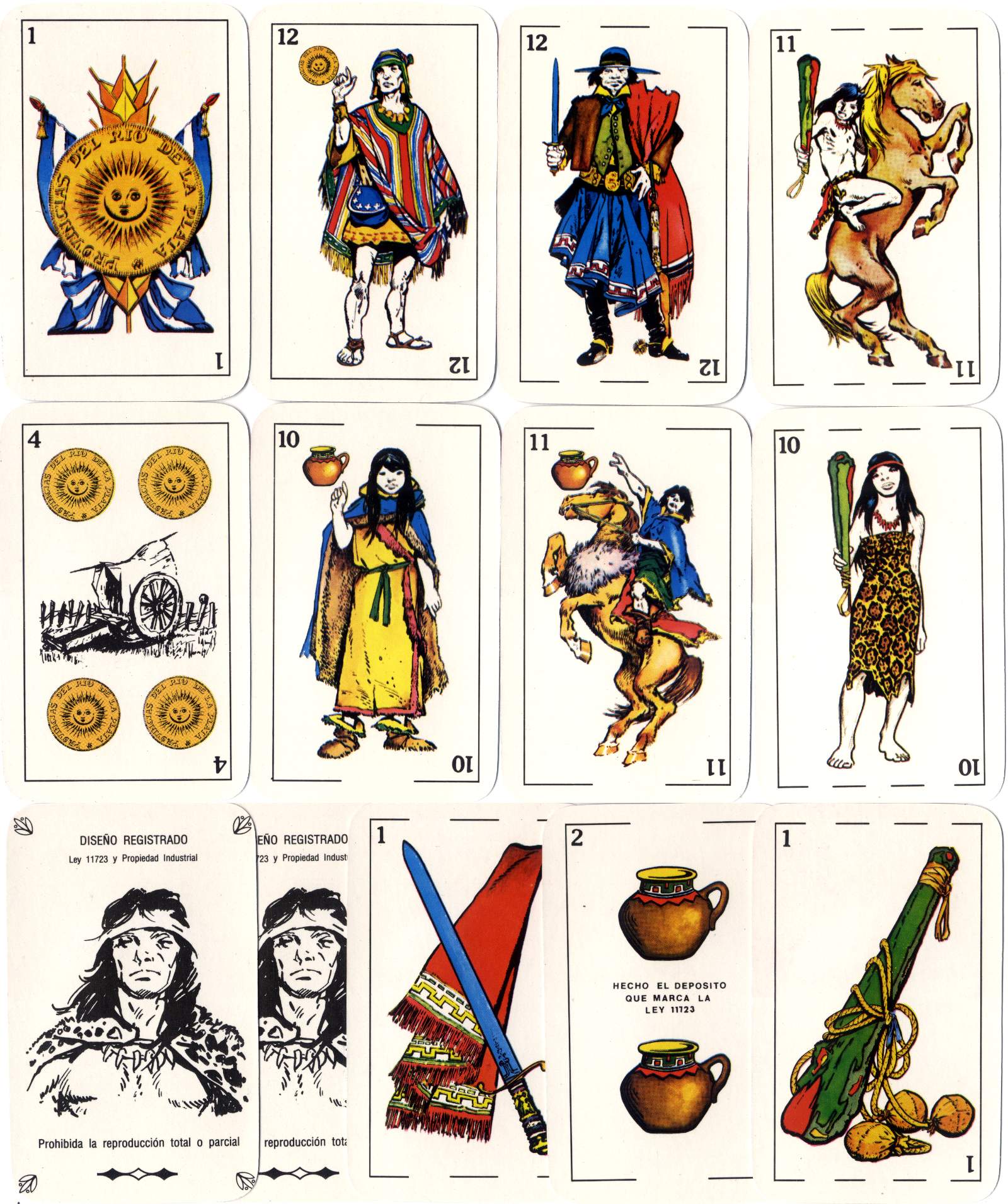 Corporate Promotions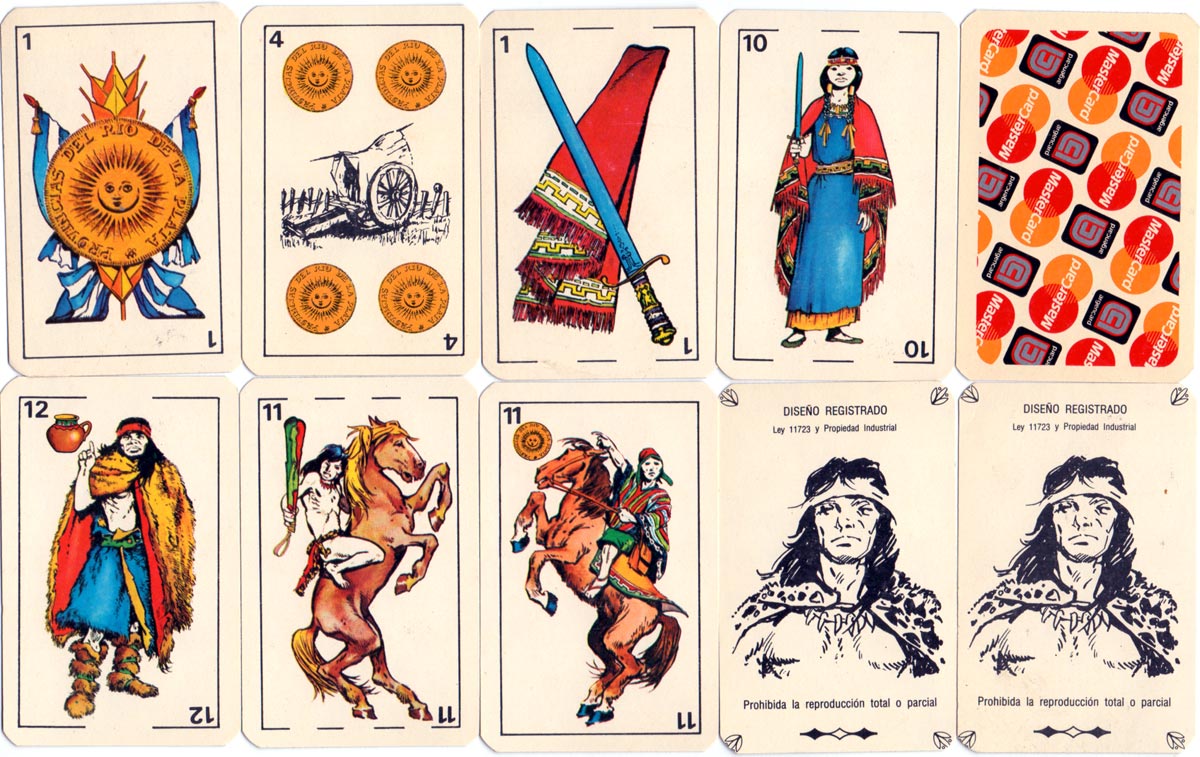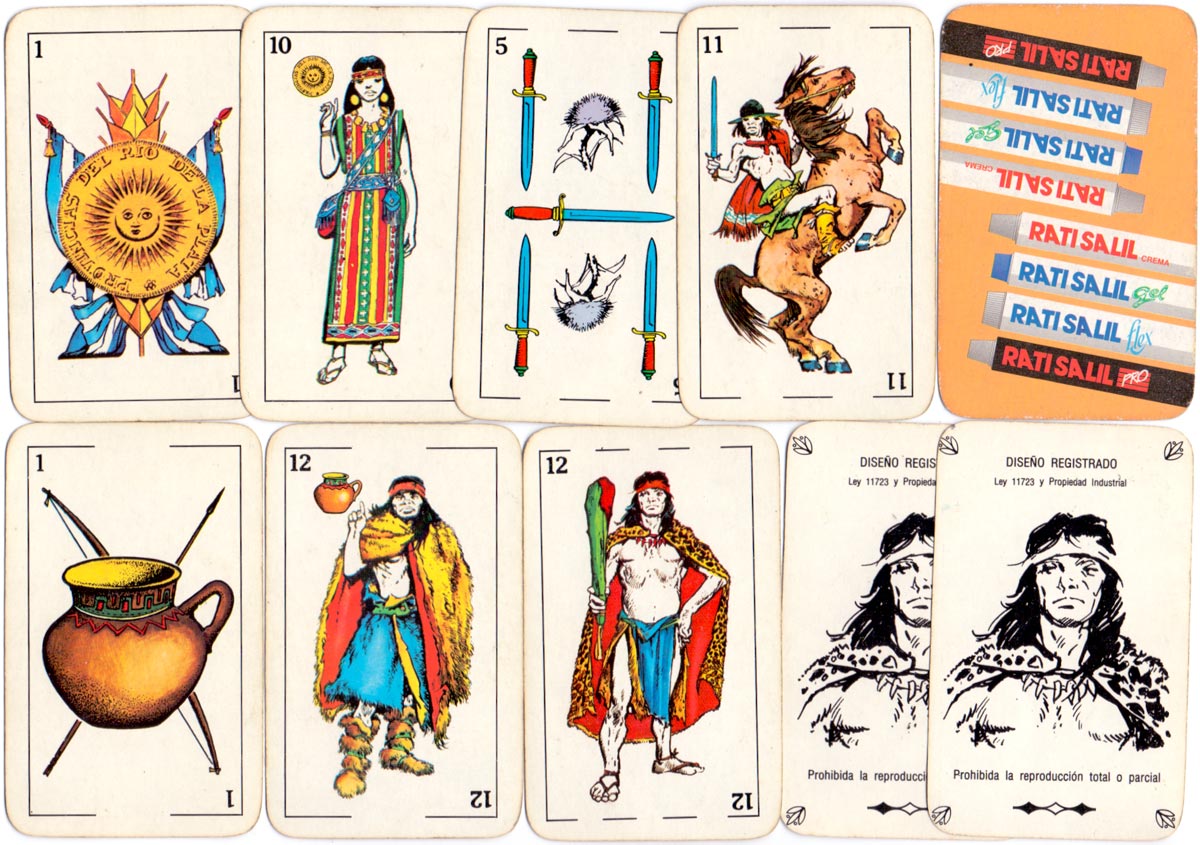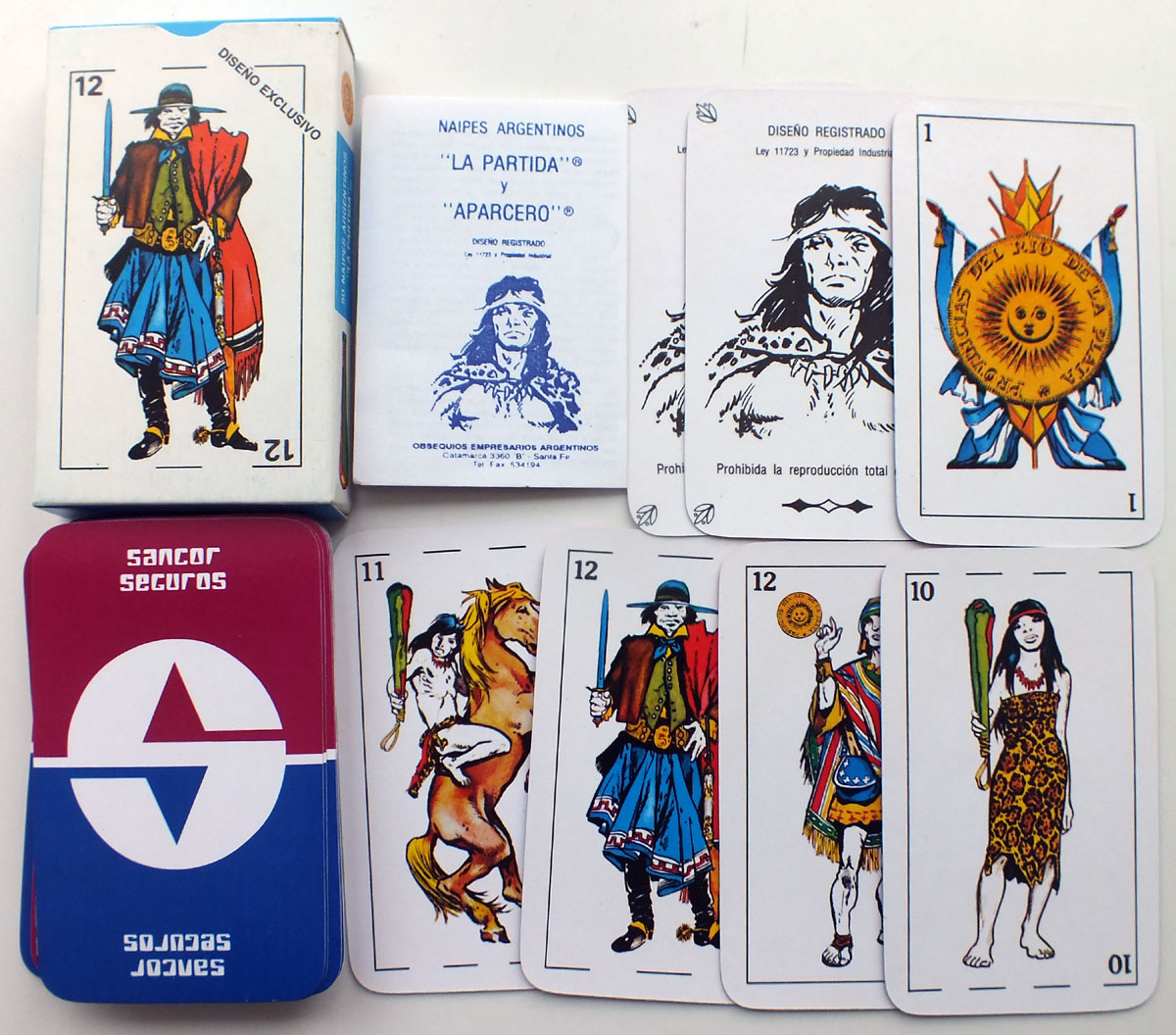 Member since February 01, 1996
View Articles
Curator and editor of the World of Playing Cards since 1996.