Published July 24, 2005
Updated July 24, 2019
F. Molina Campos
Unofficial Edition of Molina Campos playing cards, anonymous publisher, 2004.
Naipes de Coleccion F. Molina Campos playing cards, published anonymously, Argentina, 2004 (not part of the 'official' range published by F. Molina Campos Ediciones, Buenos Aires). The designs feature miniature Castilian playing cards over Molina Campos paintings. See the Box►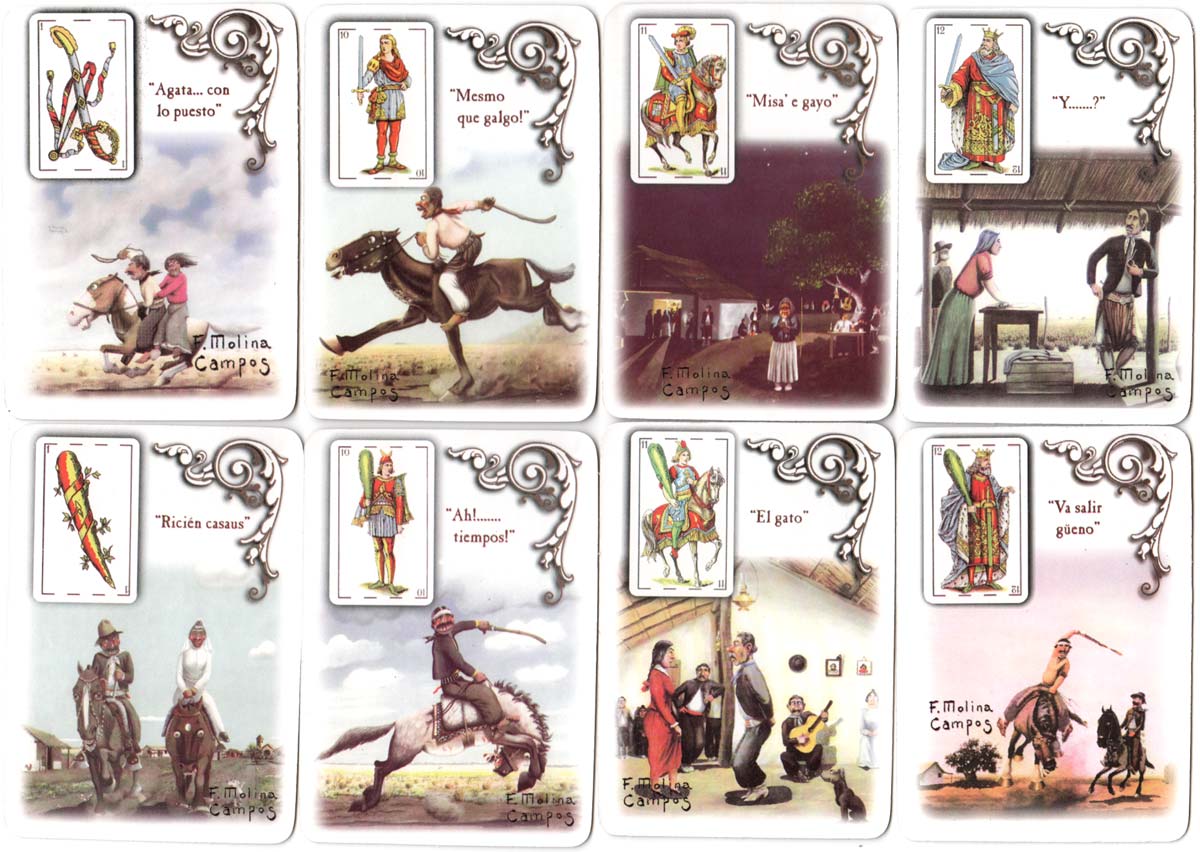 Member since February 01, 1996
View Articles
Curator and editor of the World of Playing Cards since 1996.