Naipes Casino Estilo Argentino
Published by Justo Rodero with Gaucho suit symbols, the mate gourd, the sun, "facón" and gaucho club (palo borracho), "Naipes Casino Estilo Argentino" was designed to capture the essence of Gaucho culture in graphical expression. No doubt aimed at the tourist souvenir market as well as for home consumption, there were several editions of this pack spanning 1949 - 1970s in either hard slip-boxes or soft cardboard boxes. The four of gourds carries details about the company's name and address which aids in dating packs, along with the internal revenues tax stamp. Later examples (after 1968) do not have a tax stamp. (See "Naipes Casino" for further information).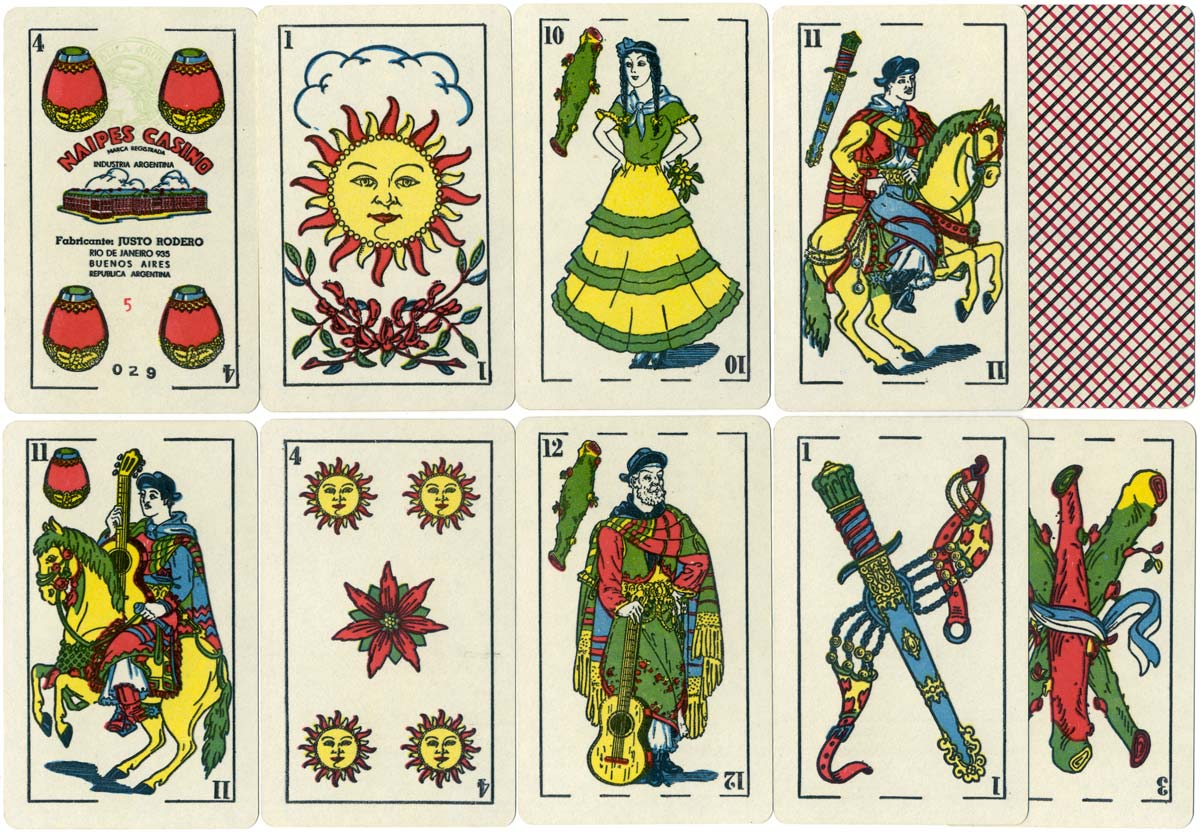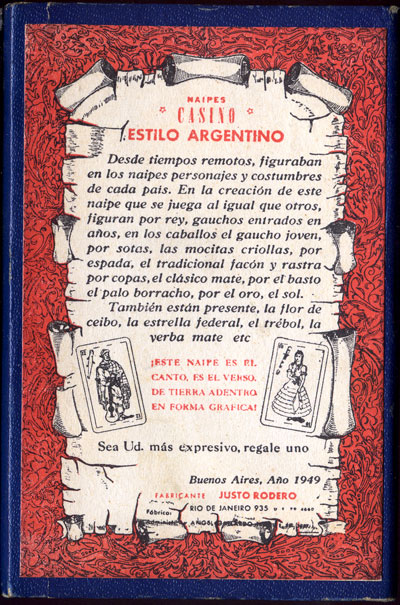 Justo Rodero also manufactured standard Spanish-suited cards titled "Naipes Casino" and "Naipes Habana", as well as Anglo-American Poker-style packs. The company is still in existence today and is one of the leading manufacturers in Argentina (website: www.naipes-casino.com.ar/).