Published August 19, 2016
Updated May 28, 2022
Baraja Gaucha Juan C. Yelina
Baraja Gaucha by Juan C. Yelina for Profertil S.A., 2006.
Gaucho themed playing cards designed by Juan C. Yelina for Profertil Granular Urea, 2006. The theme of the Gaucho, skilled horseman of the Pampas and national icon, is very apt for the agribusiness company to reach farmers wotking the land. Each ace has the national colours on a ribbon. The artist's signature appears on the court cards and aces.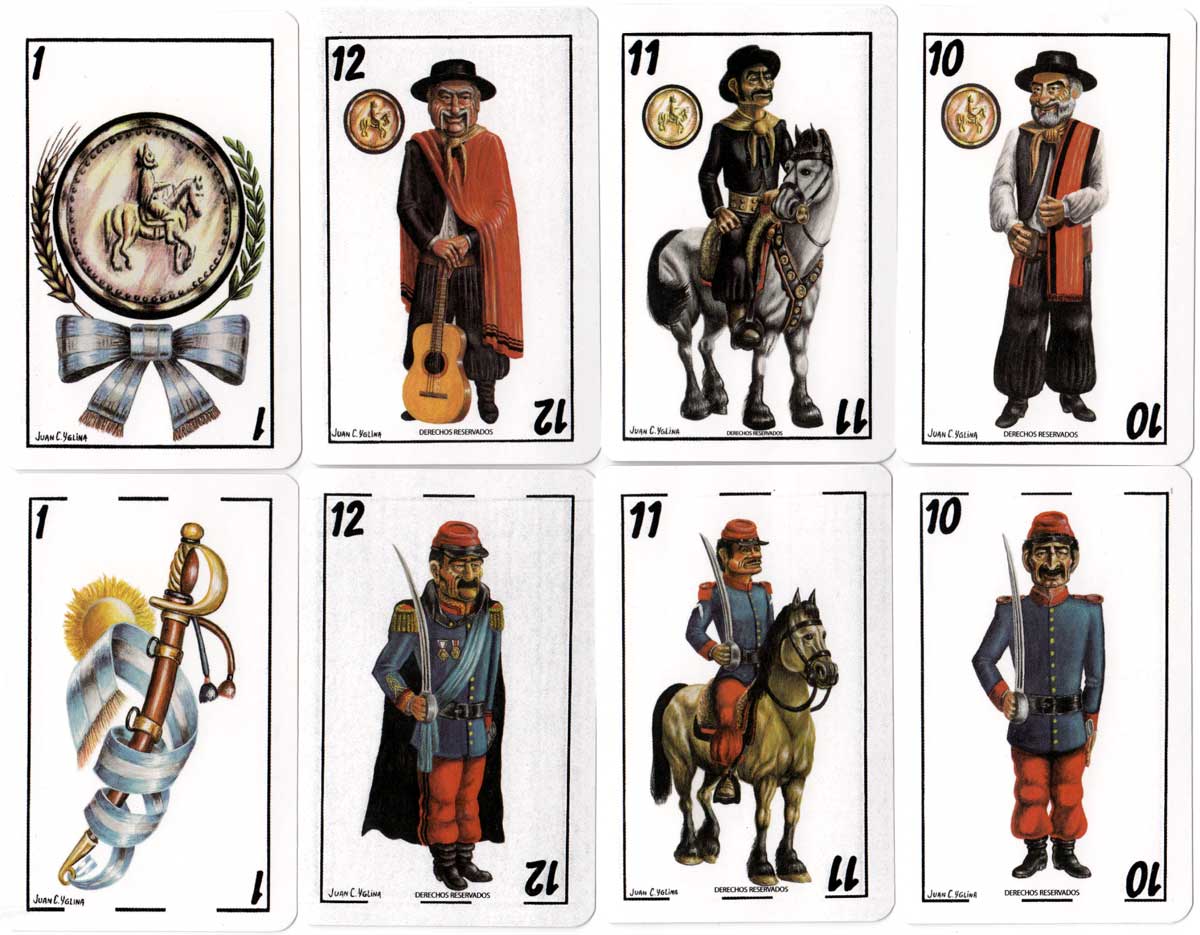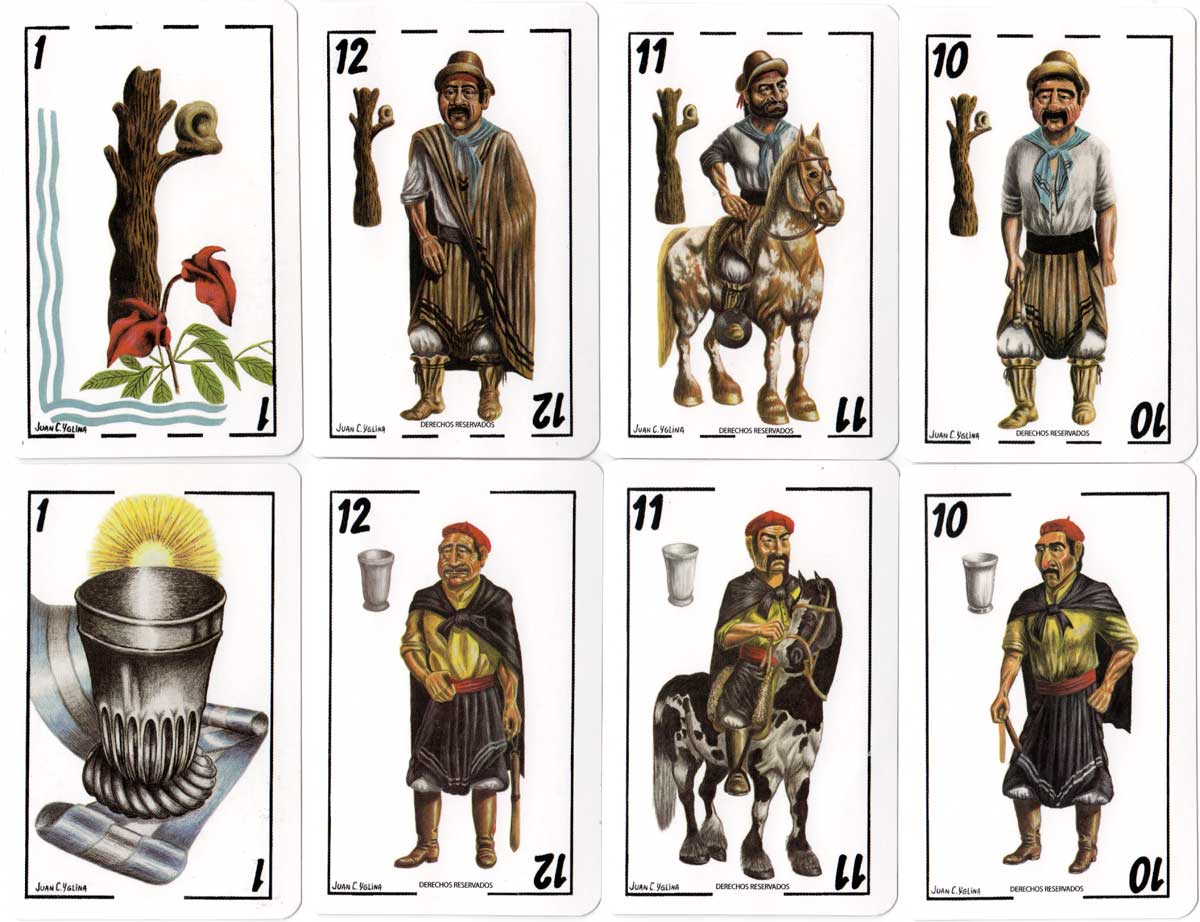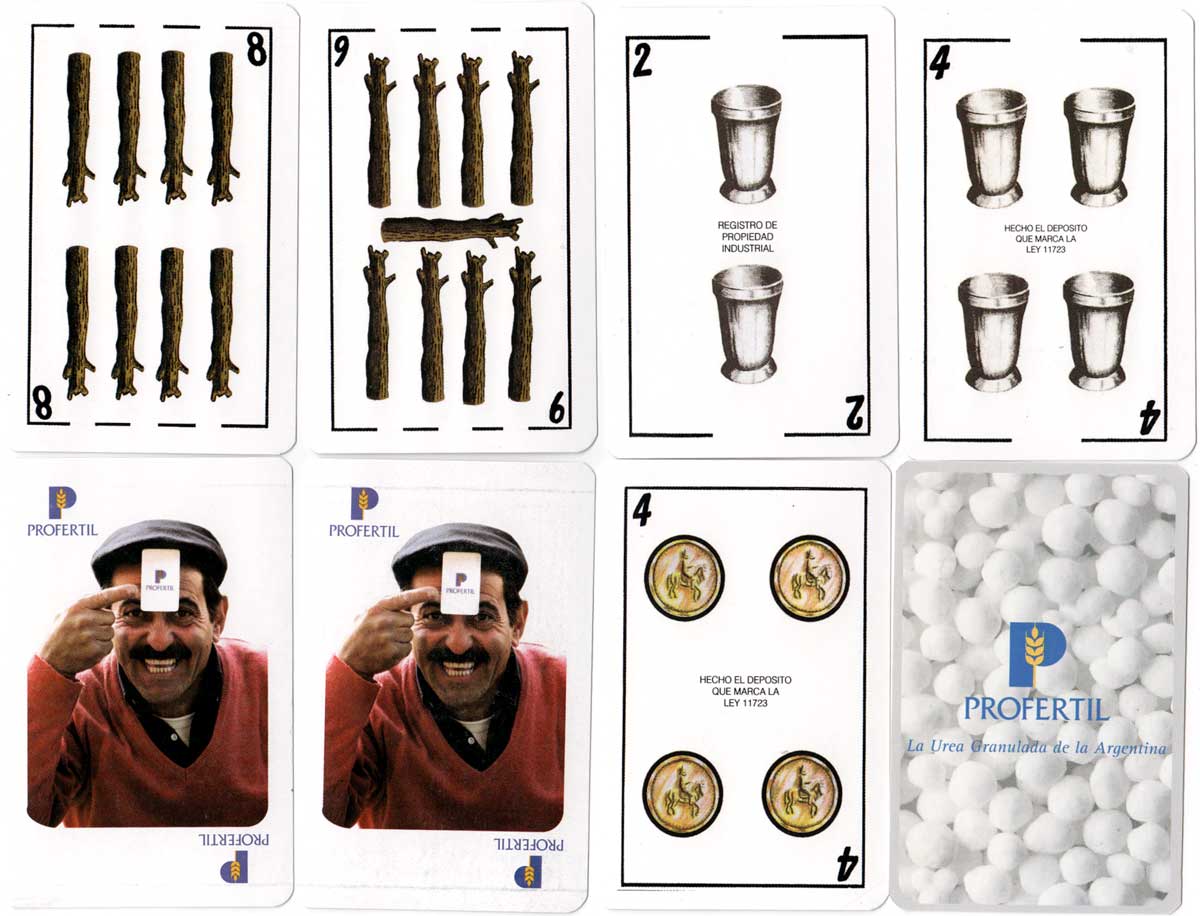 Member since February 01, 1996
View Articles
Curator and editor of the World of Playing Cards since 1996.