Published July 03, 1996
Updated March 19, 2022
MusoDeck Playing Cards for Musicians
MusoDeck Playing Cards for Musicians
Playing Cards for Musicians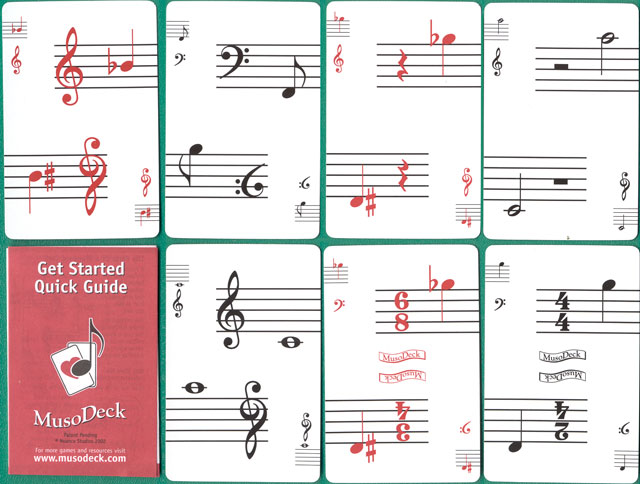 MusoDeck - a musician's deck of playing cards designed by Leighton Wood, from Australia. 54 cards + Get Started Quick Guide in tuck box, manufactured by Spicers (2002). MusoDeck was invented to help to learn the names of musical notes. The deck is very simple in its design, keeping the focus on reading music. The four suits each have distinct Aces, Jacks, Queens, Kings and Jokers as well as the numerals - all based on note pitch. The indices are musical notes on a staff, and the suits are Bass and Treble clefs in red and black. The Get Started Quick Guide gives a detailed explanation of the design of the cards as well as rules for playing games such as MusoDeck Snap, Time Please, Dominant, No Rest for the Wicked and Speed Reader. All your favourite games can also be played, even chess! Furthermore, by overlapping the cards you can create hundreds of musical tunes and practise sight reading.
Member since February 01, 1996
View Articles
Curator and editor of the World of Playing Cards since 1996.