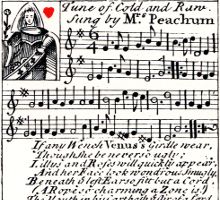 The Beggars' Opera Playing Cards, 1728
The Beggars' Opera Playing Cards were first published in 1728. The cards carry the lyrics and music of the songs from John Gay's opera, which was intended as a parody of current Italian works. The music was taken from many popular tunes of the day, mostly English and Scottish, even some French, and chosen and arranged by John Christopher Pepusch, a German who had settled in England and who was a composer as well as an adapter of stage musical works. The cards were engraved and printed from copper plates, with the red suit symbols being applied later by stencil. The court cards contain interesting miniature versions of the standard full-length figures used on playing cards at the time.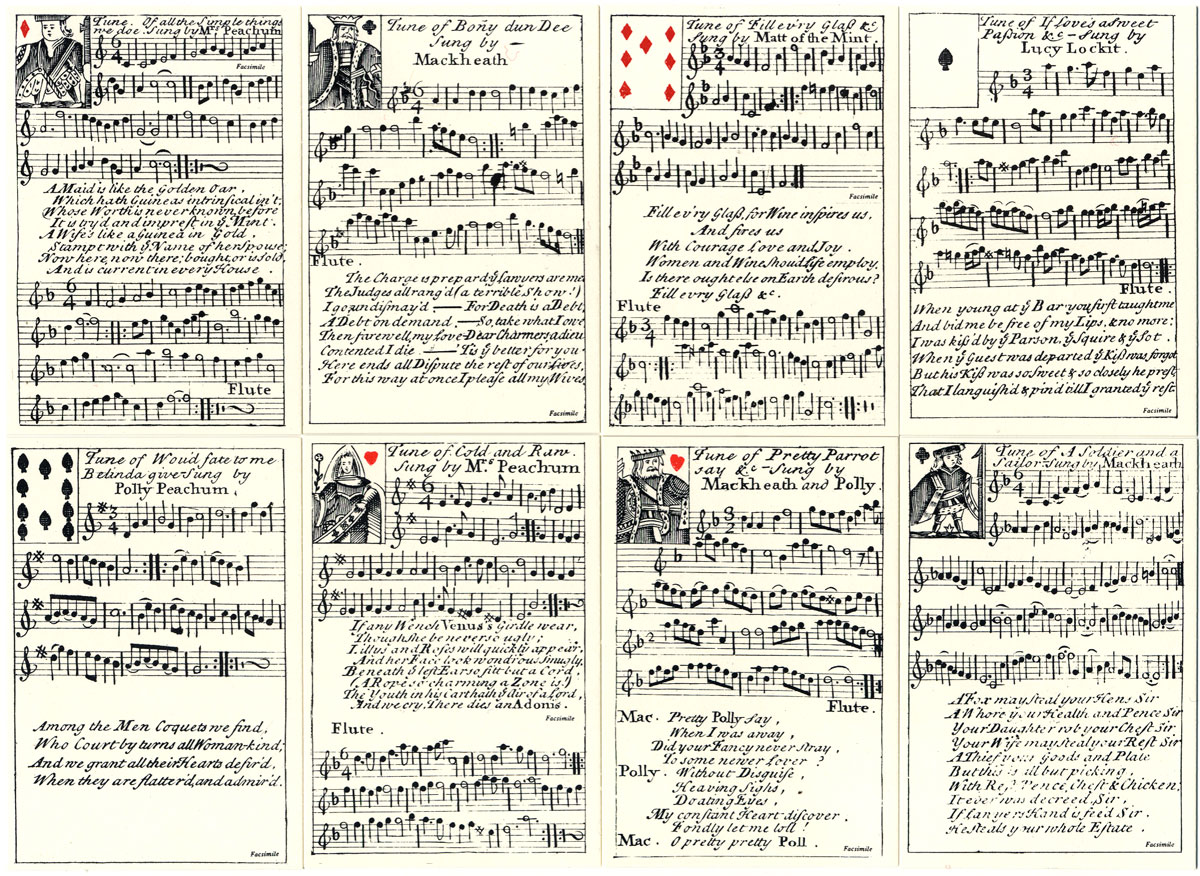 Nine of Clubs: A Nine of Clubs was preserved at Strawberry Hill as a curious musical memento. The poet Gay had inscribed upon it a couplet from the Beggar's Opera and given it, signed, to a lady as a souvenir.