Published December 28, 2021
Updated March 22, 2022
Dubois
Dubois card makers from Liège in the Walloon Region of Belgium.
Cardmakers by the name of J.B, J.T and J.J Dubois of Liège are known from the late-18th til mid-19th centuries.
They produced standard Belgian, Liège and Paris patterns, also Animal Tarots, children's cards, a fantasy design with decorative aces and Gatteaux's Empire cards, in several qualities and sizes. Their businesses were eventually taken over by G. Gluck, also of Liège.
Paris pattern - J.T Dubois
• Gatteaux's Empire cards published by J T Dubois, British Museum online collection►
• 18th Century Animal Tarot published by J B Dubois, British Museum online collection►
• 19th Century Animal Tarok published by J J Dubois, National Museum of the Playing Card online collection►
---
Belgian pattern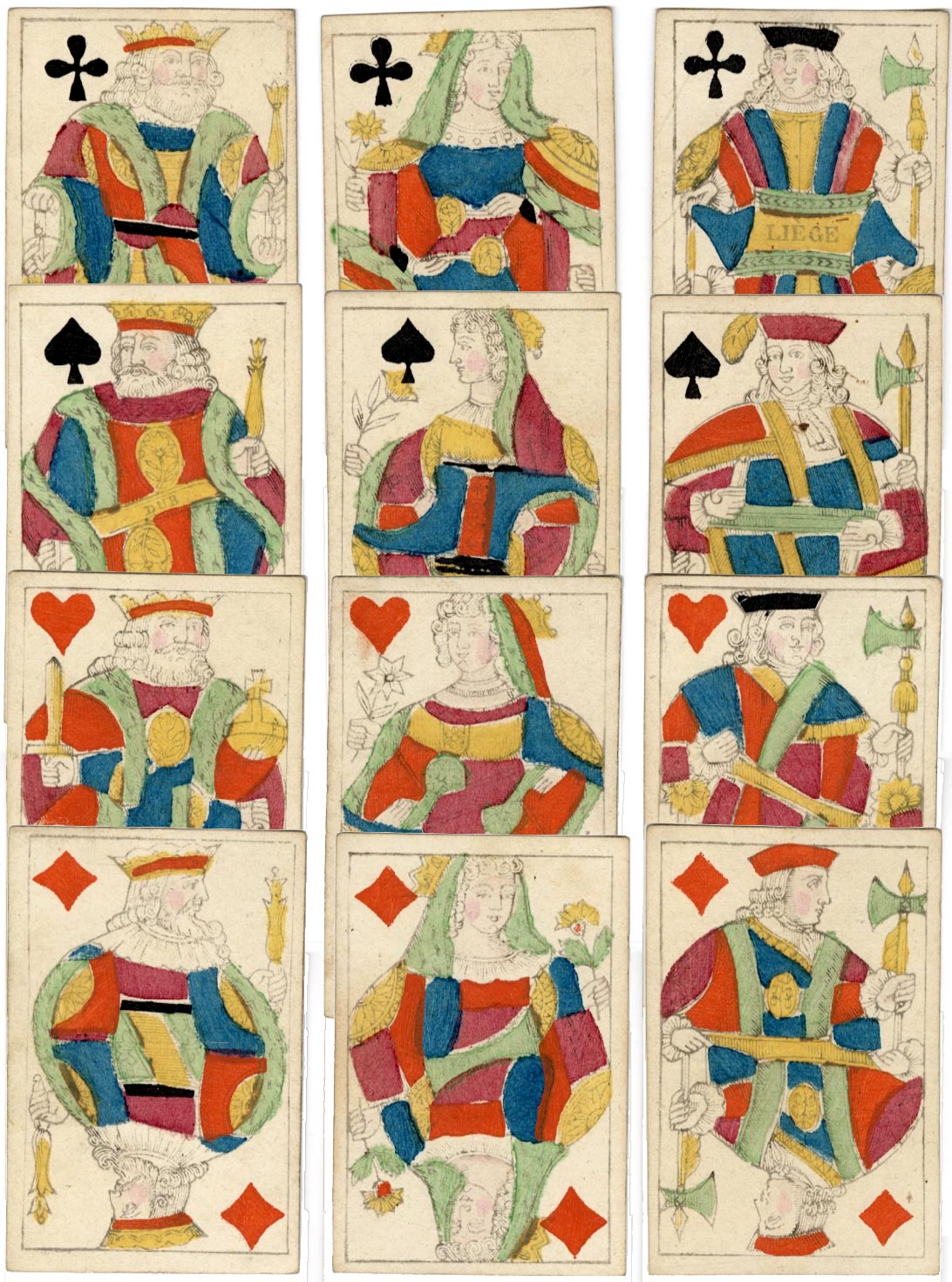 ---
Liège pattern - J.J Dubois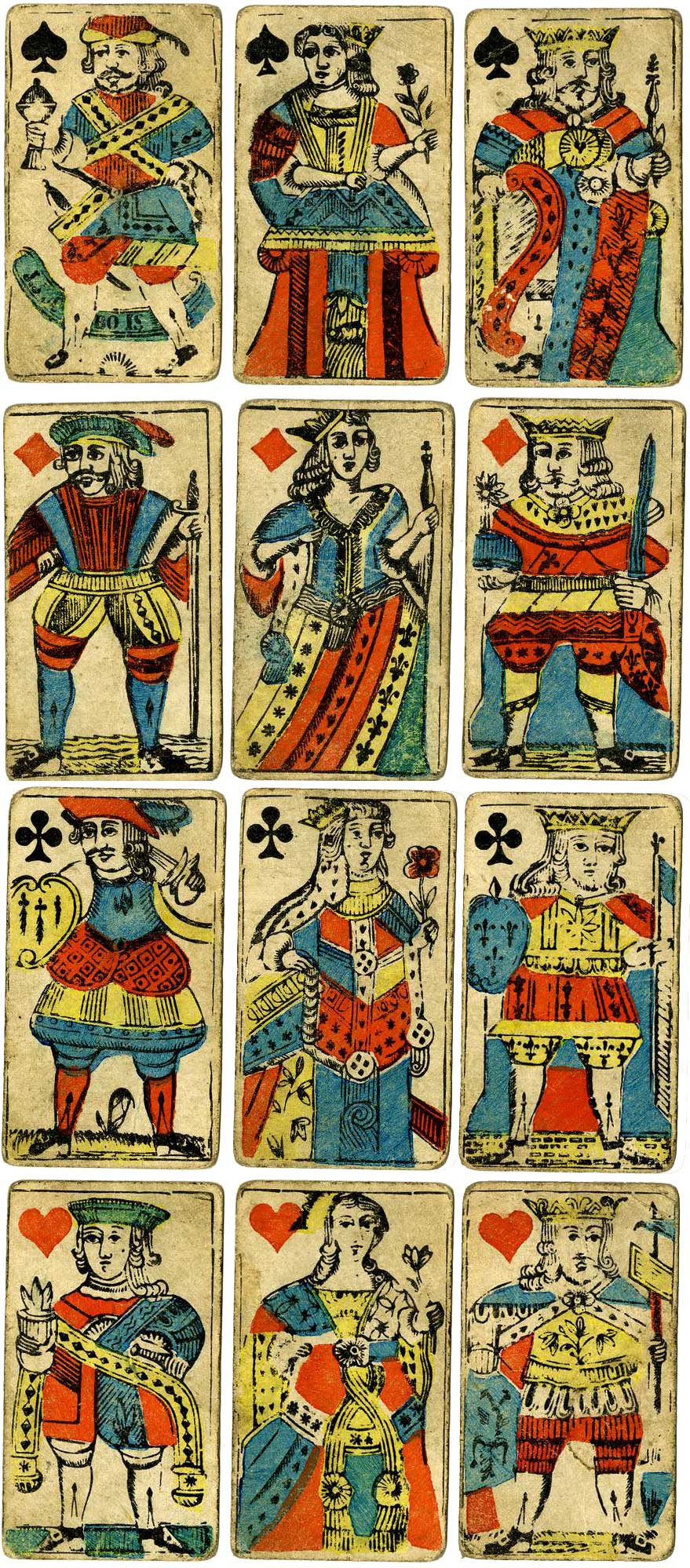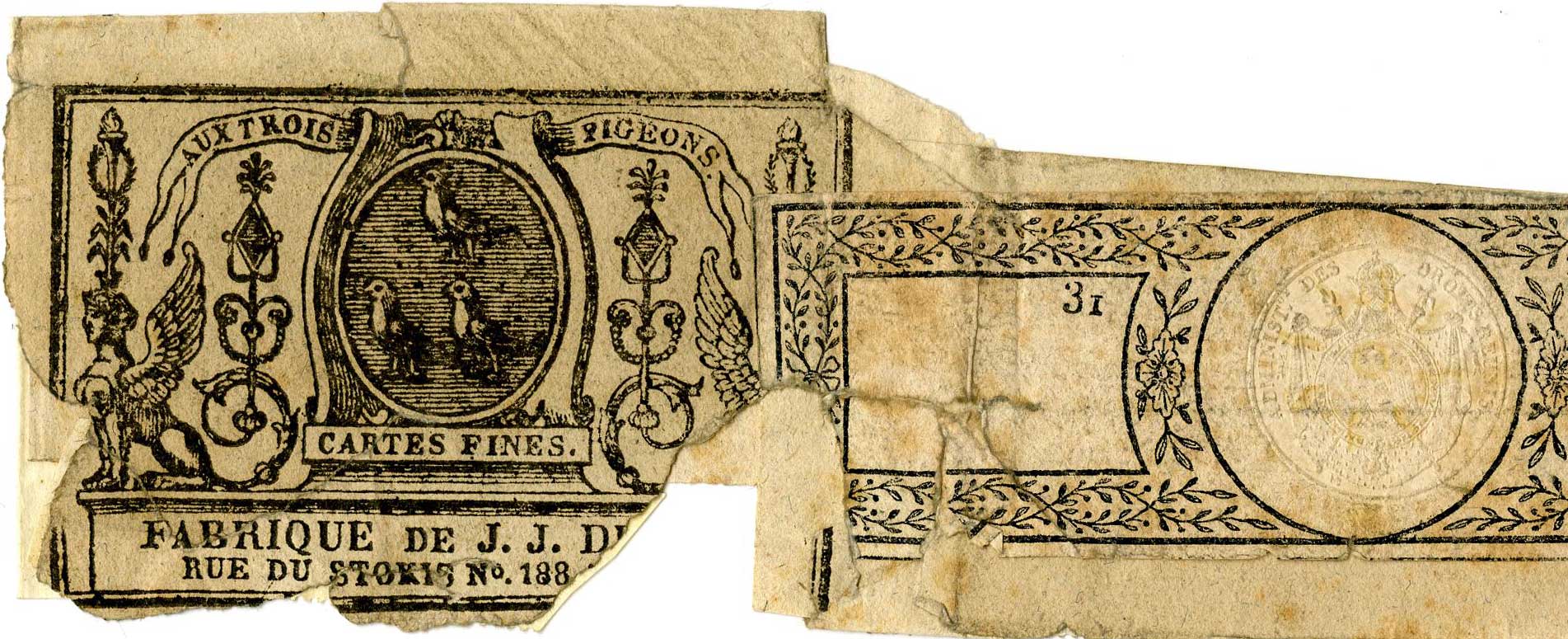 ---
Member since February 01, 1996
View Articles
Curator and editor of the World of Playing Cards since 1996. He is a former committee member of the IPCS and was graphics editor of The Playing-Card journal for many years. He has lived at various times in Chile, England and Wales and is currently living in Extremadura, Spain. Simon's first limited edition pack of playing cards was a replica of a seventeenth century traditional English pack, which he produced from woodblocks and stencils.