This wonderful miniature pack of cards, size 35 x 24 mm, was produced by C.L.Wüst of Frankfurt, Germany in about 1890. The aces seem to have a theatrical theme although it is not known if there is a connection to any particular theatrical production. The courts depict figures in historical costumes in a historic setting. The cards are finely printed in colour lithography on quite thin card. The 52 cards have a plain light blue back and came housed in a beautifully constructed straw work box in the form of a miniature book. The pack was possibly made for children or for use in a doll's house. The maker's name is clearly printed on the 4 of spades.
A somewhat similar miniature pack of cards of lesser quality, possibly German, is also known and can been seen on another page►
Below: the straw work box which came with cards.
References : Playing Cards from the factory of C.L.Wüst, Symons/Shaw 2005. Set 37
C.L.Wüst, K.J.Schultz (private printing) 2021. Nr.42


All cards shown are from the collection of Paul Symons ©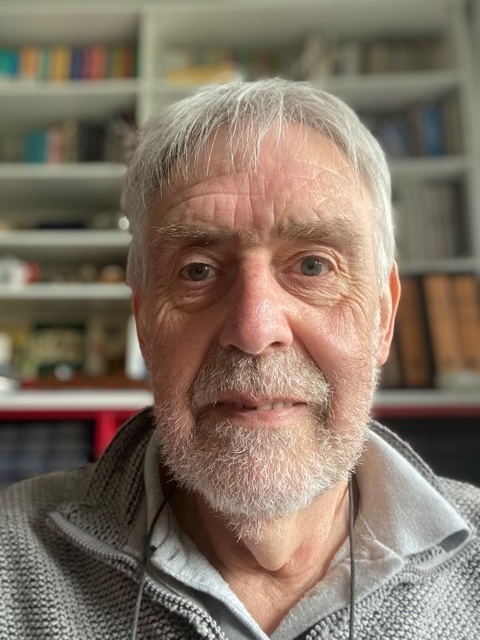 Member since February 01, 2016
View Articles
I'm British but I have now lived in the Netherlands for 50 years and have enjoyed every minute of it. I started collecting playing cards in the early 1980's after speaking with my neighbour who was at that time a croupier in a casino. I started with just collecting jokers, but that soon led me to complete packs of cards and eventually to specialising in old and antique playing cards, particularly those of C.L. Wüst of Frankfurt, Germany. I am presently the Dutch representative of the I.P.C.S. and the auctioneer at the IPCS conventions.