Published November 29, 2017
•
Updated May 31, 2022
Wüst Lenormand deck, c.1860
Wüst Lenormand deck, c.1860
This is probably the earliest Mademoiselle Lenormand deck produced by Wüst, stencil coloured and dating from about 1860. The reverse has a dotted pattern. The inset court cards are different to later Lenormand decks, but a chromo printed version also uses these court cards. A maṇḍala of 36 cards (perhaps representing 360° of space) depicting worldly appearances and revelatory symbols for exploring inner states through intuitive vision?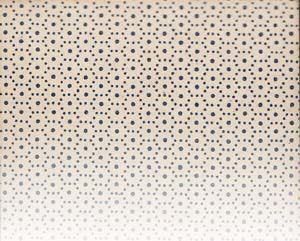 Member since February 01, 2016
I'm British but I have now lived in the Netherlands for more than 50 years and am still enjoying every minute of it. I started collecting playing cards in the early 1980's after speaking with my neighbour who was at that time a croupier in a casino. I started with just collecting jokers, but that soon led me to complete packs of cards and eventually to specialising in old and antique playing cards, particularly those of C.L. Wüst of Frankfurt, Germany. I am presently the Dutch representative of the I.P.C.S. and the auctioneer at the IPCS conventions.