Published April 16, 2010
Updated March 24, 2022
Swiss Album patience
Swiss Album patience cards manufactured by C. L. Wüst (Frankfurt), c.1900, with a different landscape on the reverse of each card. The court cards depict costumed figures along with shields from the cantons.
Swiss Album patience, C.L. Wüst (Frankfurt), c.1900
Responding to the rise of tourism in Europe, Wüst, together with Müller and Dondorf, were in the forefront of the manufacture of souvenir packs featuring costumes of Swiss cantons with scenes on the aces. The result portrays Switzerland as a romantic and charming destination. The manufacturer's monogram 'C.L.W.' is visible inside the little six-pointed star on the jack of clubs.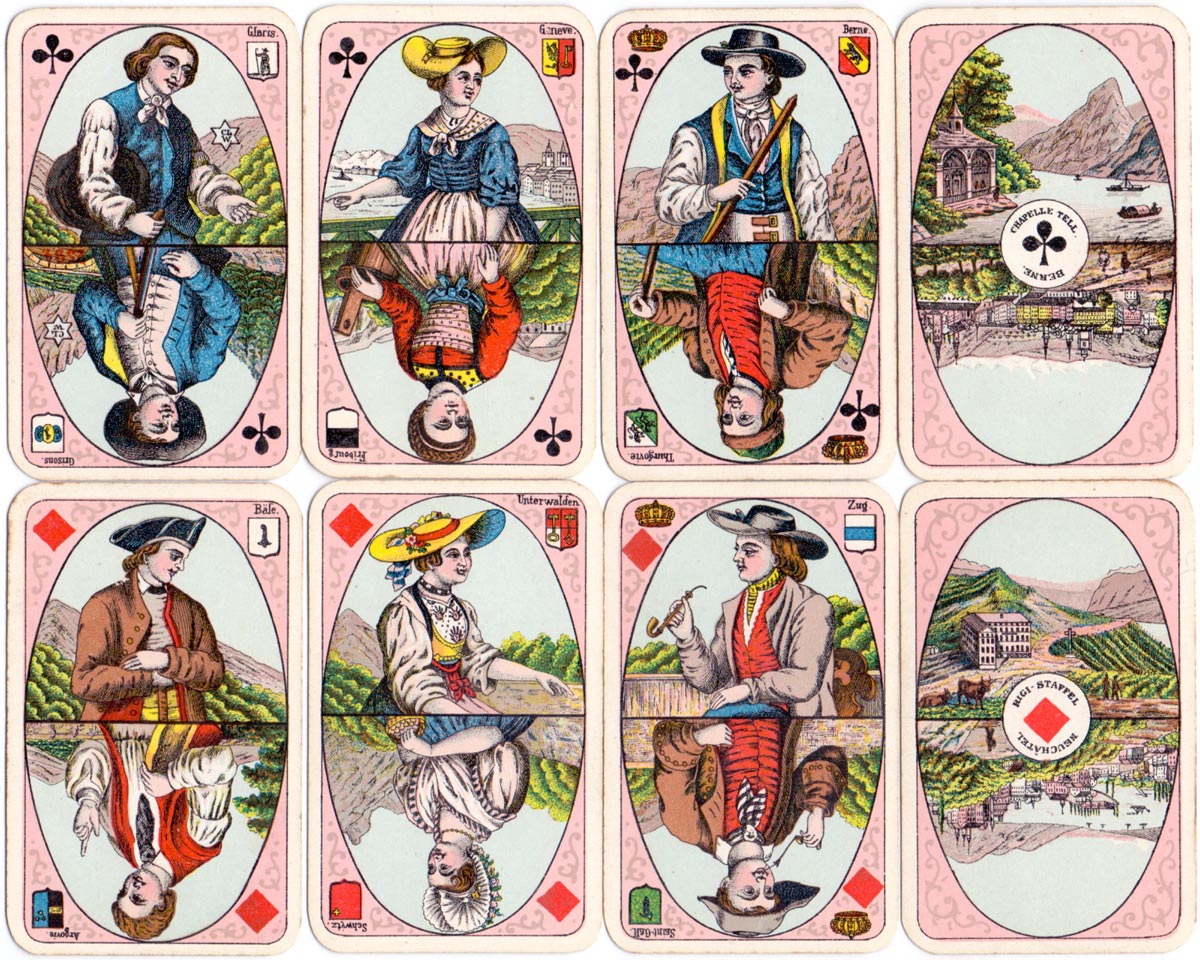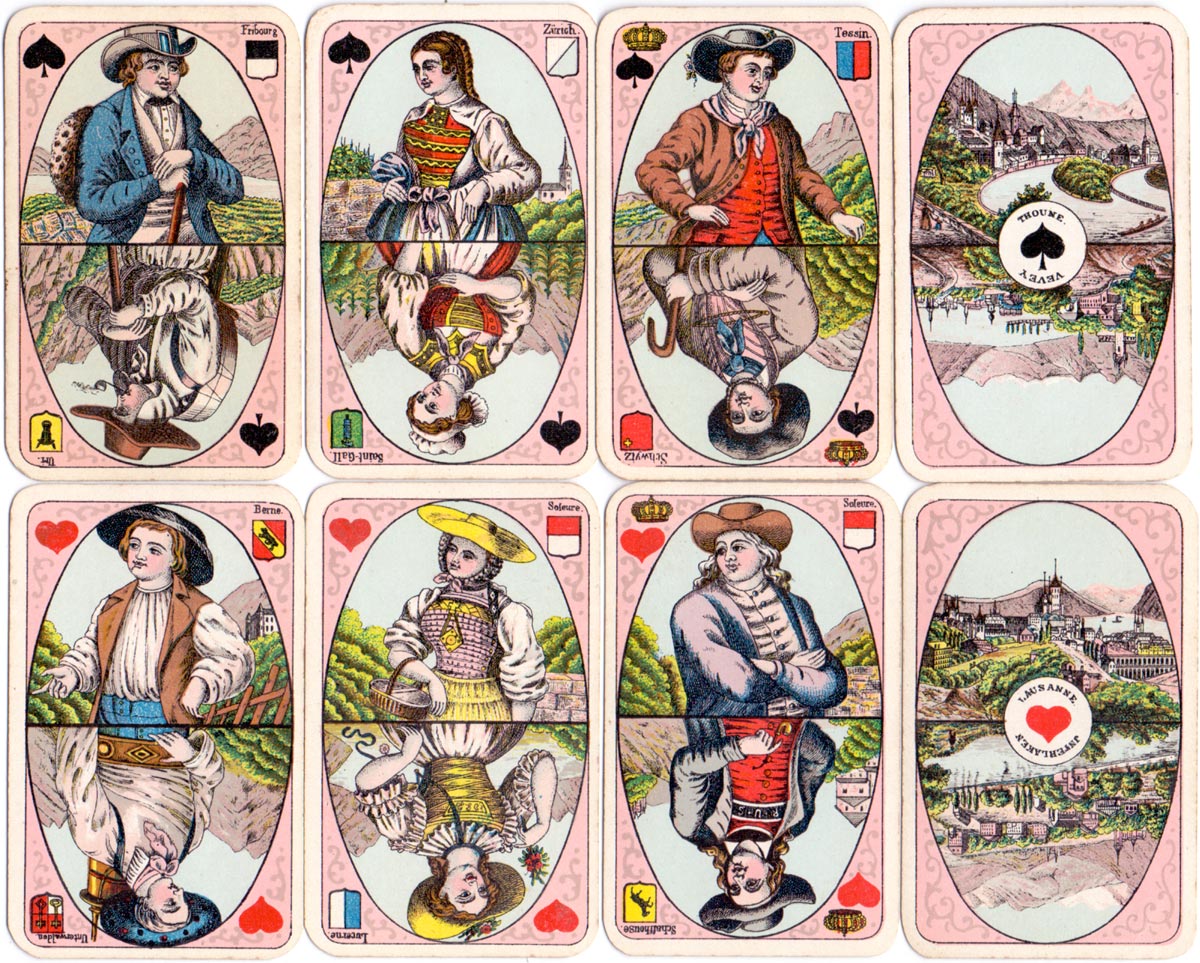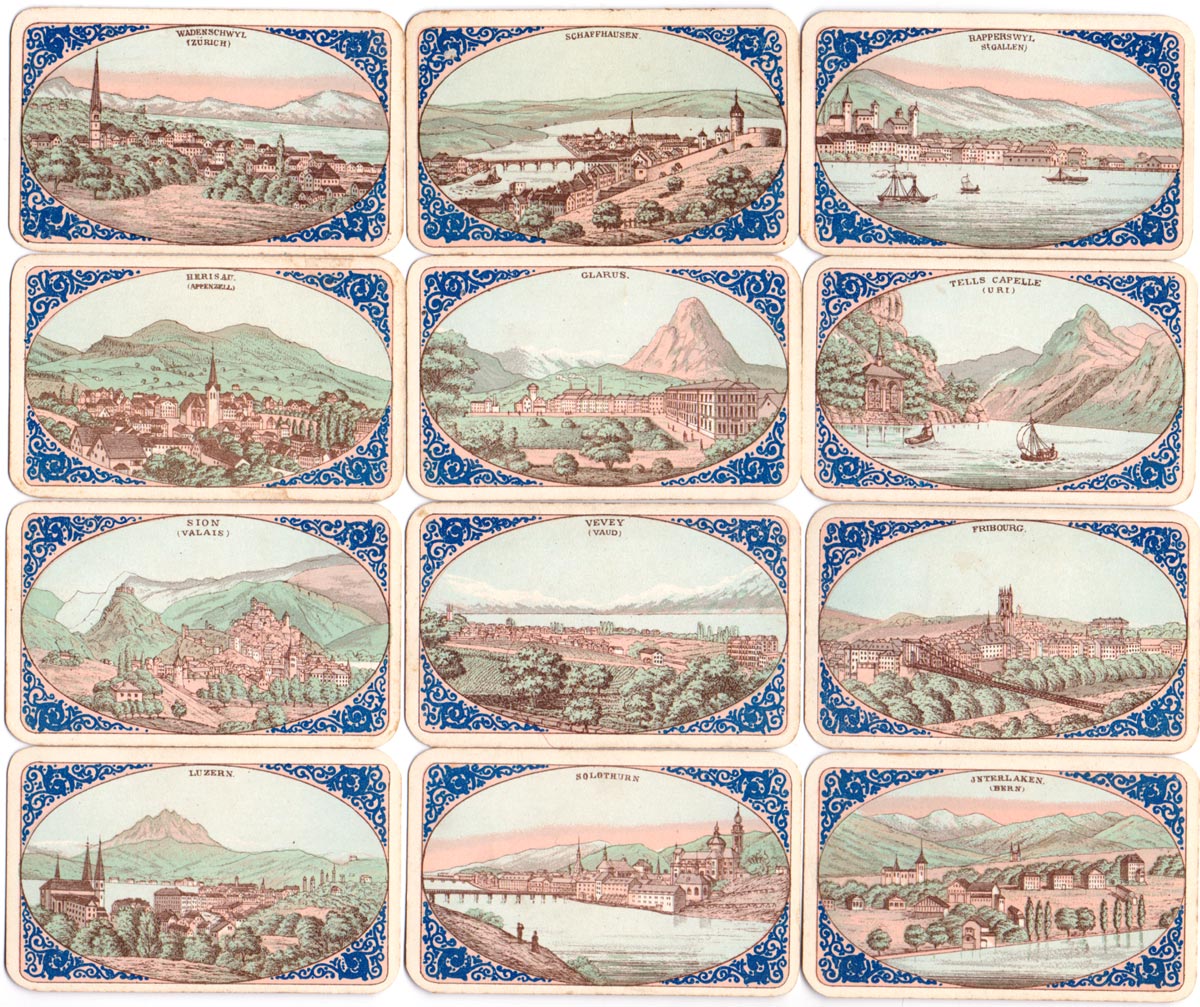 Member since February 01, 1996
View Articles
Curator and editor of the World of Playing Cards since 1996. He is a former committee member of the IPCS and was graphics editor of The Playing-Card journal for many years. He has lived at various times in Chile, England and Wales and is currently living in Extremadura, Spain. Simon's first limited edition pack of playing cards was a replica of a seventeenth century traditional English pack, which he produced from woodblocks and stencils.