Published January 13, 2015
Updated May 29, 2022
Casino No.240
Piatnik-Ritter No.240 - Obchodní Tiskárny Casino No.240.

---
The court cards from Ritter's packs were imported into the UK after WWII by Bancroft & Partners Ltd with the brand name "Casino". The joker was also carried over. (These should not be confused with a German firm who also used the name Casino.)
Obchodní Tiskárny Casino No.300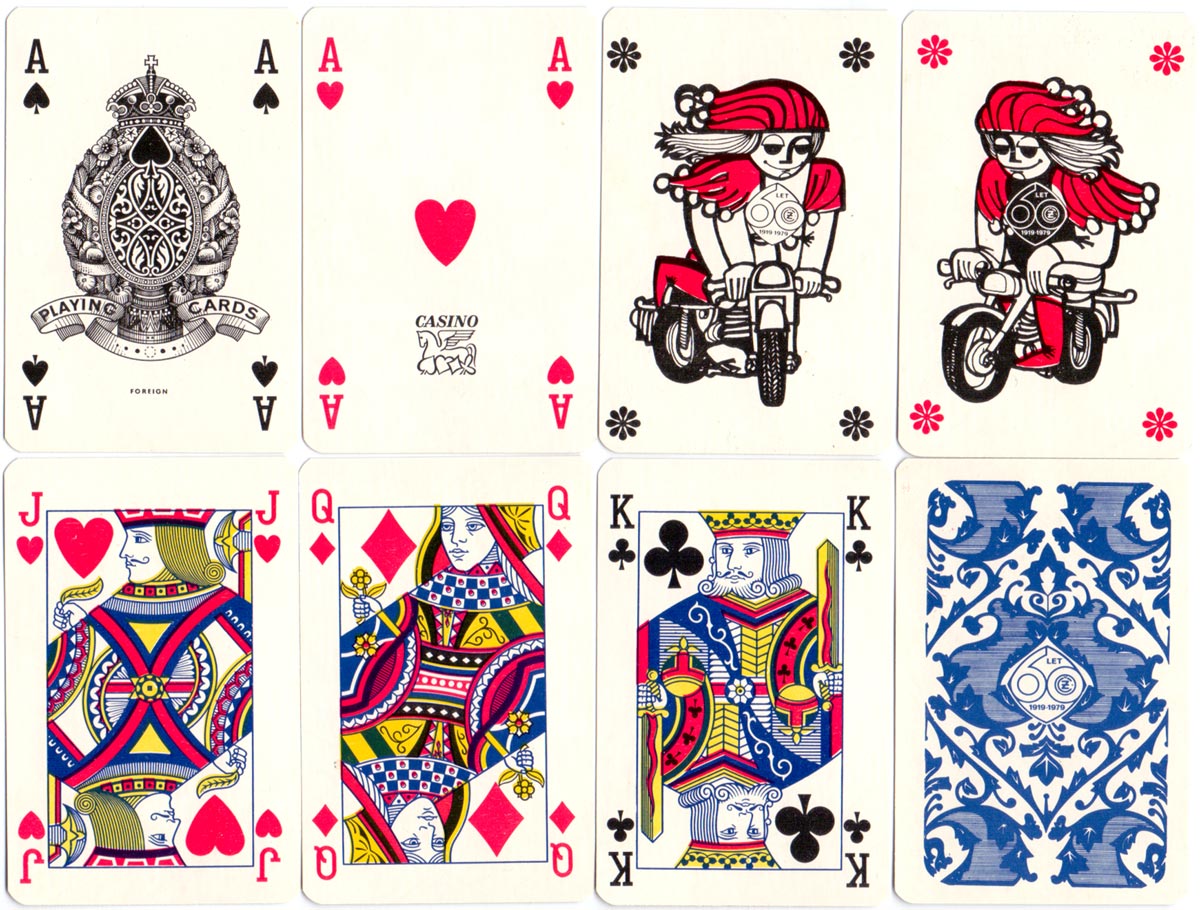 The ace of spades has been re-drawn several times but basically remains the same►
Member since March 02, 2012
View Articles
I have adored playing cards since before I was seven years old, and was brought up on packs of Waddington's No 1. As a child I was fascinated by the pictures of the court cards.
Over the next fifty years I was seduced by the artwork in Piatnik's packs and became a collector of playing cards.
Seeking more information about various unidentified packs I discovered the World of Playing Cards website and became an enthusiastic contributor researching and documenting different packs of cards.
I describe my self as a playing card archaeologist, using detective work to identify and date obscure packs of cards discovered in old houses, flea markets and car boot sales.