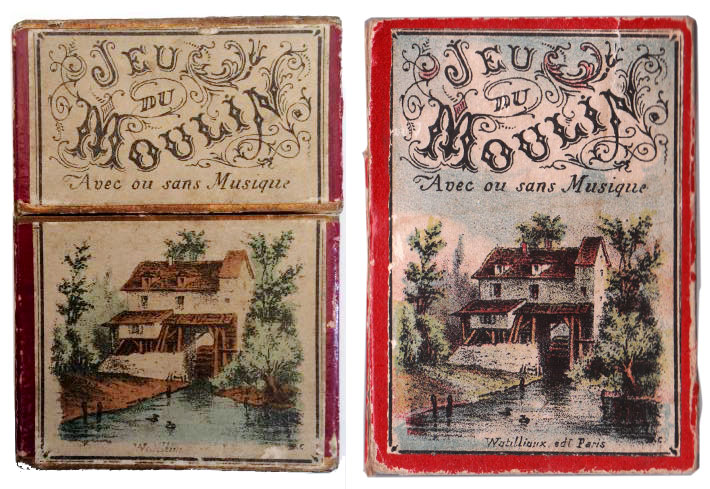 Jeu du Moulin, reminiscent of the old days of millers and water wheels, was designed by Bernard Coudert and first published by Jeux Watilliaux, Paris, in c.1880. Illustrations on the cards include the miller's boy, the maid, millstones, sacks of flour, hens, ducks, the cat and so on... 14 in total. Watilliaux subsequently became part of Les Jeux Reunis group whose trade mark 'LJR' can be seen on the rules sheet in this edition. The card game is played similar to Snap. There is also a musical accompaniment►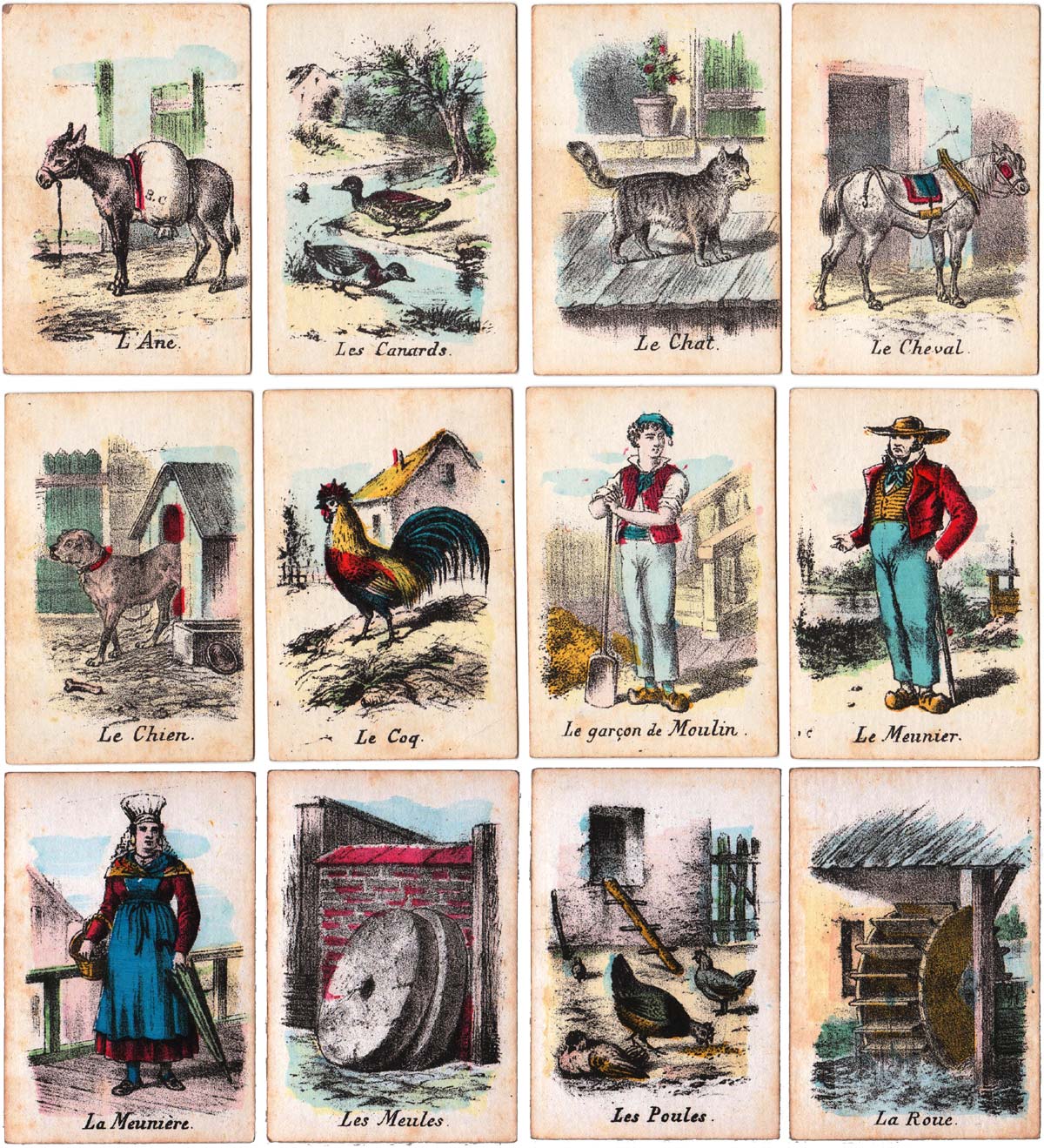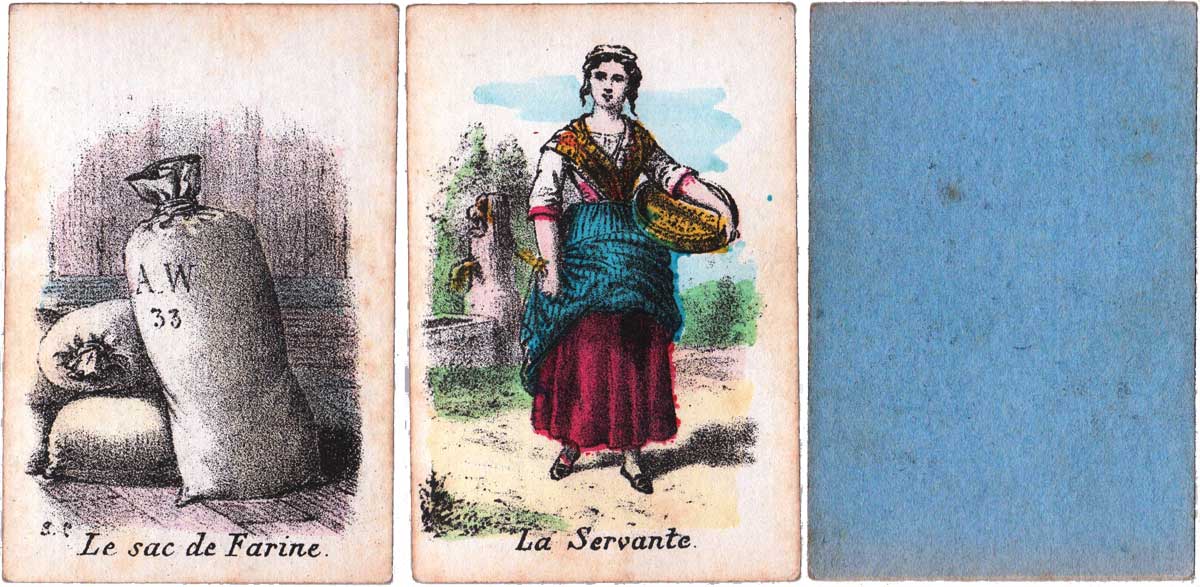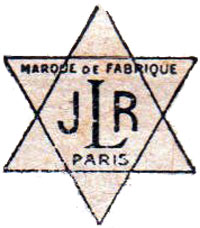 In 1913 the company which had bought Jeux Watilliaux in 1907 became "LES JEUX REUNIS" identified by the acronym JLR. The company continued until 1946.
References
Jeux Revenaz Tabernat - LJR►
Jeux Watilliaux catalogue 1903► .