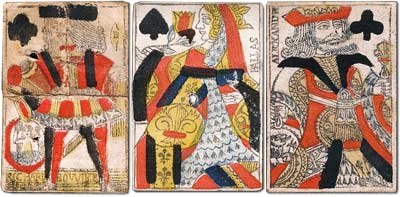 Although many of the figures were already known on earlier cards, the "Paris pattern" consolidated around the middle of the seventeenth century (based, perhaps, on the cards of Hector of Troyes). Single-figure courts prevailed until around 1830 when the double-ended version came into use. The court cards are usually named, and the reason for, or origins of, these names seems to derive from legendary heroes of antiquity. The Paris court card designs also appear in other parts of Europe as provincial variants (e.g. Belgian 'Genoese' pattern, Italian 'Piedmont' pattern). See Ken Lodge's Blog►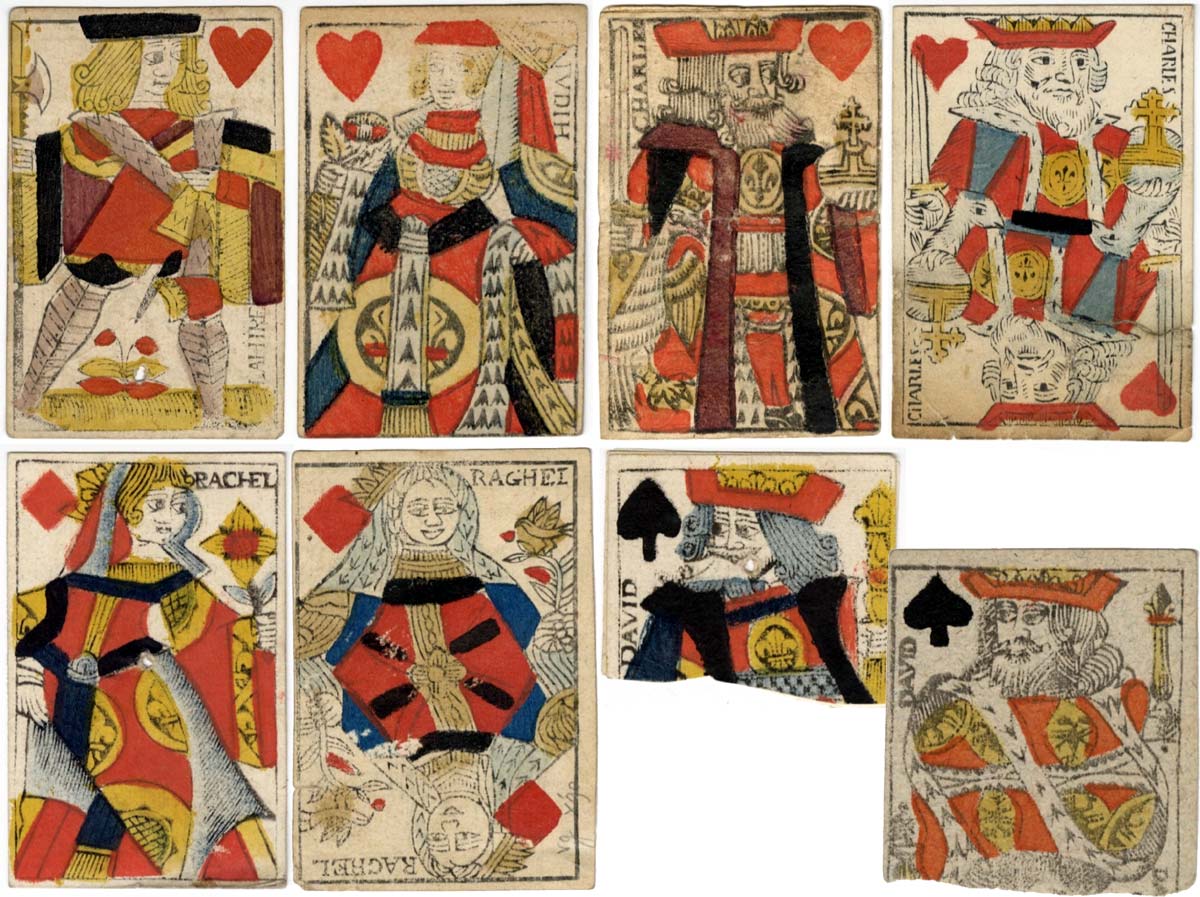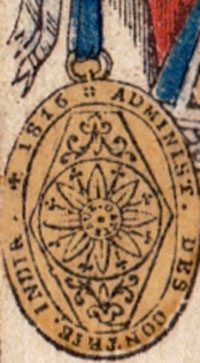 In the middle of the eighteenth century legislation was introduced making the Paris pattern the official portrait or pattern for the whole of northern France.
The outsized medallion held by the Jack of Clubs in his right hand was redesigned by Nicholas Marie Gatteaux, a member of a group of engravers who redesigned and standardised the Paris Pattern in 1813. Within this medallion are The Gatteaux Numbers. This was a time of massive French endeavour to standardise everything French under the "Code Napoleon" and set the pattern in a certain manner to last forever with no rogue variations. Well they certainly succeeded for a long time with the Paris pattern; introduced in 1813, the date on the medallion changed from time to time as follows:
1813–1815

1816–1827

1827–1852

1853–1890s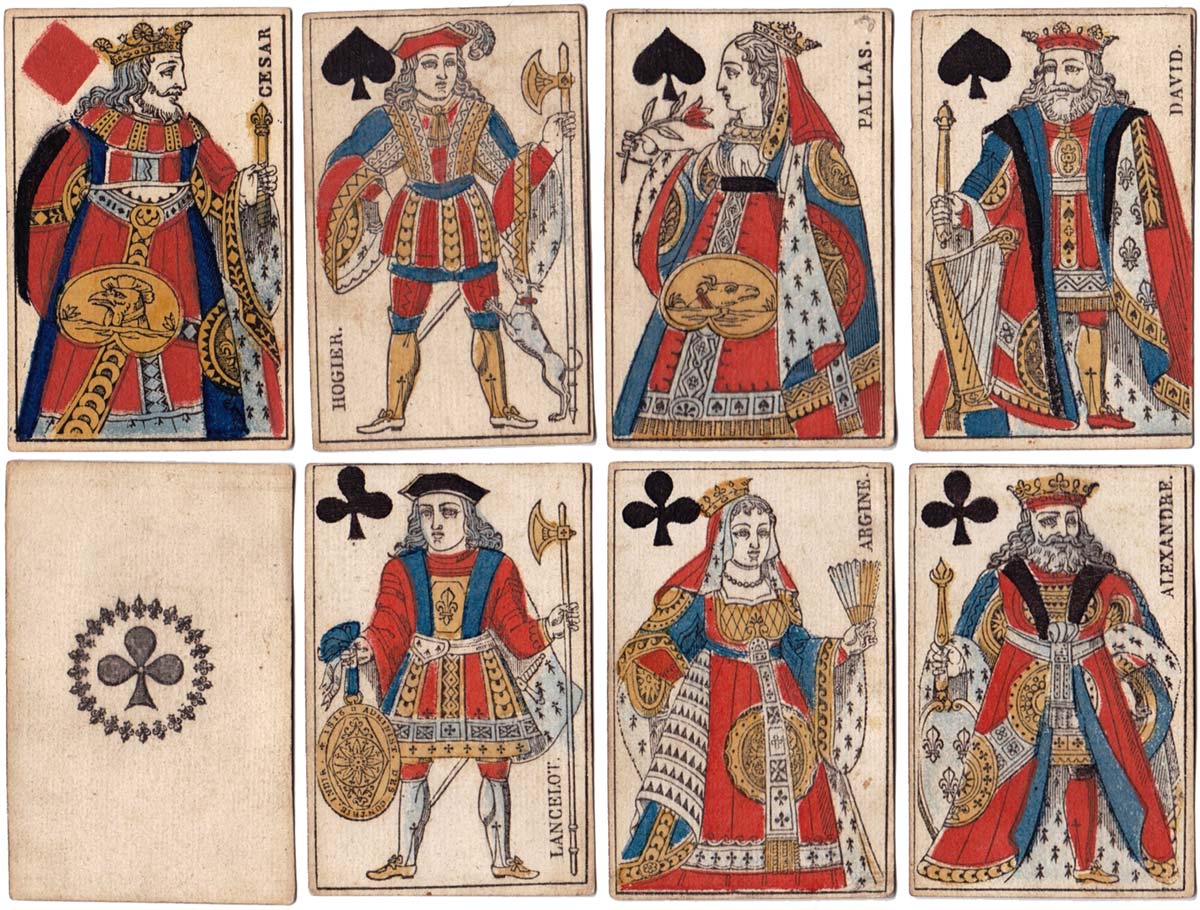 In the double-ended versions, although more convenient, many charming features of the designs are lost.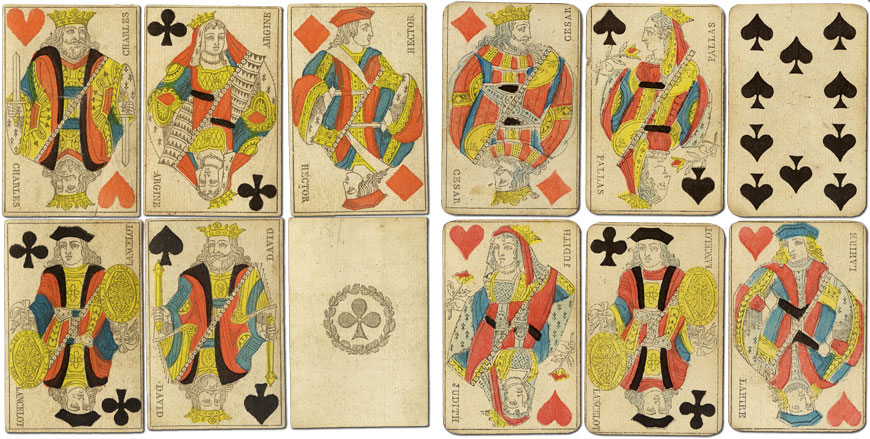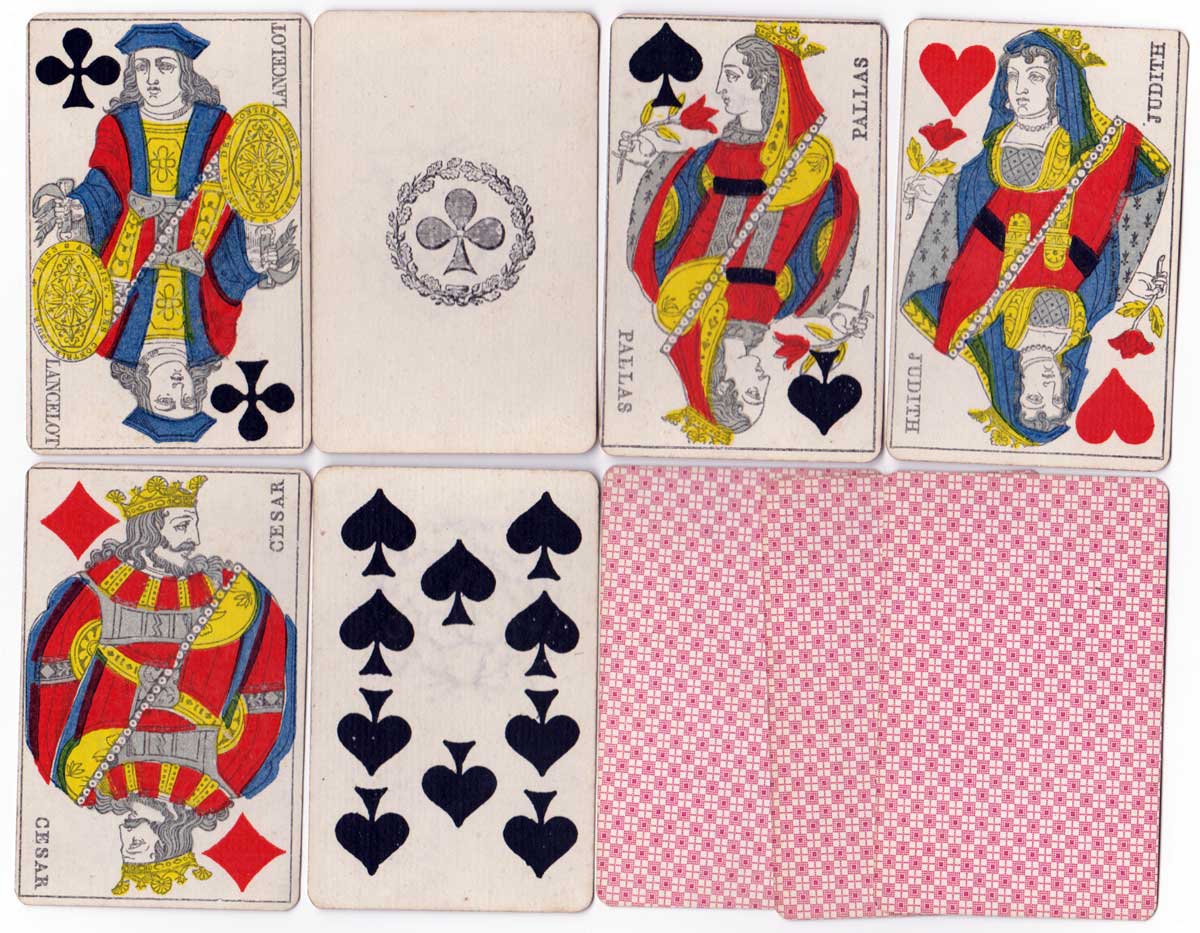 ---
For derivatives of French standard patterns, see

See also: decks manufactured in Germany by Johann Forster, Johann Backofen, Joseph Losch►