Published June 19, 2018
•
Updated March 09, 2022
Chief Cities Quartettes
Hand-made 'Chief Cities Quartettes' card game, c.1910.
Hand-made 'Chief Cities Quartettes' card game, c.1910 by an unknown artist. Each city from around the world has 4 cards with a hand drawn and painted image at the top and titles of the other three cards to complete the set handwritten at the bottom. Possibly inspired by a similar set (maybe Famous Cities or Counties) or perhaps photos in a book, the set must have taken some time to complete. In England this type of game was sometimes called "Happy Families", "Quartet" or "A Round Game" but "Quartette" could be from somewhere else in Europe.
The card for Edward VII is a clue: his correct date is 1901-1910. Queen Victoria was 1837-1901. This suggests that the author / artist may not have been acquainted with the current UK monarchy dates, and also that the cards would have been produced in or after 1910. There may be other clues.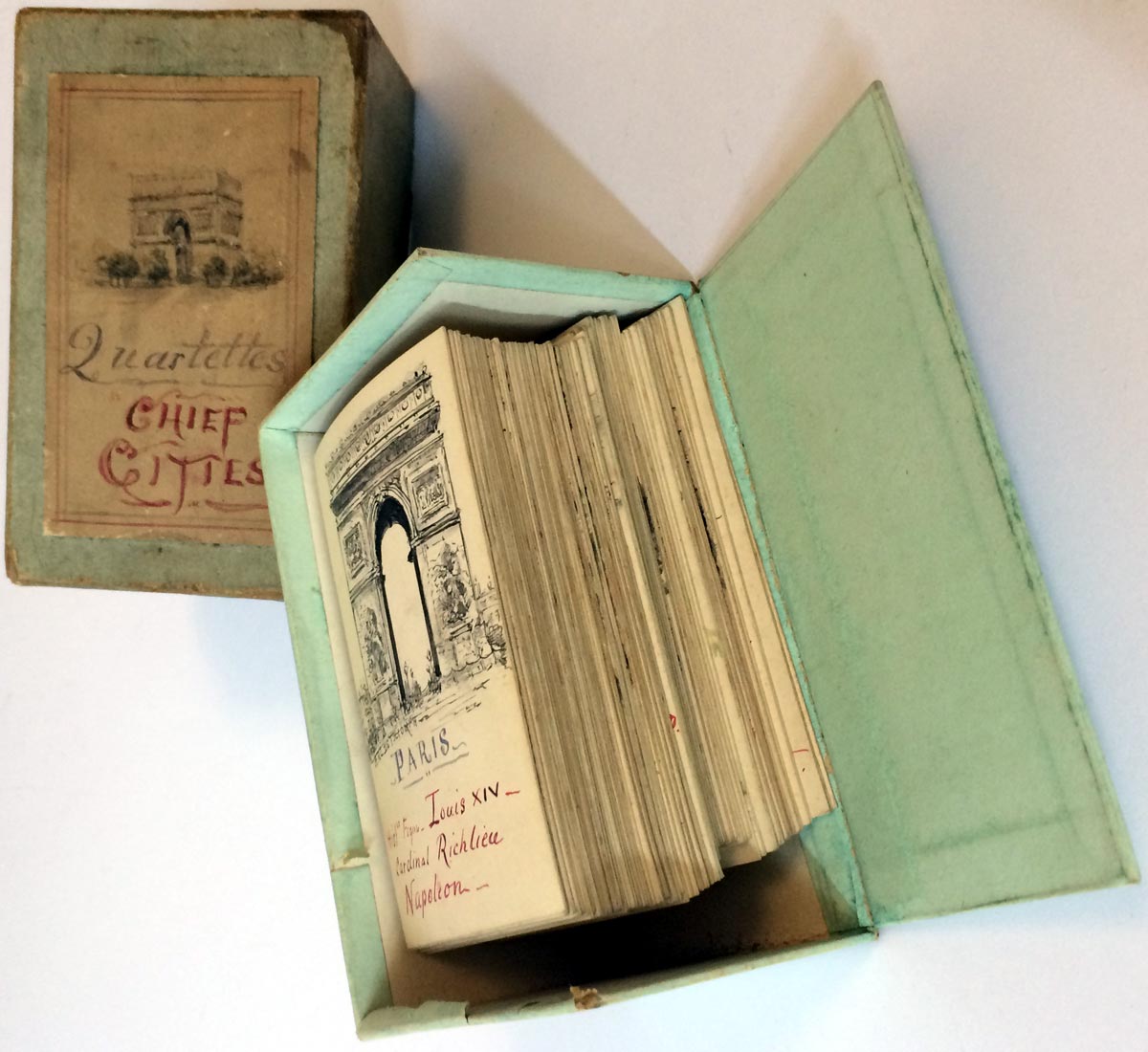 Member since February 01, 1996
Founder and editor of the World of Playing Cards since 1996. He is a former committee member of the IPCS and was graphics editor of The Playing-Card journal for many years. He has lived at various times in Chile, England and Wales and is currently living in Extremadura, Spain. Simon's first limited edition pack of playing cards was a replica of a seventeenth century traditional English pack, which he produced from woodblocks and stencils.