Published October 04, 2017
Updated May 16, 2022
Oppenheimer und Sulzbacher
Card games produced in Germany by Oppenheimer und Sulzbacher.

Oppenheimer und Sulzbacher was established in 1883 by Emil Oppenheimer and Ignatz Sulzbacher who were experienced in the stationery trade. The business was to be that of merchants and exporters only, based in Nurnberg in the south of Germany. The company had great success with sales to Great Britain under the "Globe Series" brand. The quality of their litho-printed games became a huge asset and we can see how good it was from the surviving games today. Many of them were designed in the UK but produced in Germany. Titles include: Draughts, Ephori, Fairy Snap, Flipperty Flop, Football, the Game of Numbers, Gerrymanders, Happy Families, Marto, Questions and Answers, Referendum, Karoo, Triplem, Snap, Sons of the Empire and Sweet Wedding Bell. Some games were designed in Germany and it's fun to look through them to find typically clothed German characters in the games.
"Sons of the Empire"
"Karoo" later reissued as "Triplem"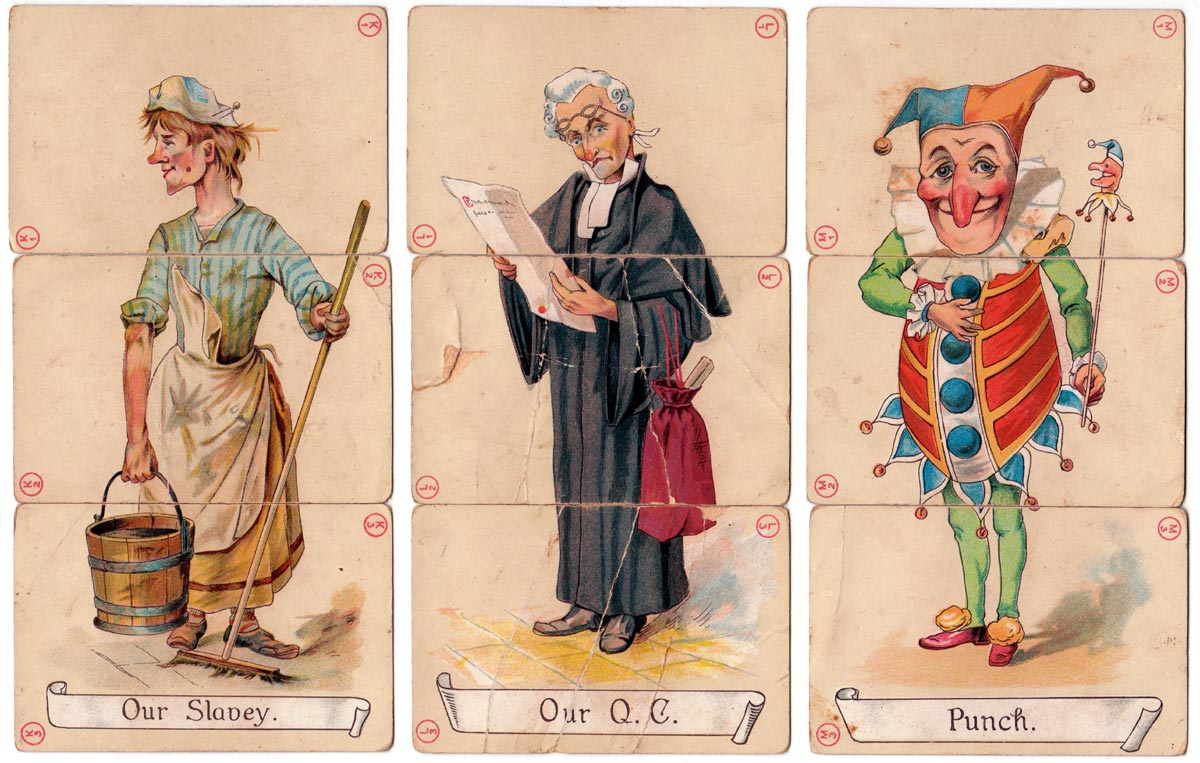 ---
There are other games which were probably exported to the UK by Oppenheimer und Sulzbacher which came from a different supplier without being branded "Globe". These include two snap packs, one with a child dressed as a policeman on the box and the other a girl with a pony tail skipping, being more suitable for British children.
See the Box►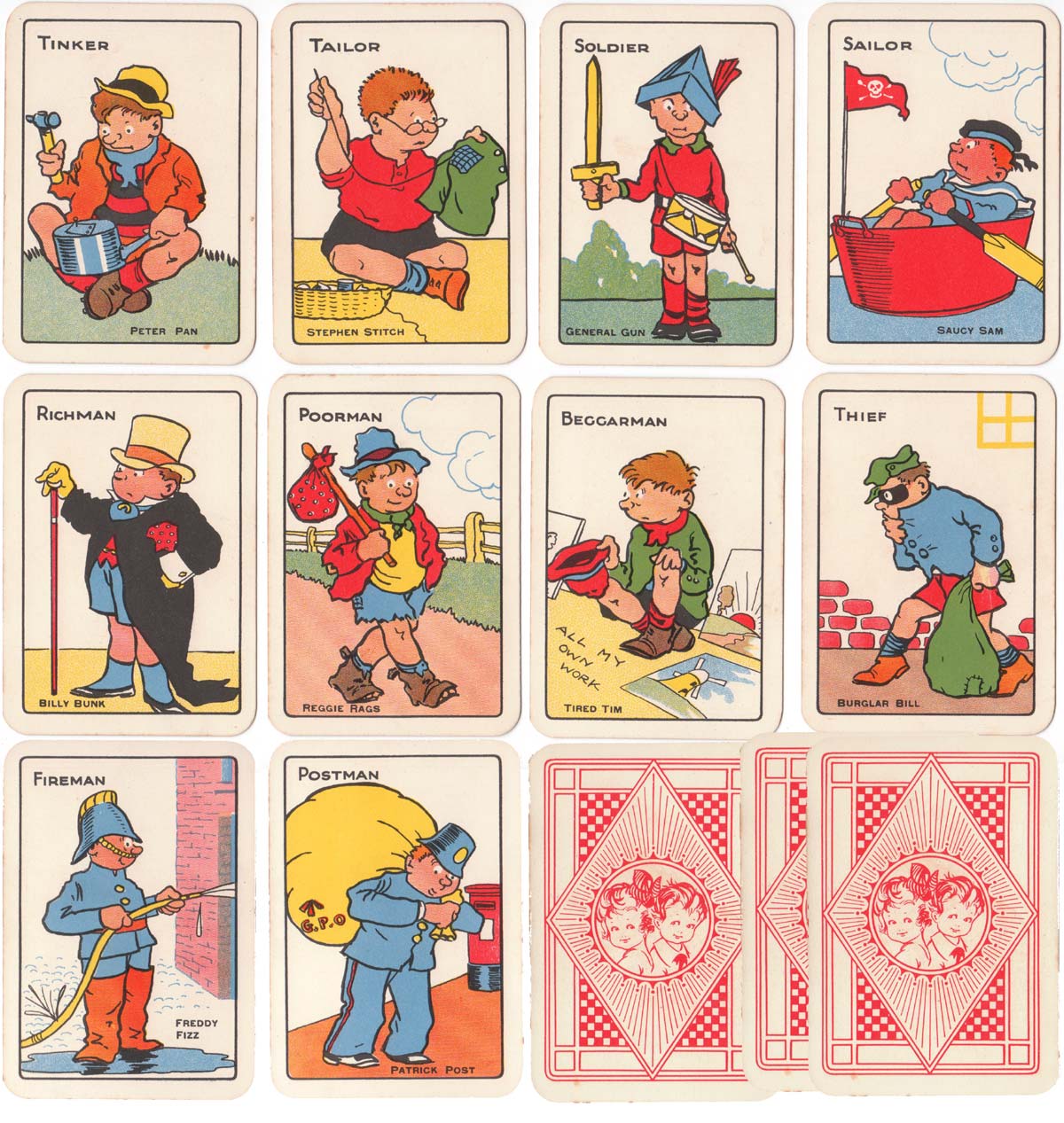 ---
See the Box►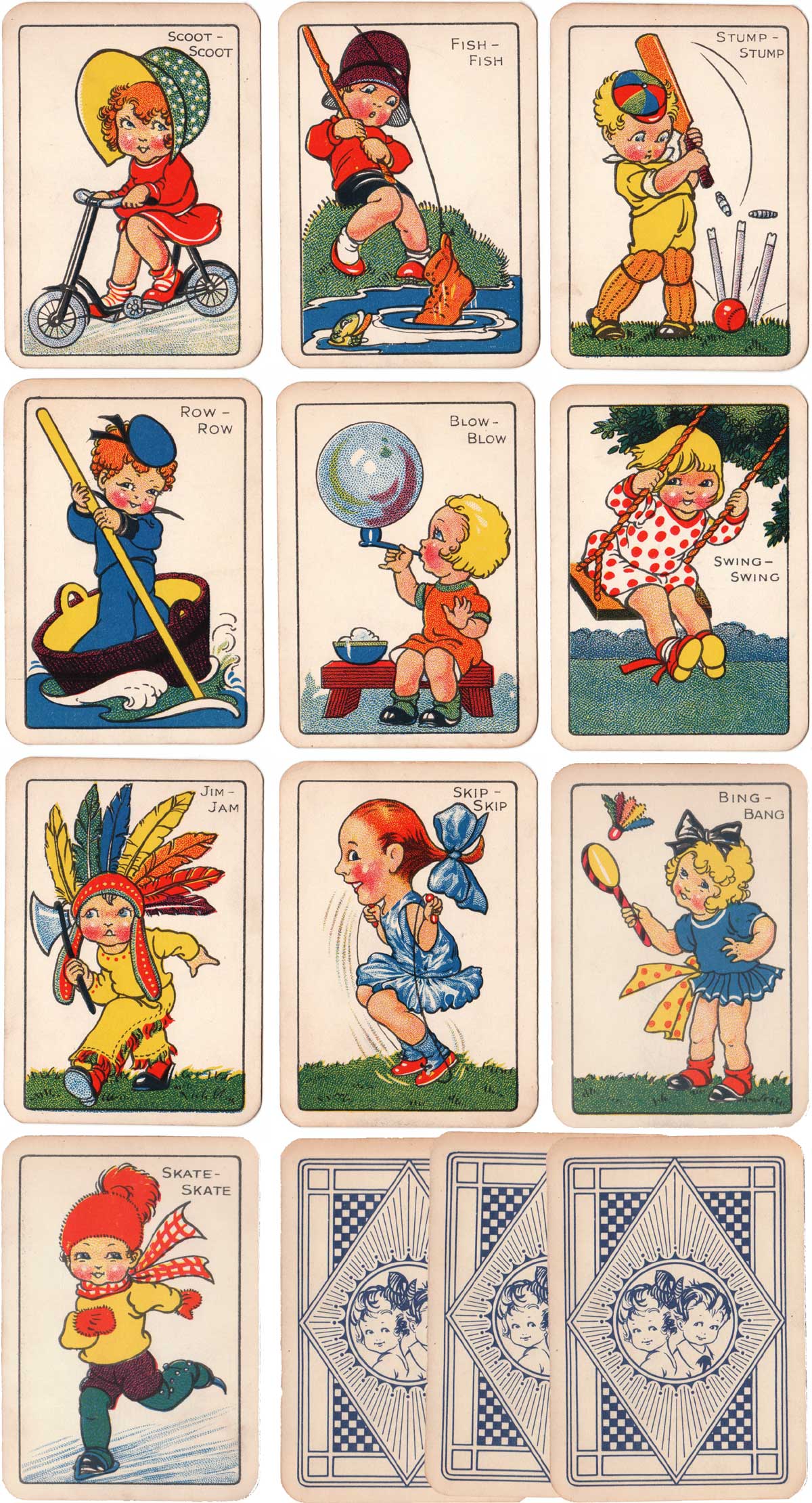 All the Globe Series games were produced by Oppenheimer und Sulzbacher for their UK catalogue. I suspect that the snap games were sourced from a different printer than their usual one and came from that printer's stock as they were printing other games with the same back design. One is a Black Peter game with animal characters and the other a Struwwelpeter in German. These may have been offered by O&S to the UK market to boost orders, but probably not.

When Hitler came to power Oppenheimer und Sulzbacher was eventually subject to "Aryanisation" because the owners were Jewish. Emil Oppenheimer had died in 1922 and Ignatz Sulzbacher also died later at an unknown date. The business had been run since then by their children Sigmund Oppenheimer and Jenny Sulzbacher. The company was seized in 1938 and Jenny Sulzbacher was taken eventually to Theresienstadt concentration camp where she was killed at age 75 in 1944. Sigmund was arrested, and only after the brave intervention of his wife was able to get an exit visa, maybe because of his medals which she showed them from his service in the German Army from long before the war had begun. They travelled to England and S Oppenheimer Ltd was incorporated in 1939. It remained a wholesaler buying in goods as had the German company. Sigmund and his old school friend Ludwig Goldsmith and his son Fred built the company up successfully.
"EMU" Series
In 1945 the "Globe" brand name was replaced with "EMU Series". This was used on a range of stationery goods of which playing cards and Snap cards were a small part. The playing cards were mostly printed by VEB Altenburger Spielkartenfabrik and display a little "Coeur" motif on one of the cards.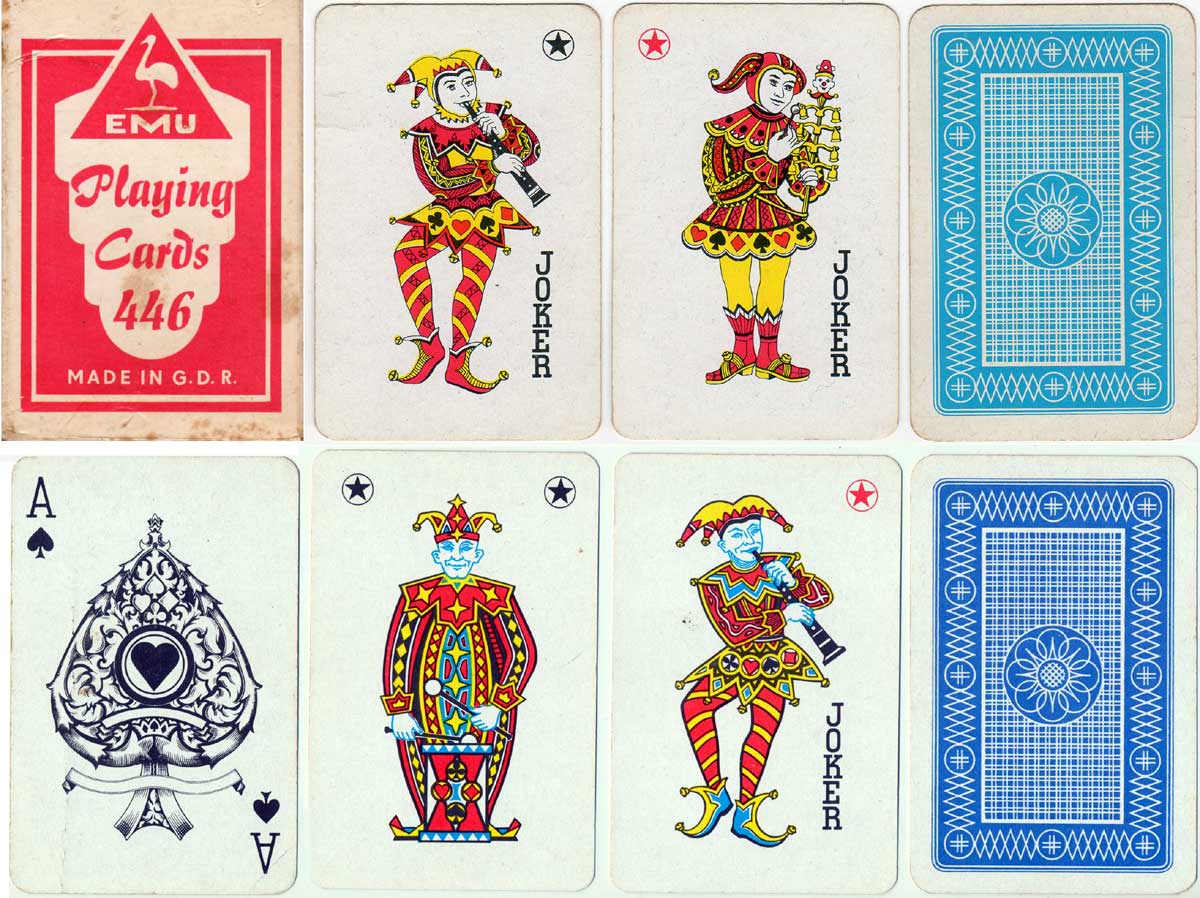 The Company went on later to supply school items like pencil cases and geometry sets even going in for small pocket money toys. In the early 1970s Sigmund and his partner Ludwig Goldsmith created The Playwrite Group Plc.
---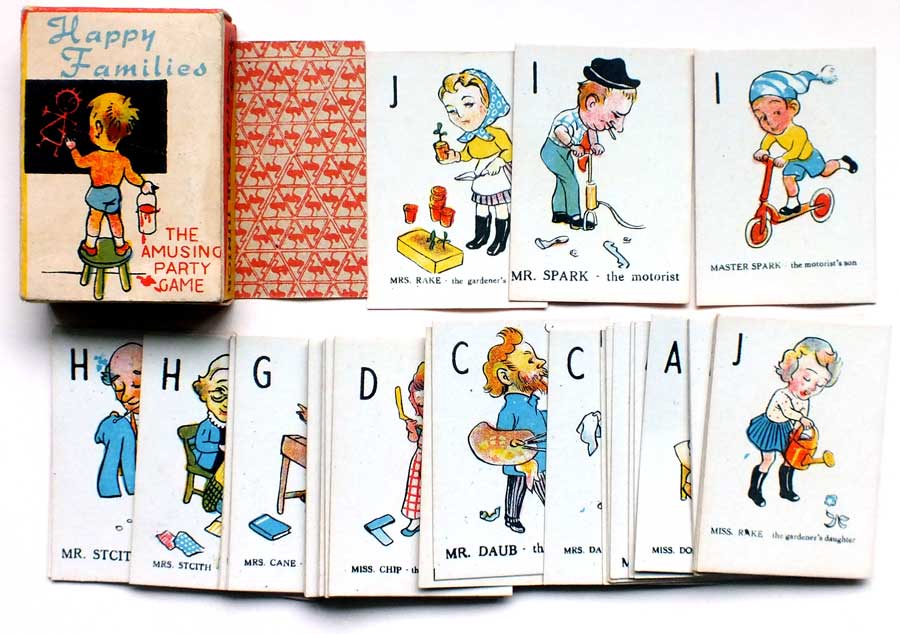 ACKNOWLEDGEMENTS
Member since February 01, 1996
View Articles
Curator and editor of the World of Playing Cards since 1996.