Published January 18, 2023
•
Updated January 18, 2023
Japanese McDonald's Playing Cards
McDonald's Playing Cards for the Japanese market featuring McDonald's characters that appear in commercials and merchandise.
McDoanld's playing cards for the Japanese market, released in 2017 and manufactured in China by the Hong Kong-based Marketing Store Worldwide (Asia) Ltd.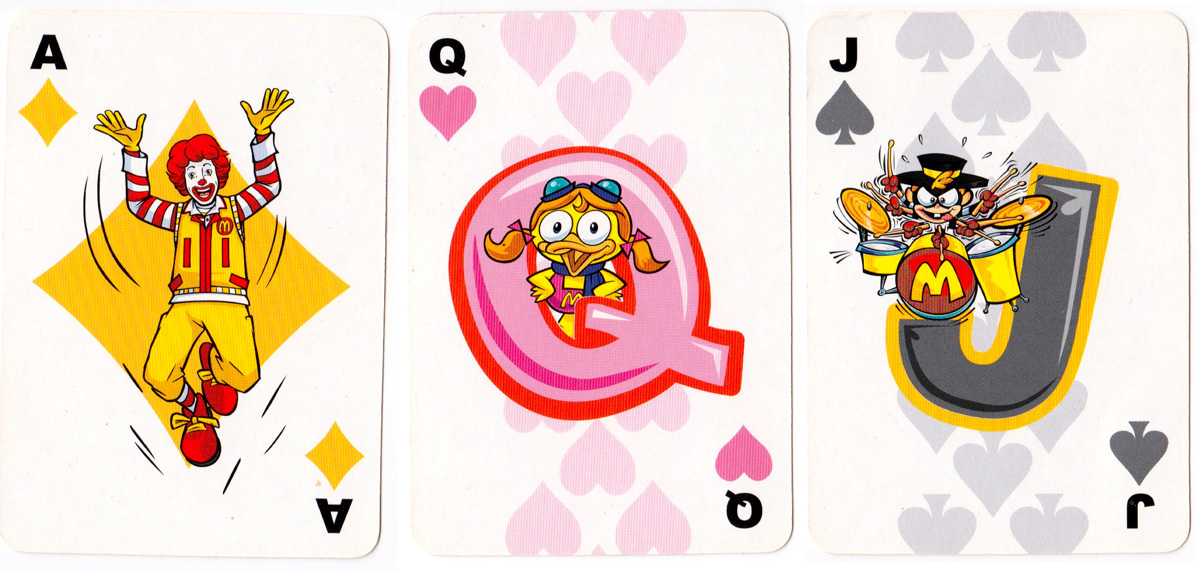 The pack, which features a Happy Meal on the joker and a different McDonald's character on each suit. Diamonds feature Ronald McDonald, clubs show Grimace, a purple creature of unknown species, hearts features Birdie the Early Bird and spades features the Hamburglar.
Three other cards, which seem to represent game rules, are also included in the set. However, because of my poor Japanese, I haven't been able to identify the games; if anyone knows, please get in touch. See the box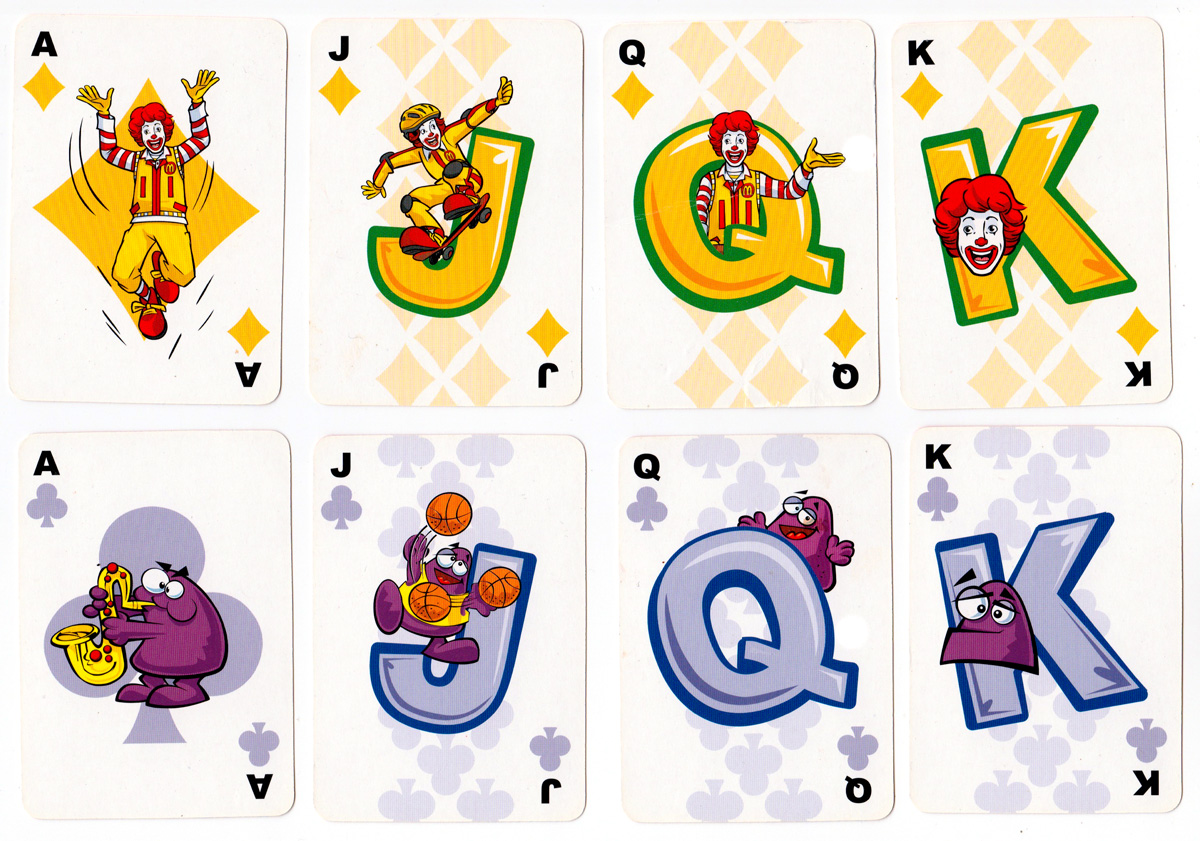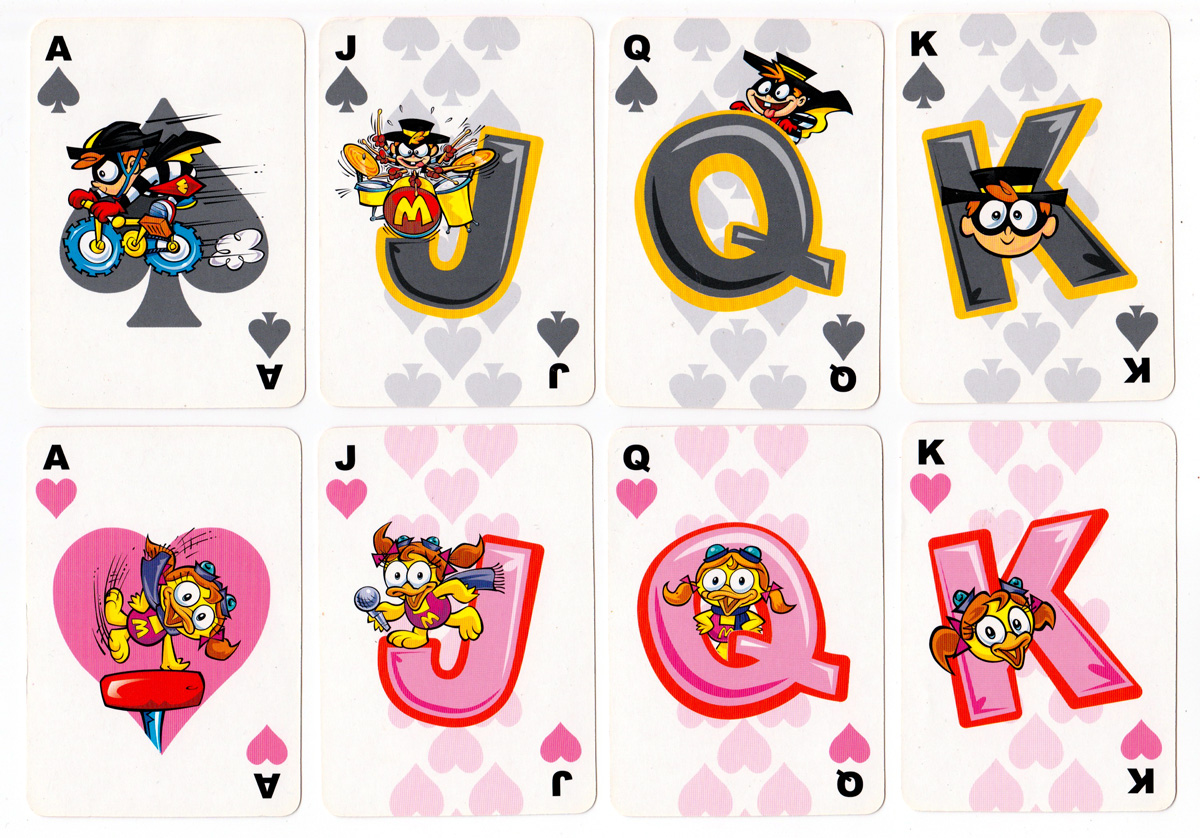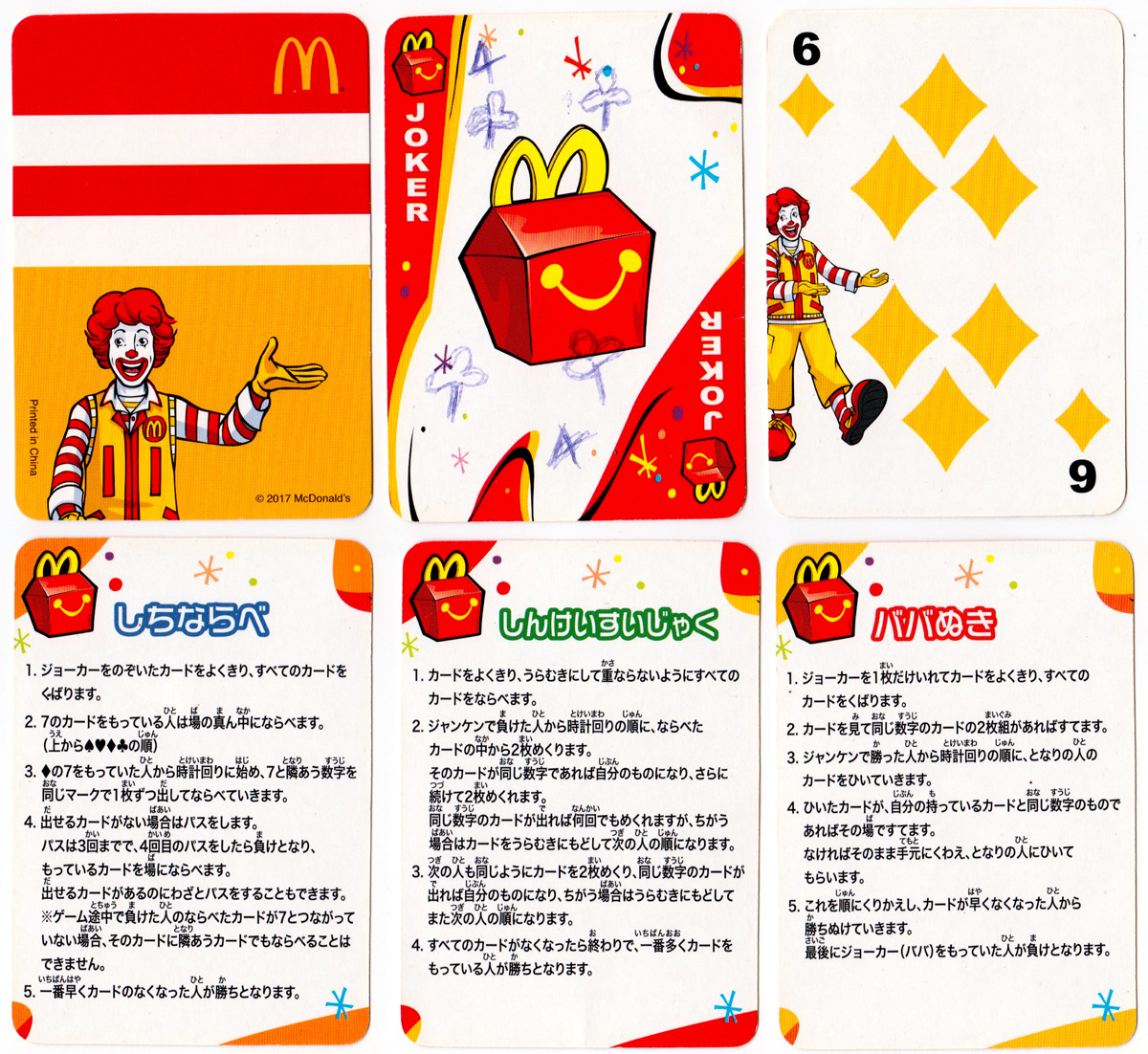 References
Member since March 15, 1997
Adam has been involved in developing the site as well as reviewing new decks and conducting research. He is particularly interested in innovation, Kickstarter and East Asian cards. He is a member of the IPCS and webmaster of the EPCS.