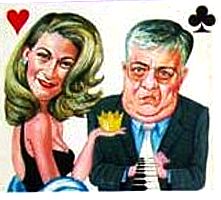 Latvian Celebrity Playing Cards published by Privātā Magazine, 2001
The two editors of "Privātā Dzīve" magazine, Ārija Lipska and Sandija Šķēle, conceived the idea for this pack which depicts well-known Latvian celebrities or politicians. The pack was designed by artist Ludmila Bulikina and printed by LGL Stils, Ltd in June 2001. The first edition was 3,000 packs.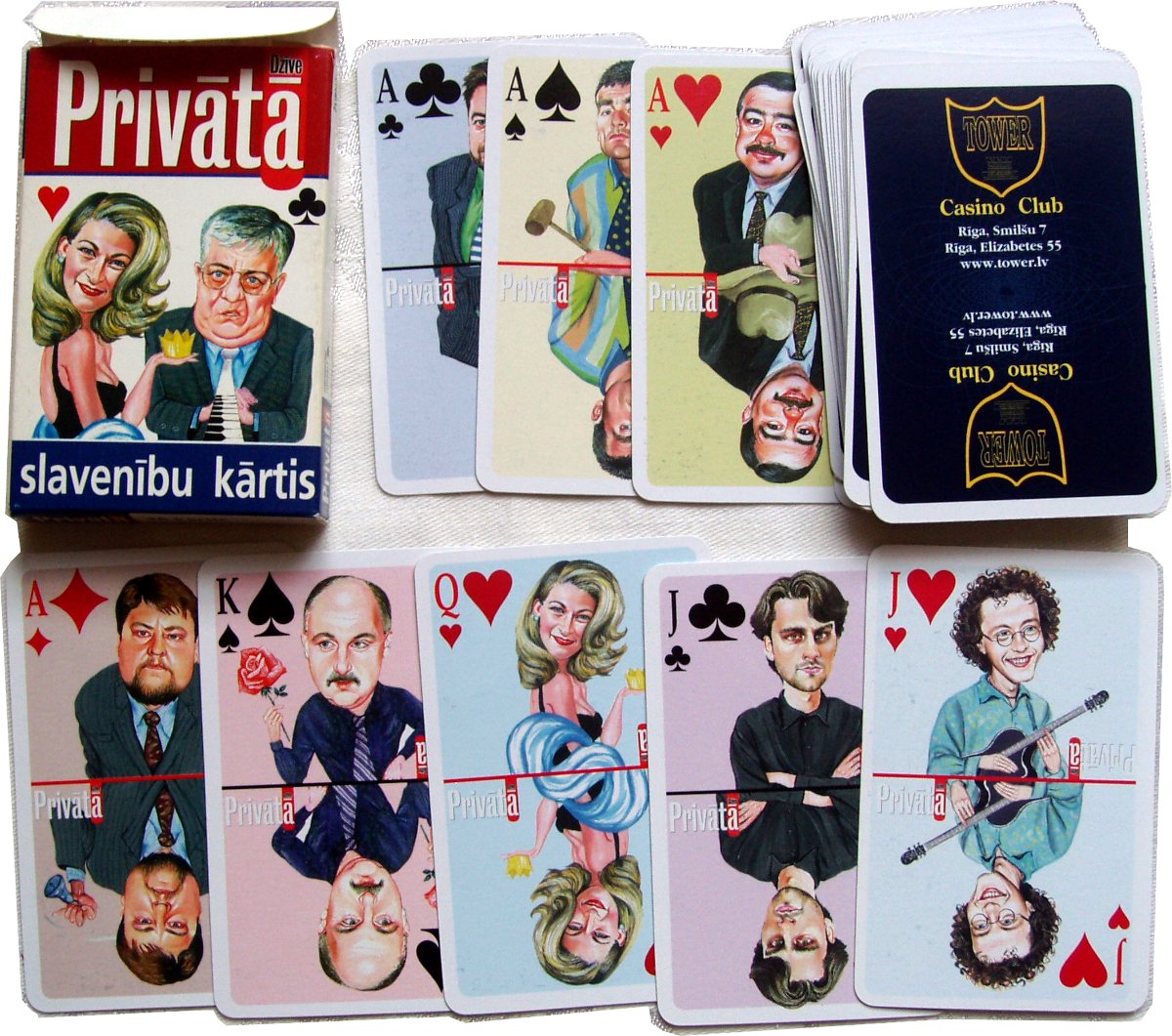 More Latvian cards: Rihards Zarinš • Stefans Bercs • Reinholds Kasparsons • Karlis Krauze • Alfreds Scwedrevitz • Black Peter • Karlis Padegs • Orija Nr.20 • Zole Vodka • Lāčplēsis - Latvia Art • Latvia Homepage
Member since February 01, 1996
View Articles
Curator and editor of the World of Playing Cards since 1996. He is a former committee member of the IPCS and was graphics editor of The Playing-Card journal for many years. He has lived at various times in Chile, England and Wales and is currently living in Extremadura, Spain. Simon's first limited edition pack of playing cards was a replica of a seventeenth century traditional English pack, which he produced from woodblocks and stencils.