Published July 03, 1996
Updated April 26, 2022
Rihards Zarinš
Playing cards designed by Rihards Zarinš, 1921. Latvian indices and with heraldic and hunting motifs reminiscent of the countries' ancient history and folklore.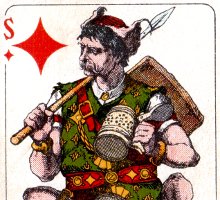 Rihards Zarinš, Latvia 1921
Latvijas Vertspapiru Spiestuve, Riga
The 1st 'National' set of Latvian playing cards designed by graphic artist Prof. Rihards Zarinš, director of the Government Printing House (1919-1933) and head of the graphic arts workshop at the Latvian Academy of Arts (1921-1938). The cards have Latvian indices and folkloric ornamentation and motifs reminiscent of the countries' ancient history and folklore. Rihards Zarins also designed the Latvian national coat of arms which was formed after the proclamation of an independent Latvian Republic, banknotes, stamps and coins. Apart from countless works of applied and commercial graphic art, Zarins made book-illustrations, etchings, lithographs, drawings, water colors, caricatures and ex libris. See biography of Rihards Zarinš →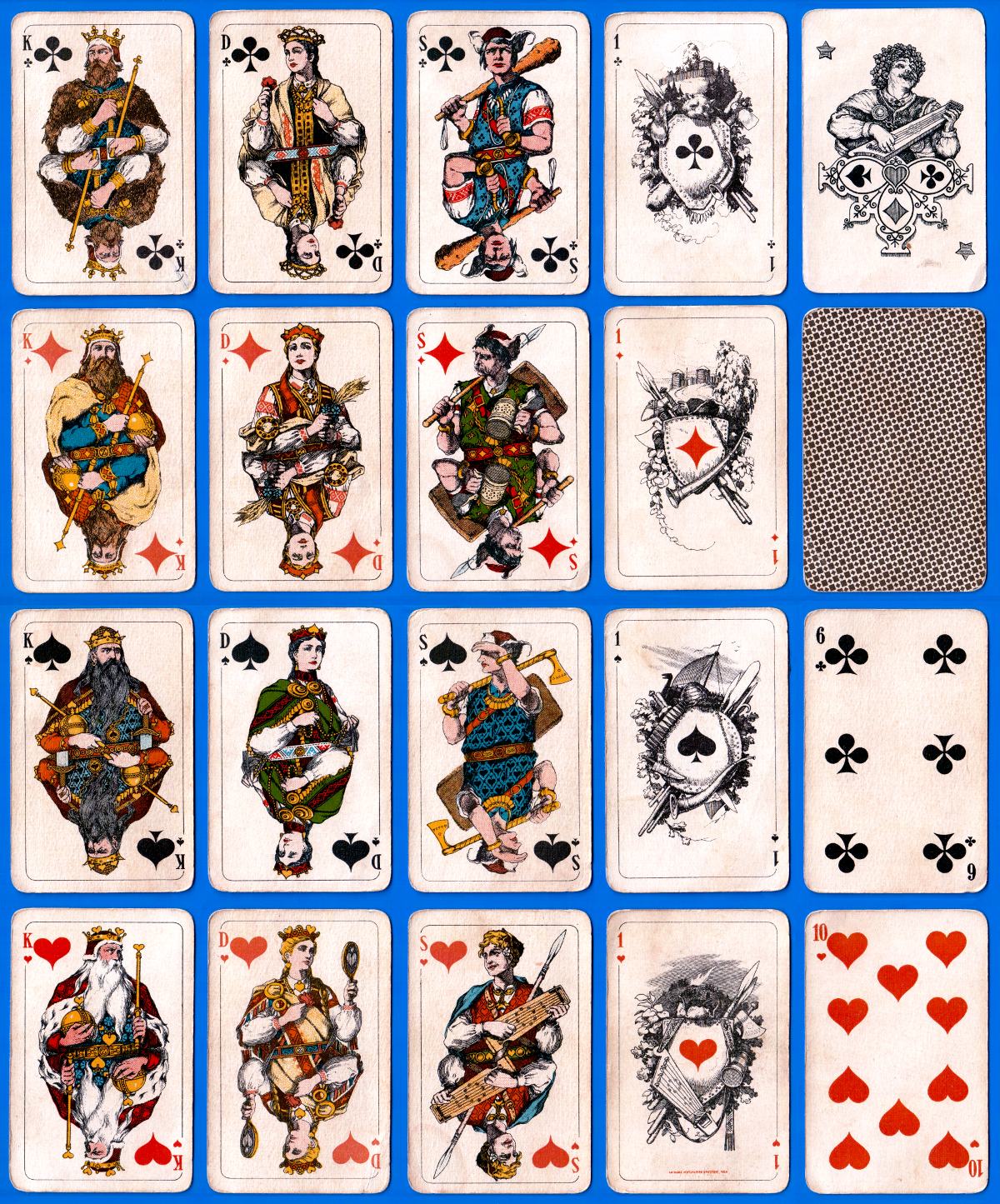 Member since February 01, 1996
View Articles
Curator and editor of the World of Playing Cards since 1996. He is a former committee member of the IPCS and was graphics editor of The Playing-Card journal for many years. He has lived at various times in Chile, England and Wales and is currently living in Extremadura, Spain. Simon's first limited edition pack of playing cards was a replica of a seventeenth century traditional English pack, which he produced from woodblocks and stencils.