Published July 02, 2010
•
Updated June 28, 2023
Alfreds Scwedrevitz
This pack was issued during wartime, in 1936, under the name "Latvian Red Cross Cards No.7".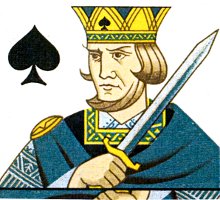 Latvian playing cards designed in 1936 by graphic artist Alfreds Scwedrevitz.
This pack was the 5th National Latvian pack, and was first issued in 1939, under the name "Latvian Red Cross Cards No.7". At that time a lot of people hoped that Latvia's recently lost independence would soon be regained, so on the first issues of this pack the Red Cross sign on the Ace of Hearts was supplemented with the Latvian coat of arms.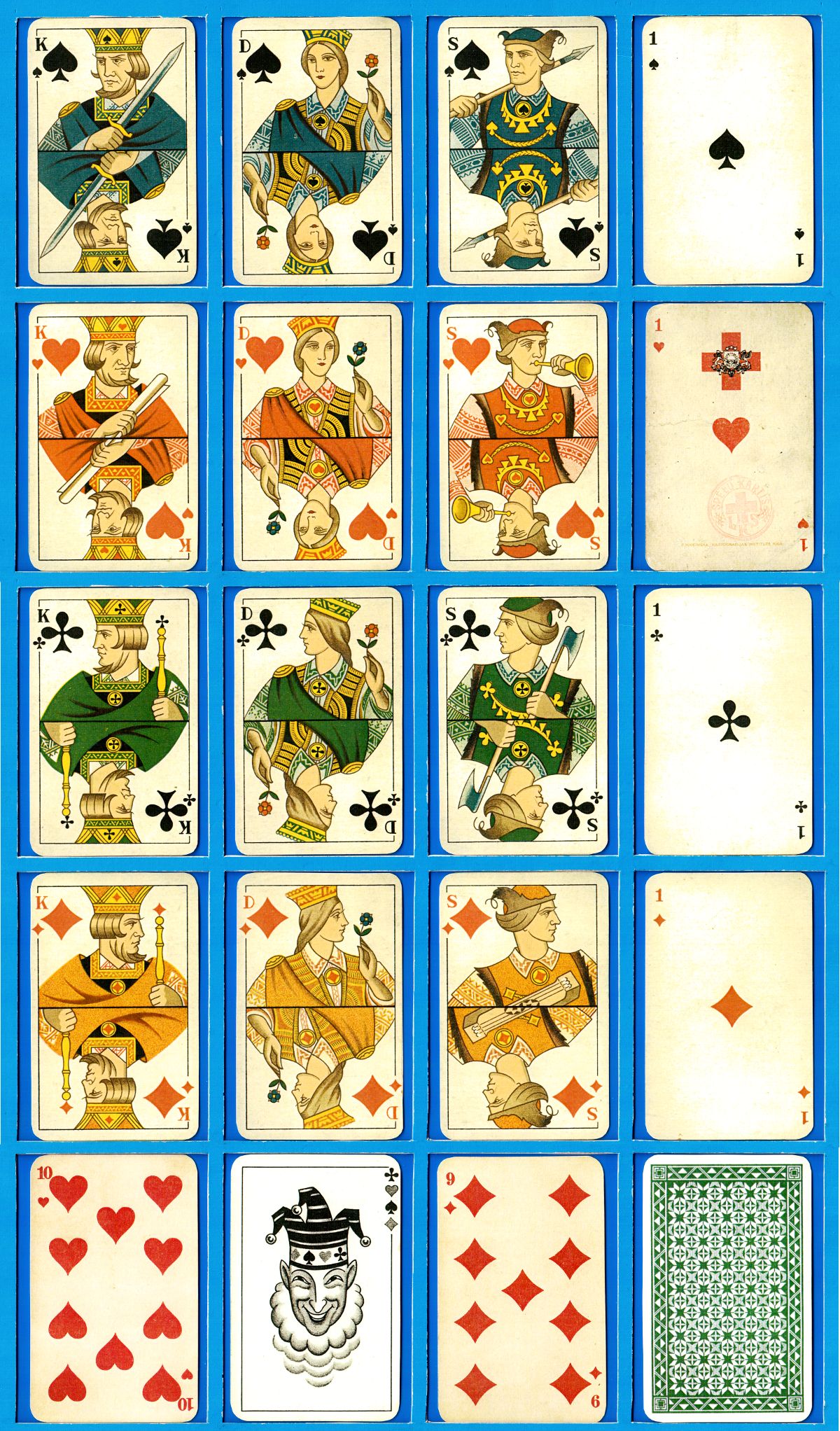 This particular edition was published by 'P. Mantnieka Kartografijas Instituts, Riga', as printed on the Ace of Hearts.
The pack was reprinted many times and during wartime as 53 or 33-card packs, but the cardboard was not always of a high quality, and the registration of the printed colours became inaccurate. Finally, the designs were chosen to be reused in an advertising pack for Zole Vodka in 2000 but which was never issued see more →

See also: Rihards Zarinš • Stefans Bercs • Reinholds Kasparsons • Karlis Krauze • Black Peter • Karlis Padegs • Orija Nr.20 • Privātā • Latvia Homepage →
---
REFERENCES & NOTES
---

Member since July 01, 2010
I have been collecting cards since 1968, of course, then there were no contacts with world collectors, so my collection was very small. It was only in 1991, when Lithuania declared its independence, that it was possible to have contact with the world. It was a great honor for me to attend the IPCS convention in Munich, where I found many friends-colleagues. I managed to make an agreement with the Viennese card factory to print the ancient cards of Lithuania (PILYS).
My area of collecting - classic mirror-type cards and tourist cards - with images of cities, countries, photos. Also topics Sherlock Holmes, Alexander Dumas, Discover, Chess, Basketball, postage stamps on the cards. Since I am already 75 years old, I don't work, so I can't buy old cards (I really like classic cards from the 1920-1950 period). But my opinion is that it is better to have a card copy than nothing, so I will print one set of cards in Vilnius for my collection. Of course, if anyone wants, I can print it for them too. You can see my printed cards here: Lithuania - Orija.
I have published one book in Lithuania about cards and card games (in Lithuanian, about 400 pages): Albinas Borisevicius. Pirmasis padalijimas (The first deal)