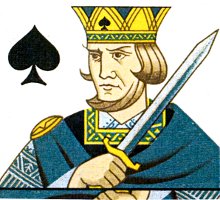 Latvian playing cards designed in 1941 by graphic artist Arturs Duburs and issued as 53 and 33-card packs.
This pack was the 5th National Latvian pack, and was issued during wartime, in 1941, under the name "Latvian Red Cross Cards No.7". At that time a lot of people hoped that Latvia's recently lost independence would soon be regained, so on the first issues of this pack the Red Cross sign on the Ace of Hearts was supplemented with the Latvian coat of arms.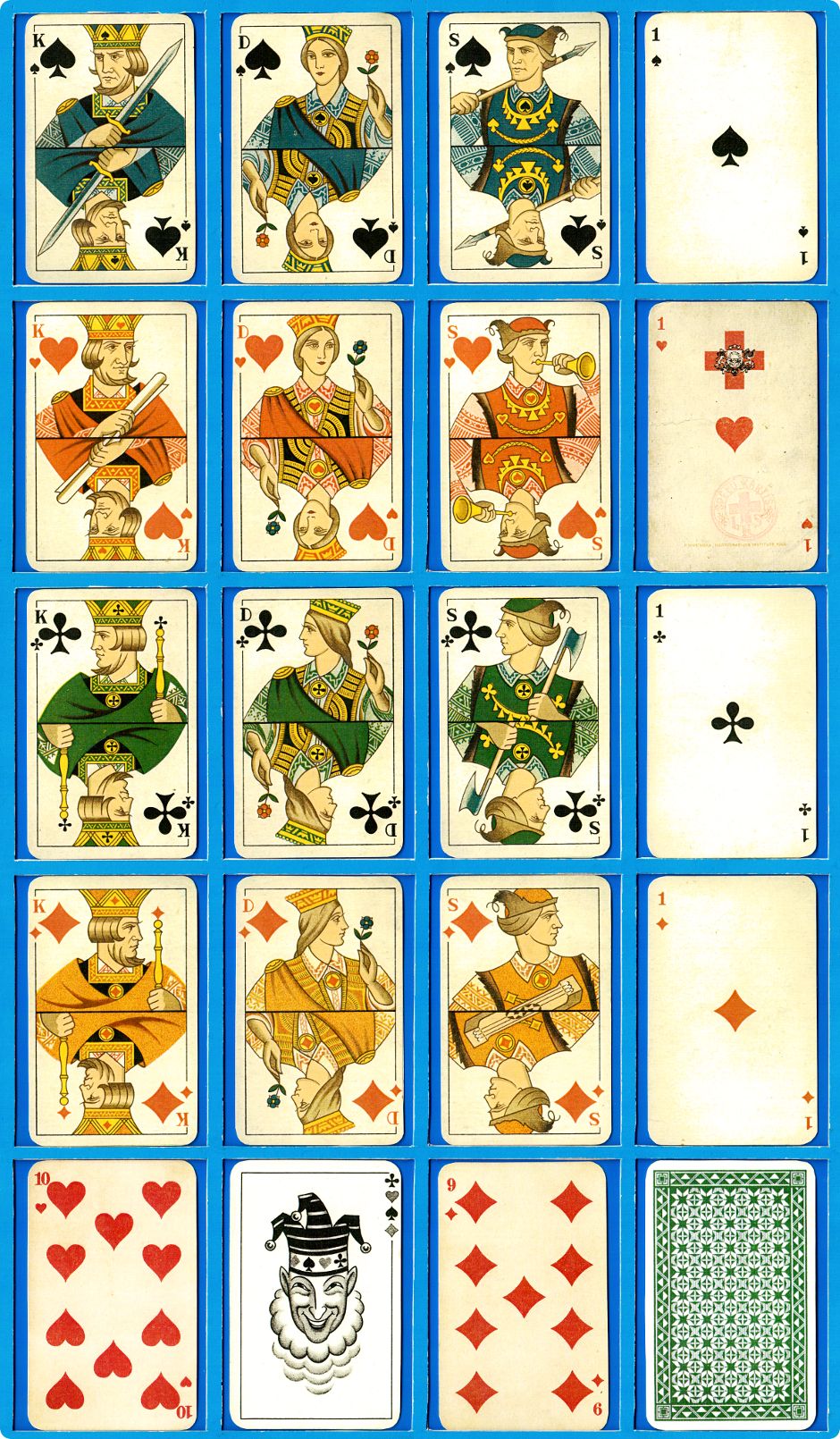 This particular edition was published by 'P. Mantnieka Kartografijas Instituts, Riga', as printed on the Ace of Hearts.
The pack was reprinted many times and during wartime the cardboard was not always of a high quality, and the registration of the printed colours became inaccurate. Finally, the designs were chosen to be reused in an advertising pack for Zole Vodka in 2000 but which was never issued see more →

See also: Rihards Zarinš • Stefans Bercs • Reinholds Kasparsons • Karlis Krauze • Black Peter • Karlis Padegs • Orija Nr.20 • Privātā • Latvia Homepage →