Published July 03, 1996
Updated May 20, 2022
Cards from an anonymous Mexican pack c.1835
Cards from a Mexican pack c.1835; maker unknown
Cards from a Mexican pack c.1835; maker unknown. The cards are of the 'Plumed Hat' or 'Llombart' pattern and were issued in support of the Mexican Federation. Mexico gained independence from Spain in 1821. One year earlier, a popularist revolution overthrew the newly established Mexican Empire for a federated republic. Numerous civil wars ensued followed by a war against the USA in 1846-8 in which Mexico lost much territory. The particular event, if any, that gave rise to these cards is not known.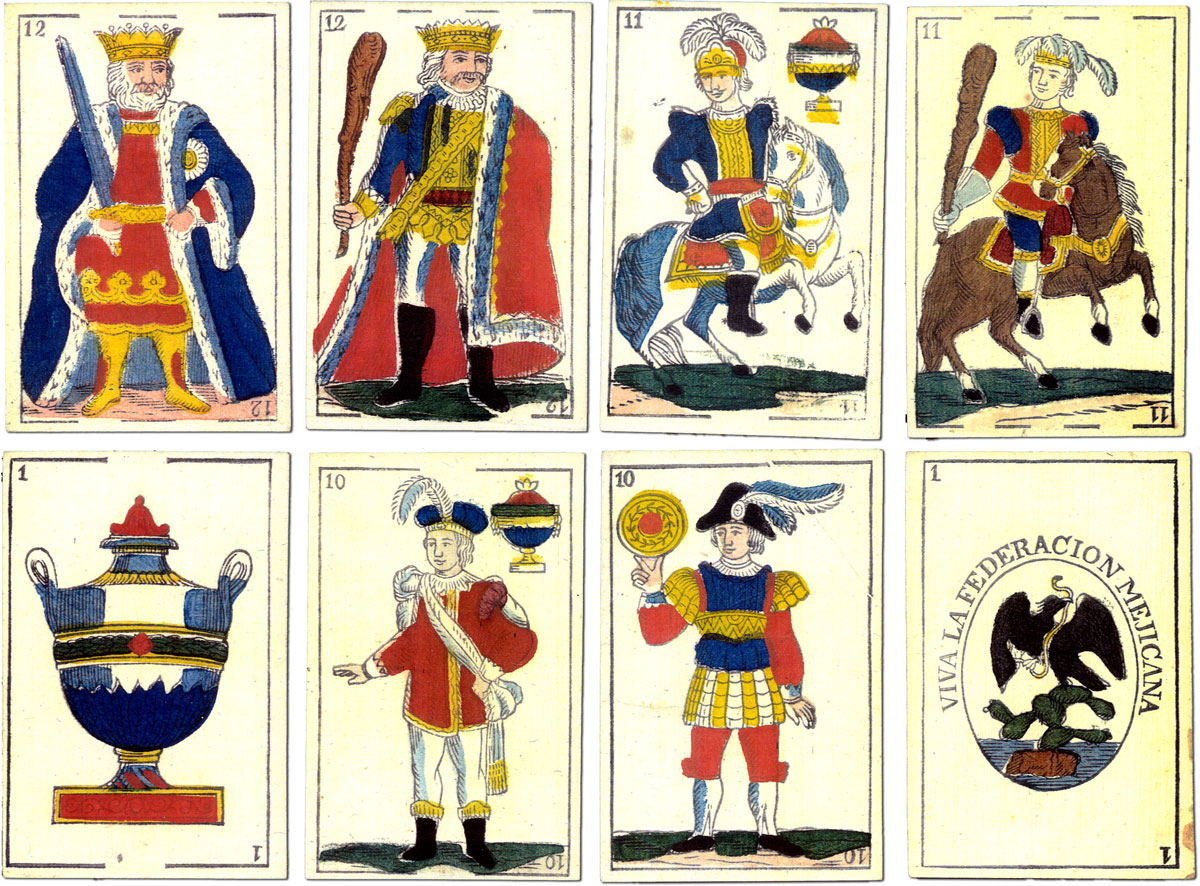 Member since February 01, 1996
View Articles
Curator and editor of the World of Playing Cards since 1996. He is a former committee member of the IPCS and was graphics editor of The Playing-Card journal for many years. He has lived at various times in Chile, England and Wales and is currently living in Extremadura, Spain. Simon's first limited edition pack of playing cards was a replica of a seventeenth century traditional English pack, which he produced from woodblocks and stencils.