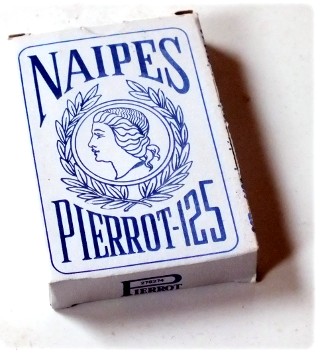 Naipes Pierrot-125
Naipes 'Pierrot-125' manufactured by Orpamex, S.A., Mexico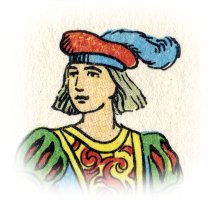 Organización Papelera Mexicana S.A. de C.V. (founded 1959) produce a wide range of products including office stationery, educational materials, computer accessories, catering and cleaning materials, etc. www.orpamex.com.mx
Naipes Pierrot-125 were first produced by Orpamex in c.1980 and are presented in a cardboard box (shown right). The name and address of the manufacturer printed on the edge of the box reads: Organización Papelera Mexicana, S.A., Av. del Taller 24, whilst the 'Pierrot' logo appears on the Fours of Coins and Cups.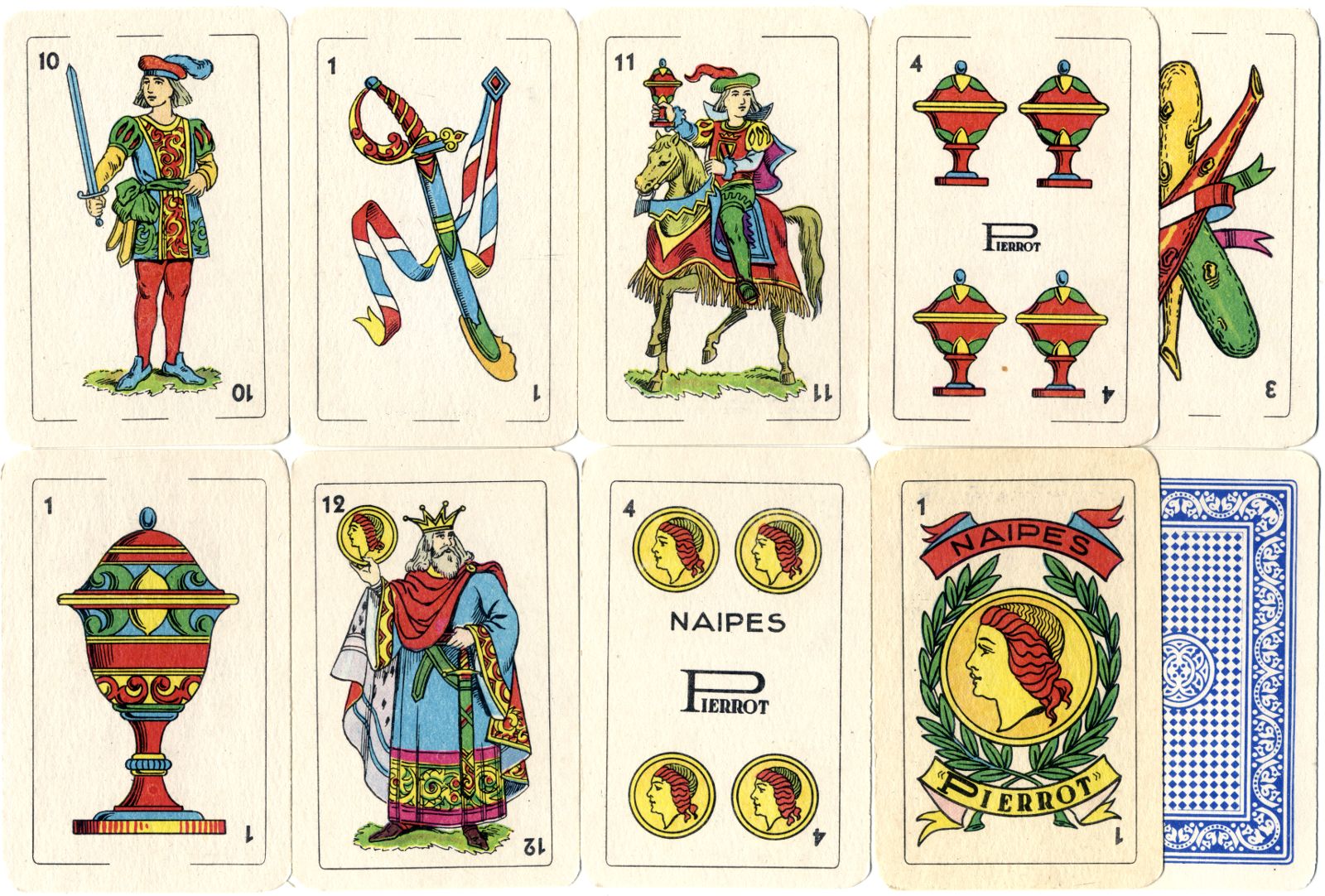 Member since February 01, 1996
View Articles
Curator and editor of the World of Playing Cards since 1996.