Published July 03, 1996
Updated May 20, 2022
Bartolo Borrego, Mexico
40-card Spanish-suited woodblock and stencil pack made in Mexico by Bartolo Borrego, 1836.
Bartolo Borrego, Mexico, 1836
...the old 'Spanish National' pattern
Borrego was manufacturing cards at least until the 1860s, and his packs were based on the old Spanish National pattern produced in Macharaviaya. The signature on the four of cups is believed to be related to some form of taxation or inspection regime similar to the system used in Spain.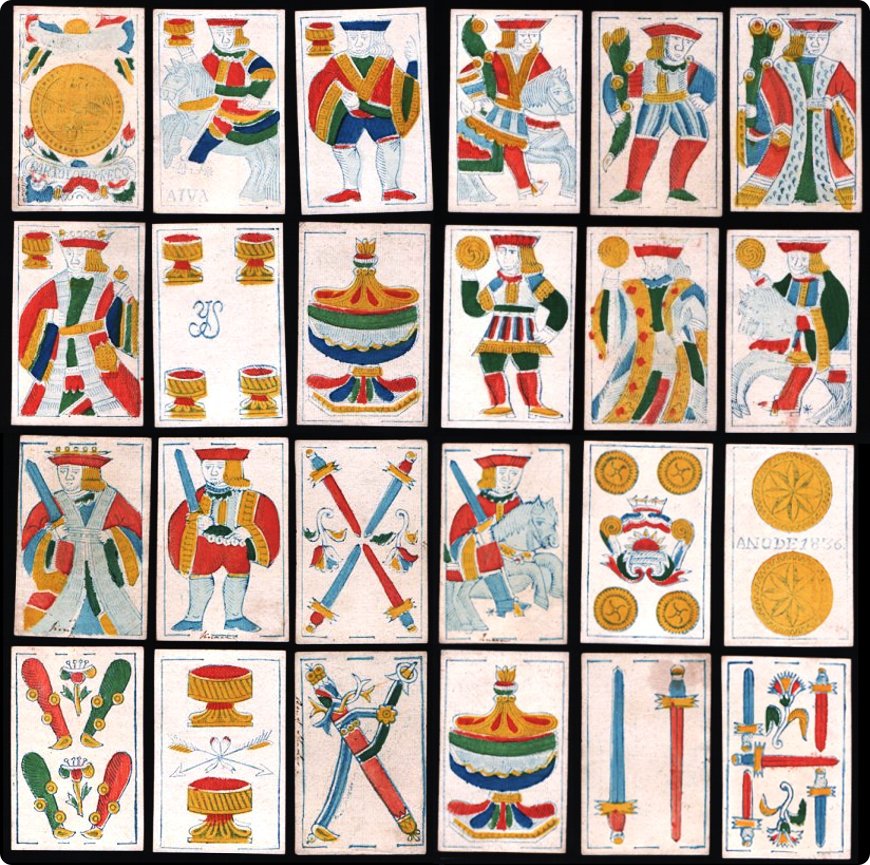 Member since February 01, 1996
View Articles
Curator and editor of the World of Playing Cards since 1996.