Published September 14, 2013
•
Updated March 12, 2022
Capel Vinos
Advertising playing cards for Capel Vinos S.A., manufactured by Naipes Comas, 2001.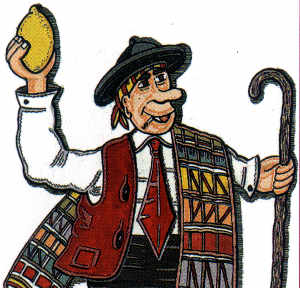 Capel Vinos S.A.
Original non-standard advertising playing cards for Capel Vinos S.A. (vineyards), Murcia (Spain), manufactured by Naipes Comas, 2001. The images are designed in an energetic style resembling woodcut, depicting traditional regional costumes and symbols of agricultural production, by Raul Rubio, whose signature appears on the four Aces. The four suit symbols are Lemons, Pruning Saws, Aubergines and Wine Skins. The Ace of Coins also has a lemon motif at the centre with the legend "El Limon de mi Tierra Perras". The four 'Knaves' are female and the four 'Cavaliers' are in fact riding donkeys. The image of a man drinking from a wineskin (bota de vino) appears on the reverse of the cards, also superimposed on the four Aces as well as the 11 & 12 of Wineskins.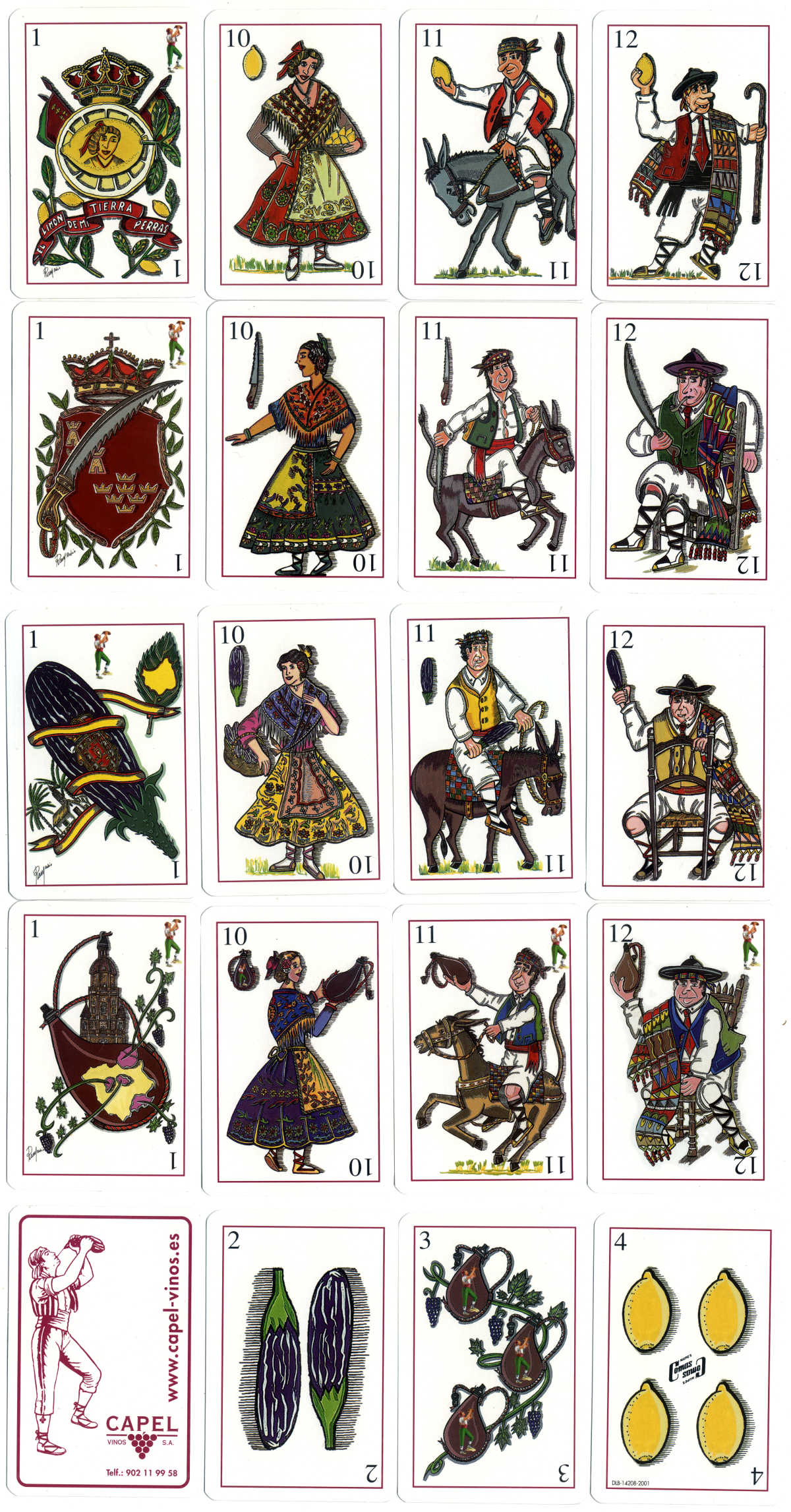 Member since February 01, 1996
Founder and editor of the World of Playing Cards since 1996. He is a former committee member of the IPCS and was graphics editor of The Playing-Card journal for many years. He has lived at various times in Chile, England and Wales and is currently living in Extremadura, Spain. Simon's first limited edition pack of playing cards was a replica of a seventeenth century traditional English pack, which he produced from woodblocks and stencils.