Published March 16, 2014
Updated January 29, 2017
Bodegas Trapiche
Promotional playing cards produced for Bodegas Trapiche, designed to play Quartet games by collecting a wine bottle card with four matching glasses.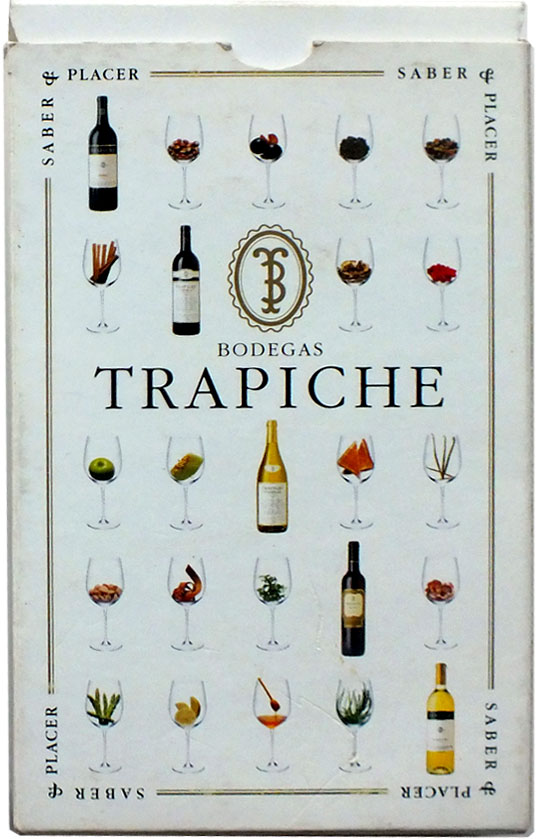 = Bodegas Trapiche = Saber & Placer =
These large sized promotional playing cards were produced for Bodegas Trapiche and given away at special functions. The cards show different wine varieties along with suggestions for a wide assortment of additional ingredients, such as currants, almonds, chilli, lemon, herbs, wood shavings etc. to enhance the pleasure and mystique of the wines. The pack contains 52 cards + 2 Jokers + 2 rule cards in a matching box. Designs by Zemma & Ruiz Moreno, c.1998.
The deck is designed to play Quartet type games by collecting the appropriate wine bottle along with four matching glasses, which are listed down the left-hand side, except the two Jokers which are empty wine glasses. Captions at the bottom of each set of wine glass cards spell out aphorisms of etiquette and wisdom for wine lovers and gourmets: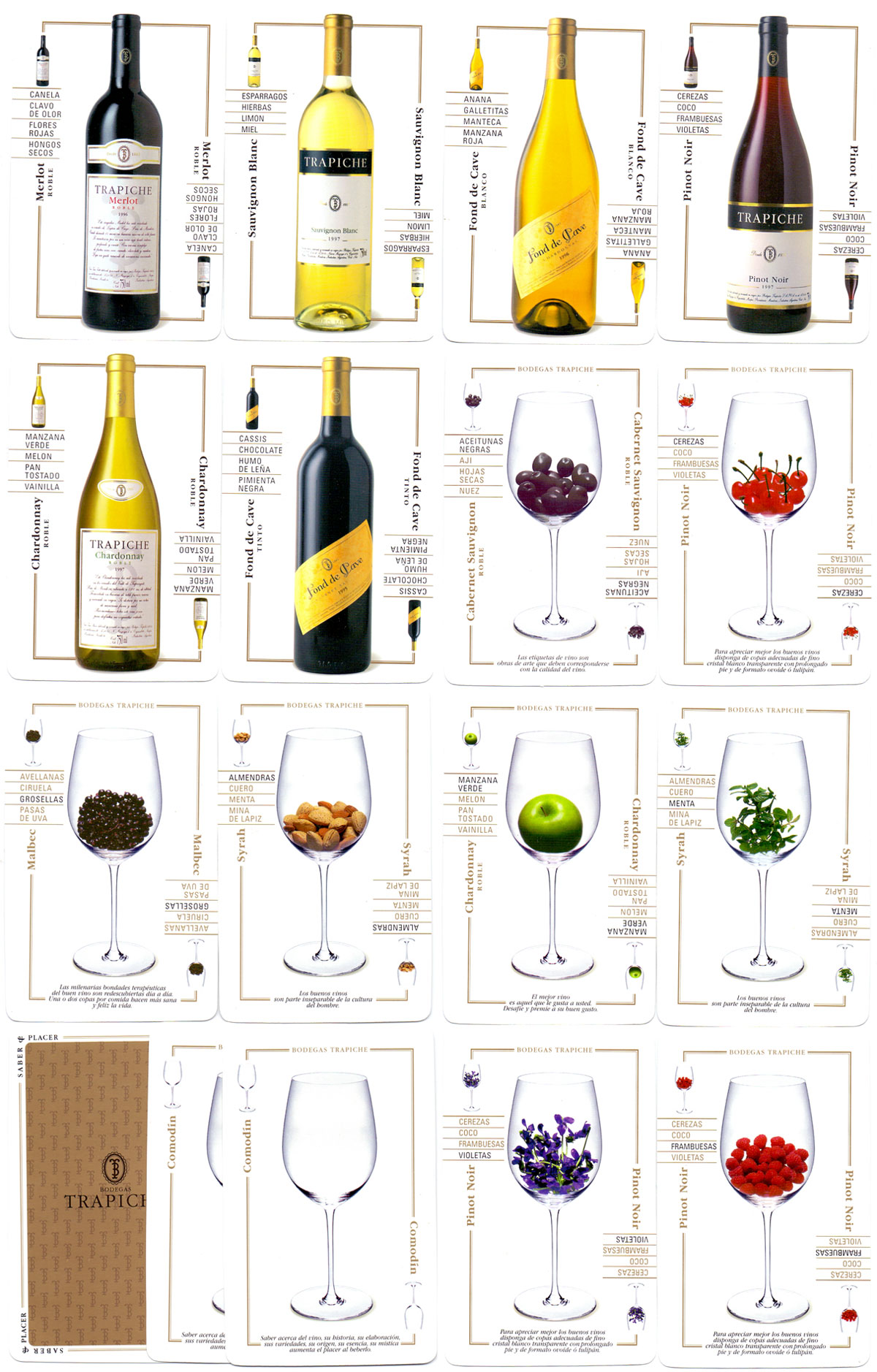 Member since February 01, 1996
View Articles
Curator and editor of the World of Playing Cards since 1996.