Published November 16, 2014
•
Updated November 17, 2023
Naipes Samsó N°2-S
Naipes Samsó published by N.E.G.S.A. (Barcelona) c.1965.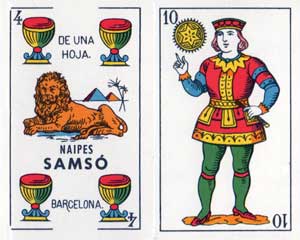 José Samsó y Cía was acquired by Naipes Comas in 1895 and the former company's brand names were continued. In this example printed by N.E.G.S.A. in c.1965 the brand name is "El León" but the artwork, although similar to the original designs, has been replaced with Comas' own version of the standard Catalan pattern which had been in use since around 1900. The two lower court figures stand on small patches of ground; only the kings wear moustaches and there are no beards. The four of cups has the lion motif.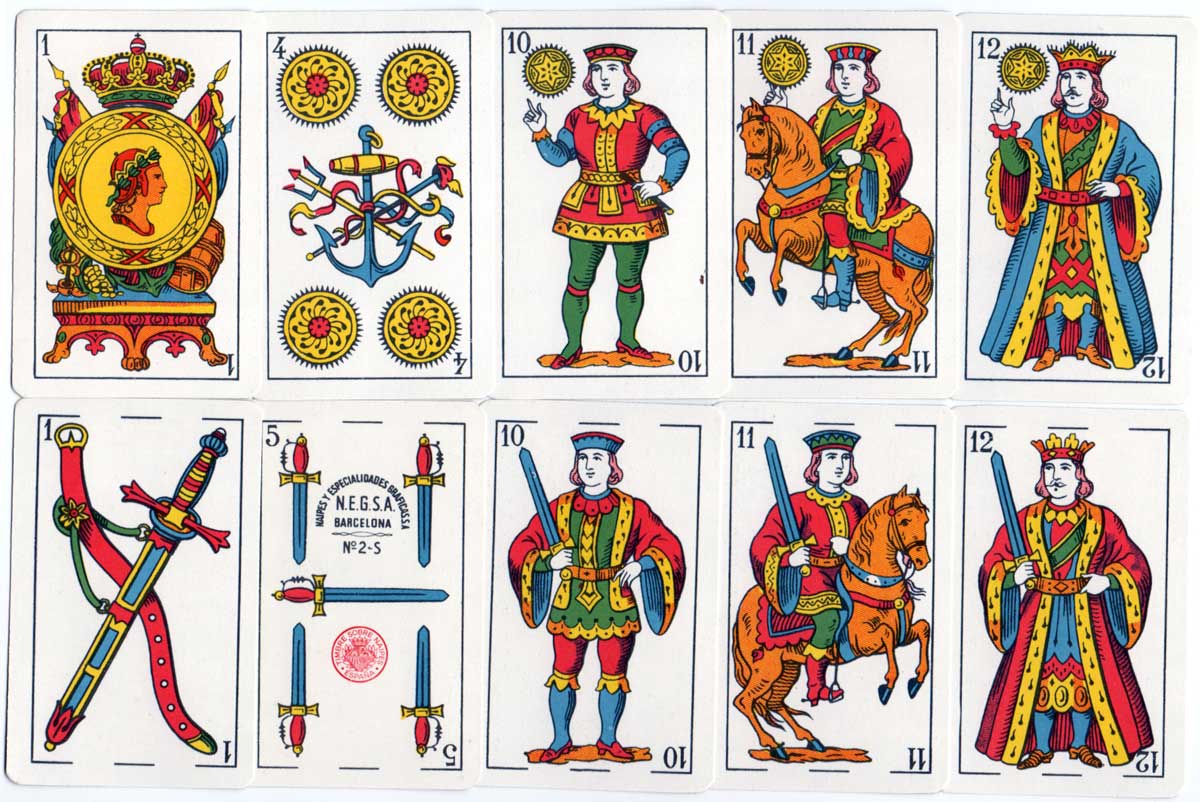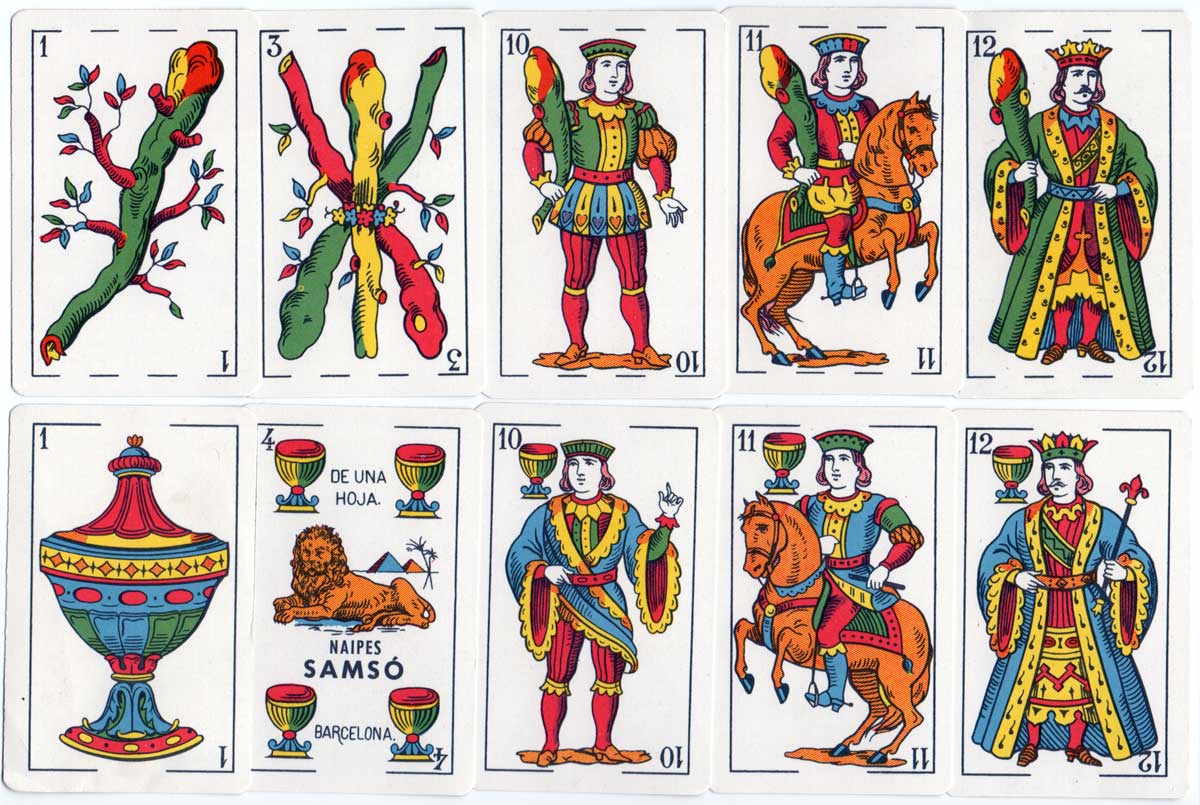 ---
Member since February 01, 1996
Founder and editor of the World of Playing Cards since 1996. He is a former committee member of the IPCS and was graphics editor of The Playing-Card journal for many years. He has lived at various times in Chile, England and Wales and is currently living in Extremadura, Spain. Simon's first limited edition pack of playing cards was a replica of a seventeenth century traditional English pack, which he produced from woodblocks and stencils.